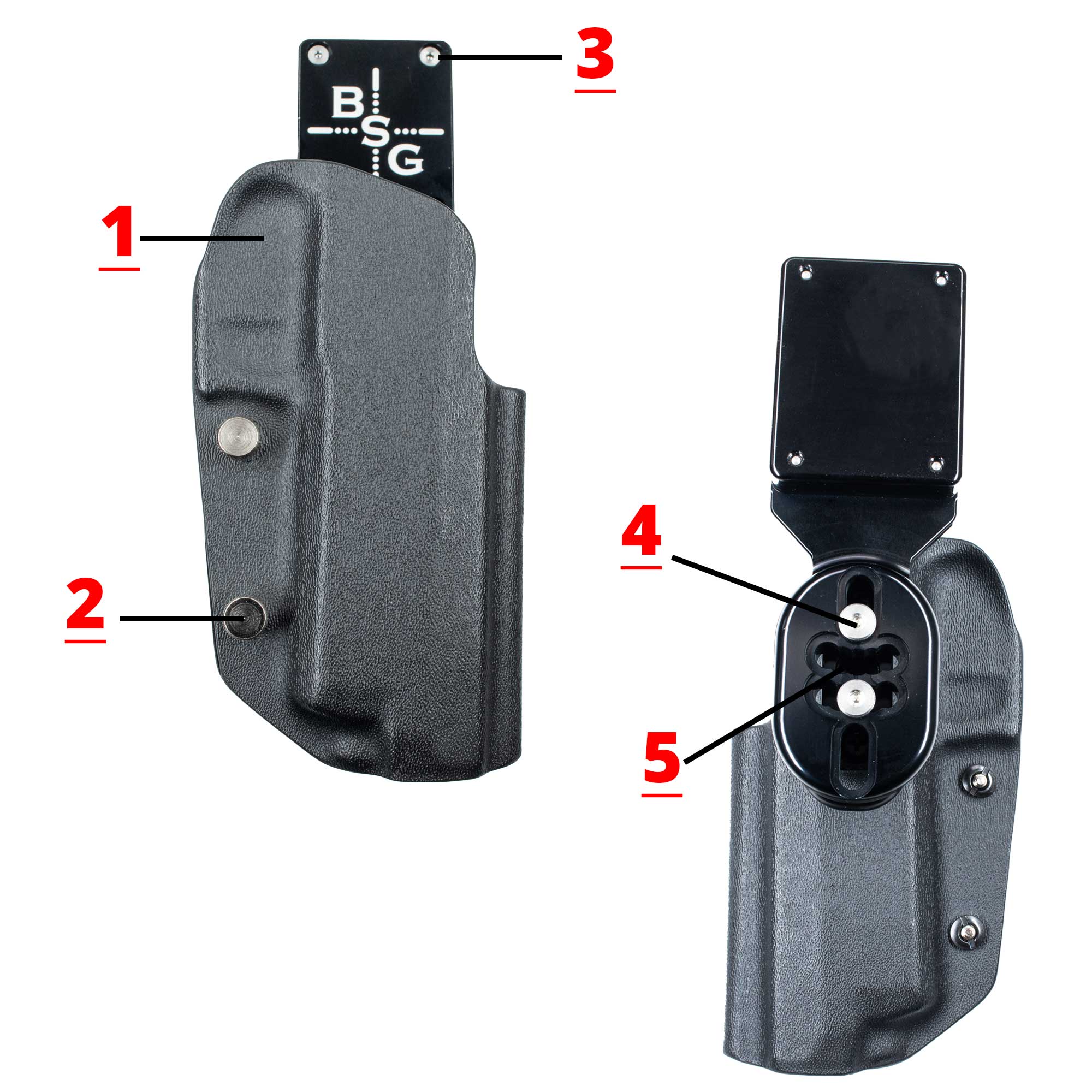 Pro Heavy Duty Holster Hardware Replacement Kits
SKU: Hardware-ProHD-Comp-Holster-2
---
1.) Holster Shell w/o Belt Attachment or hardware
2.) Retention Screw Kit - Includes 2x Thumb Screws, 2x Spacers, 2x Binding Posts
3.) Belt Attachment Screws - Includes 4x 2mm Allen Screws
4.) Belt Attachment to Spacer Screws - Includes 2x 3mm Allen Screws
5.) Holster to Spacer Screws - Includes 2x Phillips Screws and 2x Binding Posts. These screws secure the holster shell to the spacer
You can purchase the complete Pro Heavy Duty Competition Belt Attachment in Black, Blue or Red HERE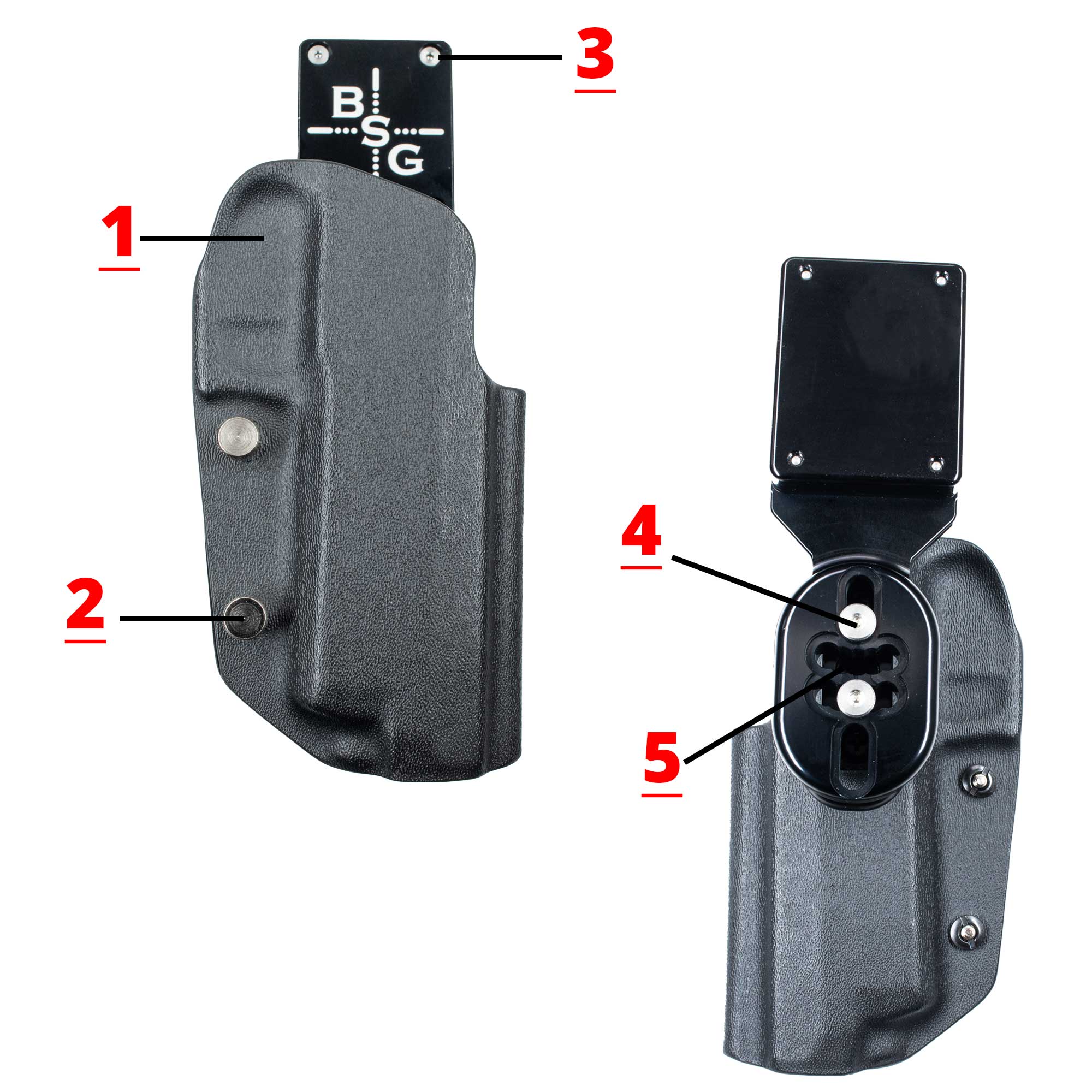 Pro Heavy Duty Holster Hardware Replacement Kits
Sale price

$8.99
Regular price
Choose options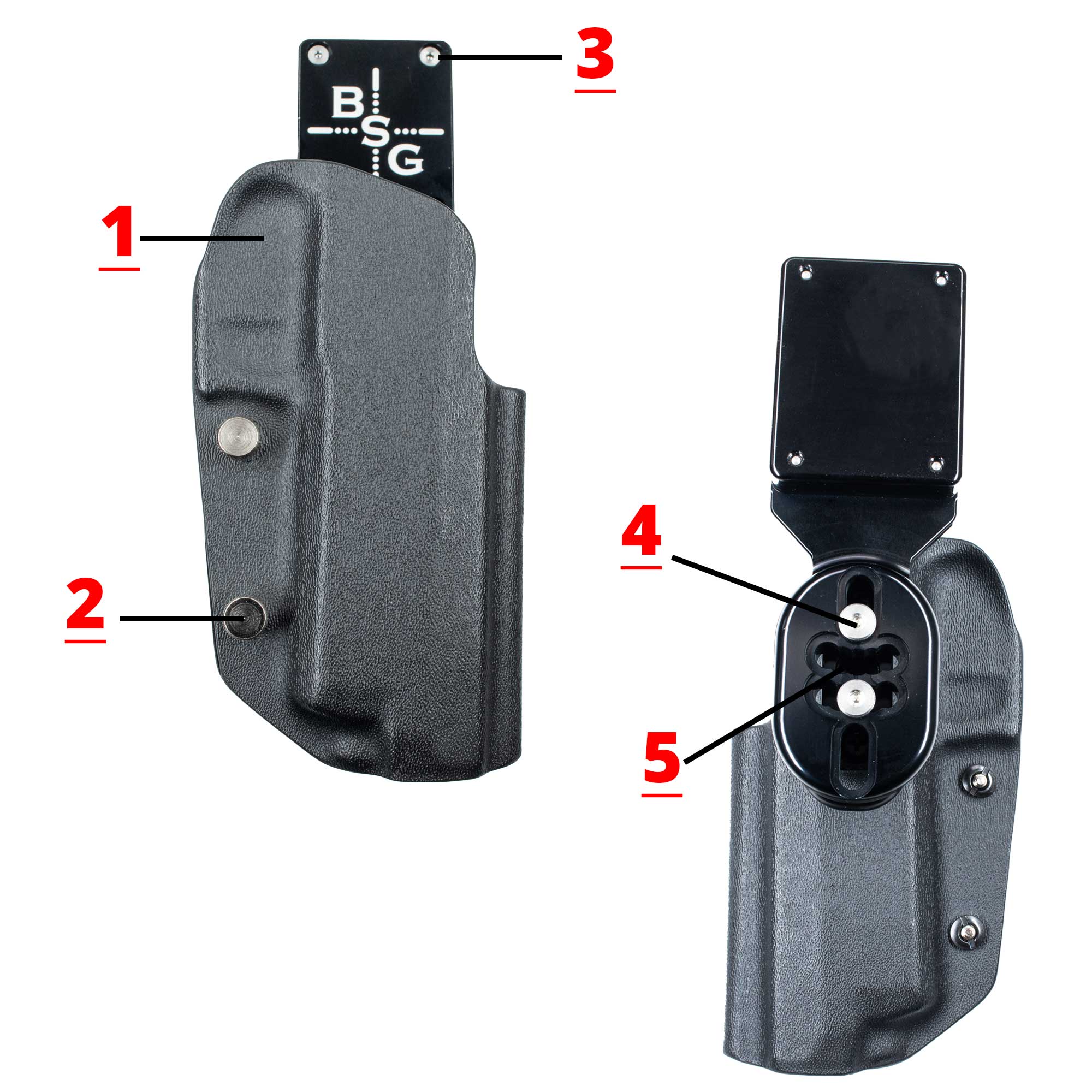 Holster parts kit
QUICK service much appreciated. Just what I needed
Bolt replacement
Excellent service, thank you for helping me out!
Pro Heavy Duty Holster Hardware Replacement Kits
Purchased to have on hand in case I loose one at a match. Perfect for my kit.
Excellent holster and hardware/belt
Works great for IDPA. Just need to be careful not to lose the adjustment screws they come loose one fell out of mine and lost it. Also the holster screws tightening to the belt come loose, i guess needs some loctite?