Double Stack Competition Magazine Pouch
SKU: MP01-3333-01BK
Introducing the Double Stack Competition Magazine Pouch – a masterful fusion of innovation and precision engineering, designed to elevate your performance. Crafted to accommodate both 9mm and .40 S&W double-stack magazines, this magazine pouch is the embodiment of excellence in the world of competitive shooting.
Experience versatility with its remarkable 360-degree angle adjustability, granting you absolute control over your equipment placement. Seamlessly adapt to every dynamic shooting scenario with ease. The thumb screw mechanism redefines convenience, empowering you to effortlessly fine-tune the retention of your magazines. Achieve that sublime balance between security and swift access, all at your fingertips.
The Double Stack Competition Magazine Pouch is designed to meet IPSC and USPSA rules and is engineered for competitive shooters by passionate experts who understand the demands of your craft. Seamless integration is at the heart of its design, harmonizing flawlessly with 1.5'' competition belts for a fit that is as snug as it is reliable.
Required tool: 3mm Allen Key (adjusts the angle of the mag pouch)
Double Stack Competition Magazine Pouch
Sale price

$27.99
Regular price
Choose options
Designed, Manufactured & SHips from Sunrise, FL.
uspsa shooter
Great mag holders for my Shadow2 mags. I like the fit on the belt and the way you can adjust the mag pouches to fit my magazines. Look good too.
Not all doublestacks
I have a 1911 chambered in .45 acp with a doublestack frame, and after seeing a friend's bsg mag holder, I wanted some of my own. I was cautious, and only bought one, which was good, because the adjustment screws couldn't open up enough to accept my mags. I could get one in, but the screw was hanging on by a thread and I didn't feel confident that it could securely hold my mag if I was in an active situation. The doublestack mag of one of my family's 9mm glocks worked perfectly in it, so I just gave it to them. If there was a bigger version that could control the size and weight of a mag carrying 14 rounds of .45, I would buy again. I loved the concept and design, the workmanship was excellent, but this product just wasn't made for me.
Products and Customer Service are the best!
Great product
Awesome quality works very well love the adjustable design
Double Stack Competition Magazine Pouch
Package Contents
1X Mag Pouch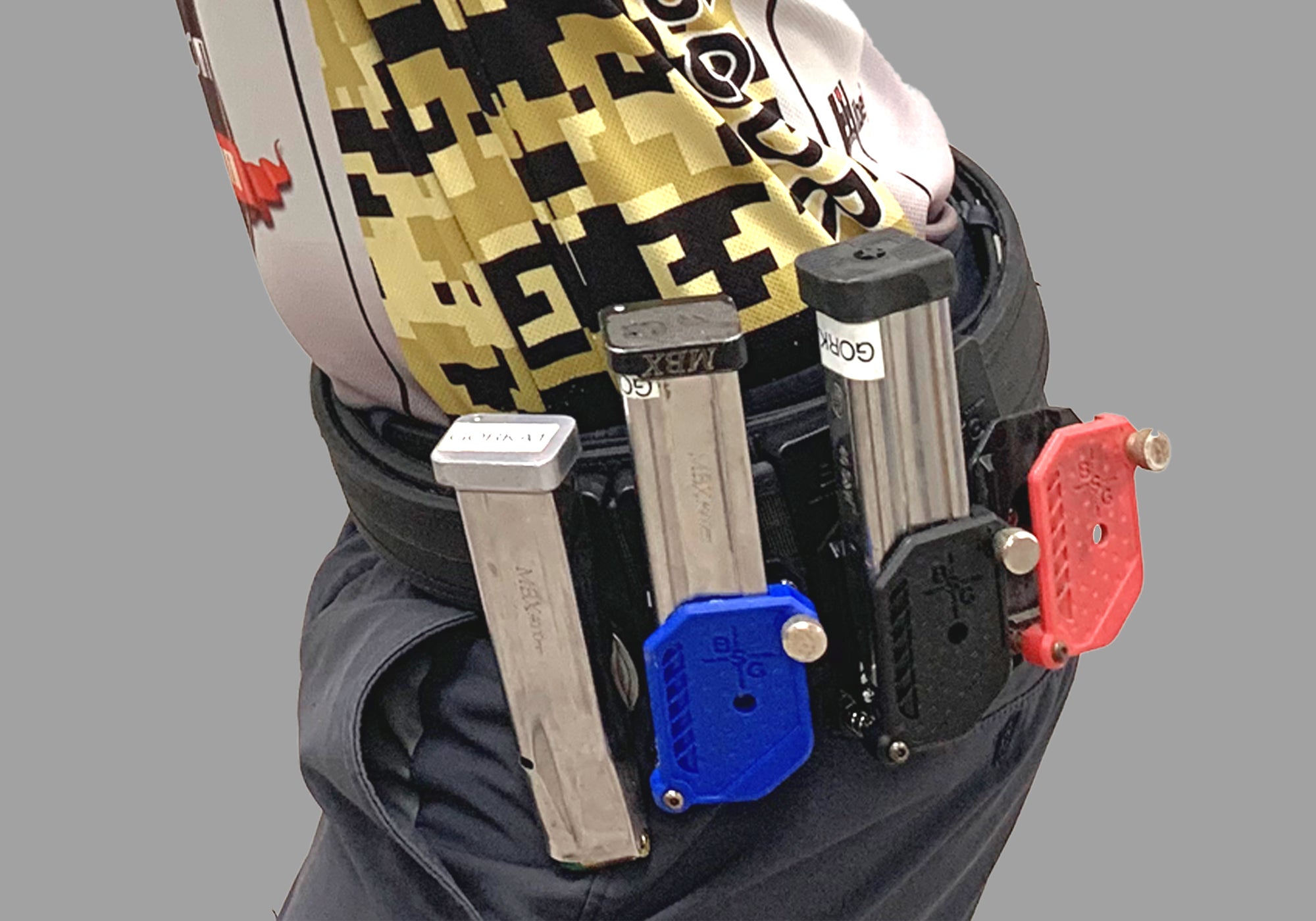 TAILORED TO WIN
Effortlessly incorporate multiple mag pouches into your setup, customizing their angles to achieve the optimal draw with unmatched efficiency.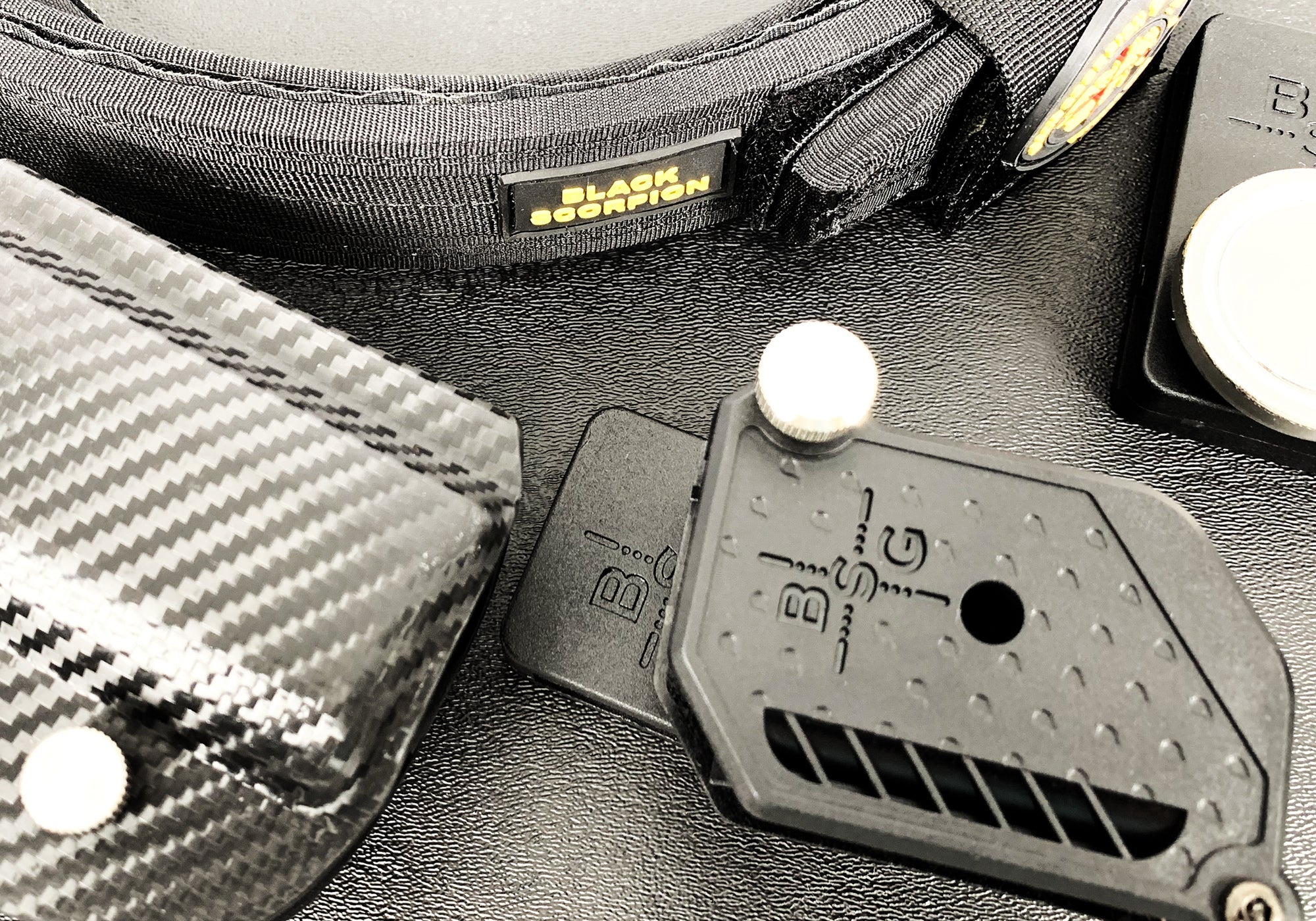 Competition Primed
With its 360-degree 'cant' adjustability and precision-tuned retention screw, our double stack magazine pouch is meticulously crafted to meet the exacting demands of competitive shooters.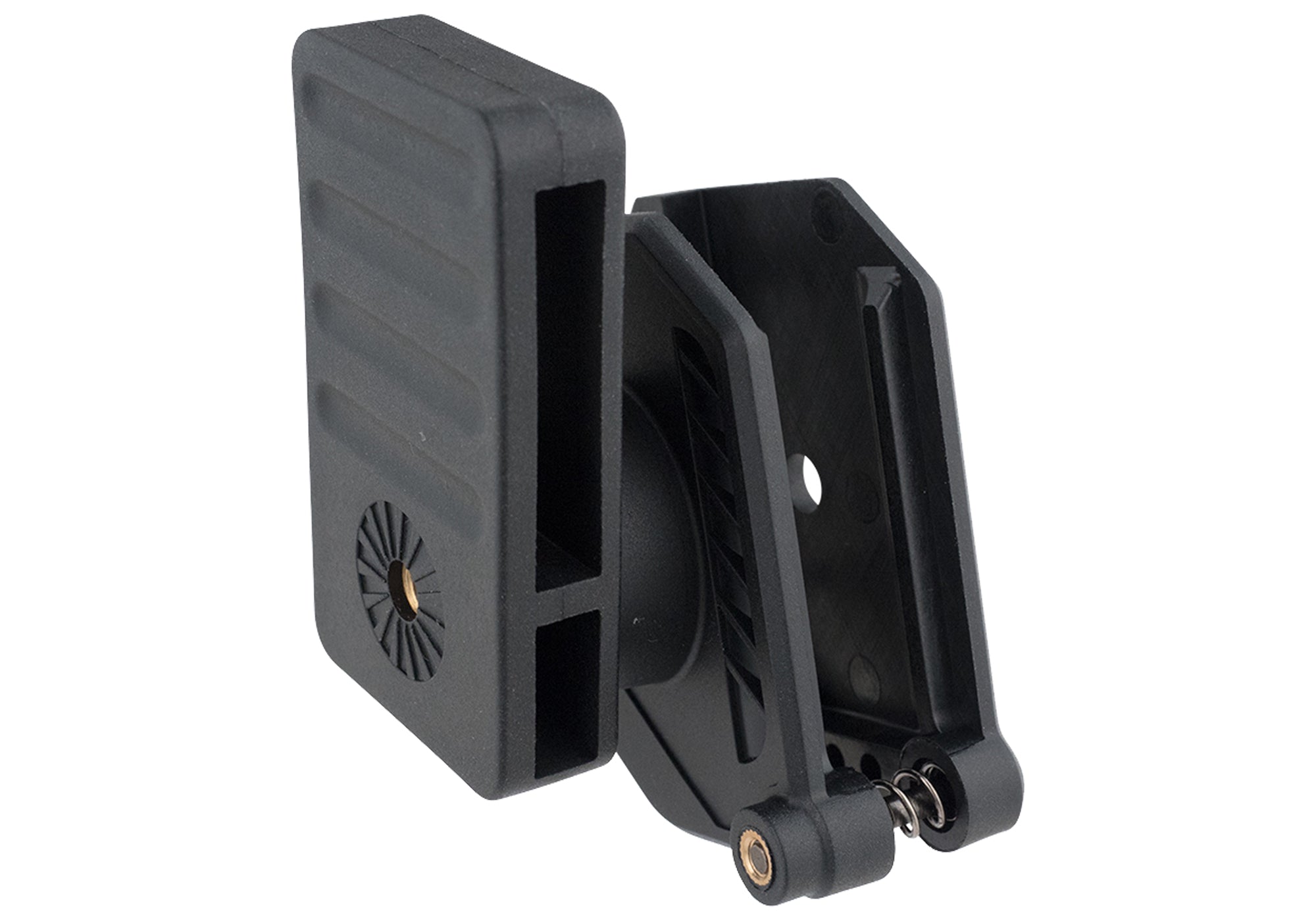 1.5'' Belt Attachment
The Double Stack Magazine Pouch is expertly crafted to seamlessly integrate with our proprietary Competition Belt. However, if you're already utilizing a 1.5'' Competition Belt, incorporating this mag pouch into your setup will be a breeze.