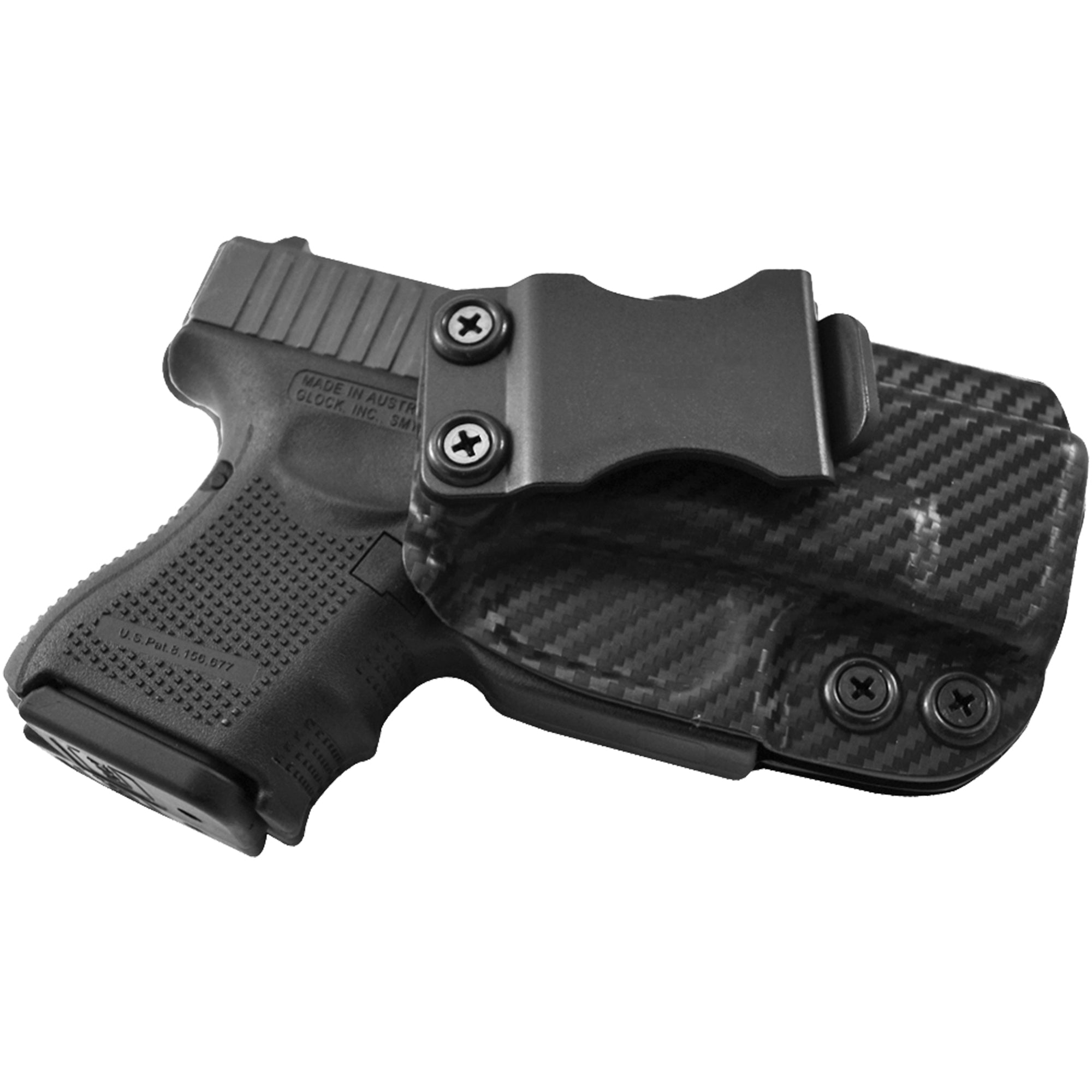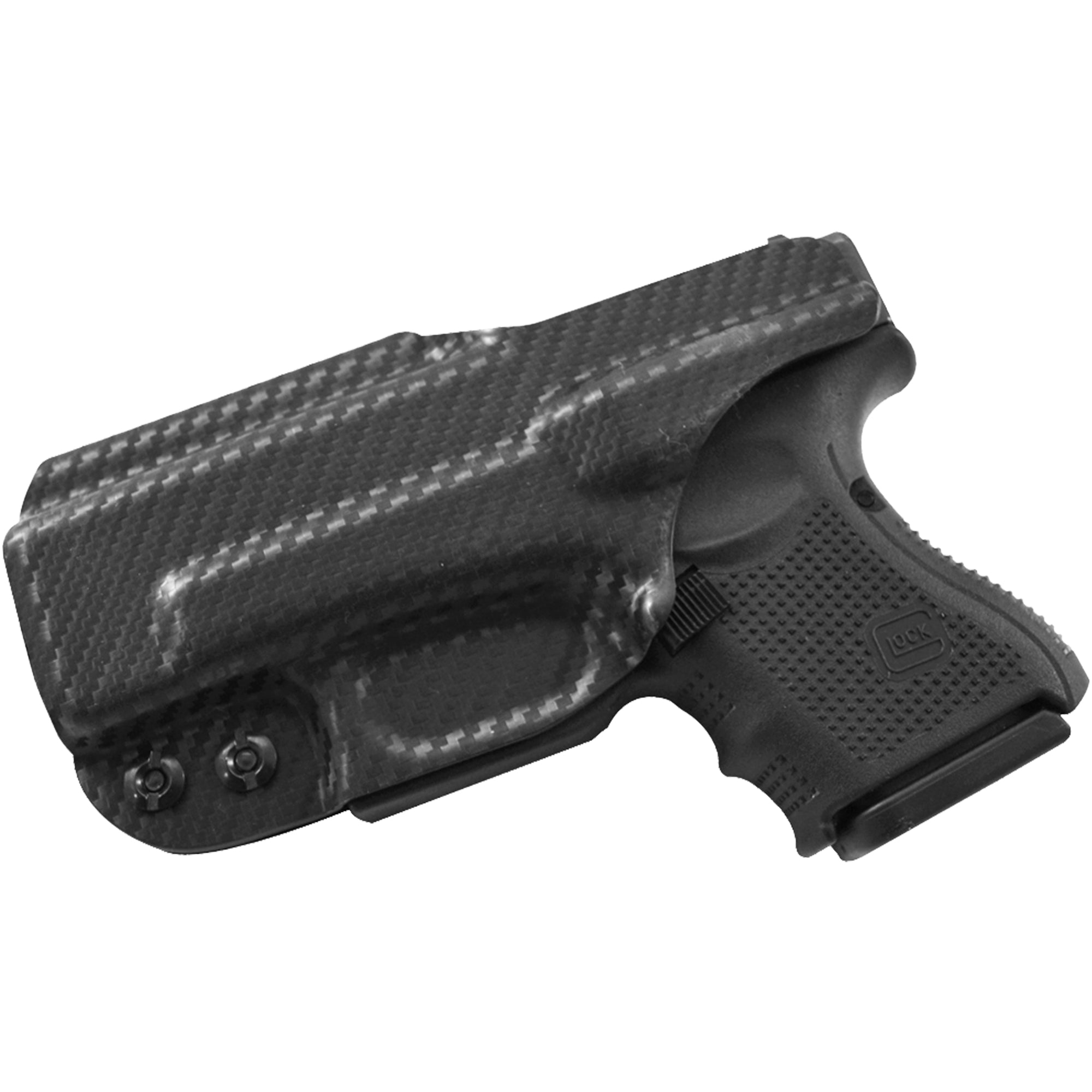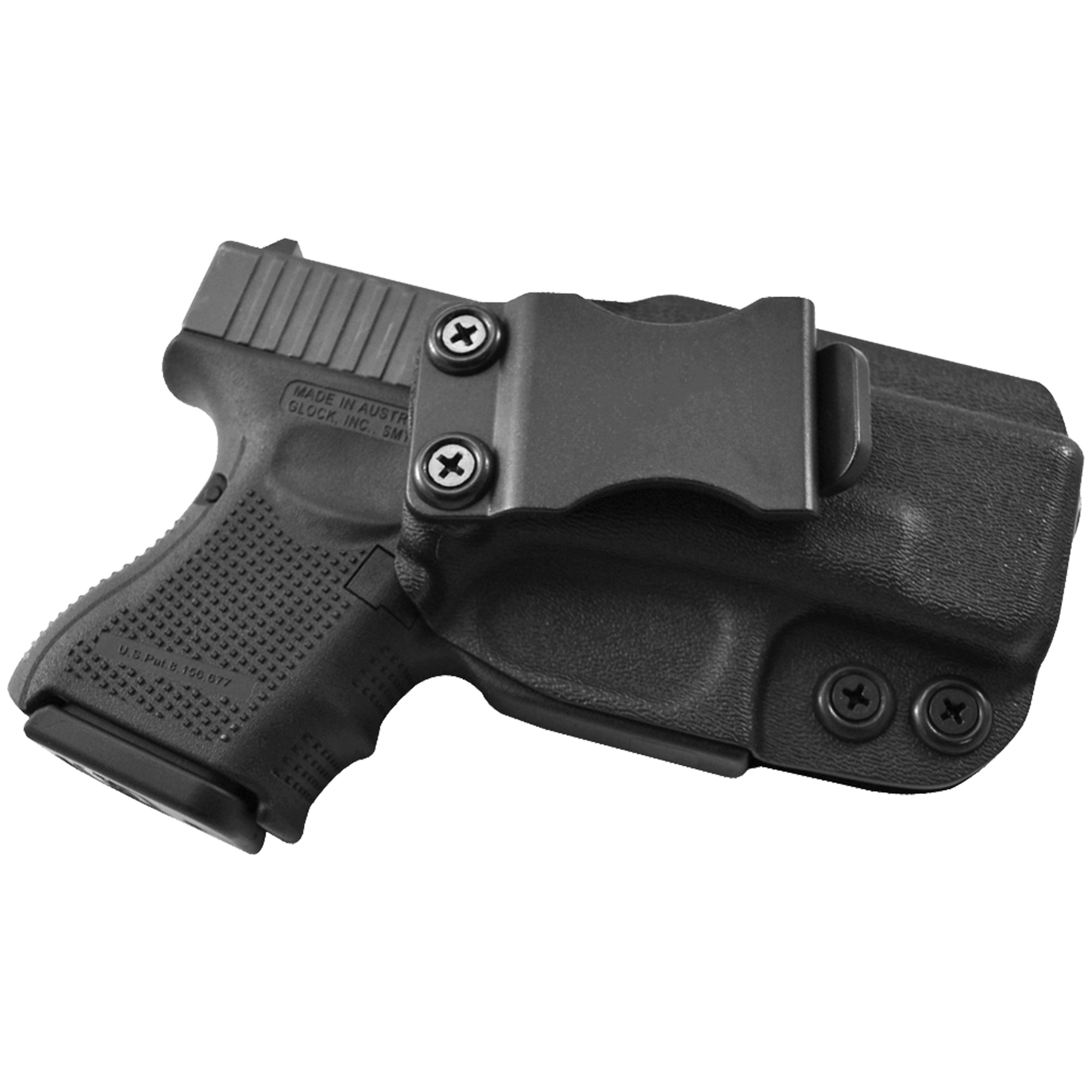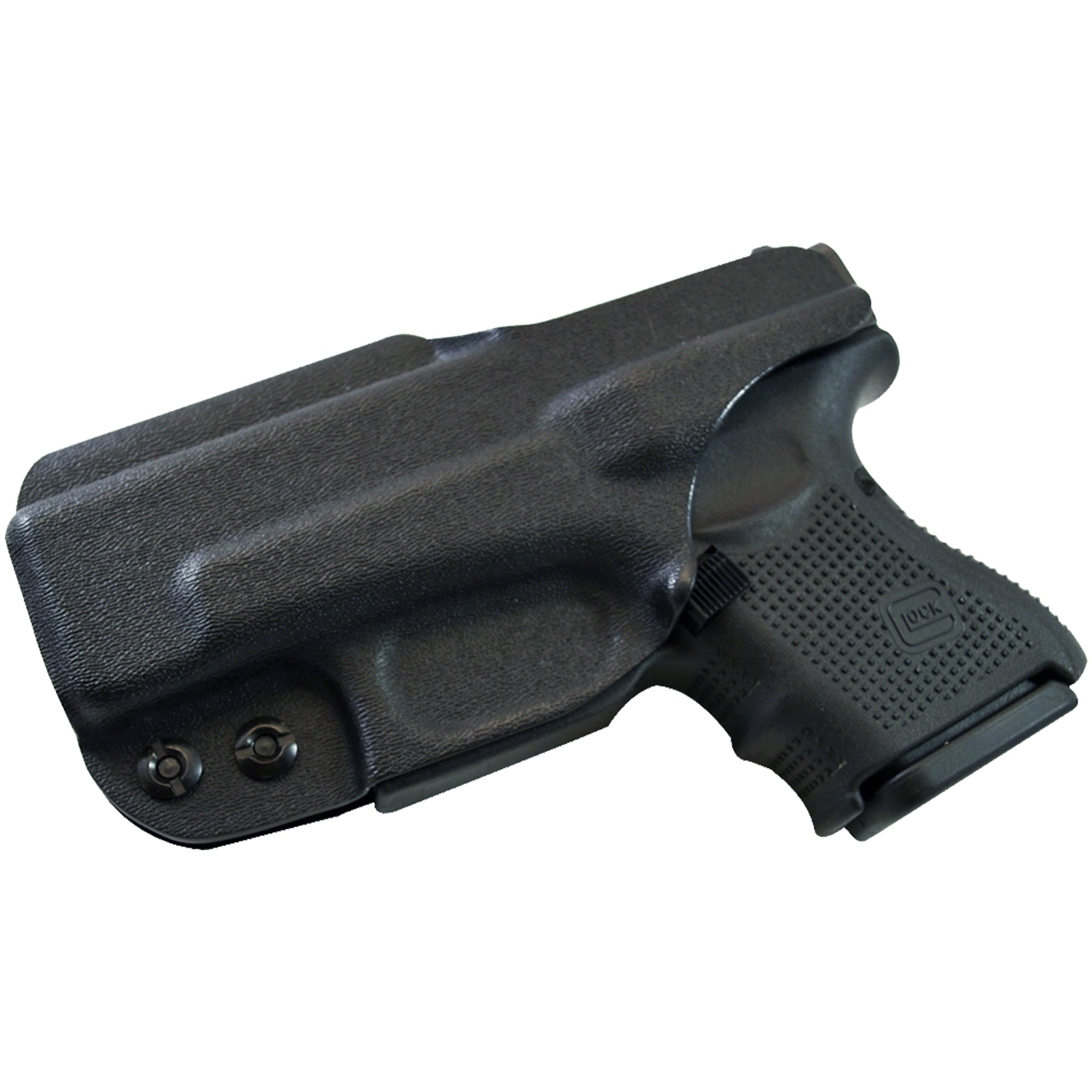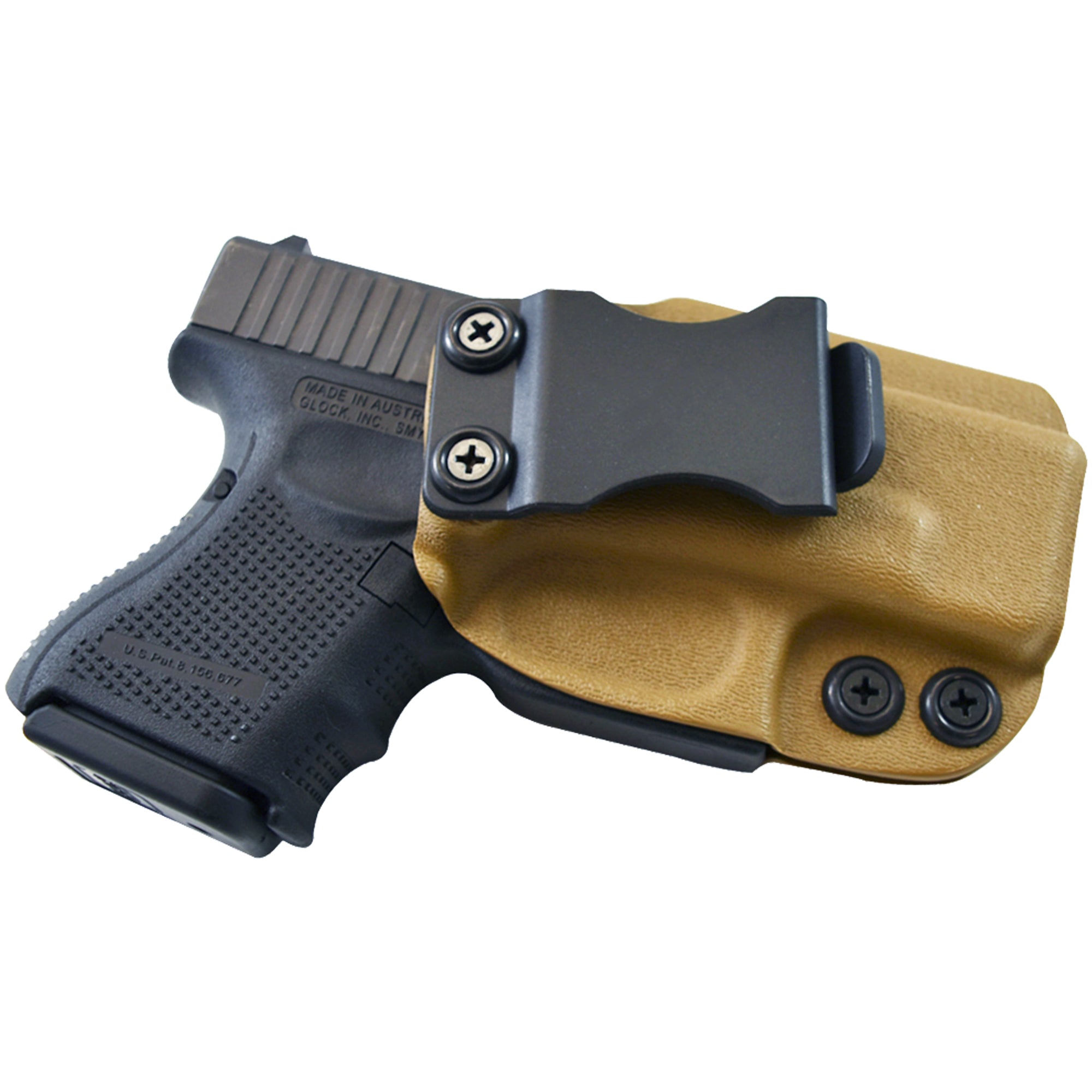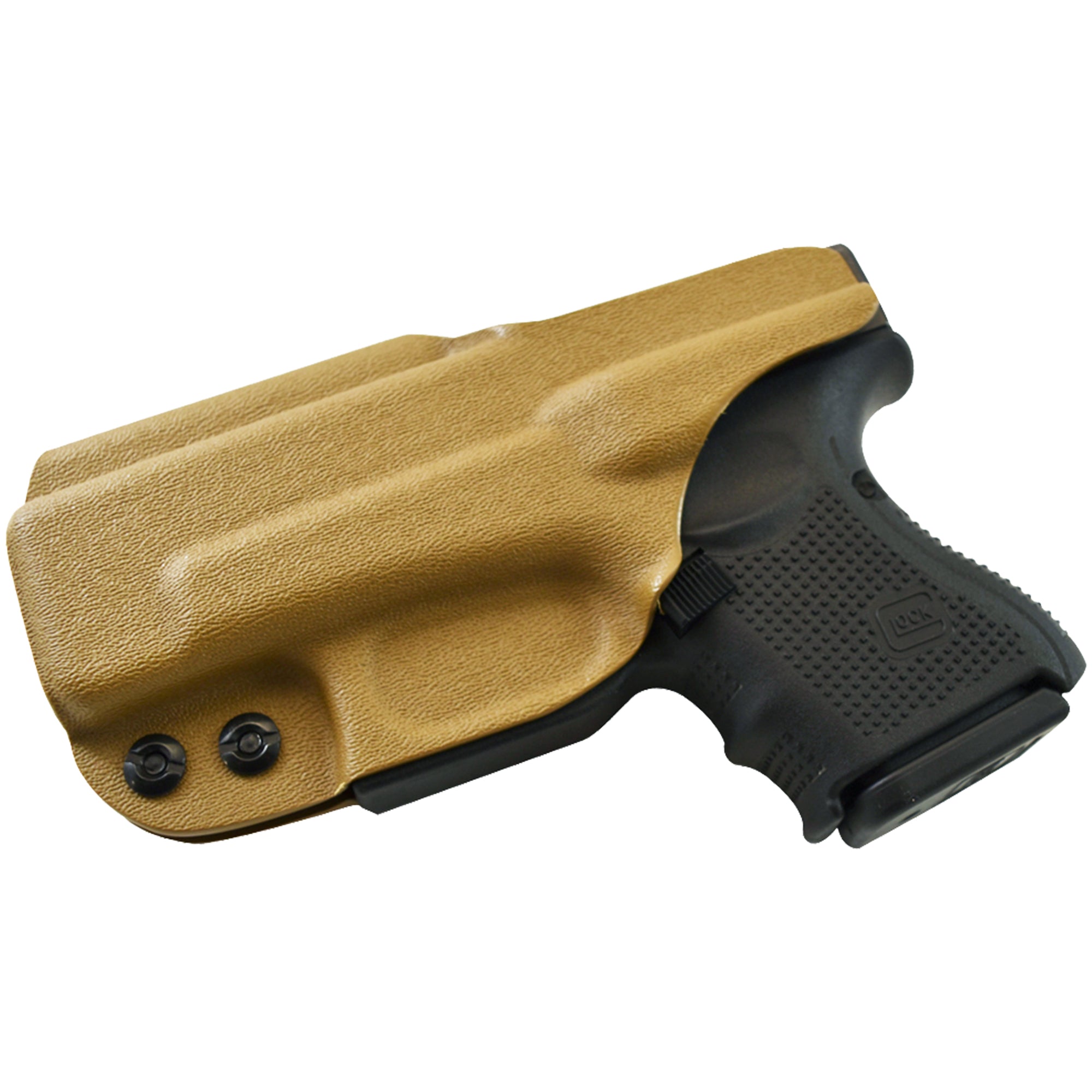 Glock 26, 27, 33 IWB Sweat Guard Holster
SKU: HC11-IWB01-SCOGL26-CFRH
SHIPS SAME DAY | 1-3 DAY DELIVERY
(Orders by 1:00 PM EST)
Our IWB Kydex Holsters are crafted with attention to the smallest details. From our unique design to the stainless steel hardware, to the belt clip and to the specific shape of the handgun, we only offer the best of the best. These details are what will encourage you to use a Black Scorpion Gear IWB Holster every day. Our IWB Kydex Holsters are designed to be an ultra-concealable, minimalist, holster without any drawbacks. Each holster is formed to the firearm for a precise fit with low drag.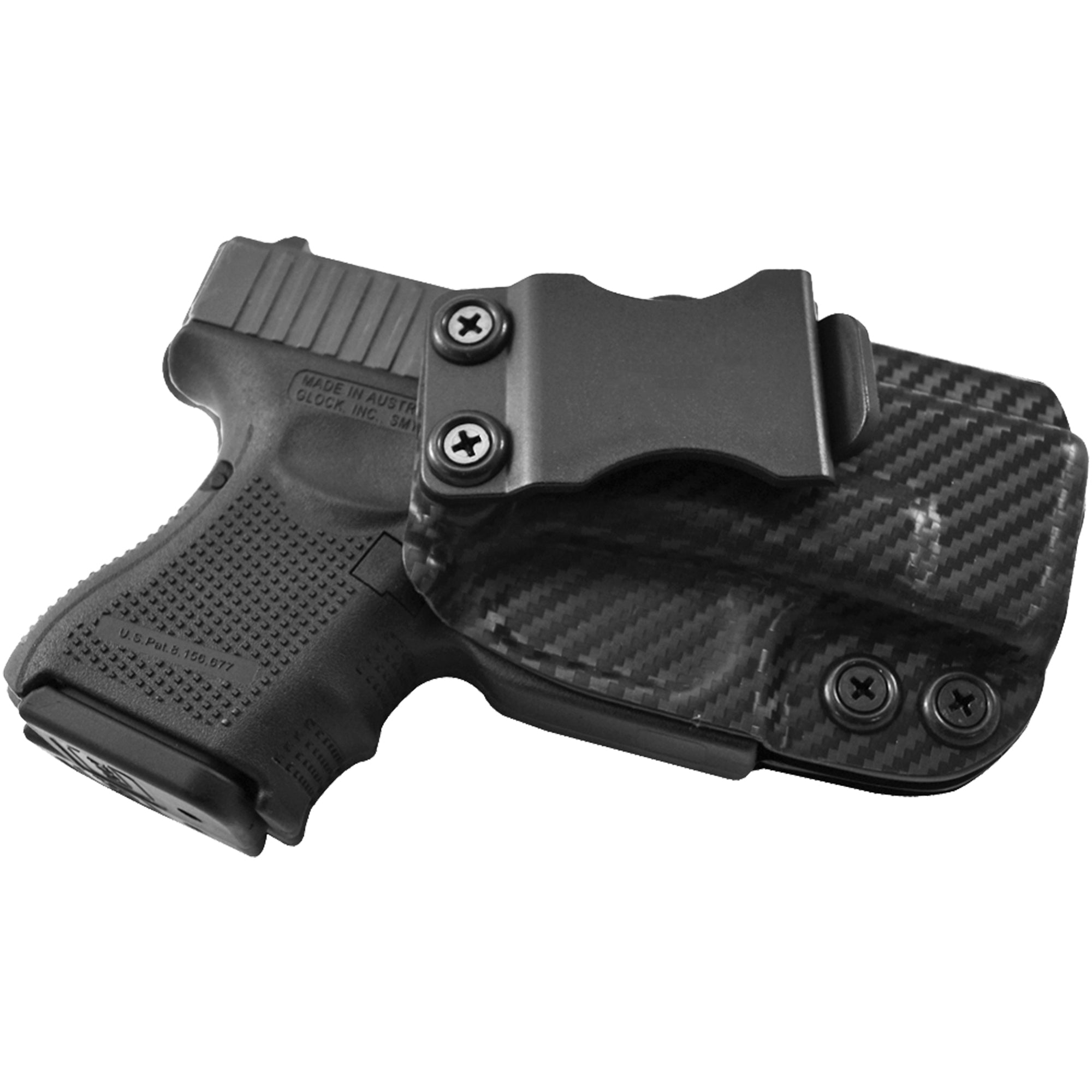 Glock 26, 27, 33 IWB Sweat Guard Holster
Sale price

$34.99
Regular price

$24.99
Choose options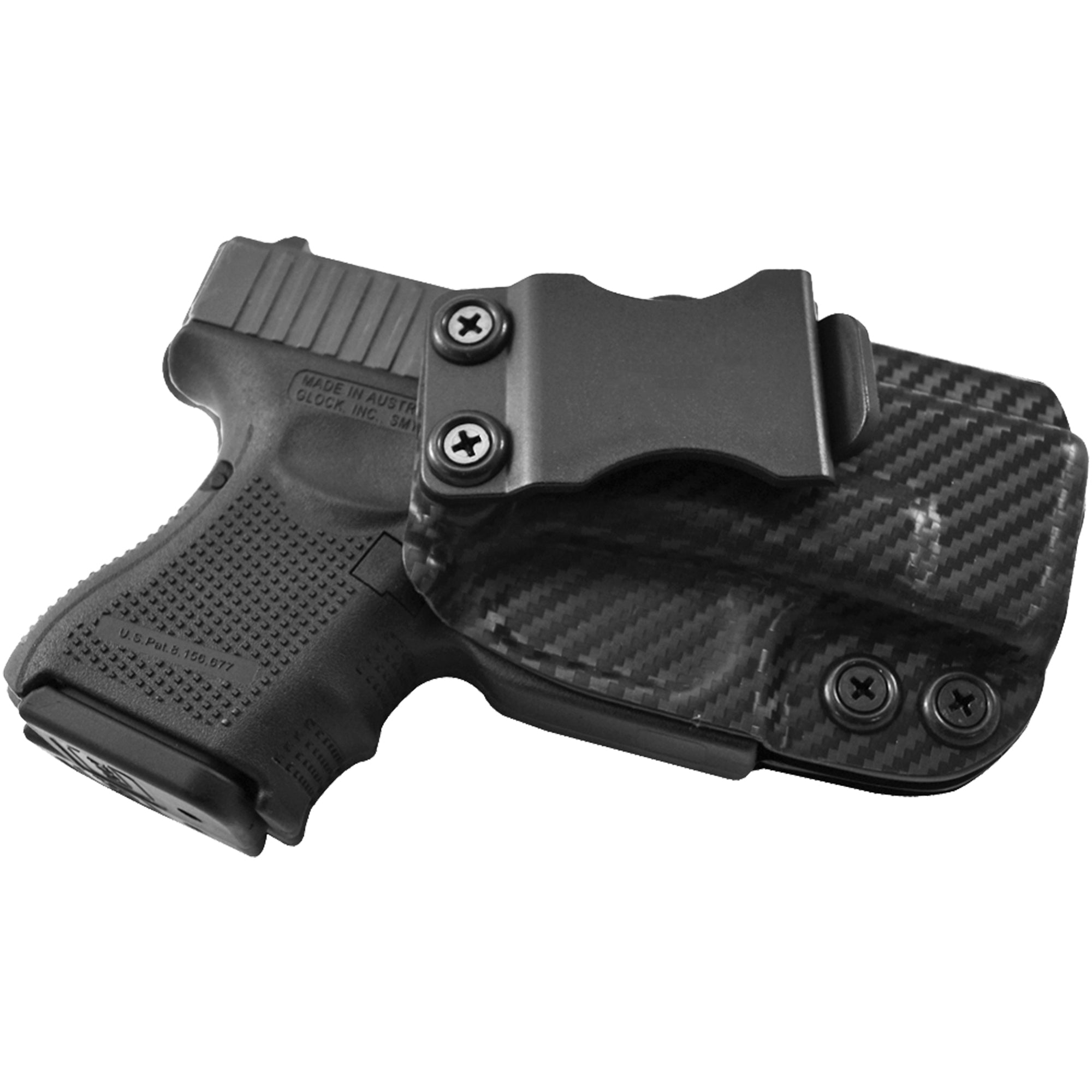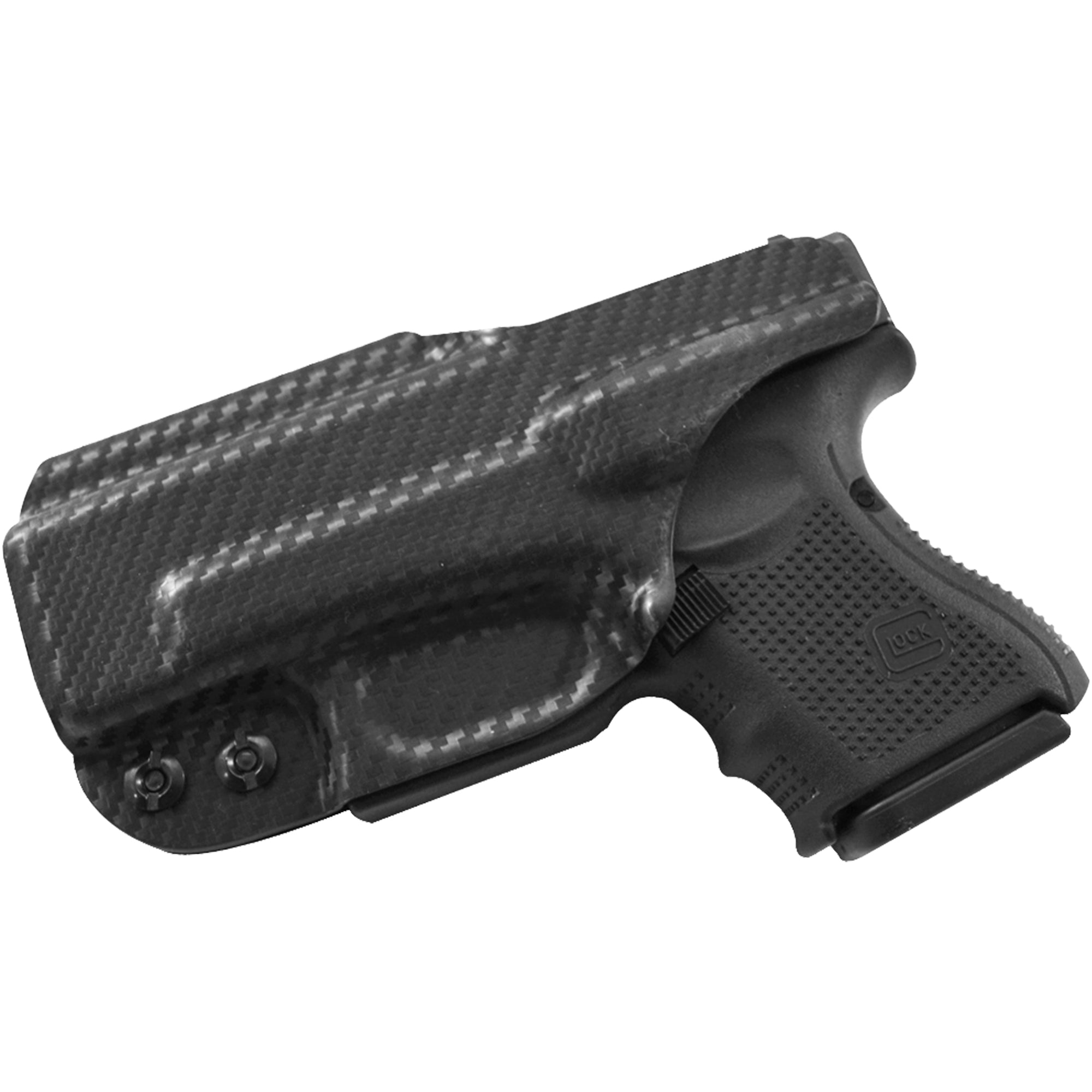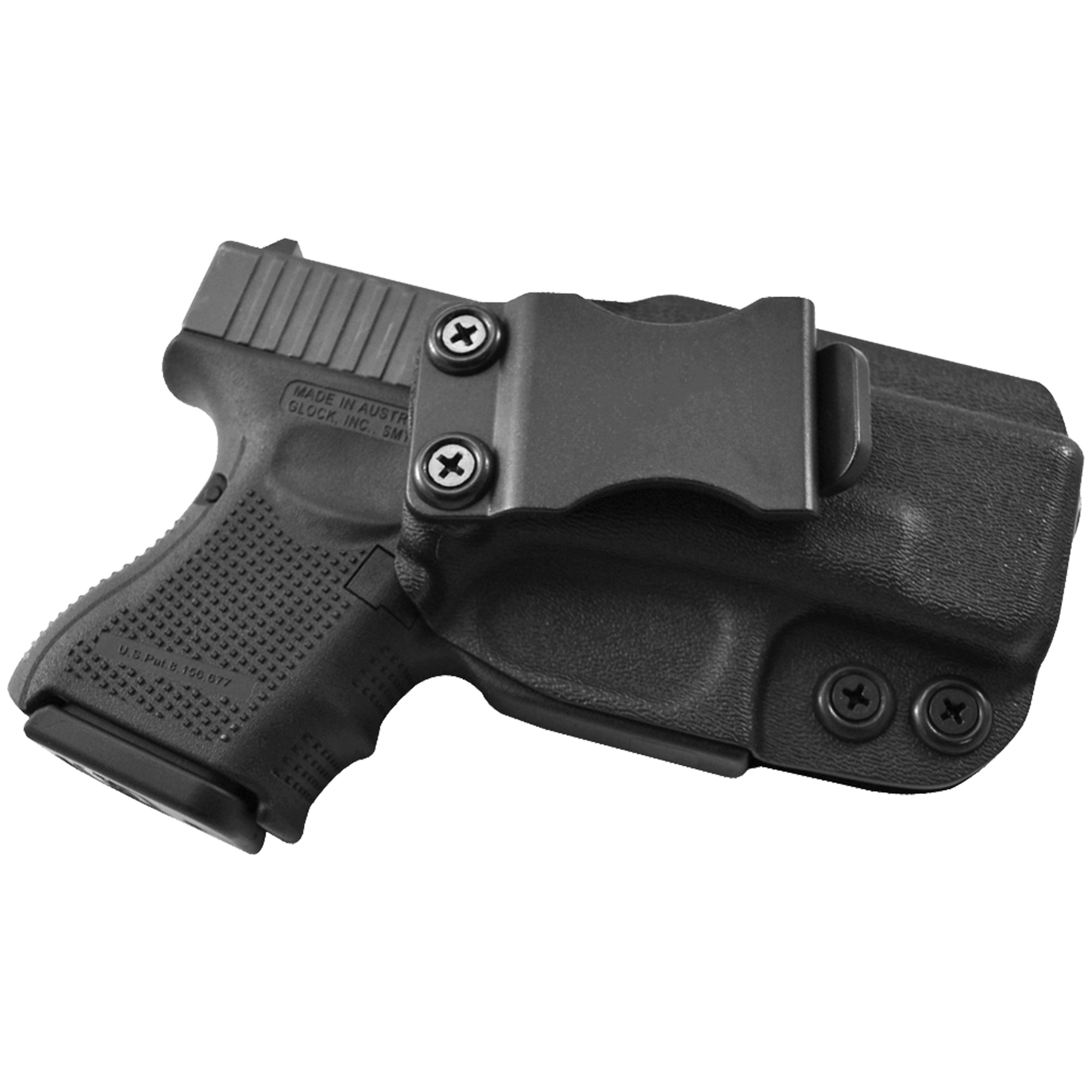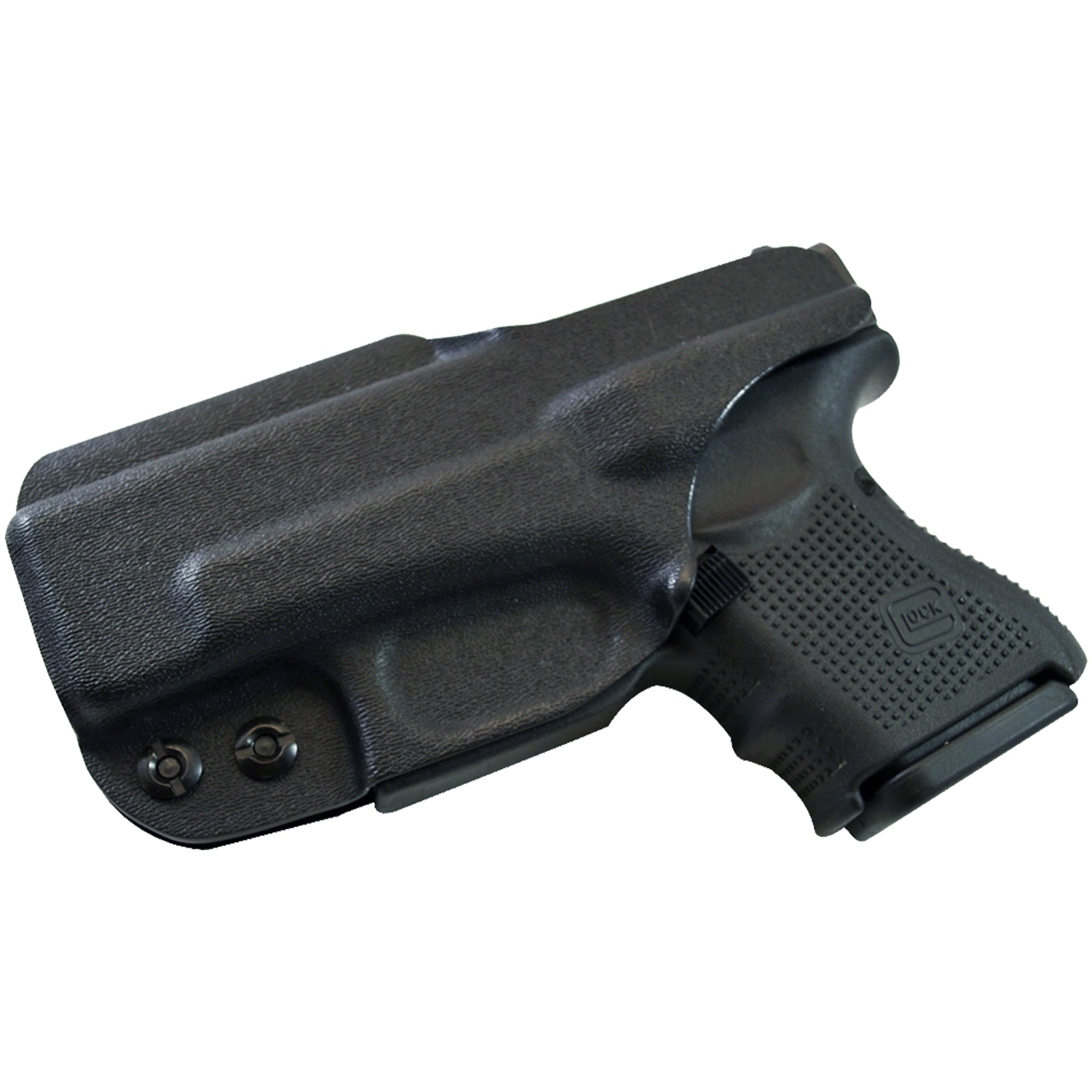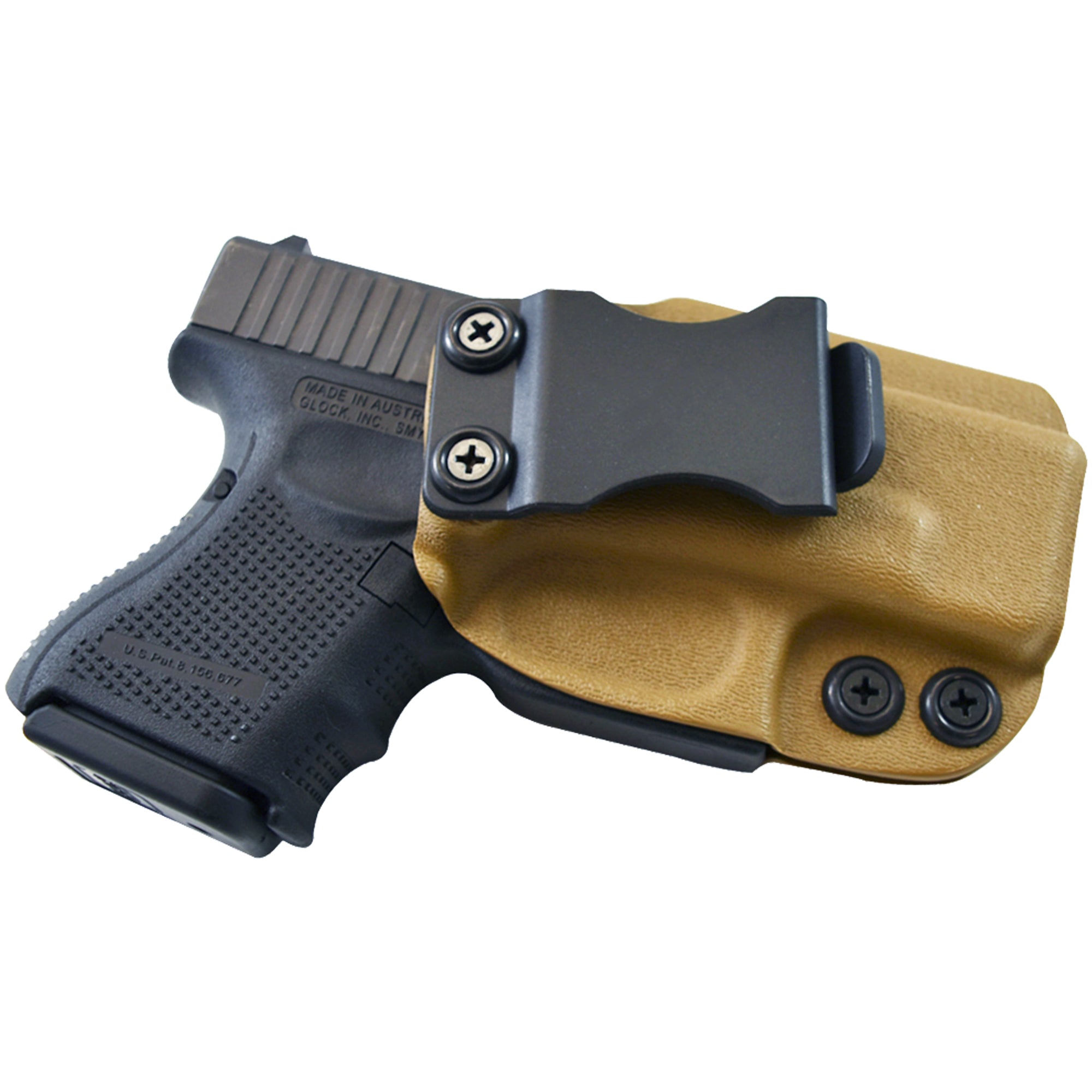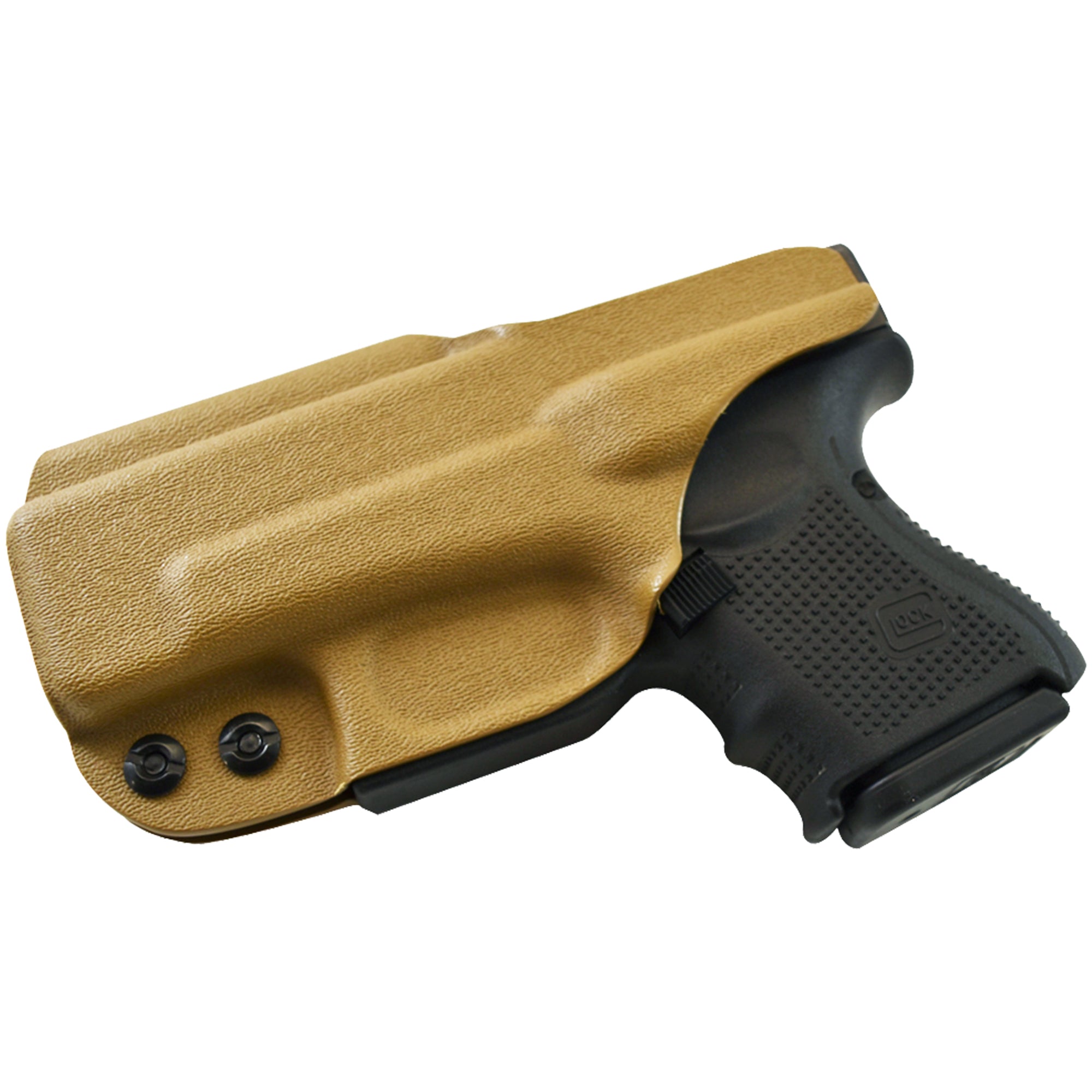 Designed, Manufactured & Ships from Sunrise, FL.
I love the holster
My Glock 33 fits perfect.The holster is well made,Sturdy and looks good.Conceals very well.
Awesome Holster
I took a chance and purchased this holster and was not expecting much from it, because of the price. I paid $35.00 for this holster and I must say that I am amazed by the quality and retention of the holster. I tried it and it rides and has the perfect cant on it and it is really comfortable. I liked the holster so much that I decided to go the company website and order one for my Smith & Wesson M&P Shield.
Way to go and keep up the good work!
Glock 26 IWB holdster .
Do you make a belt clip which allows for adjusting the cant , forward or back?
Great holster
This is my second holster from this company and so far I have been very happy with it. Good quality and retention for a great price, can't tell the difference from more expensive holsters. I would recommend this product.
Glock 26, 27, 33 IWB Kydex Holster
Package Contents
1X Holster w/ Belt Attachment Clip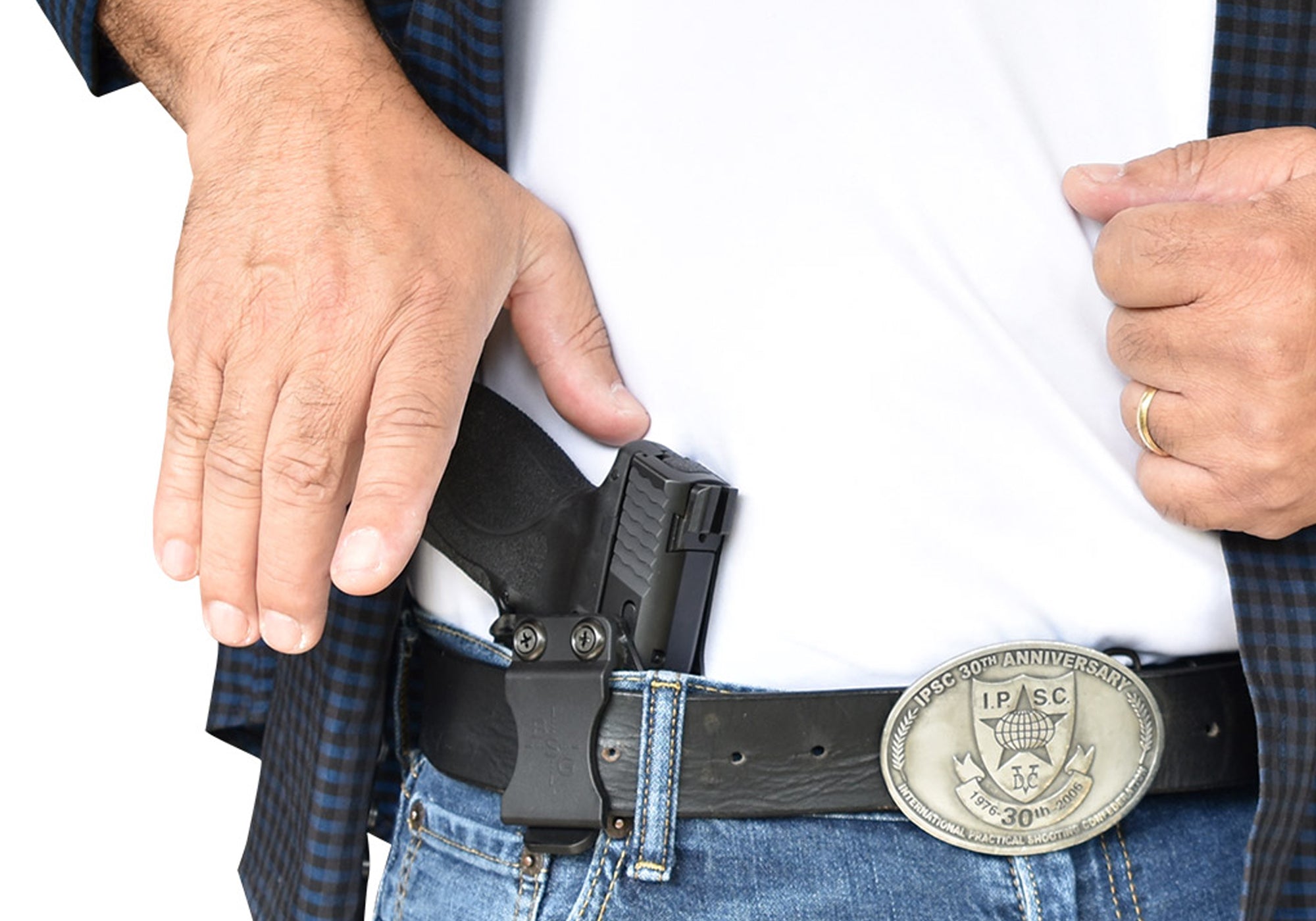 EASY TO CONCEAL, EASY TO ACCESS
The IWB Sweat Guard Holster includes a 1.5'' belt clip for convenient attachment to your belt. Crafted with the intention of providing a complete grasp of your firearm, this holster ensures quick accessibility during critical moments.
COMPLETELY PROTECTED
Tailored to envelop most of your firearm, the IWB Sweat Guard Holster proves to be an excellent option for firearms without an optic.
Various methods of utilization
The holster design enables the user to carry in the appendix position, on the strong side, at the hip, on the back, and in a cross draw configuration.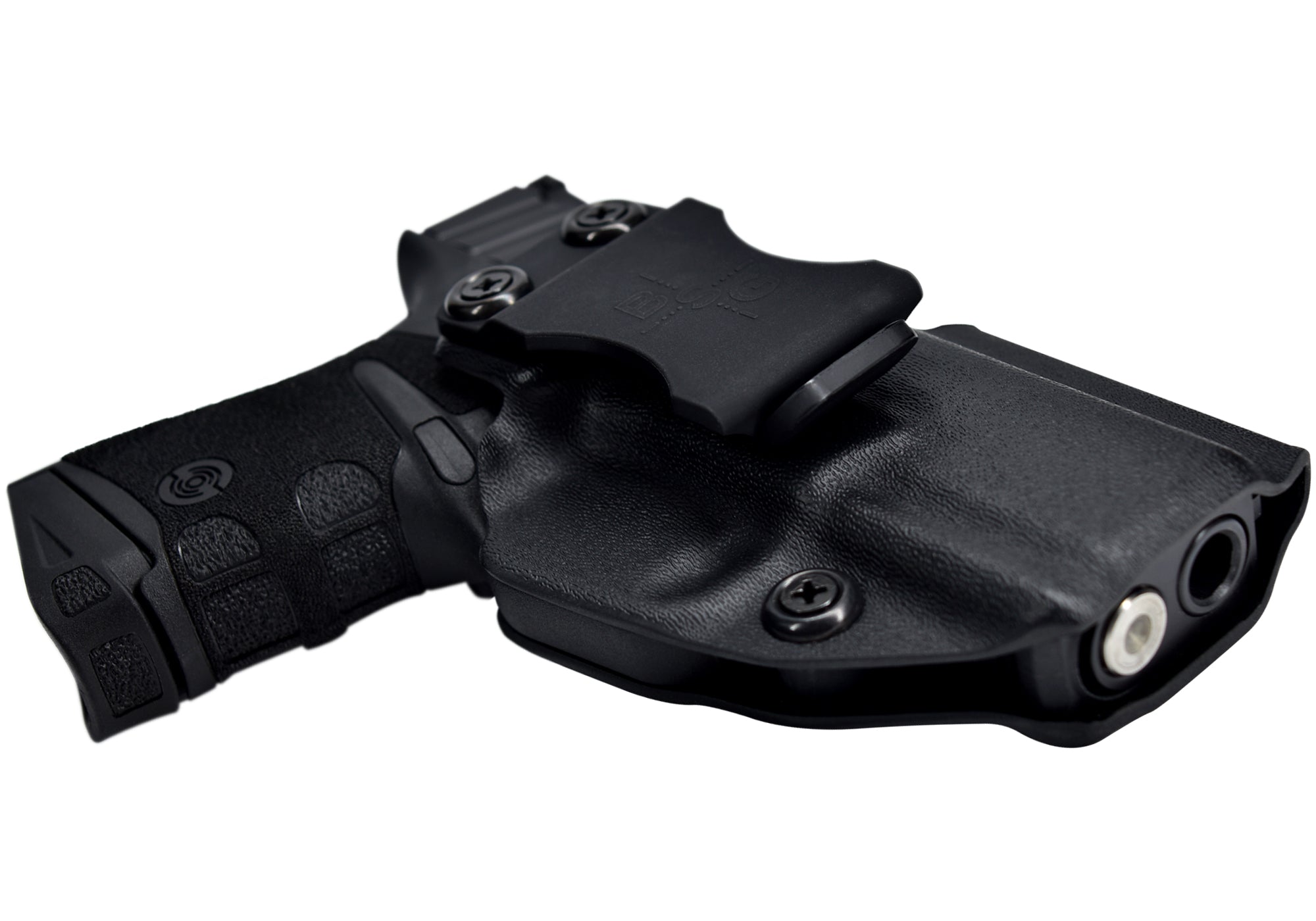 Tailored for a perfect fit
The IWB Sweat Guard Holster is made from a custom mold to match the shape of the listed compatible firearm.