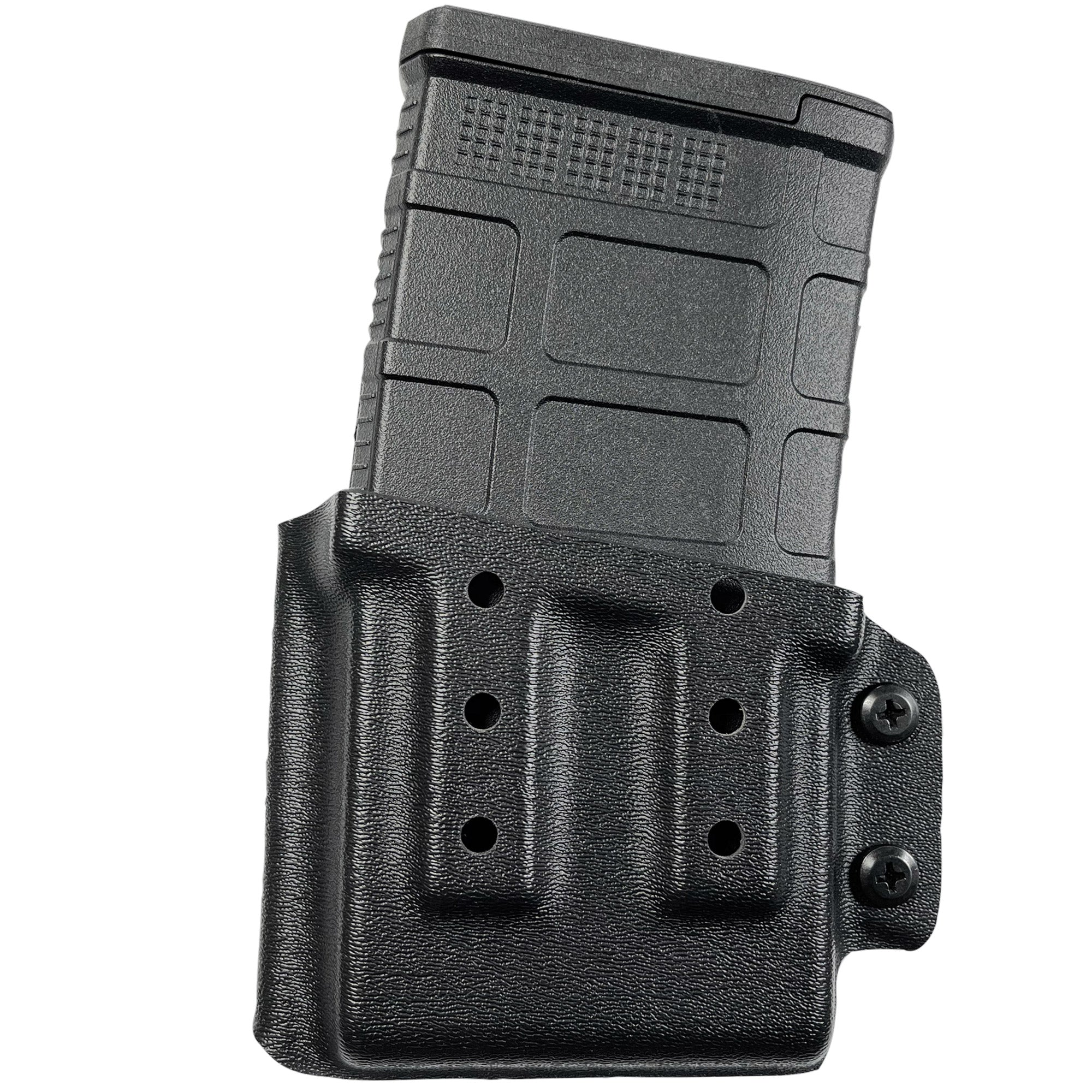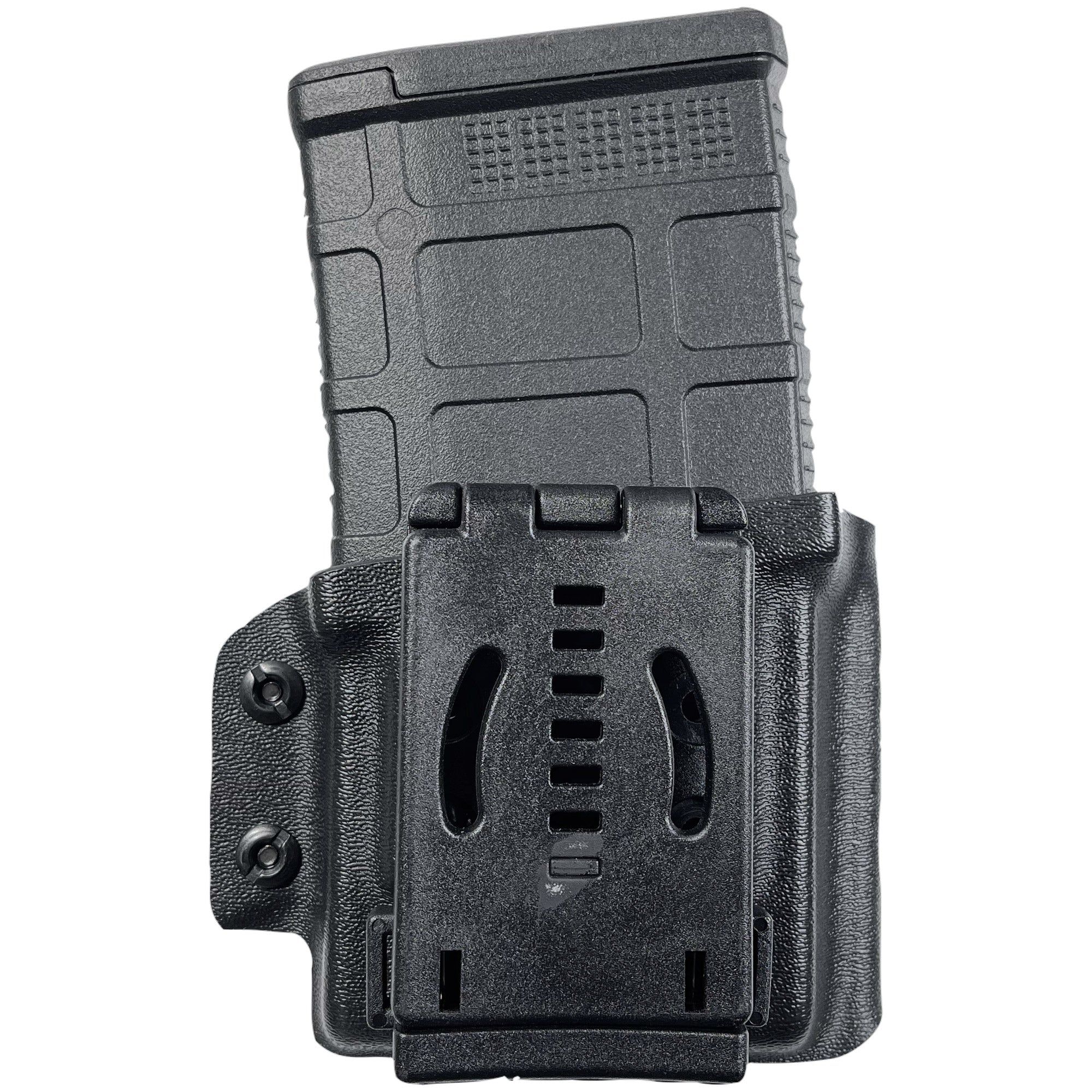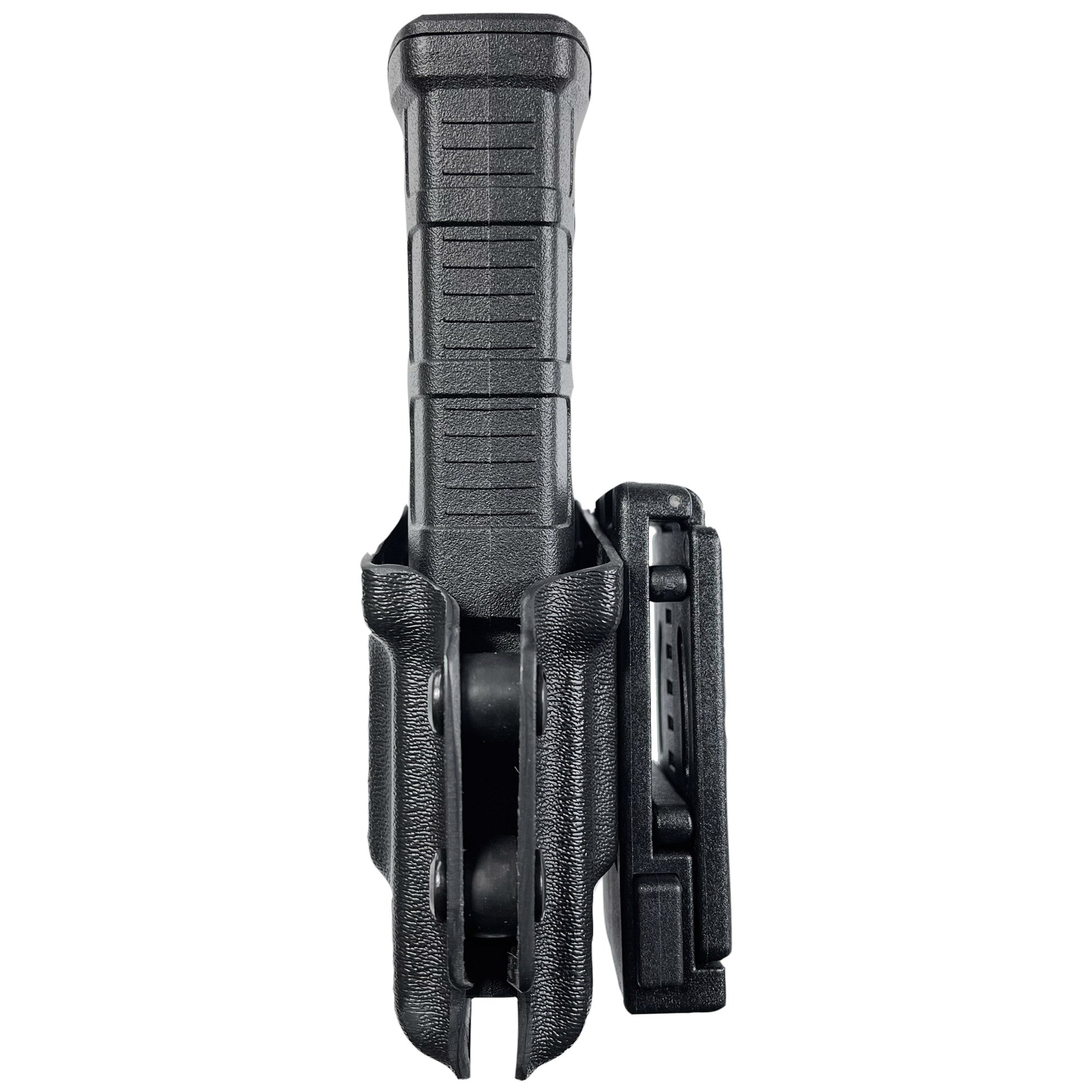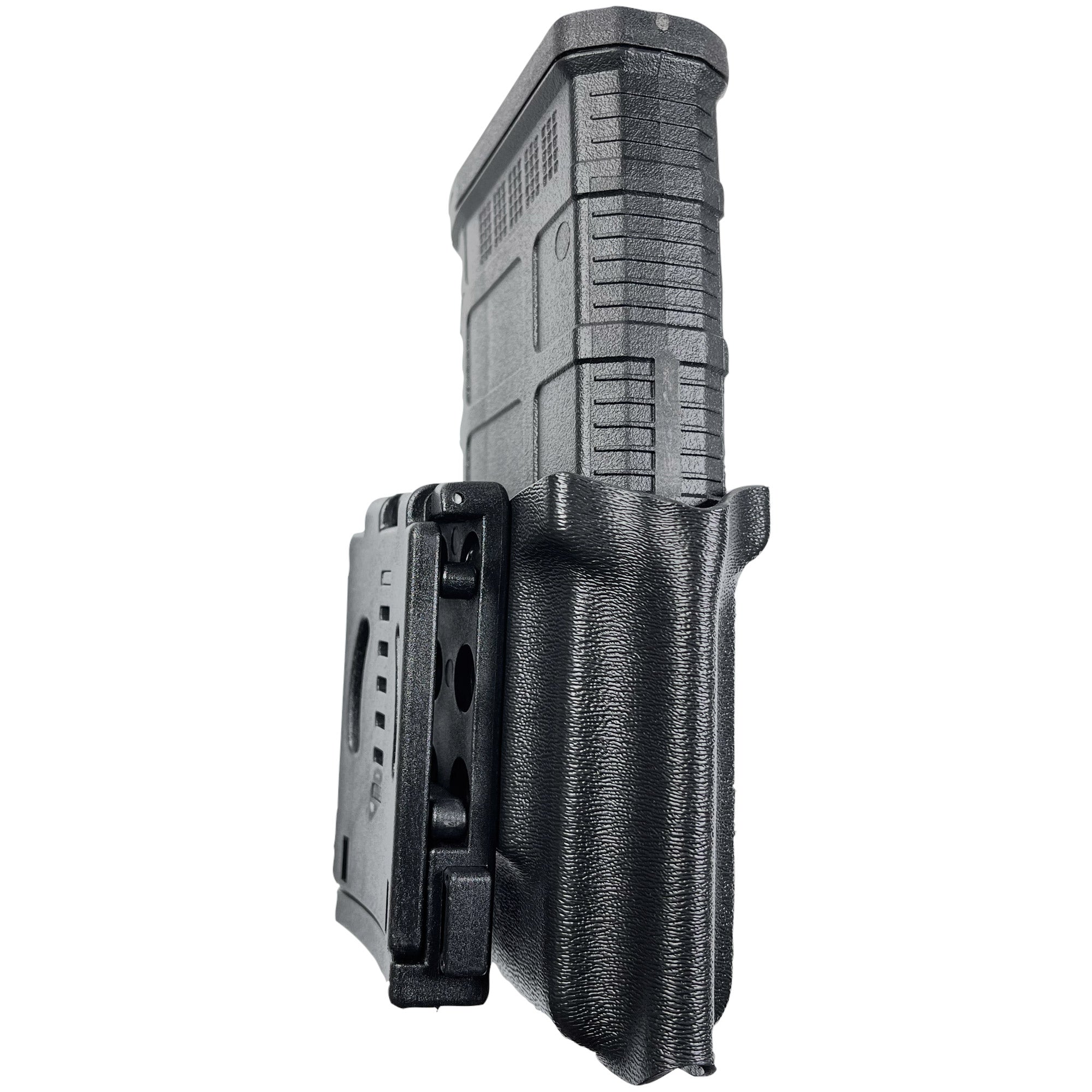 AR-10, .308, 6.5 Creedmoor, MP10 Magazine Pouch
SKU: MP09-AR10-BKRH
The AR-10 Magazine Pouch is designed to provide unparalleled accessibility to your extra magazines. Engineered for versatility, this mag pouch offers ambidextrous usage, allowing seamless left or right-hand drawing by simply relocating the belt attachment to the desired side. The pouch is ingeniously designed with a perforated pattern, granting users the flexibility to orient it at either a 45 or 90-degree angle. Notably, numerous 3-Gun competitors favor the 90-degree positioning for its rapid mag change capability during stages.

Crafted from durable 0.80'' Kydex, the AR-10 magazine pouch ensures both longevity and reliability, making it an essential accessory for firearm enthusiasts and competitors alike.
Compatible Magazines:
| | |
| --- | --- |
|  Manufacturer | Model |
| Armalite | AR-10A |
| Colt | LE901-16S |
| CORE Rifle Systems | CORE30 |
| JP Enterprises | LRP-07 |
| KAC | SR25 |
| LaRue | OBR |
| Les Baer | .308 |
| LMT | .308 MWS |
| LWRCI | REPR |
| Mega Arms | MATEN |
| Noveske | Gen III N6 |
| POF | P-308 |
| Ruger | SR-762 |
| Ruger | Precision Rifle |
| Smith & Wesson | M&P10 |
| Sig Sauer | SIG716 |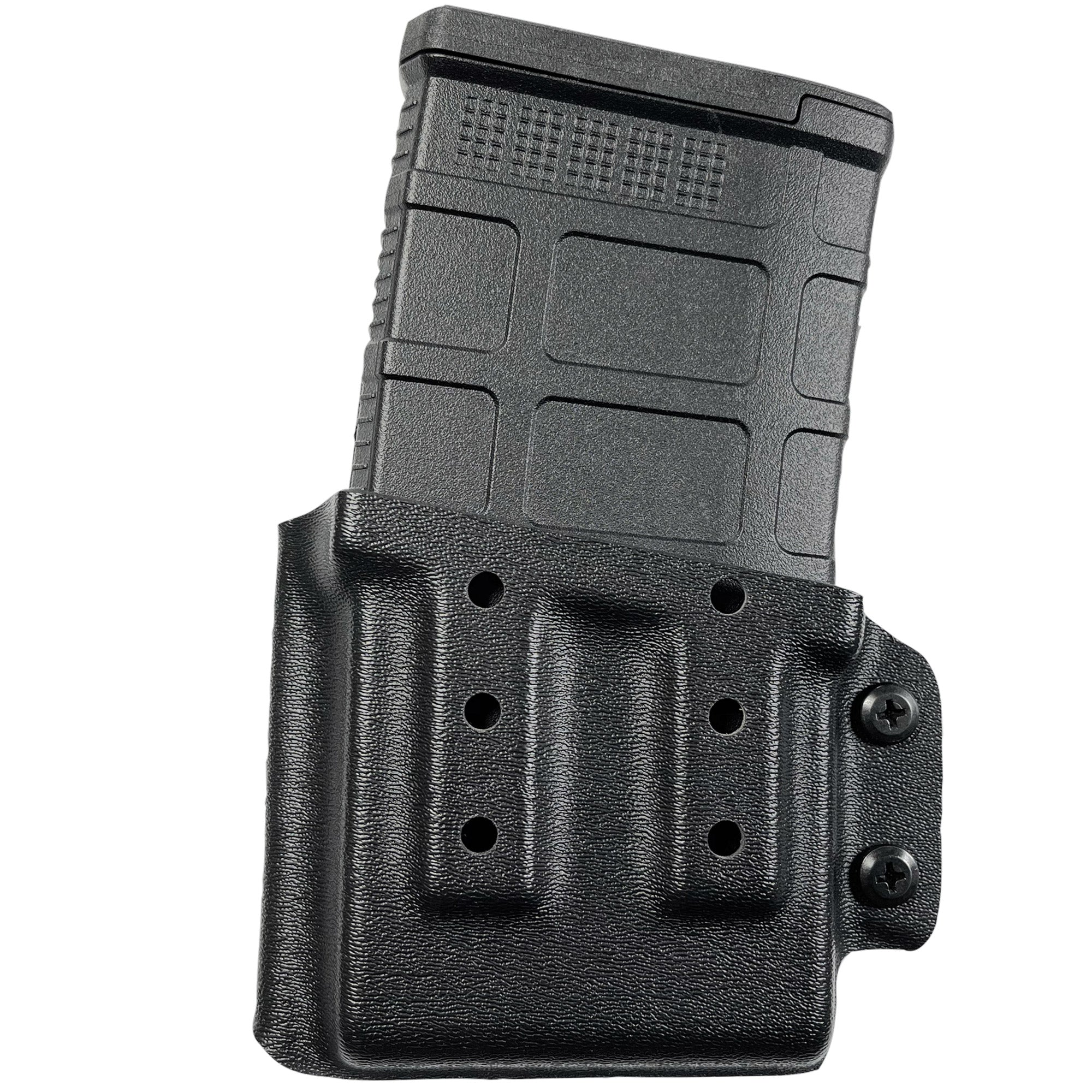 AR-10, .308, 6.5 Creedmoor, MP10 Magazine Pouch
Sale price

$26.99
Regular price
Choose options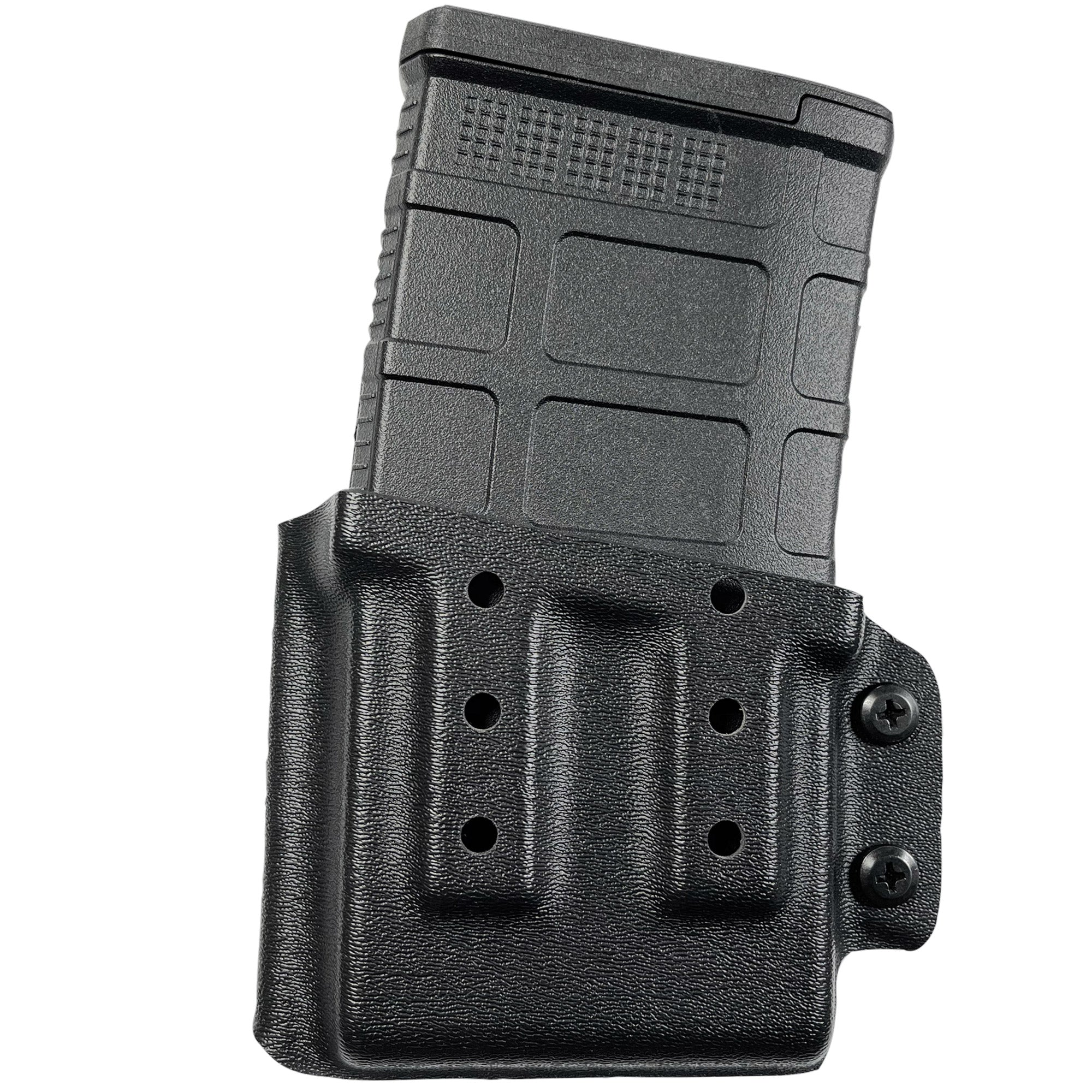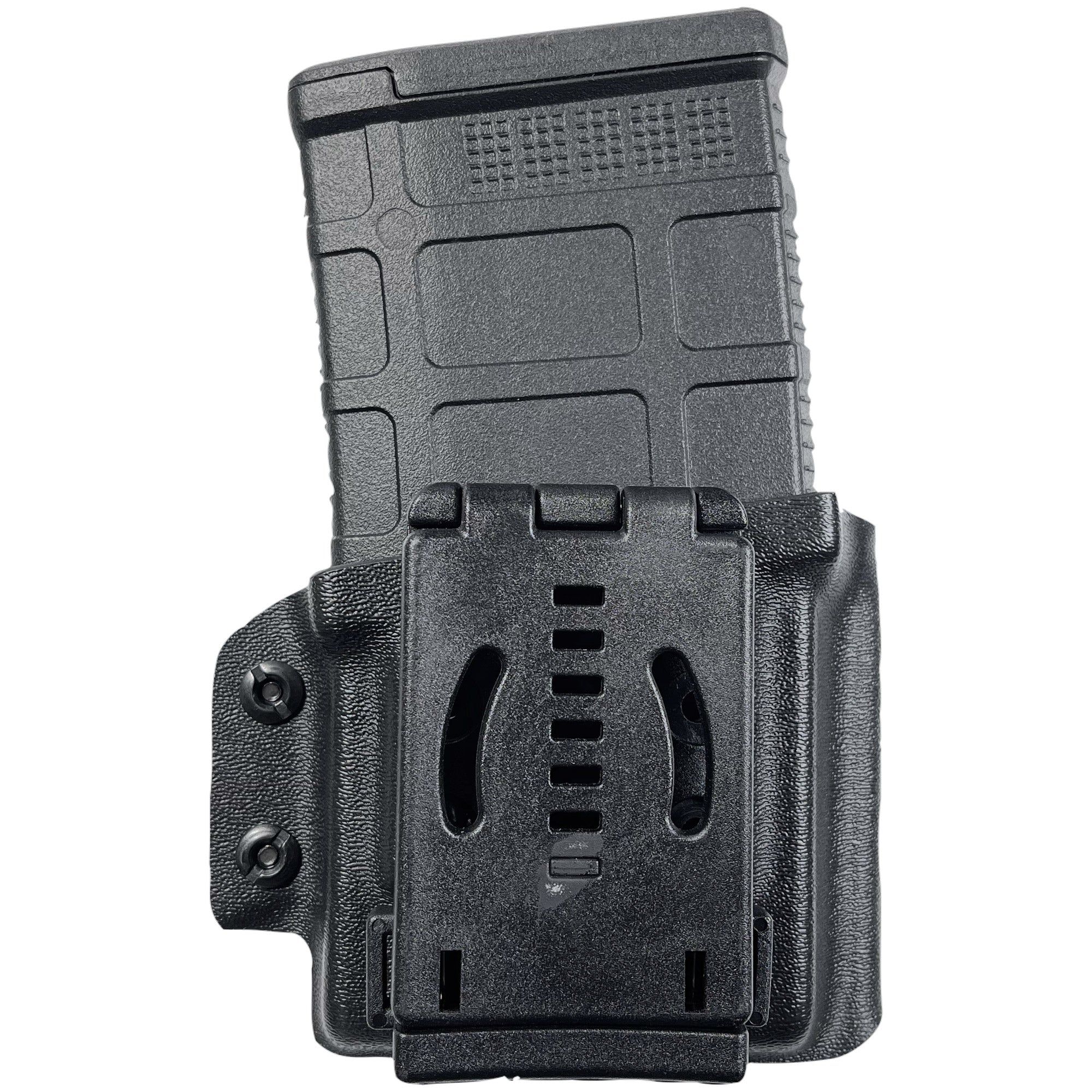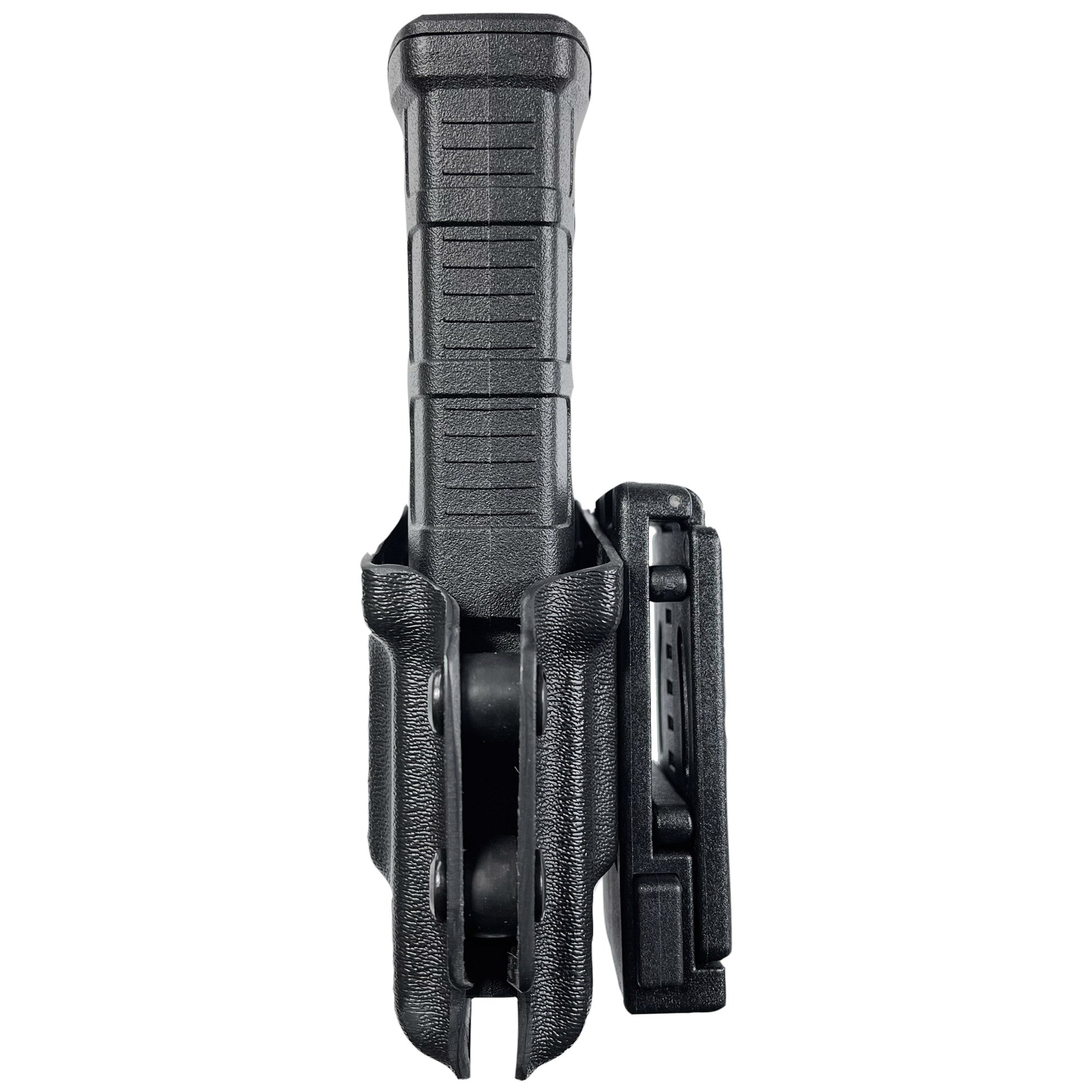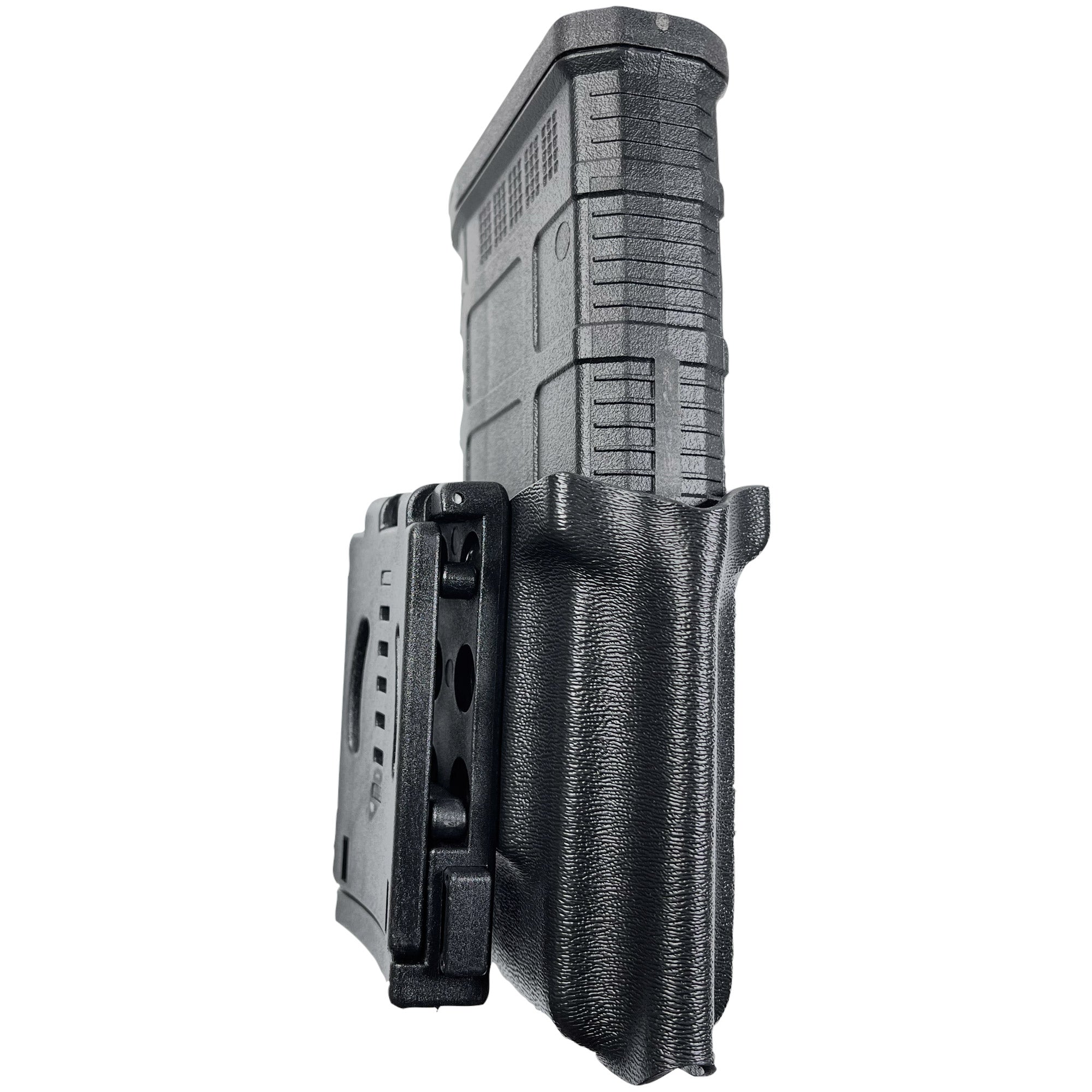 Designed, Manufactured & SHips from Sunrise, FL.
AR-10, .308, 6.5 Creedmoor, MP10 Magazine Pouch
308 Mag Pouch
I didn't see that this fit M1A mags, so I purchased it on a whim and at first it was really snug, even after letting some of the tension out. For it to work for me, I added a couple extra thin rubber grommets and it fits perfectly. Still enough tension to hold the mag, but smooth enough that it doesn't hang up when I take it out.
Package Contents
1X Mag Pouch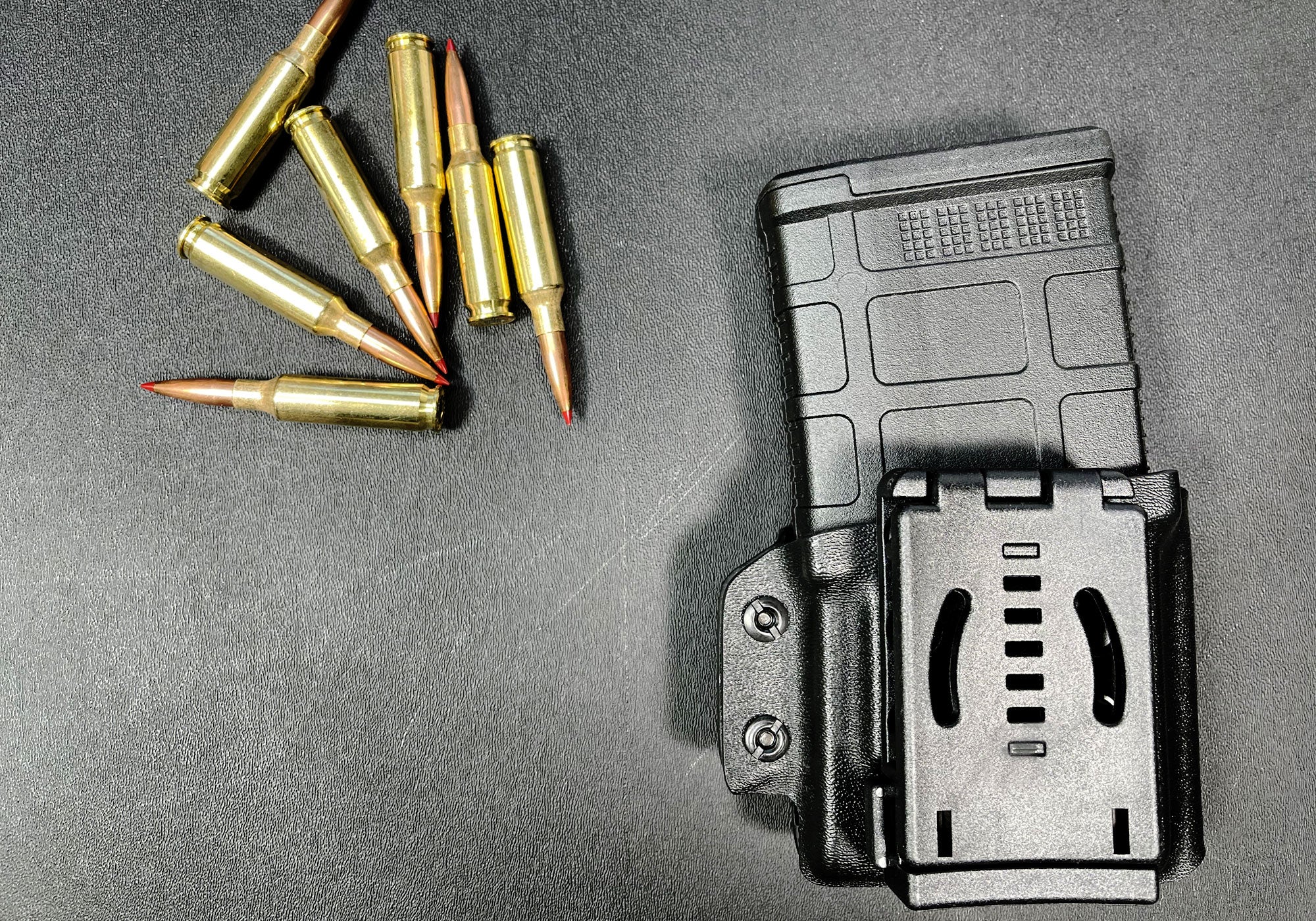 COMPATIBLE WITH AR-10 MAGAZINES
7.62x51 NATRO / .308 Winchester --- SR25 / M110/AR10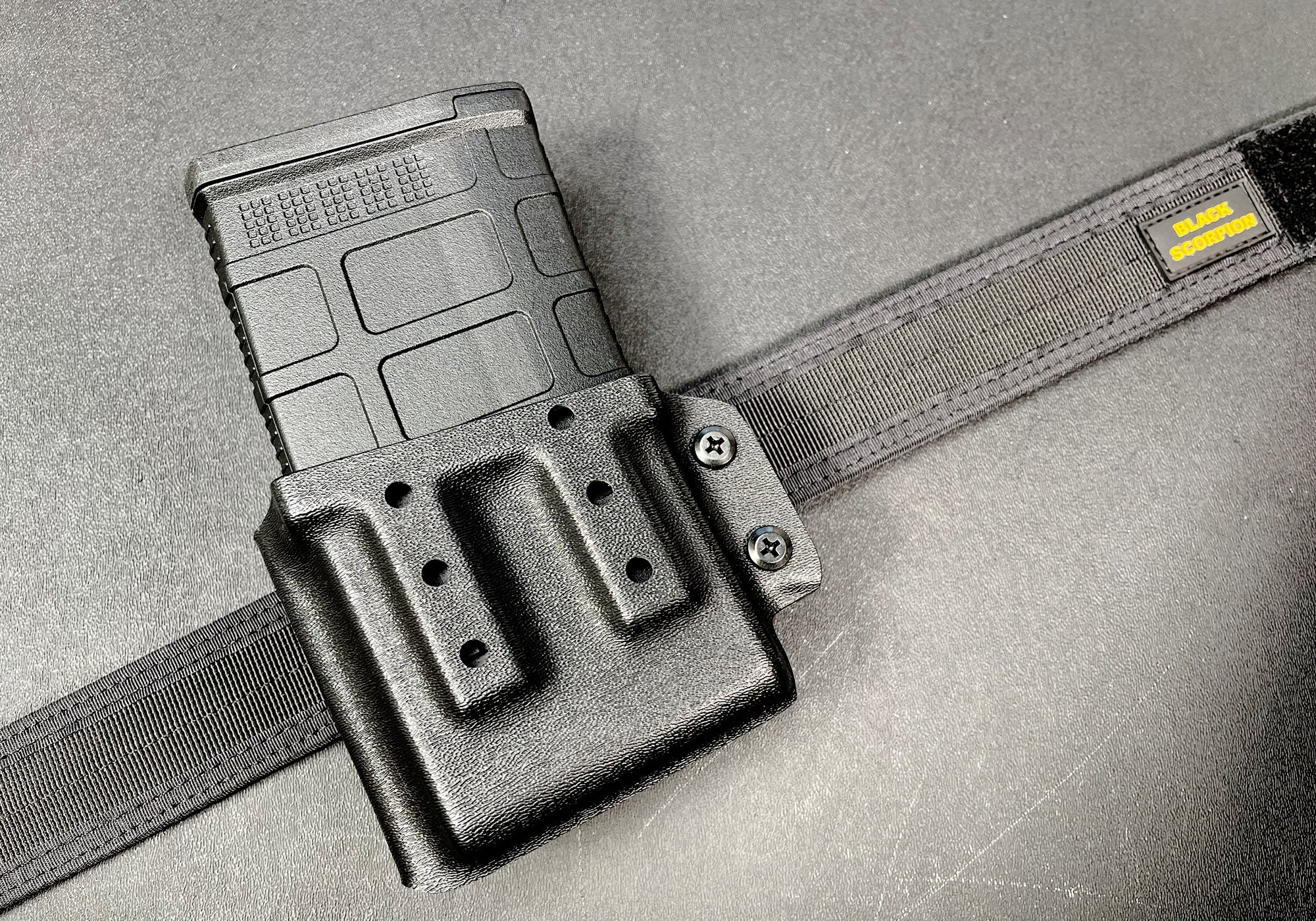 Belt Attachment Mastery
Seamlessly attach the AR10 mag pouch to belts ranging from 1.5 to 2'' by effortlessly adjusting the tabs on the belt attachment. This versatile feature ensures a secure and comfortable fit that complements your gear setup flawlessly.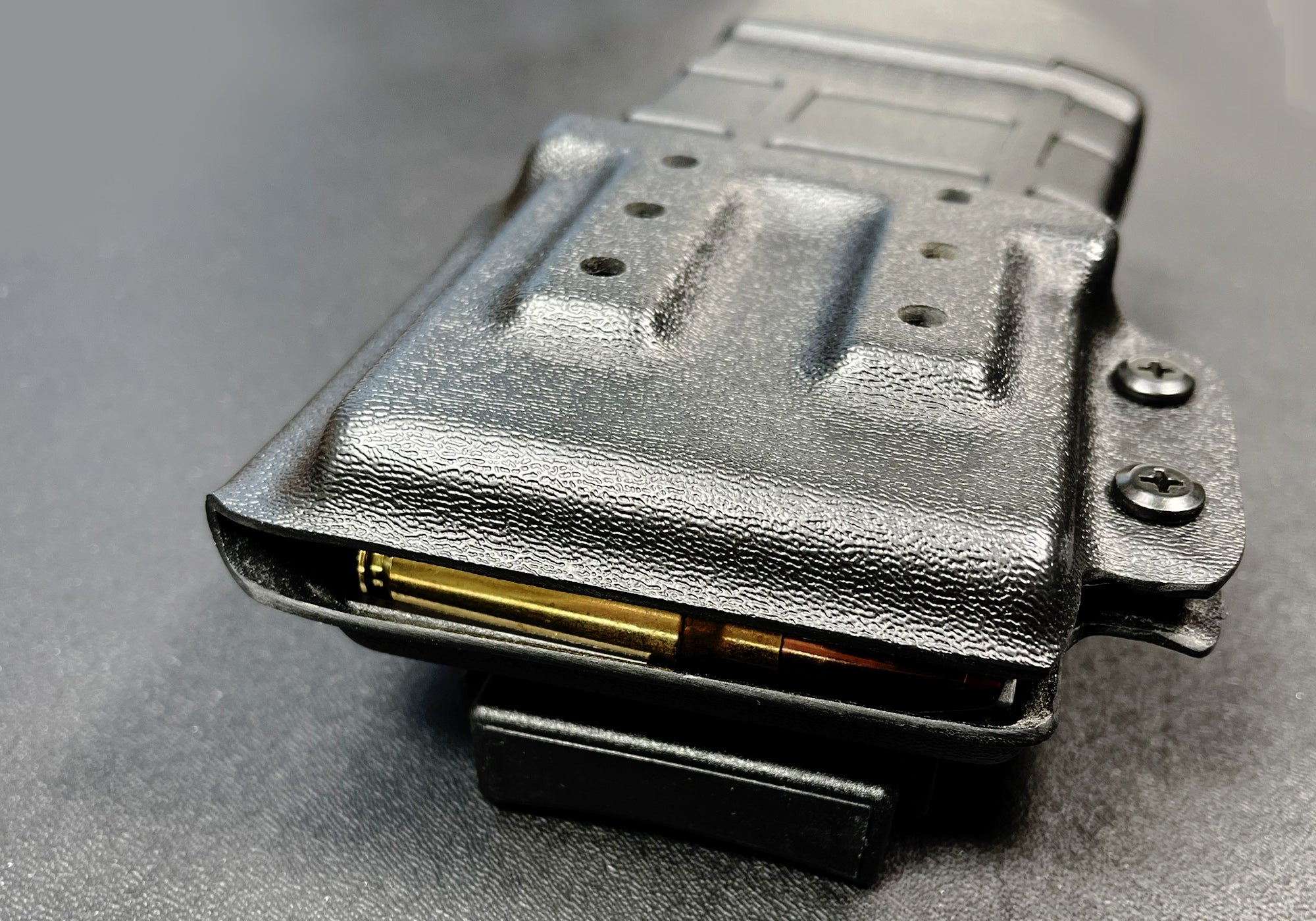 ADJUSTABLE ATTACHMENT AND RETENTION
The AR10 mag pouch offers mounting holes on both sides for left and right-hand draw positions. The mag pouch also offers two adjustable retention screws.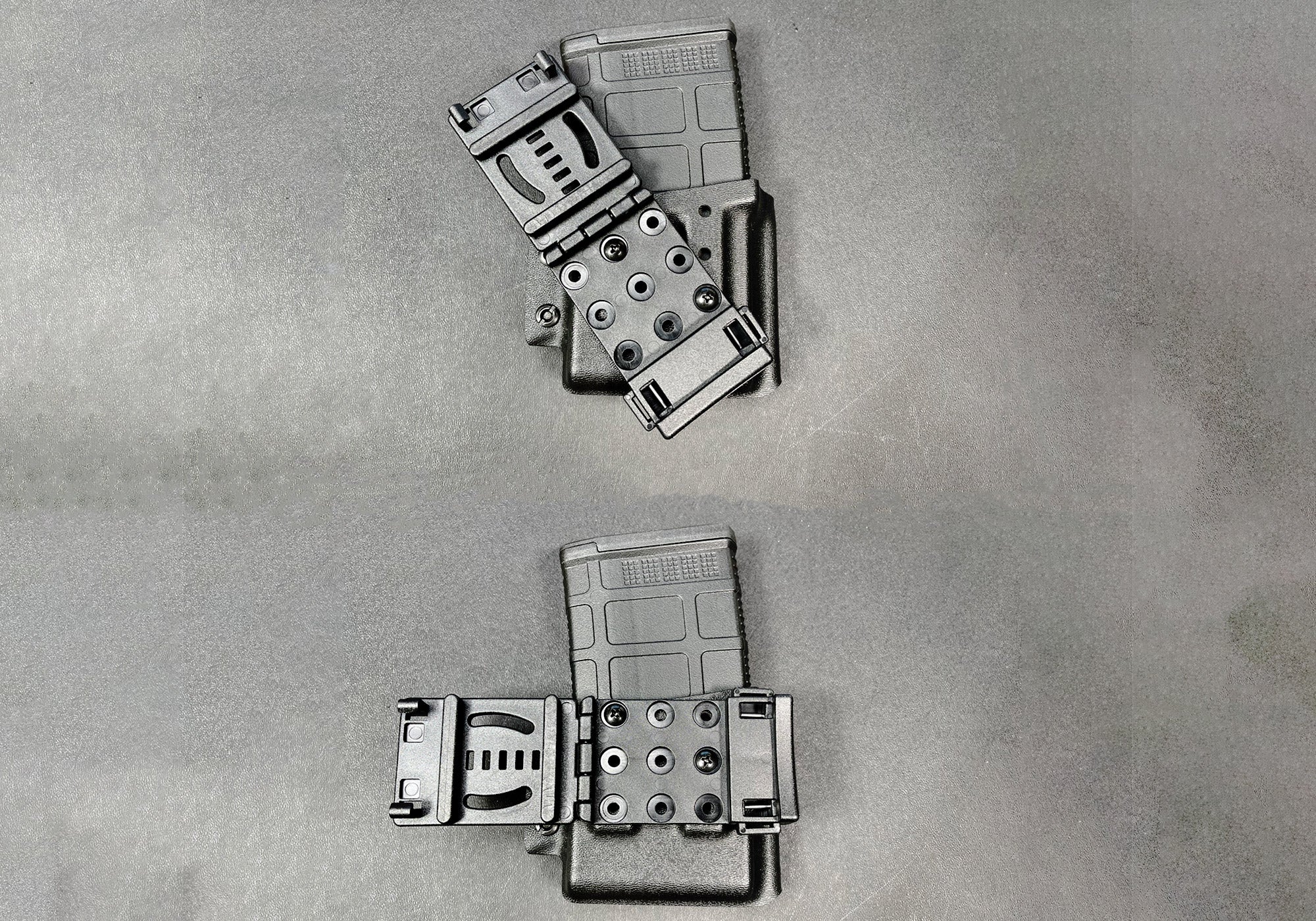 Changeable Angle
Rotating the belt attachment and adjusting screw placement enables achieving both 45-degree and 180-degree angles of inclination.