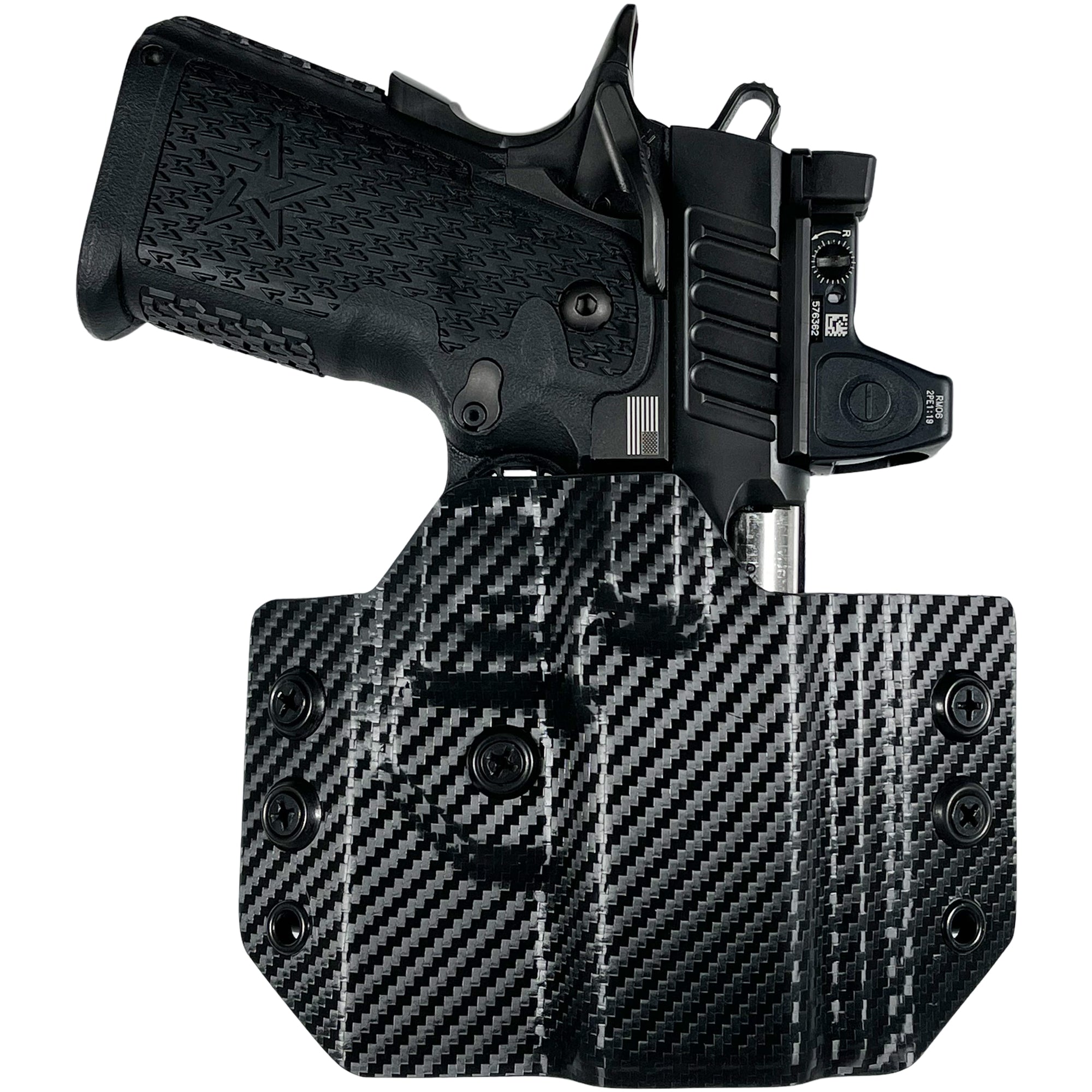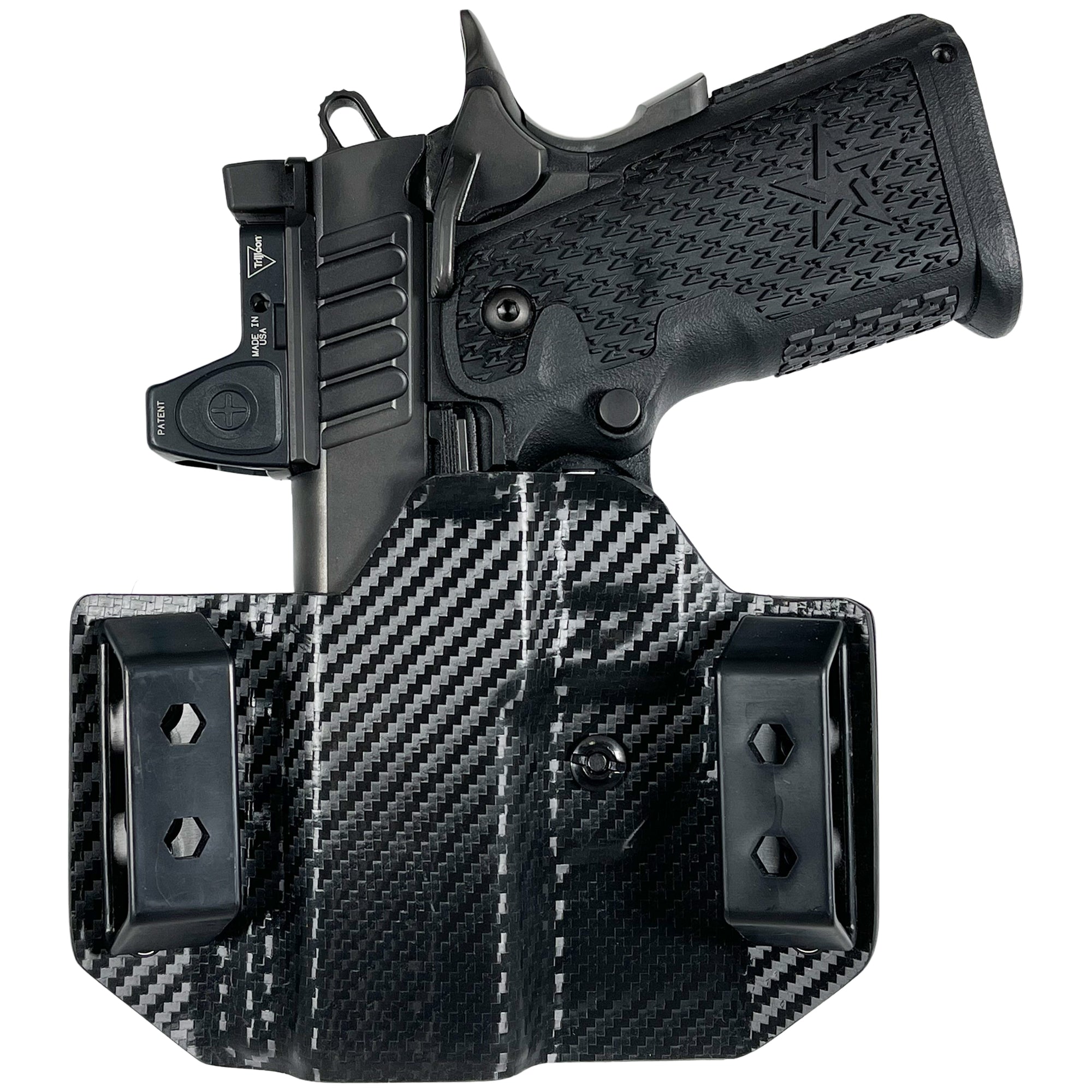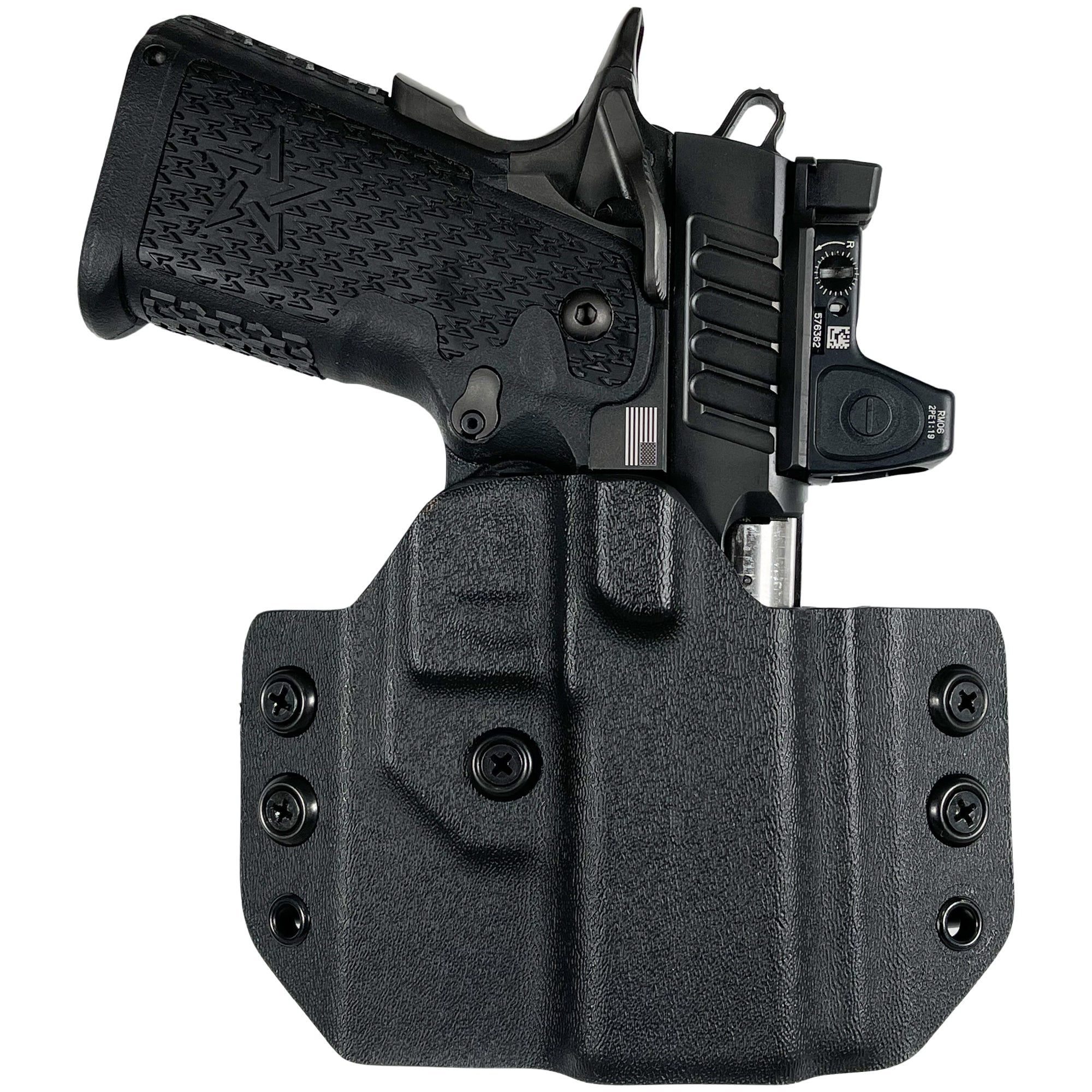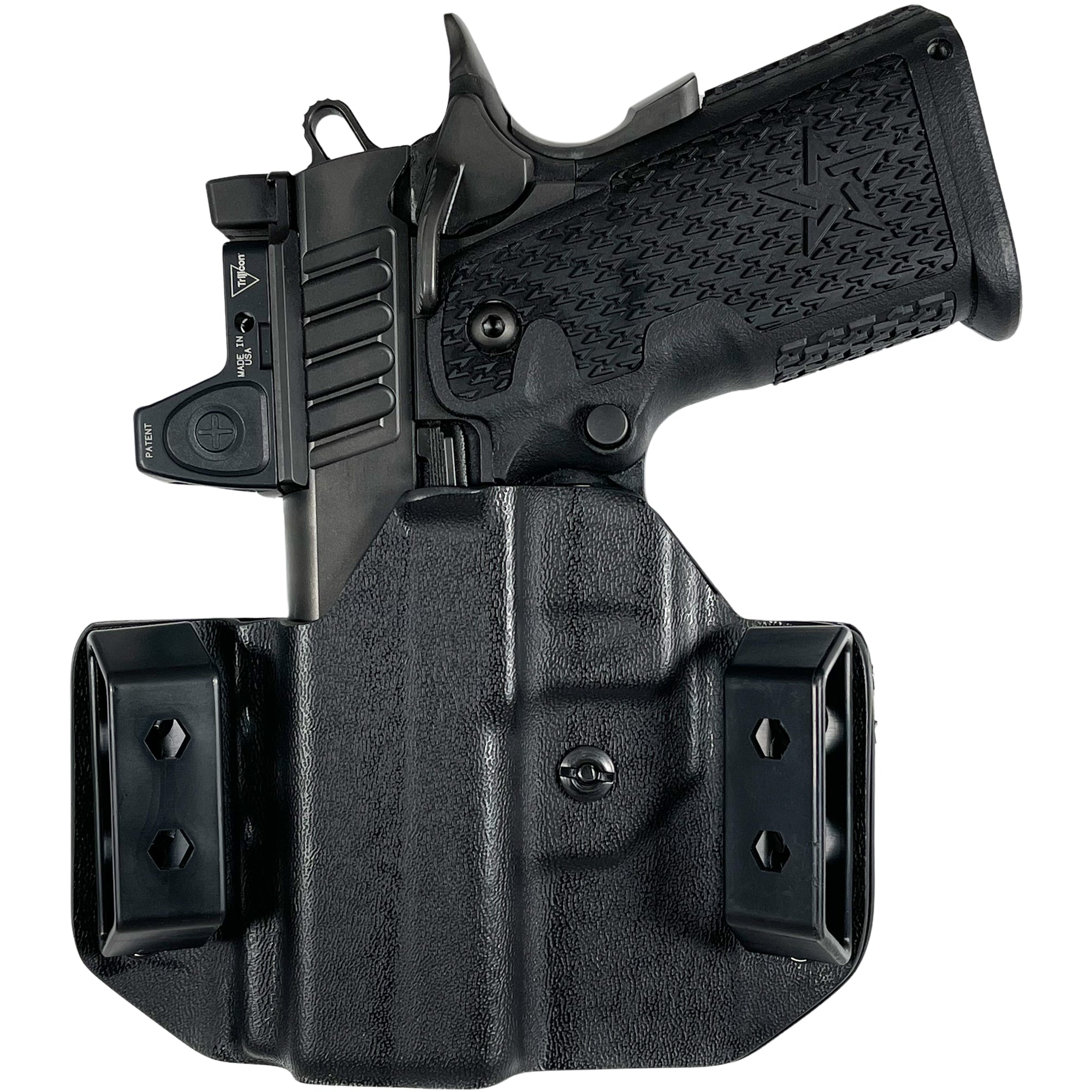 Staccato C2 OWB Curved Holster
SKU: HC24-OWBCONCEL-STACCF
---
SAME/NEXT DAY SHIPPING
Designed for an extremely comfortable way to hip-carry your gun. The cut on the holster allows you to use it with virtually any red-dot sight on the market. The open-muzzle design allows threaded barrels to pass through.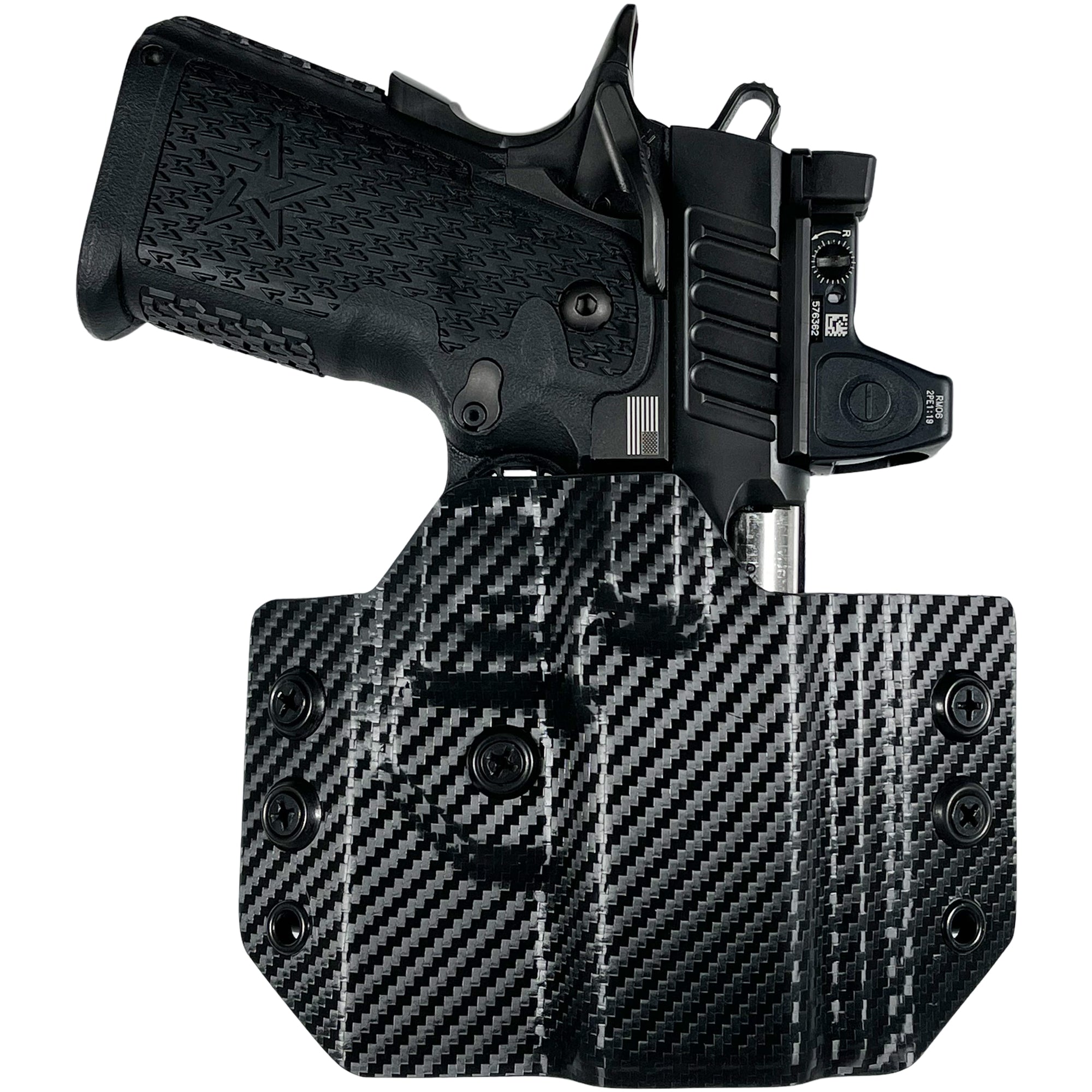 Staccato C2 OWB Curved Holster
Sale price

$59.99
Regular price
Choose options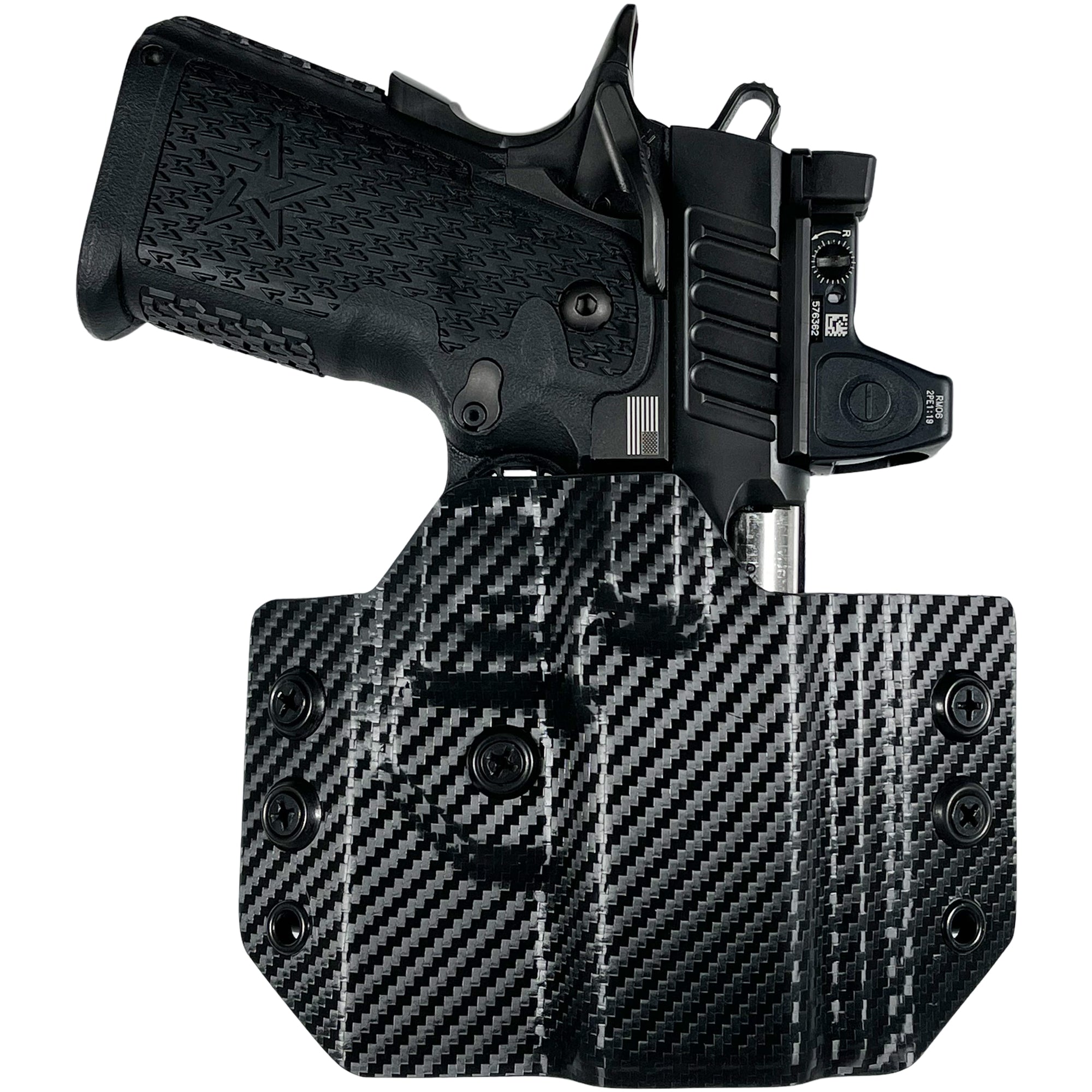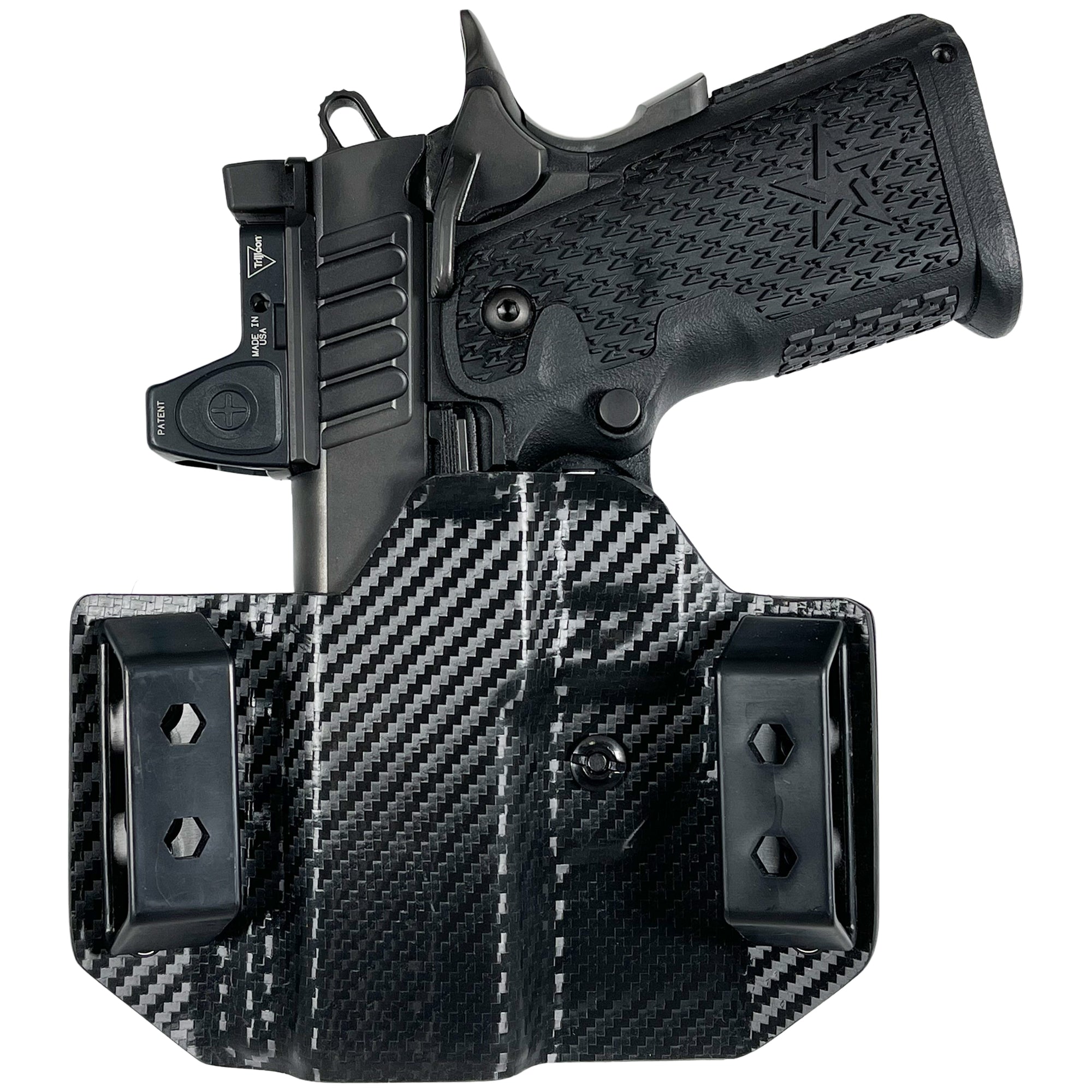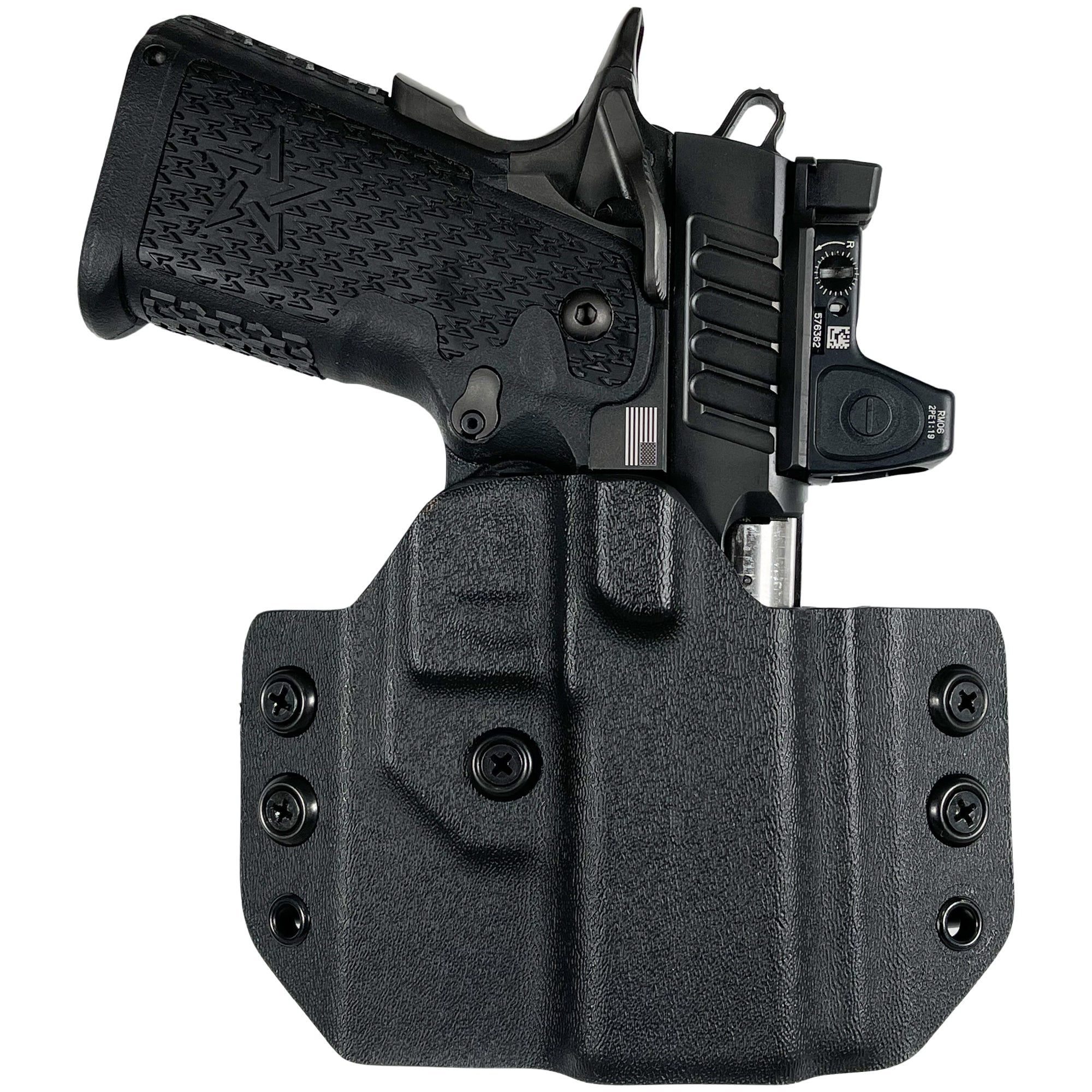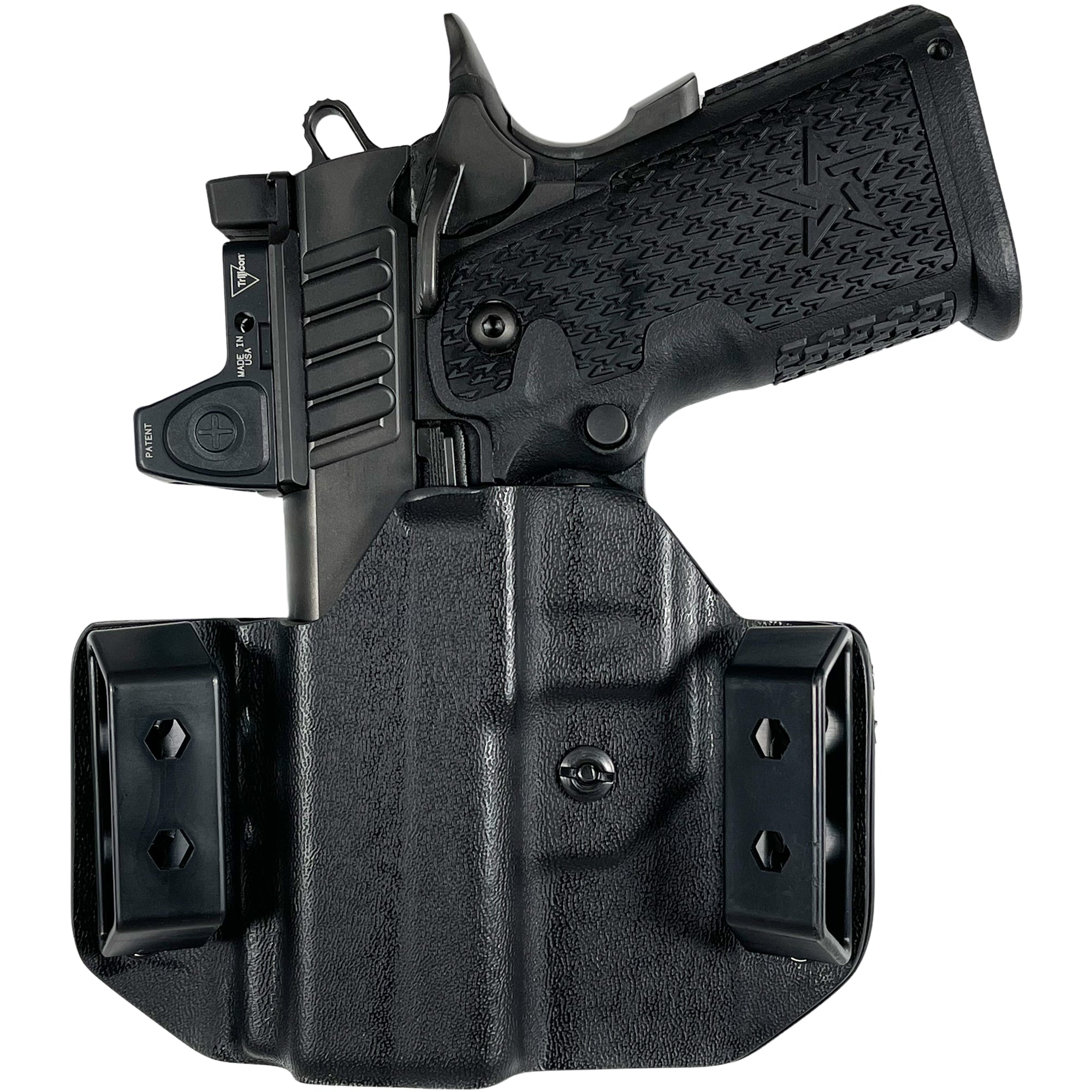 Stacatto c2 holster
The slide stop nipple digs into my side because you cut down the back of the holster. Normally, the back would be longer and it would be next to the pants.
Premium product
Is a great product, well designed and made
Great, natural fitting holster
Just bought this on the fly for a 2 day training class.
Very natural, close fit to body, didn't even think about it during training. Very reliable. Was the perfect holster for my new firearm. Highly recommend this product for the C2 Stacatto.
Excellent Holster For Staccato C2
I don't like carrying IWB so I looked at this holster because it looked like it fit pretty snug to your body. I was not wrong, I fits really well and tight against my right hip. If you carry a Staccato C2, you know the gun is top heavy and needs extra support, this holster does that. I carry daily and it is a bit more comfortable than other holsters I've tried.