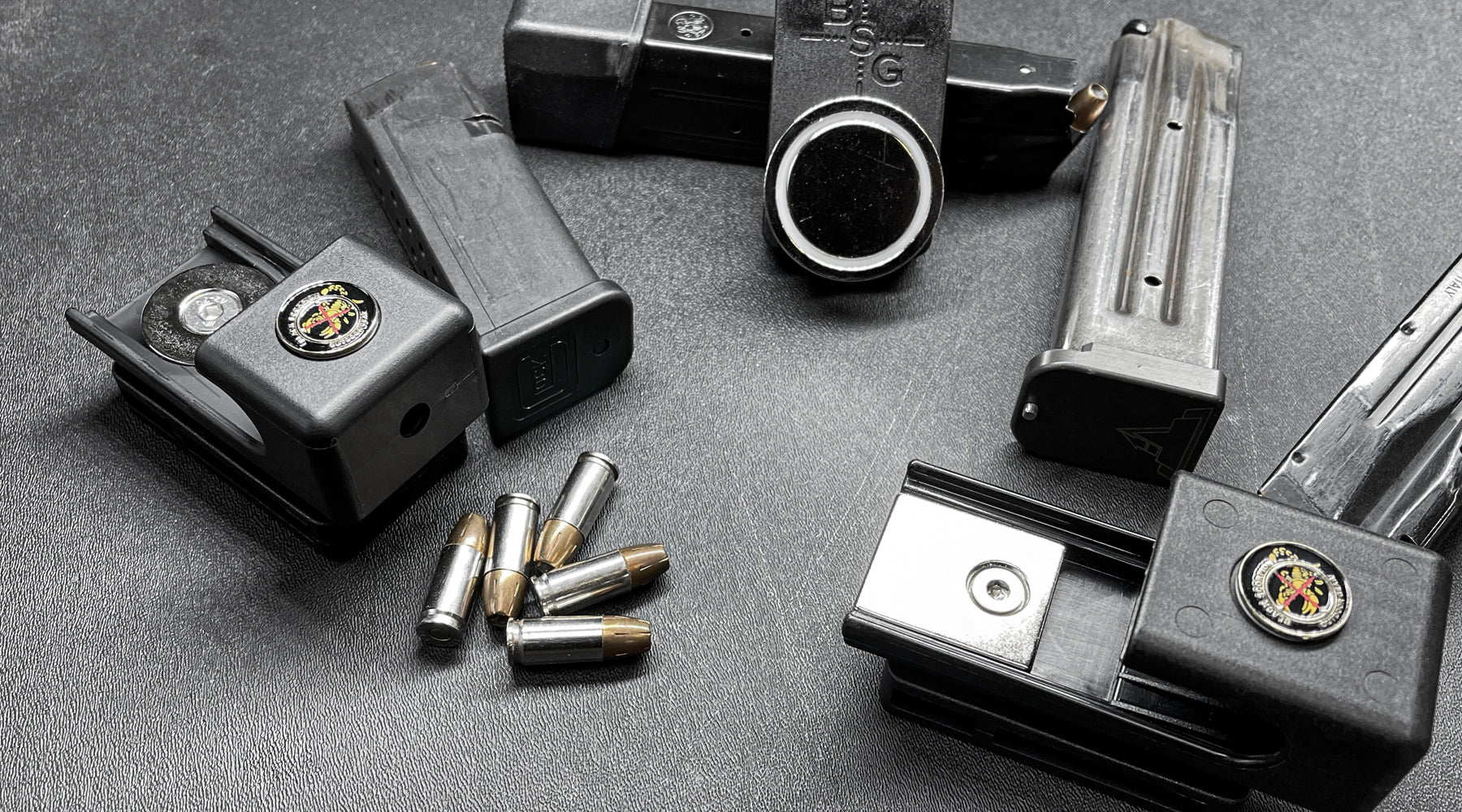 Magnets & Flashlights are Now Legal in USPSA
On March 15, 2021, the USPSA's Board of Directors made some significant changes to the rules involving the use of magnetic retention of magazines, weapon-mounted lights or WML's, and the location of holsters and magazine pouches. We'd like to take some time and further explain these changes and what it means for us all.
Before, magnetic magazine carriers were only allowed in the PCC, Limited, Limited-10, and Open divisions. Now, that restriction has been lifted for the Carry Optics, Production, and Single Stack Divisions. You can now use free-standing or stand-alone magnets as well as magazine pouches with magnets built-in.
WML's

The board also approved the use of functional weapon-mounted lights in all divisions for members that wish to compete with their daily carry gun. The flashlight must work and you may be asked to turn it on to confirm that it actually performs its function but generally, you will not have to shoot with it on. There are no requirements for the construction or type of light that it emits.
At the moment, we do not offer a competition holster that can accommodate rail lights but this is already being considered by our Production Team for future designs. 
Holster and Mag Pouch Position

The position of the holster and mag pouches will no longer be "behind the point of the hip" for the Production, Carry Optics, and Single Stack divisions. The distance and height-to-belt are still the same but you can move your holsters and mag pouches around.
Click here for USPSA's Complete Competition Rules