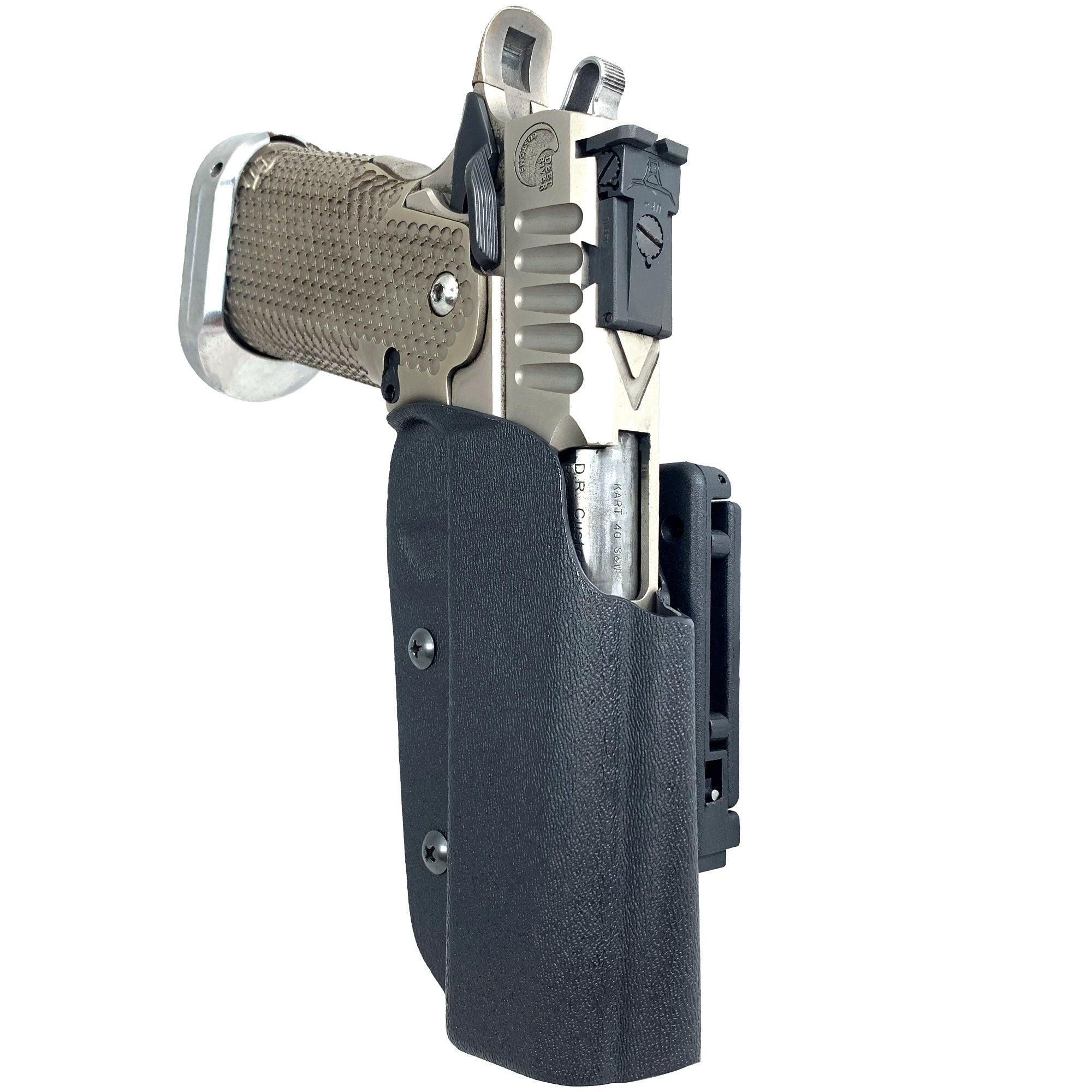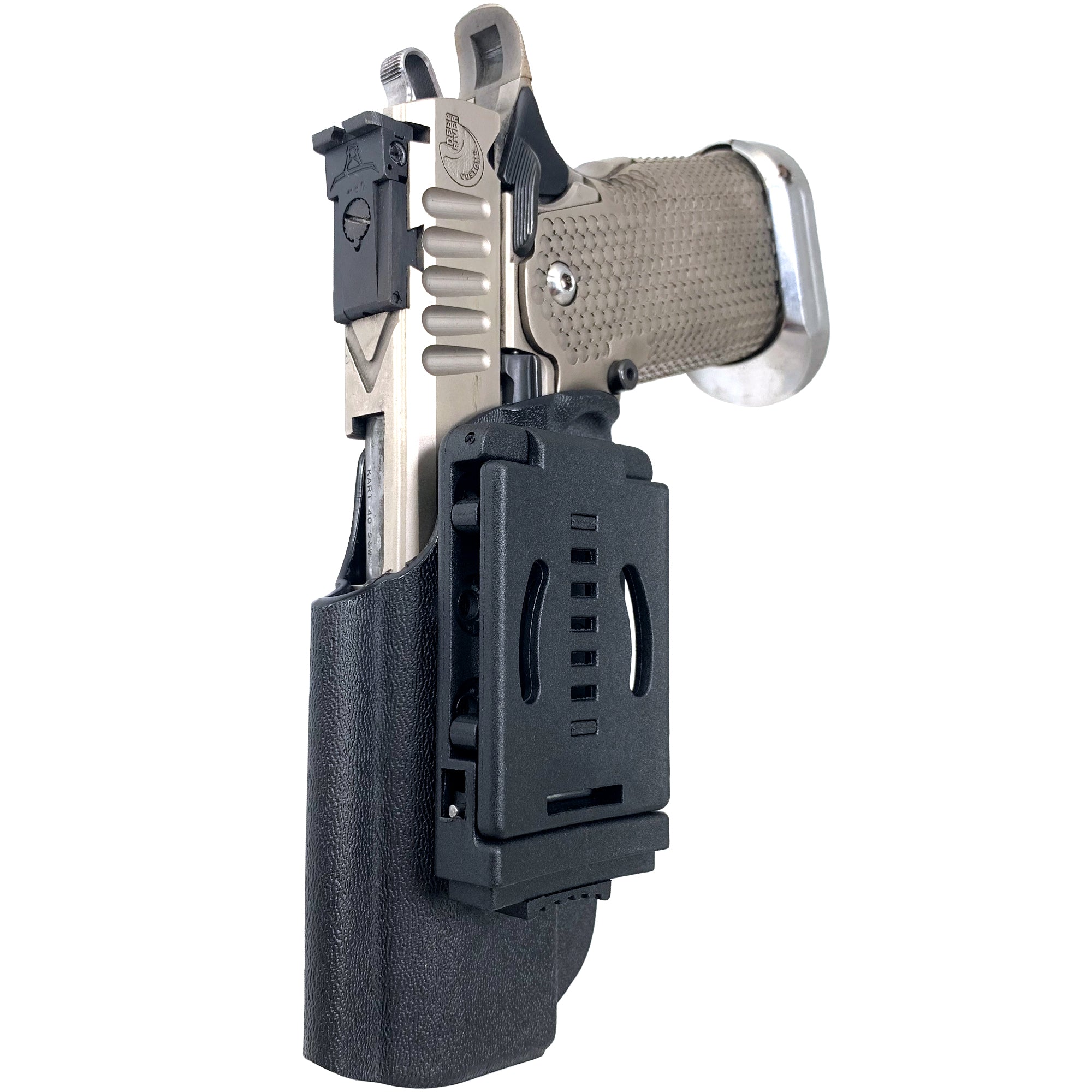 2011 Pro IDPA Competition Holster
SKU: HC03-IDPA-2011FULLBKRH
SHIPS SAME DAY | 1-3 DAY DELIVERY
(Order by 2:00 PM EST)
Introducing the Pro IDPA Competition Holster, a versatile and reliable holster designed for both concealed carry and competitive shooting. Made from high-quality .8'' Kydex, this holster offers superior durability and strength to withstand even the most rigorous use.
The Pro IDPA Competition Holster features a unique belt attachment that can be adjusted to work with belts ranging from 1.5'' to 2'' in width, ensuring a secure and comfortable fit for all users. This holster is also compatible with any slide-mounted optic, making it an excellent choice for shooters who want to customize their setup for maximum precision and accuracy.
The cut of the Pro IDPA Competition Holster allows for a quick and precise draw, making it an excellent choice for competitive shooters who need to be fast on the draw. Additionally, the holster is tapered on the muzzle end but allows the use of a threaded barrel, ensuring maximum flexibility and compatibility.
Overall, the Pro IDPA Competition Holster is an excellent choice for anyone looking for a reliable, versatile, and high-quality holster for concealed carry or competitive shooting. Its adjustable belt attachment, compatibility with slide-mounted optics, and quick and precise draw make it a top choice for shooters who demand the best.
Compatible Model(s): 2011 5'' barrel without rail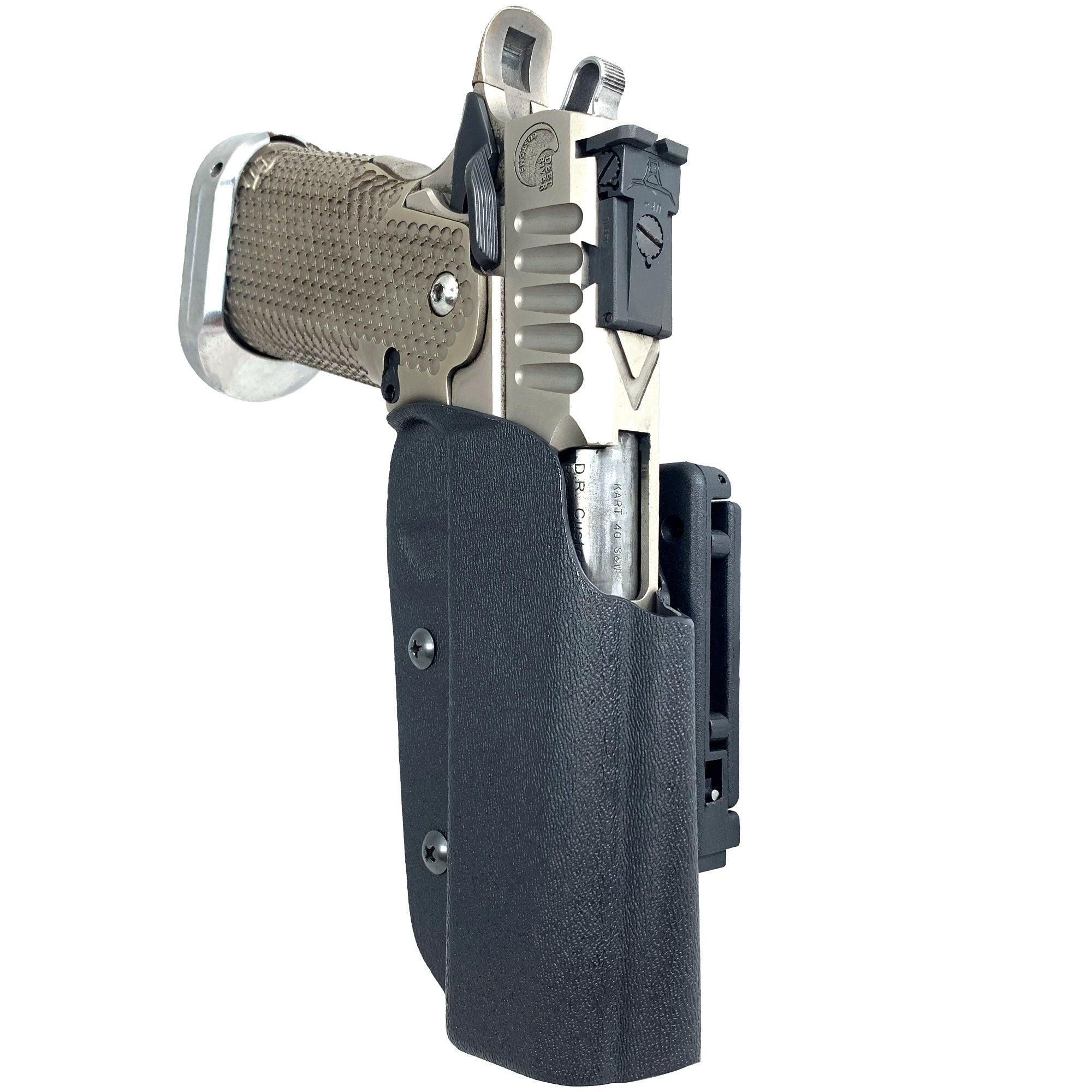 2011 Pro IDPA Competition Holster
Sale price

$56.99
Regular price
Choose options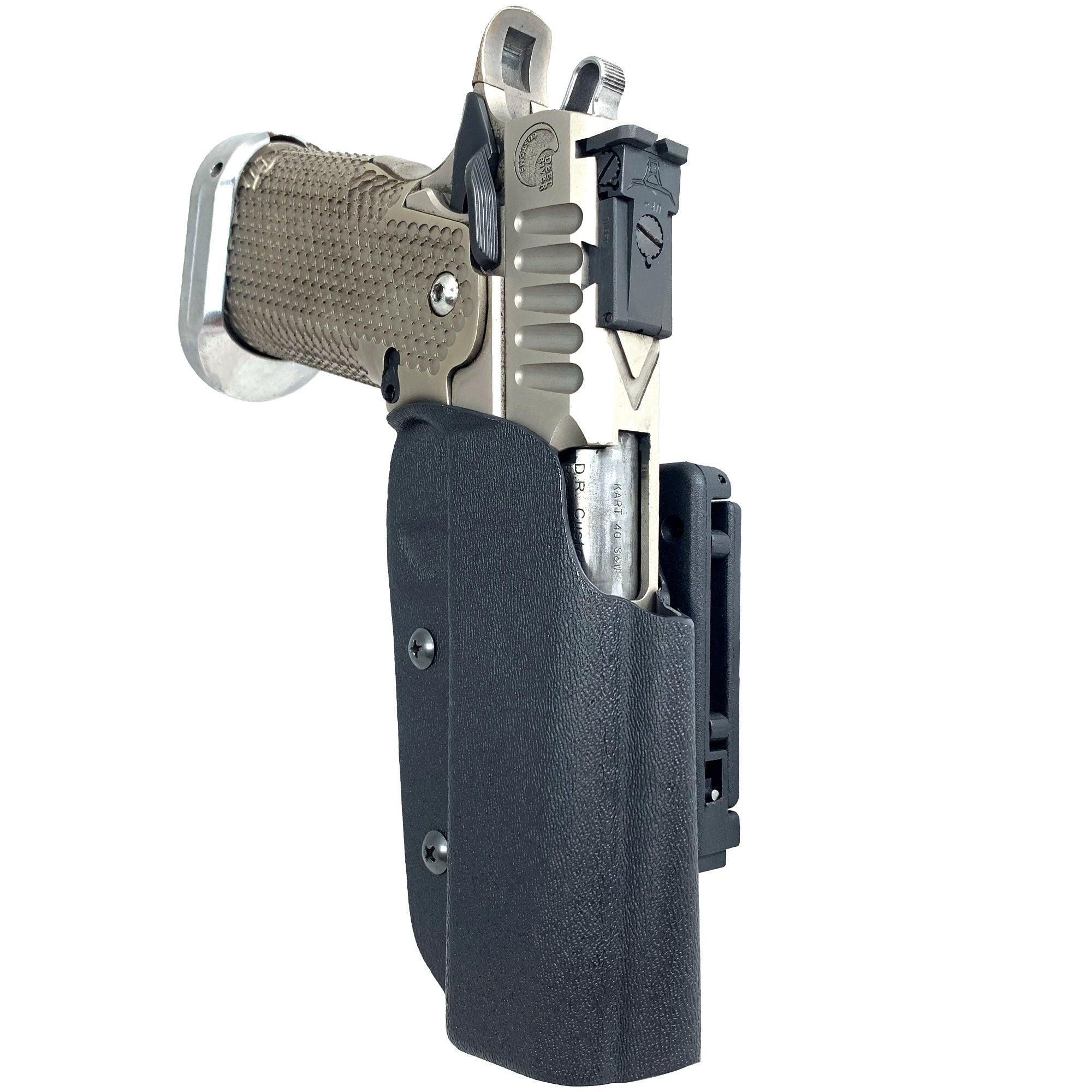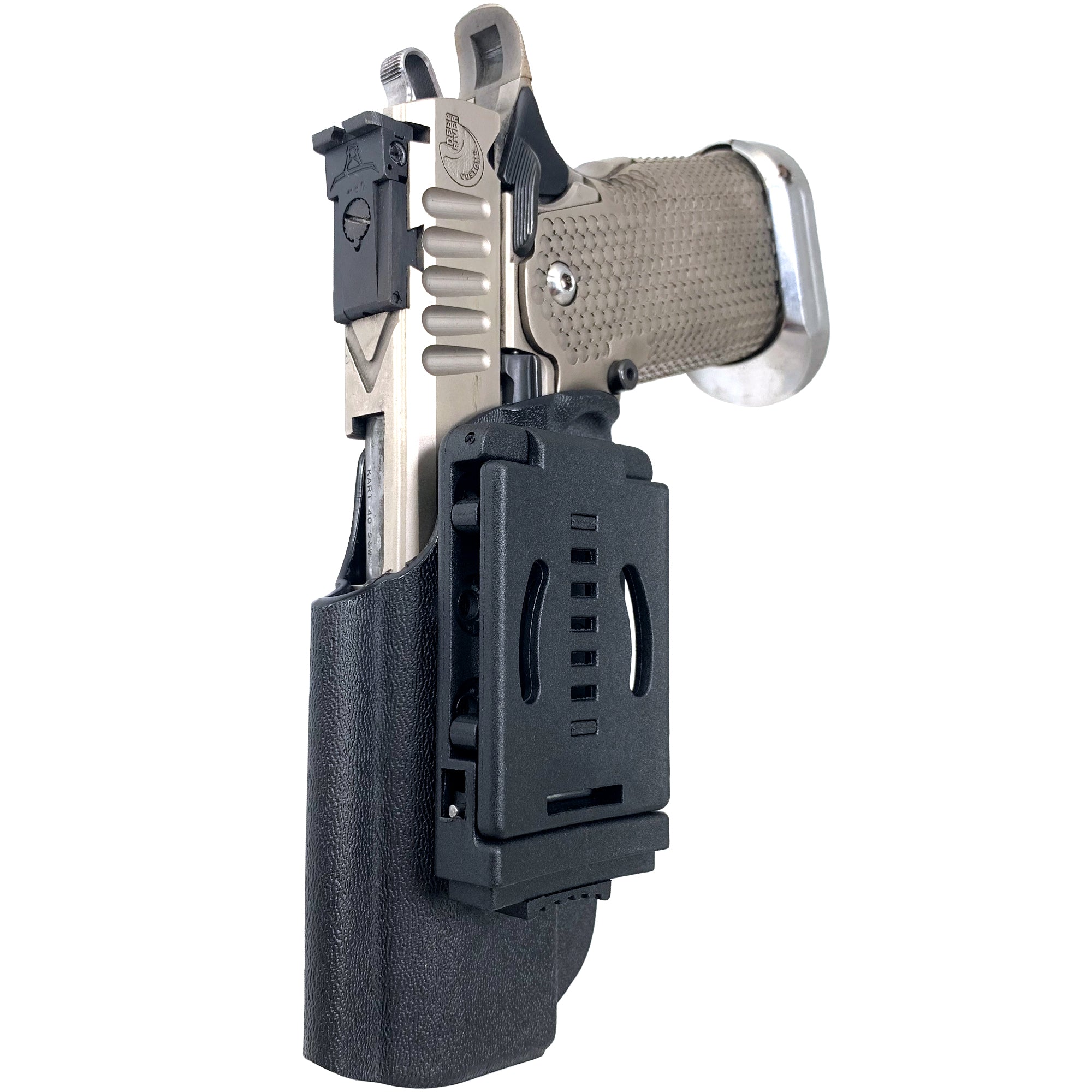 Designed, Manufactured & Ships from Sunrise, FL.
a fit holster
hi i have bull armory sas 2 radical 5.25" . the holster is nearly fit , i"ll have to saw the tip in order to fit. you don"t have a holster for that special gun. so far it seems to fit , will know for sure after my next ips training
2011 Pro IDPA Competition Holster
It fit my RIA Tac Ultra HC perfectly!
Thank you for the excellent service.
Perfect for 1911 with full rail.
Built a RIA Ultra Match Tac 6" 10mm with dot sight. Fits perfect. 6" slide sticks through by about 3/4" at the muzzle.
Nice Holster
Works great with my new BUL Armory sas 2 4.25.Very nice fit.
Rock Island Armory 1911 PRO Ultra Match HC 40 S&W 5 Fullsize
That title is a mouth full, but the pistol is the double stack with a full dust cover (non-rail) So simple, light and perfect!
Package Contents
1X OWB Clip-on Attachment - 1X Holster w/ Hardware
MADE FOR YOUR FIREARM
Precision crafted with CNC machined molds tailored specifically for your firearm - No compromise on fit, no universal designs, just perfectly made for your firearm.
Model shown: FN 503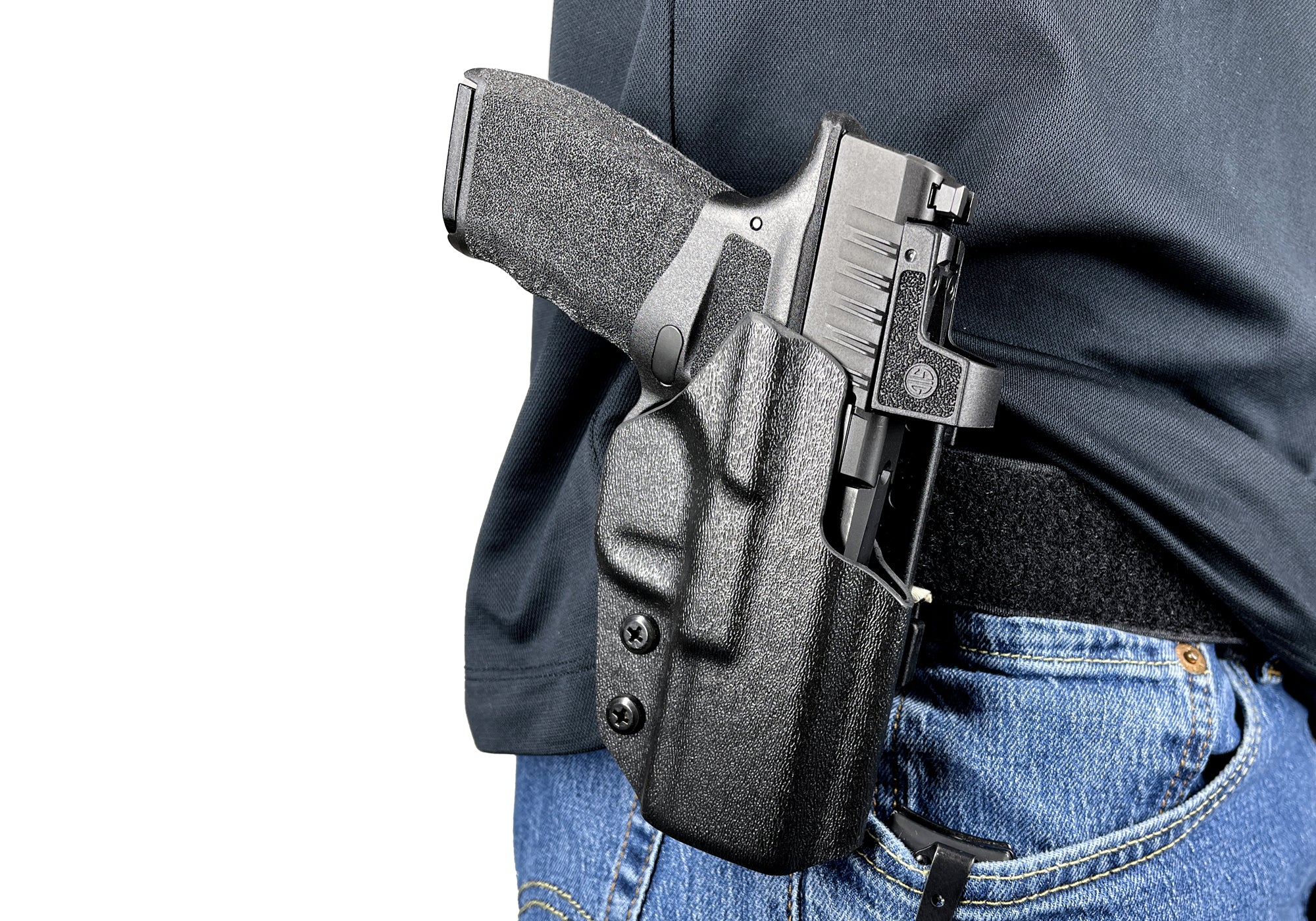 OPTICS READY
The competition cut allows the use of any slide-mounted optics from RMRs to SROs.
Model shown: Springfield Armory Hellcat Pro
Fixed Ride-Height
Designed to meet IDPA rules by keeping the angle of the firearm at a 90 degree angle.
Comfortable enough for all day carry.
Compatible with belts ranging from 1.5'' to 2'' wide.
Model shown: Sig Sauer P320 Full Size