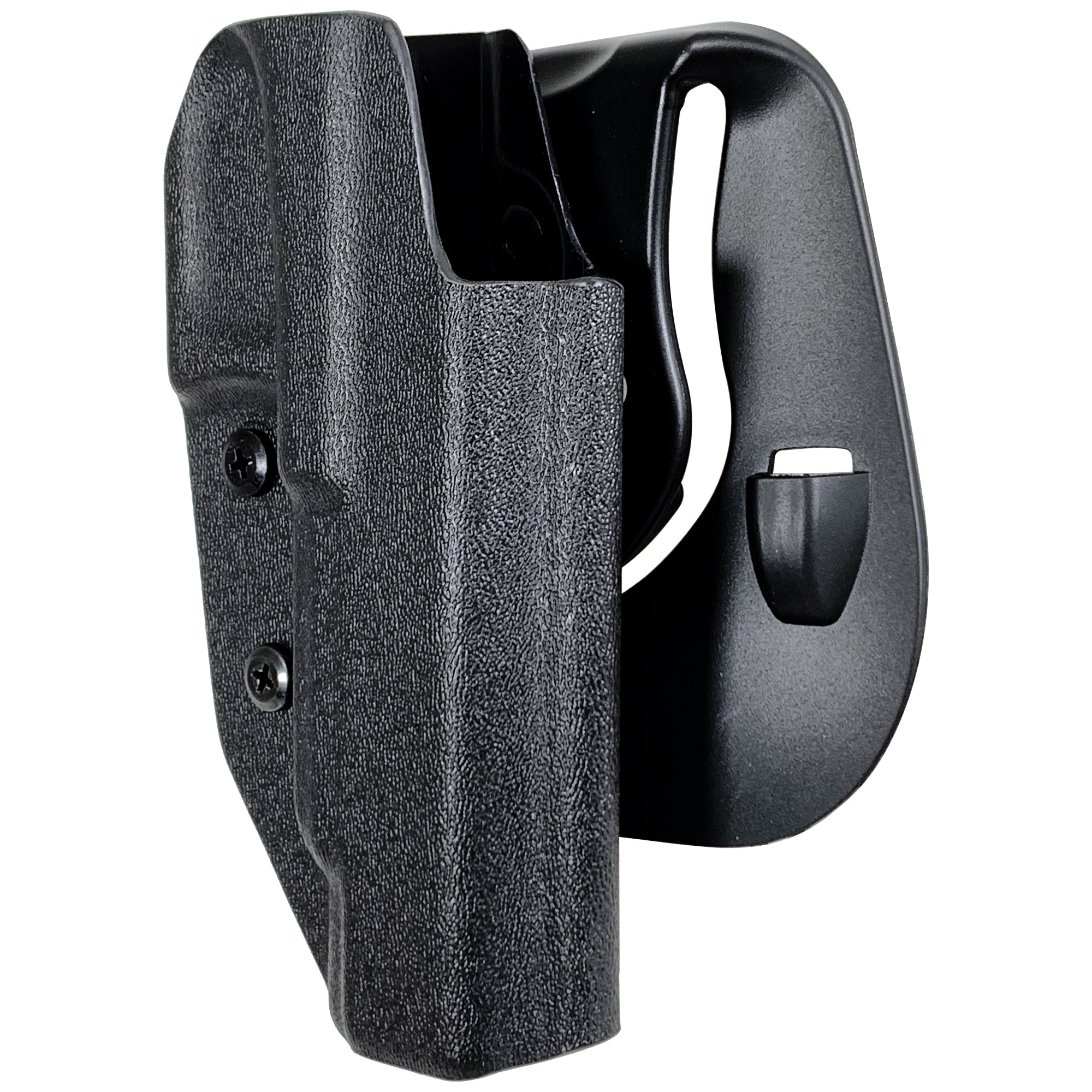 Canik METE SFX OWB Paddle Holster
SKU: HC03-PADDLE-CANIKSFXBKRH
Compatible Firearm(s):
| | | |
| --- | --- | --- |
|  Make | Model | Barrel Length |
| Canik | METE SFX | 5.2'' |
The OWB Paddle Holster is the perfect choice for gun enthusiasts looking for a comfortable, reliable, and versatile holster option. Crafted with premium materials, this holster is designed to provide a secure fit for your firearm, ensuring maximum retention and easy access when you need it.
The holster features an adjustable paddle attachment that allows you to easily and securely attach the holster to your waistband, providing a comfortable and secure fit. The holster is made from .80'' Kydex and the OWB Paddle is made from durable polymer materials that are both lightweight and strong, ensuring the holster can withstand the rigors of daily use.
Whether you're a law enforcement officer, military personnel, or a responsible gun owner, our OWB Paddle Holster is a must-have accessory for any firearm enthusiast.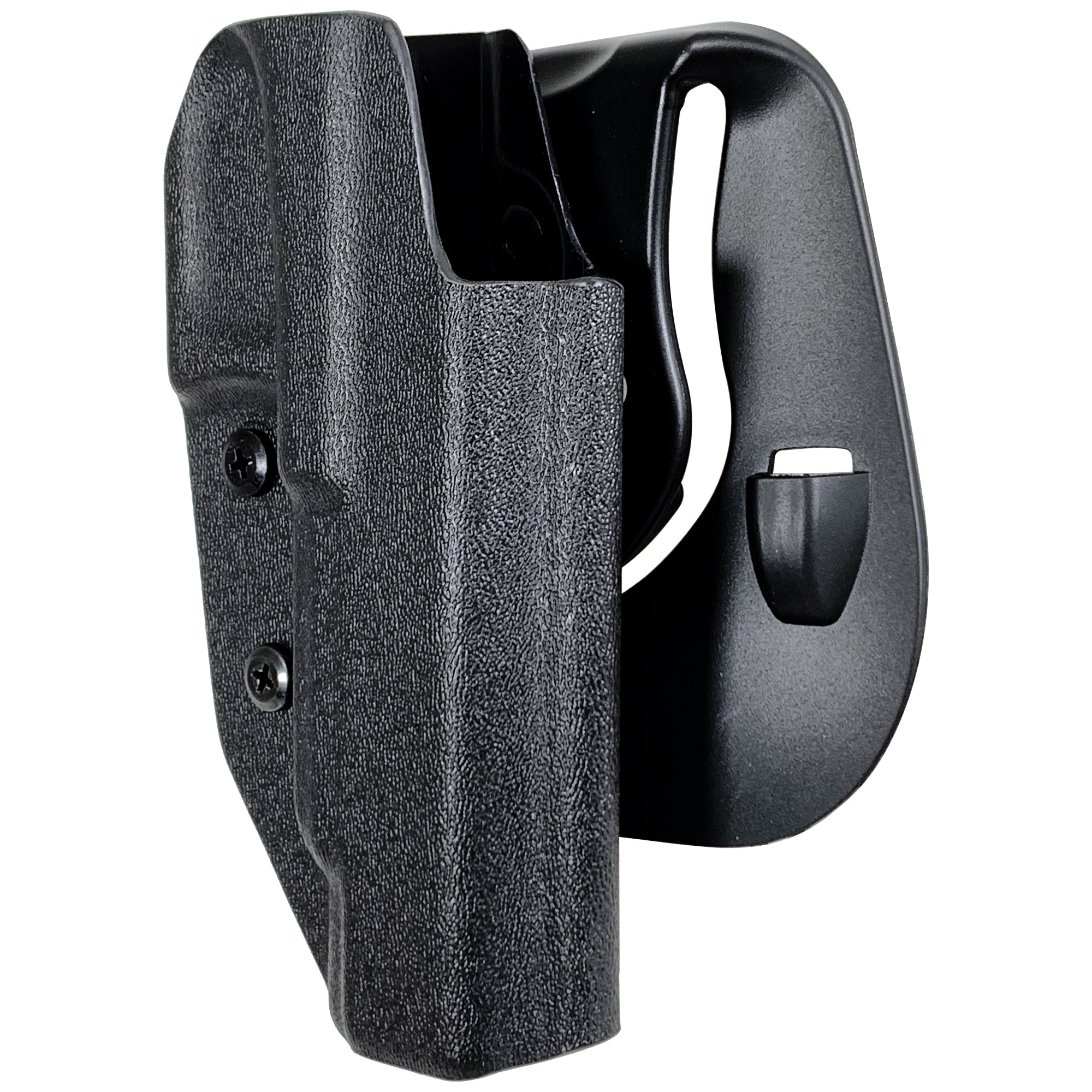 Canik METE SFX OWB Paddle Holster
Sale price

$42.99
Regular price
Choose options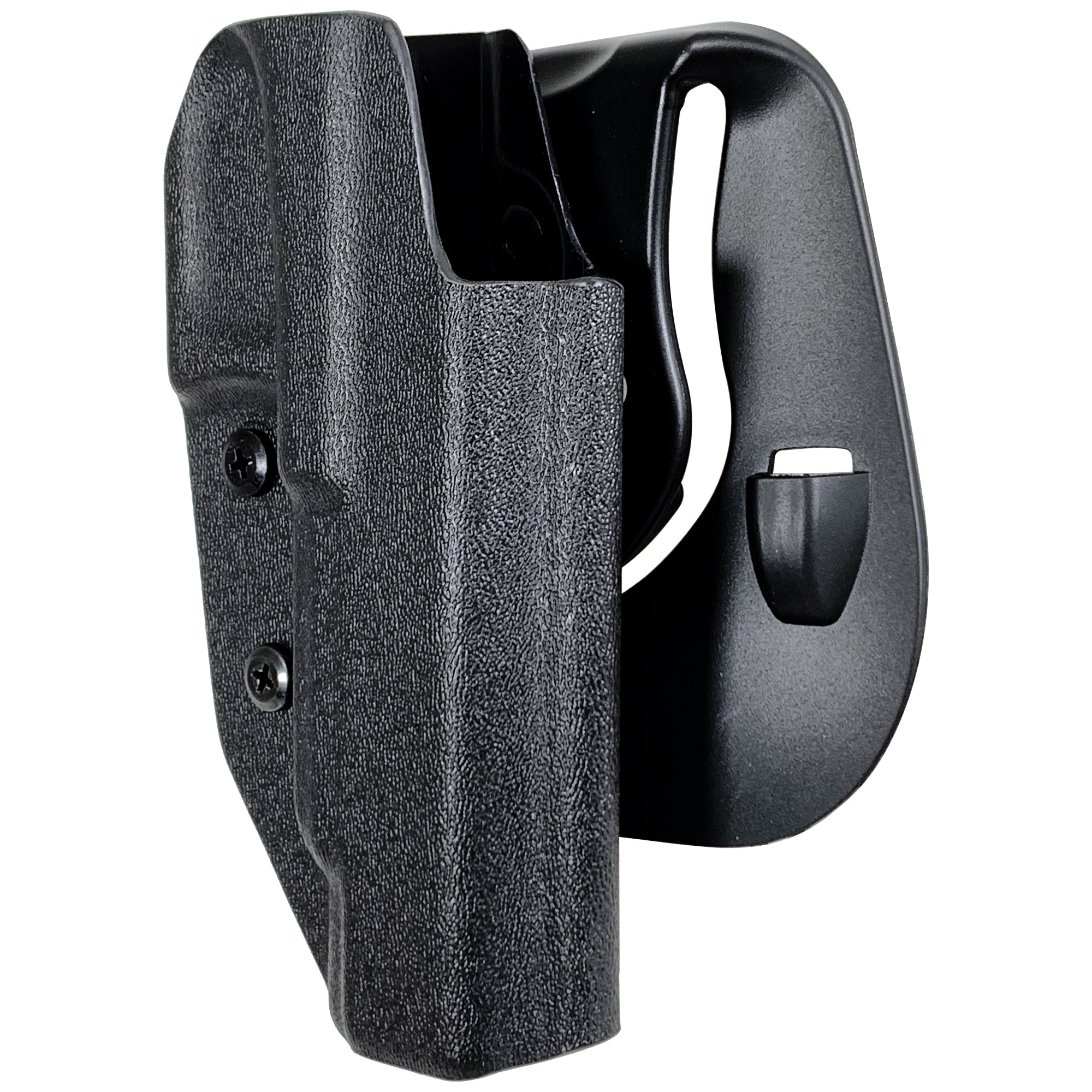 The cut and strap allow the use of most slide-mounted optics.
Adjust the angle of the holster by +30 or -30 degrees.
The Paddle Holster is compatible with belts up to 2'' wide.
The holster is tapered but open on the muzzle end to allow the use of a threaded barrel.
Tighten or loosen your weapon's draw by adjusting the two retention screws with a Phillips screw driver.
Designed, Manufactured & SHips from Sunrise, FL.
Pretty thin
Decent holster, but the kydex (or whatever the generic version is) is pretty thin. For the price, a thicker kydex could be used.
Solid, compact, great friggin value
I've been looking for a good kydex style OWB holster for my Canik Mete SFx since basically it came out. The issue was I needed a paddle style that didn't make my piece stick out like a side car, nor did I want a small flimsy one that would make the pistol flap or droop any time I took a step.
This was the exact dang holster I was looking for, and they weren't charging me extra boutique prices just because I wanted one with the optic cutout.
Simple Philips screwdriver to adjust the tension and you can even adjust the cant however you want too. Has stood up to me beating it up a little, and i was able to wear it all day without any discomfort (even with all the sitting and walking I was doing).
Starting to think I should pick up a few in the other colors just so I can match the occasion, you know?
Found out about this place from Reddit.com, and I'm super glad I got a quality product, unlike some of those cheap garbage products you can get off Amazon.
Great holster. Get one. You won't be disappointed.
Solidly built paddle holster at a great price
Just received mine (right handed, black) in the mail, and it's perfect and arrived super-fast.
Adjustable tension and cant which is nice. kydex is thick enough to take some abuse, but thin enough to not feel like a brick of plastic on your hip. The paddle has rounded and smoothed edges so you can tuck this in your waistband and not gouge your hip just trying to walk, and the size of the paddle keeps the weapon from drooping outward and looking sloppy.
Finally, there's room for taller front sight post (along with the optics cutout) if you choose to do that kinda thing. I personally like the fact that the cutout is deep enough for me to feel the loaded chamber indicator for safety purposes.
Really happy I bought from here rather than one of those no-name janky stores on Amazon. Great product!!!
Canik METE SFx left hand paddle holster
Like the holster, it's a good value, however it was too short to be able to fully insert the firearm into the holster and have it "click" into the trigger guard retention. Would have to push the firearm in so hard that the slide would be pushed back and out of battery. Adjusting the tension screws had no effect. Upon examination, saw that the kydex at the end of the holster was curved inward, preventing the slide from being inserted far enough into the holster. Took a dremel tool with a sanding wheel and carefully removed the curved areas. Now the firearm will fully insert into the holster and "click" into the trigger guard retention. The muzzle end of the slide now extends approximately 1/8" outside the bottom of the holster. The form you're using for this firearm may not be the exact dimensions of the actual firearm. Thanks
Left hand draw-Canik Mete SFX holster
Came faster than expected. Great retention on gun, great fit on waist, and adjustable cant. Would recommend.
Package Contents
1X OWB Paddle Belt Attachment - 1X Holster w/ Hardware
MADE FOR YOUR FIREARM
Precision crafted with CNC machined molds tailored specifically for your firearm - No compromise on fit, no universal designs, just perfectly made for your firearm.
Model shown: Sig Sauer P320 X5 Legion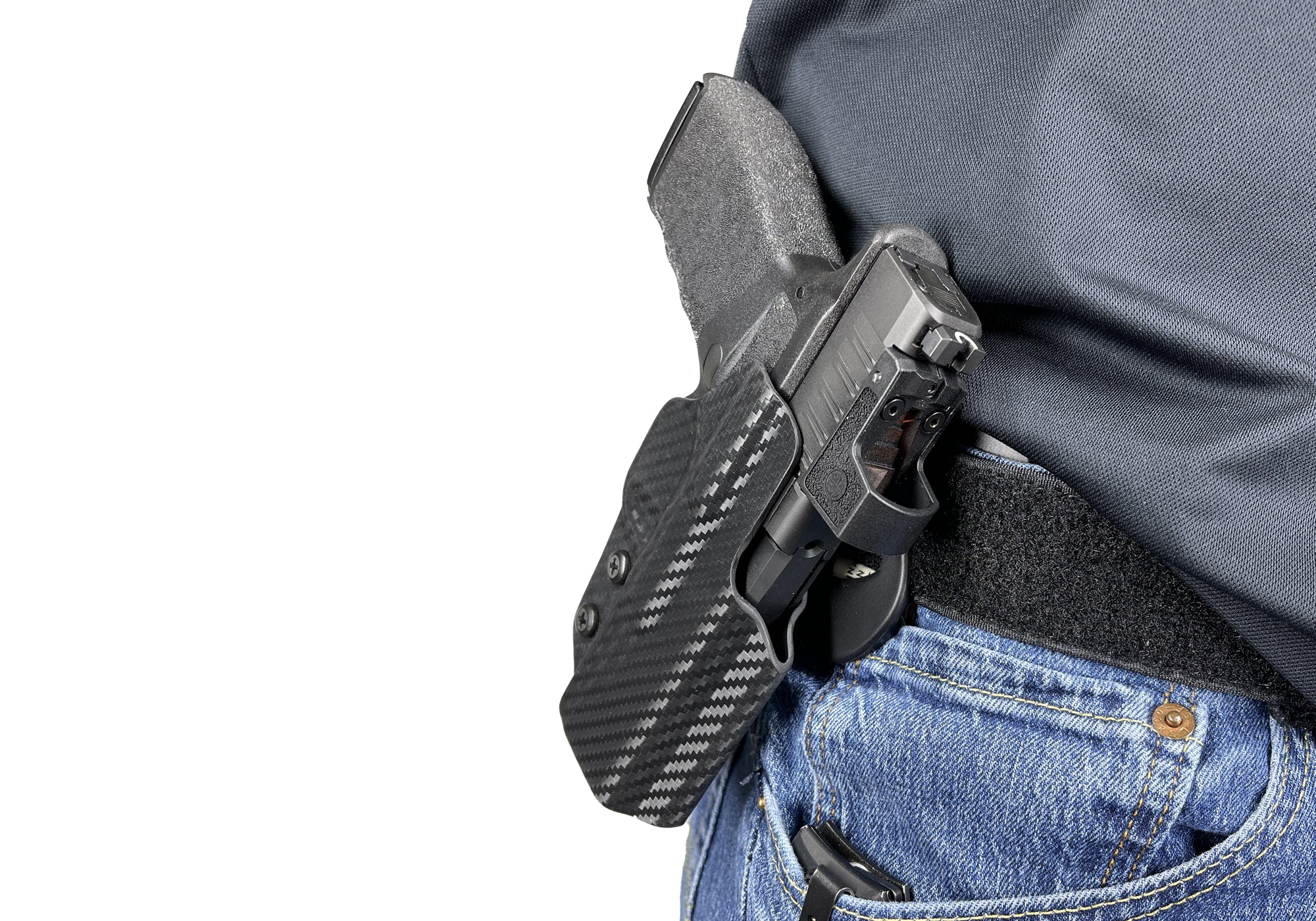 OPTICS READY
The competition cut allows the use of any slide-mounted optics from RMRs to SROs.
Model shown: Springfield Armory Hellcat Pro
Adjustable 'CANT'
Adjust the angle of your firearm by loosening the rear Phillip screws and rotating the Paddle attachment.
Comfortable for all day carry.
Compatible with belts ranging from 1.5'' to 2'' wide, the OWB Paddle Holster boasts adjustable retention and angle.
Model shown: Springfield Armory Hellcat Pro