Canik SFx Rival-S Pro Heavy Duty Competition Holster
SKU: HCD1-USPSABS-RIVAL-S-BKRH
Introducing the Pro Heavy Duty Competition Holster, the ultimate solution for competitive shooters who demand the very best in performance, durability, and precision. Crafted with an anodized aluminum belt attachment that has a built-in 15mm spacer, this holster is engineered to hold your firearm at a perfect 90-degree angle, ensuring optimal draw speed and accuracy.
The Pro Heavy Duty Competition Holster is designed to work flawlessly with 1.5'' belts and features convenient thumb screws that allow you to adjust the retention level without tools. The holster also comes with screws that allow you to adjust the angle and ride height while remaining fully compliant with IPSC and USPSA holster regulations. With this holster, you can fine-tune every aspect of your draw to suit your unique needs and preferences, giving you an unbeatable edge over the competition.
At the heart of the Pro Heavy Duty Competition Holster is a thermoformed 0.08'' Kydex shell that is custom-molded to fit your firearm like a glove. This ultra-durable material is renowned for its toughness, impact resistance, and heat resistance, ensuring that your holster will withstand even the toughest conditions and last for years to come.
If you're serious about your shooting performance and want a holster that can keep up with your high standards, look no further than the Pro Heavy Duty Competition Holster. With its advanced features, unparalleled precision, and exceptional durability, it's the ultimate choice for competitive shooters who refuse to compromise on quality.
Compatible Model(s): Canik SFx Rival-S 5'' barrel
Canik SFx Rival-S Pro Heavy Duty Competition Holster
Sale price

$118.99
Regular price
Choose options
PRO HEAVY DUTY COMPETITION HOLSTER FEATURES:
Designed to work with 1.5'' Competition Belts.
The low cut allows the use of any style of slide-mounted optic.
The included thumb screws allows you to tighten or loosen the firearm's retention.
The tapered open-end allows the use of threaded barrels.
Designed, Manufactured & Ships from Sunrise, FL.
Canik SFx Rival-S Pro Heavy Duty Competition Holster
Everything works great but...
Everything functions fine and the desert hex tan design looks great BUT the design is starting to fall apart at bent sections that look like creases even though I have yet to use it. None of my other holsters from other companies have this issue. I have a feeling it's going to fall apart even more once I start using it at competitions.
Solid holster. Love the aluminum hanger and thumb screws. Good quality!
One nice holster!
Hard to find a holster for a Canik SFx Rival. The one that came with it was difficult to draw from. This holster fits nicely away from the body but will pass Production and CO divisions. Great draw. Appears very well built. After shooting a Steel Challenge a few days after receiving the holster I discovered it didn't have the thumb screws but Phillips heads instead. Sent an enquiry on Sun and they responded the same day and they shipped out the thumb screw kit Mon morning. Can't get any better service than that!
Package Contents
1X Belt Attachment - 1X Holster w/ Hardware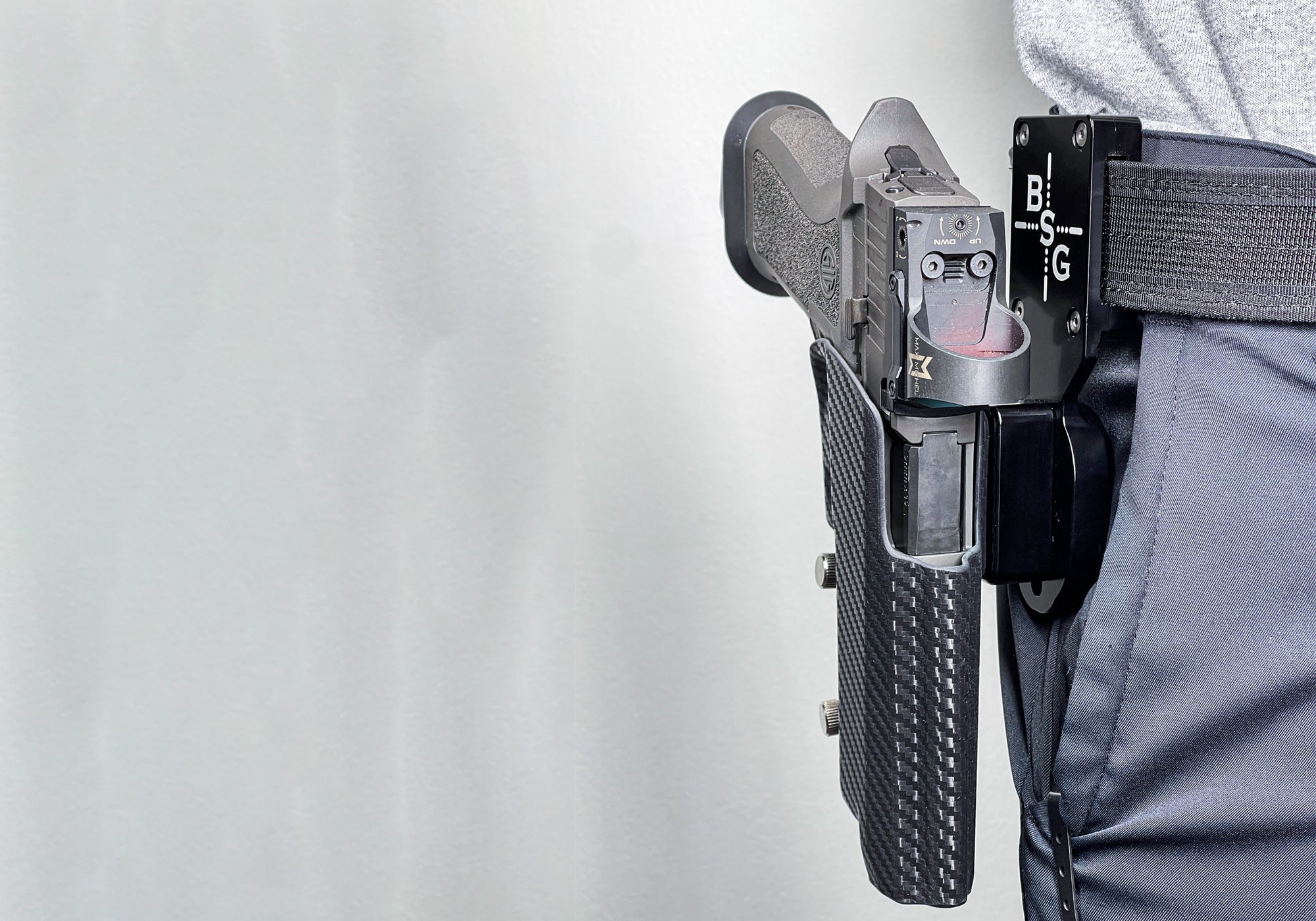 BORN TO COMPETE
The aluminum belt attachment has been engineered to excel in ensuring that your firearm remains securely positioned at a consistent 90-degree angle. This design feature not only enhances the overall stability of the firearm but also contributes to keeping the muzzle of the firearm away from your leg.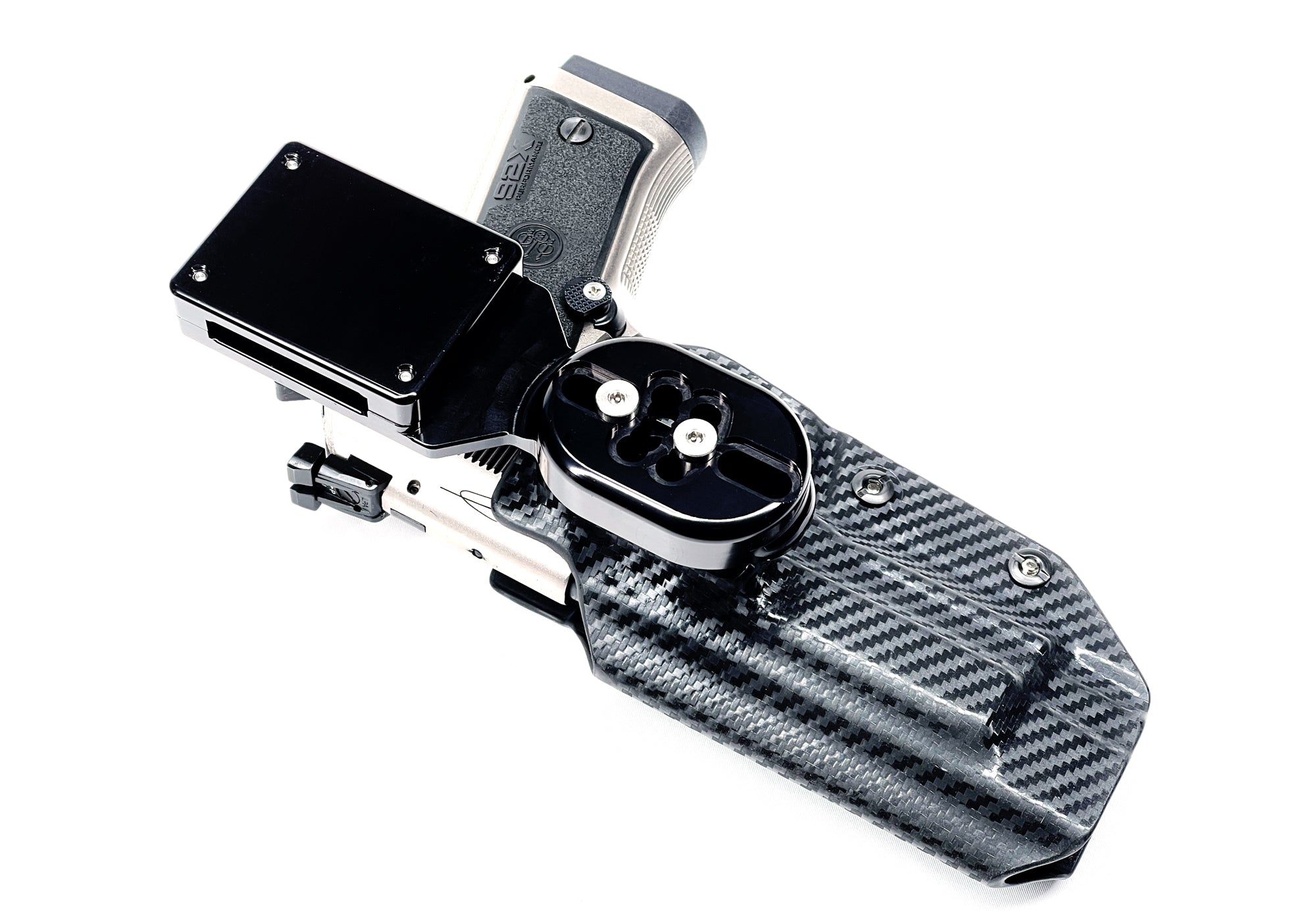 Craftsmanship Driven Competition Holster
Made to fit your firearm like a glove with adjustable retention thumb screws, 'cant', and ride height. Elevate your shooting game now.
Model shown: Beretta 92X Performance
Anodized Aluminum Belt Attachment
Aside from its good looks, the anodized finish increases corrosion resistance and improves heat dissipation for those long match days under the sun.
OPTICS READY
The competition cut allows the use of any slide-mounted optics from RMRs to SROs.
Model shown: Sig Sauer P320 X5 Legion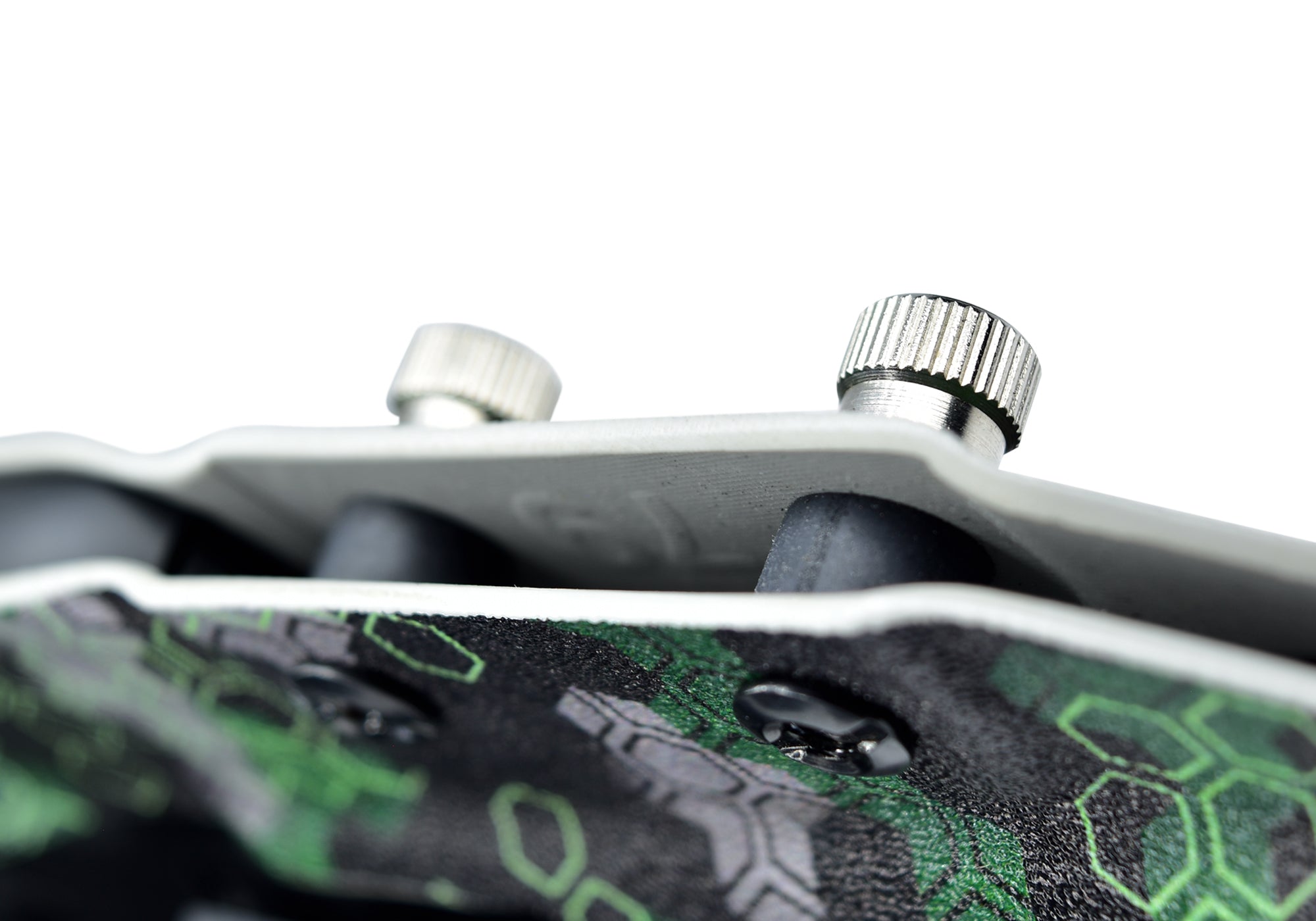 Tuneable Retention
Increase or decrease the level of retention on the go with the included thumb screws.
Designed with Competitive Shooters in Mind
Engineered to Conform with IPSC and USPSA Holster Regulations, the Pro Heavy Duty Competition Holster Delivers Rule-Compliant Performance.
Model shown: CZ Tactical Sport 2 Racing Green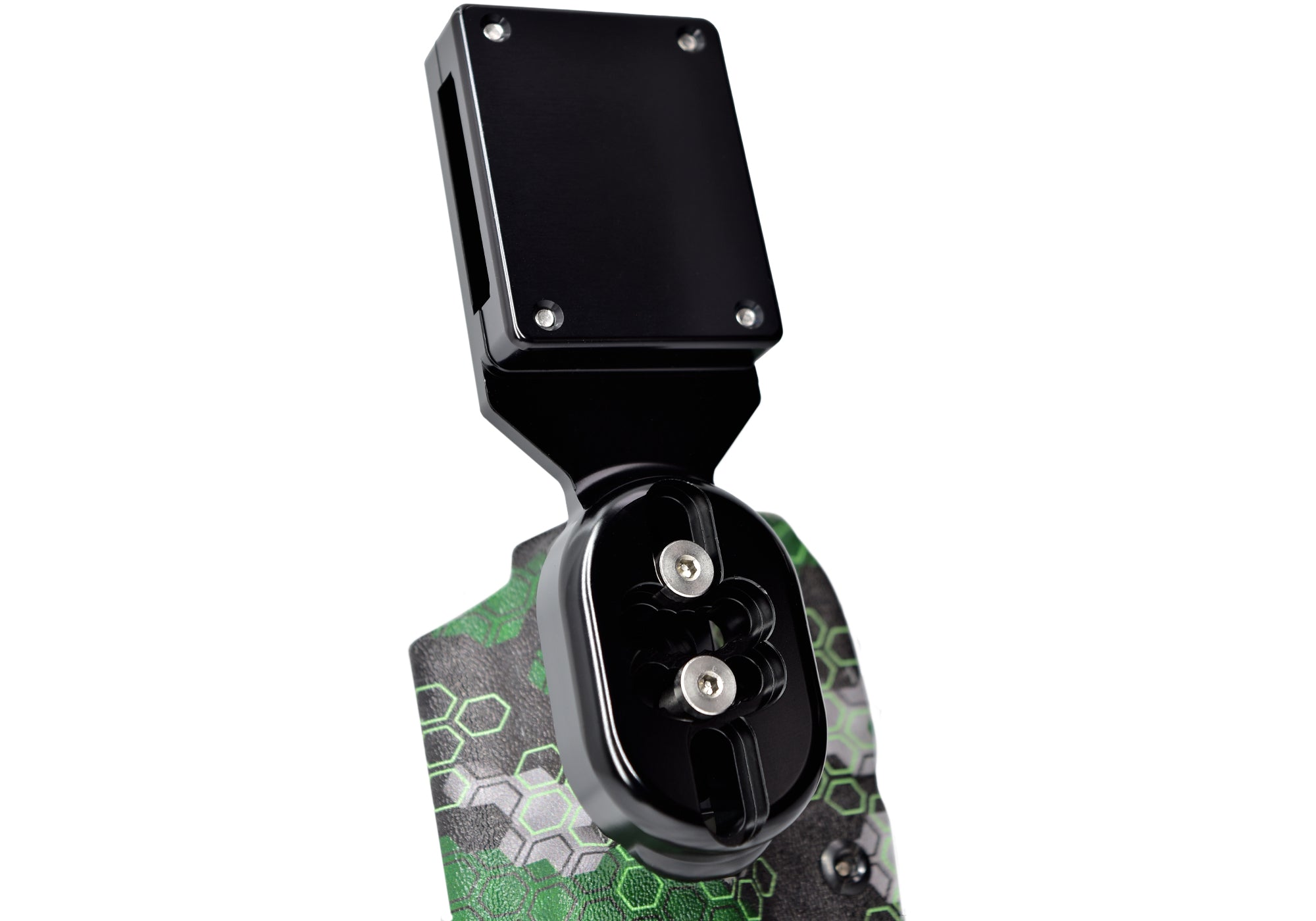 ADAPTS TO YOUR STYLE
Customize the height and angle to match your favored carrying position.