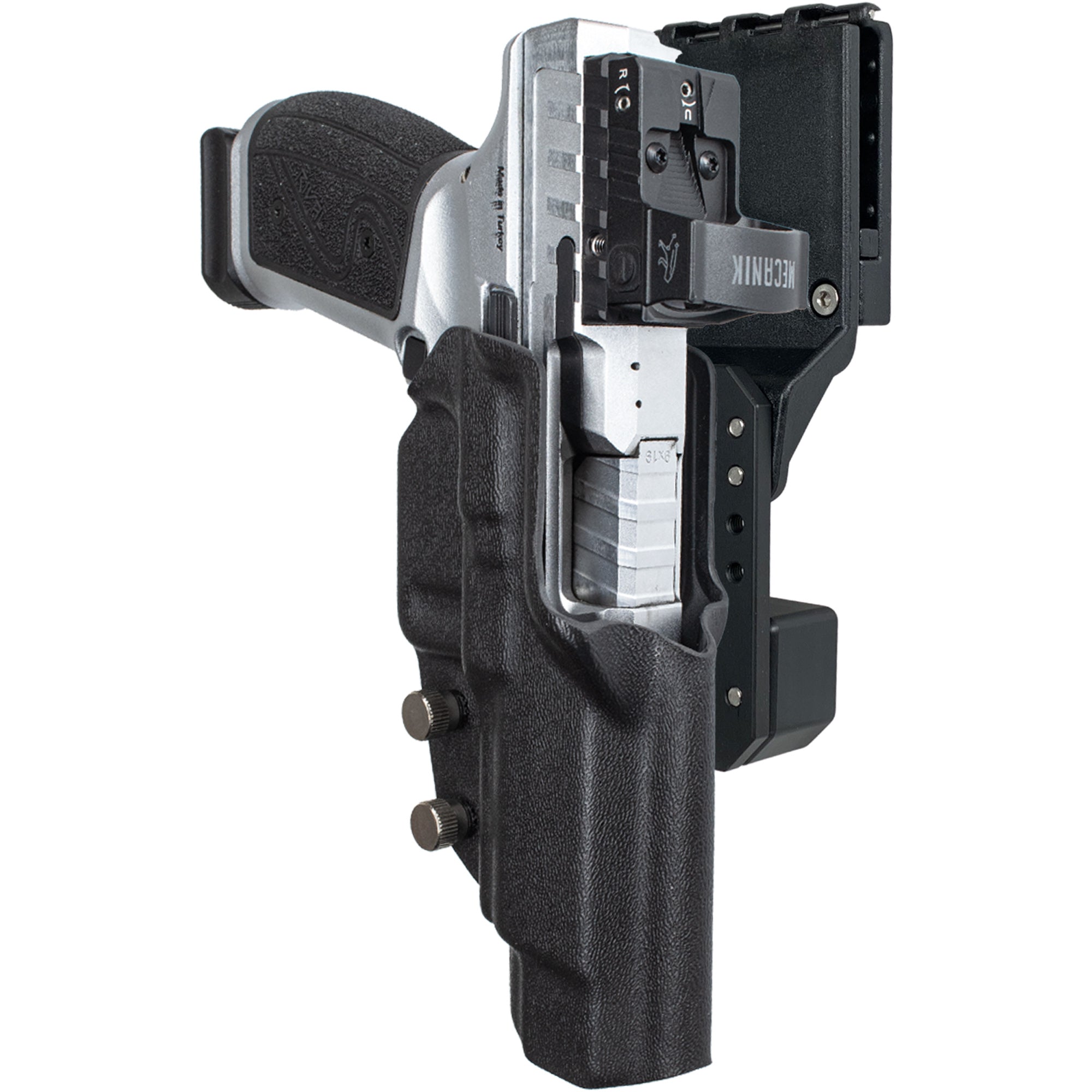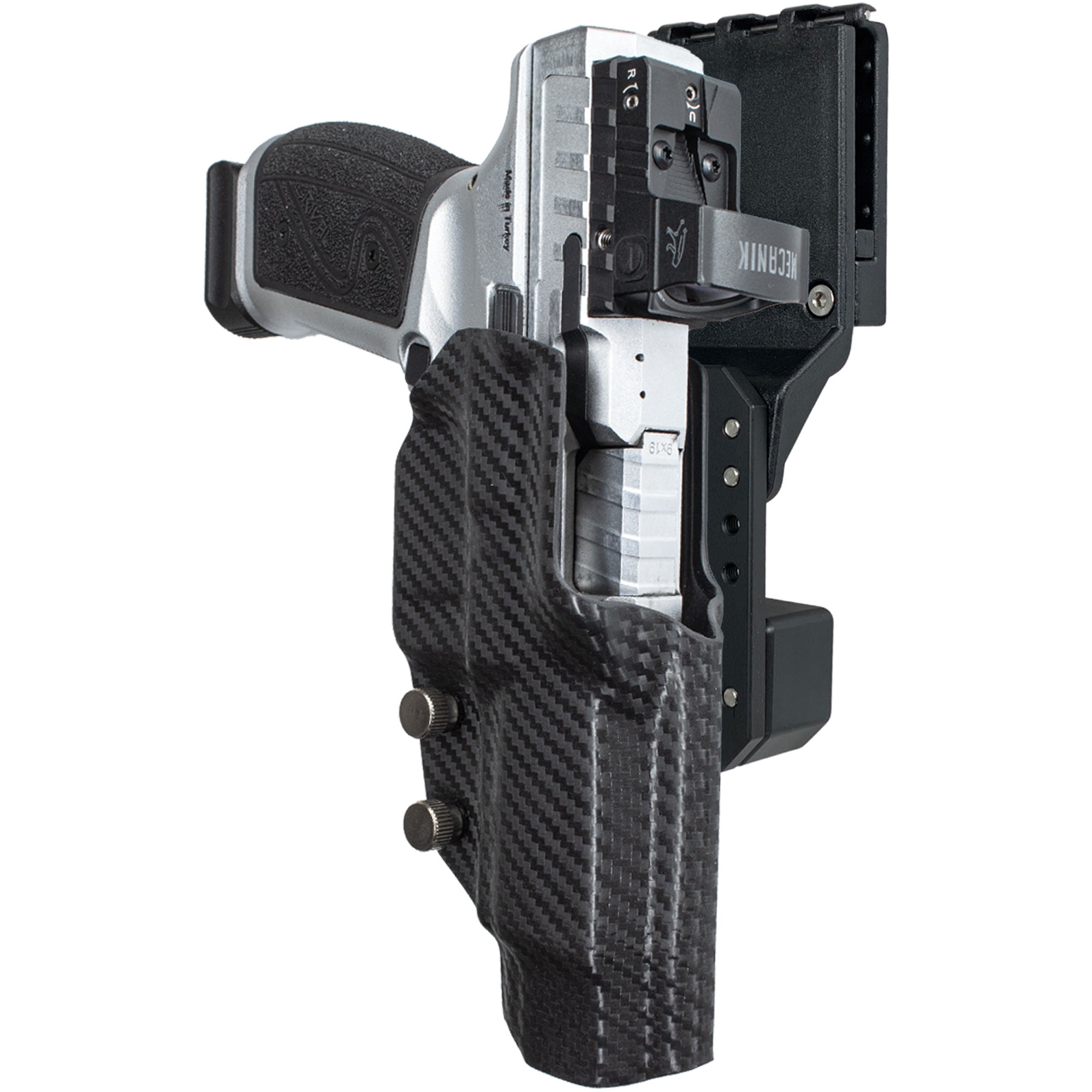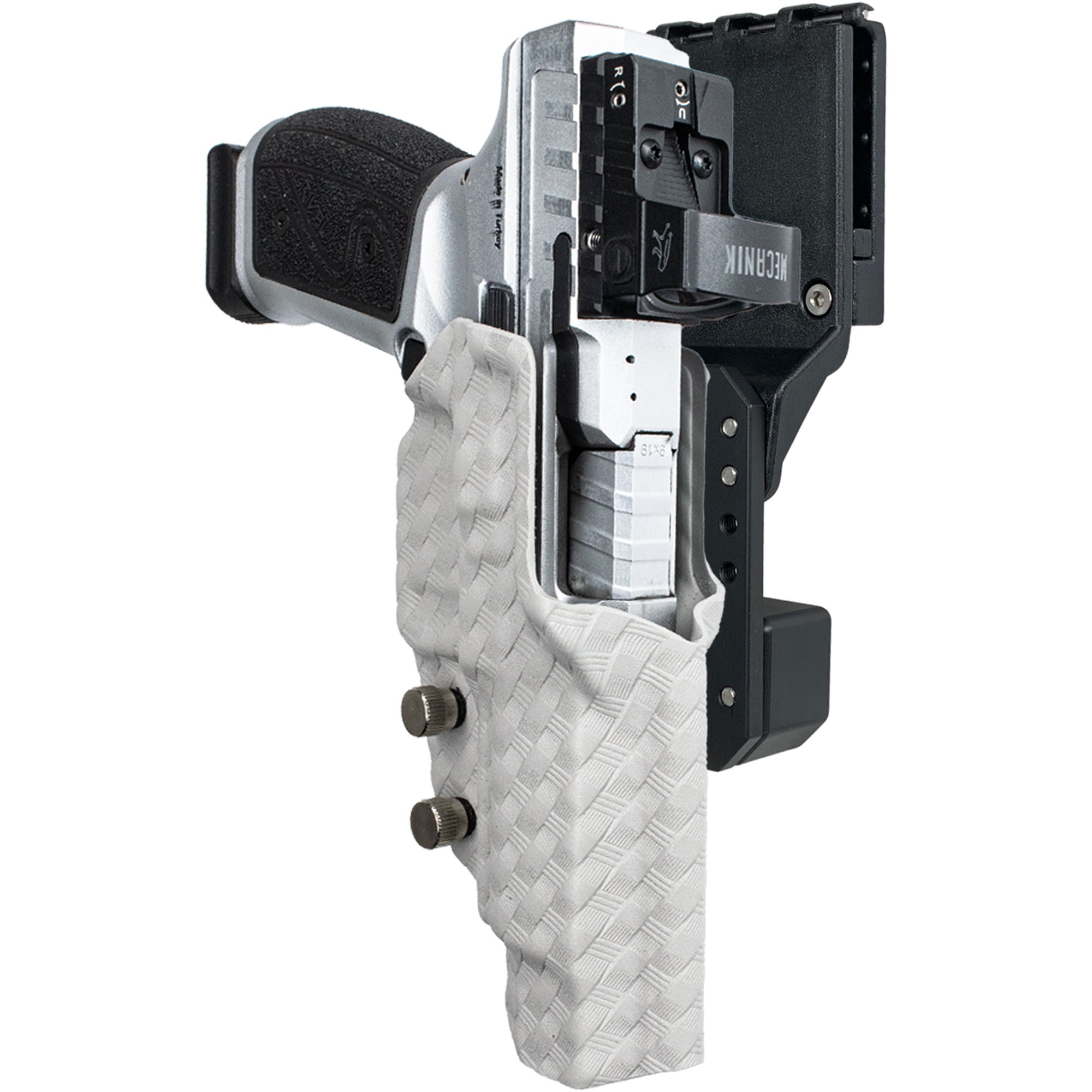 Canik SFx Rival-S Pro Competition Holster
SKU: HC04-USPSA-RIVAL-S-BKRH
SAME/NEXT-DAY SHIPPING
(Orders placed before 2:00 PM EST)
Are you looking for the ultimate holster to elevate your sport shooting experience? Look no further than the Pro Competition Holster! This outside-the-waistband drop-and-offset holster is designed to meet the demands of serious competitors who demand the best in comfort, versatility, and adjustability.
With its customizable angle and height, the Pro Competition Holster can be tailored to your preferences, ensuring a perfect fit every time. Plus, the holster features an aluminum thigh spacer that helps ensure your firearm is at a 90-degree angle, making it easy to draw quickly and accurately.
The Pro Competition Holster offers a secure fit that stays in place even during the most intense shooting sessions. The belt attachment can be used with 1.5'' to 1.75'' belts, ensuring a comfortable and stable fit that allows you to focus on your shooting without any distractions. And with its approval in 3Gun, IPSC, and USPSA competitions, you can trust that the Pro Competition Holster is the real deal, providing the performance and reliability that champions demand.
So why settle for anything less than the best? Order the Pro Competition Holster today and experience the ultimate in sport shooting excellence. Whether you're training for your next competition or want to elevate your shooting game, the Pro Competition Holster is perfect.
Compatible Model(s): Canik SFx Rival-S 5'' barrel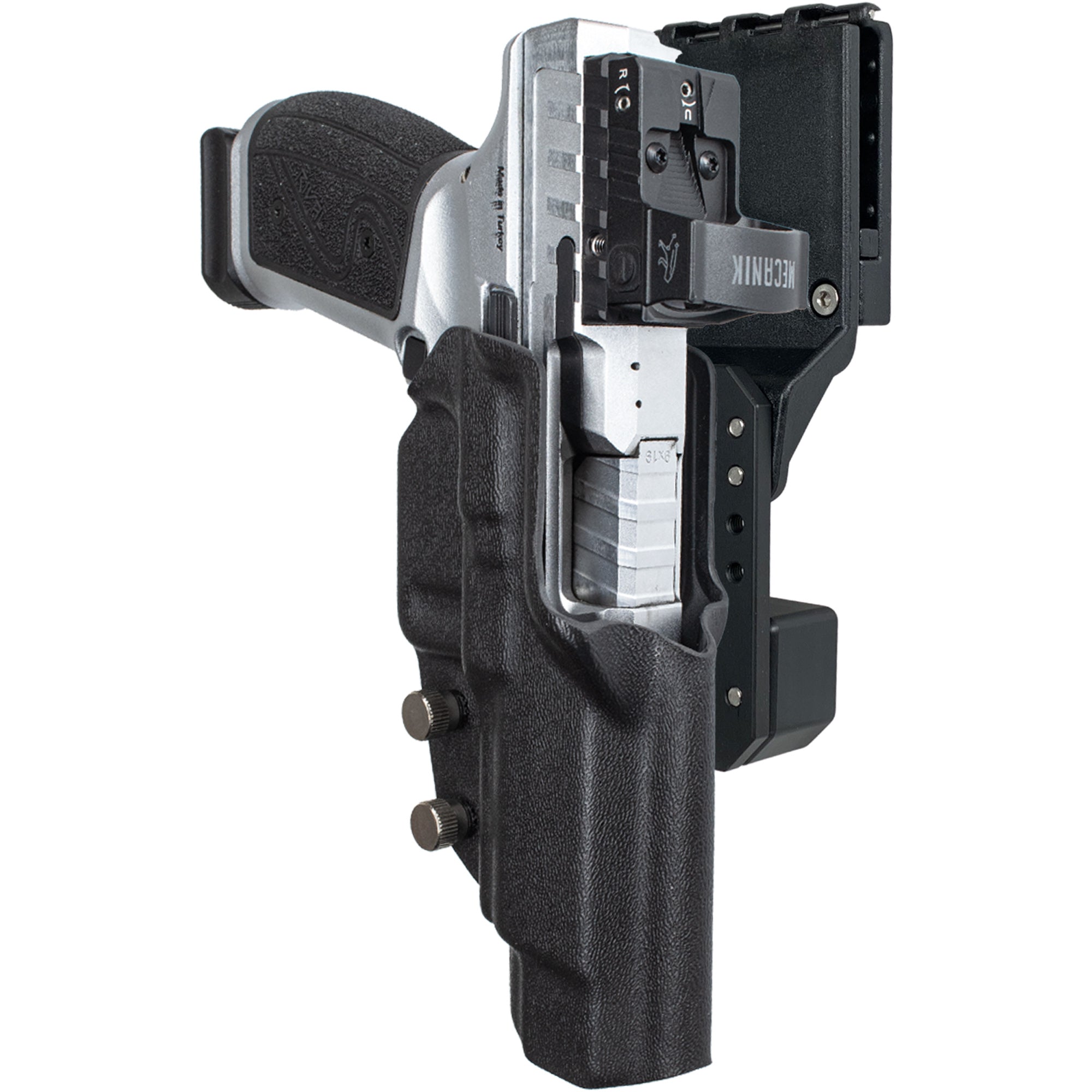 Canik SFx Rival-S Pro Competition Holster
Sale price

$94.99
Regular price
Choose options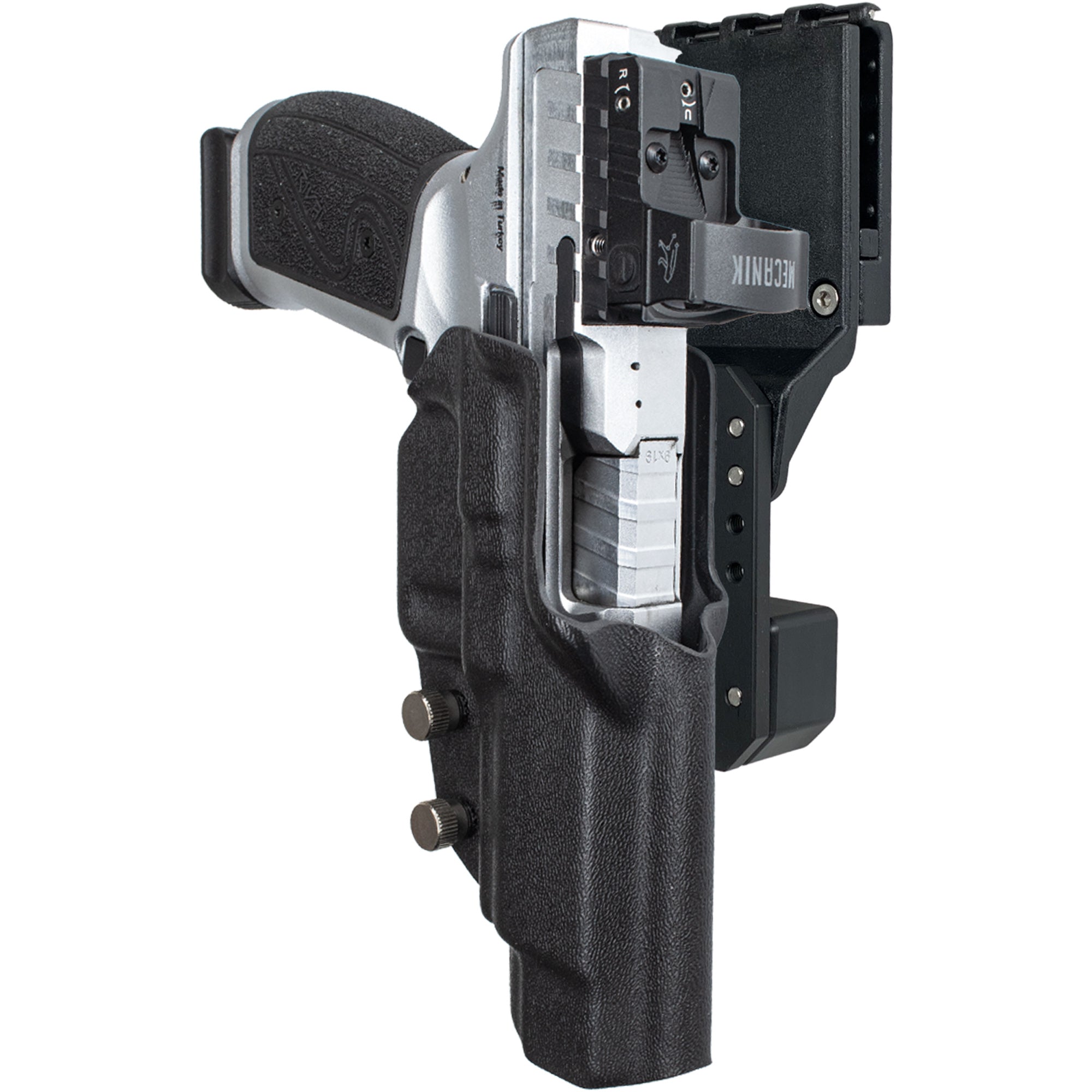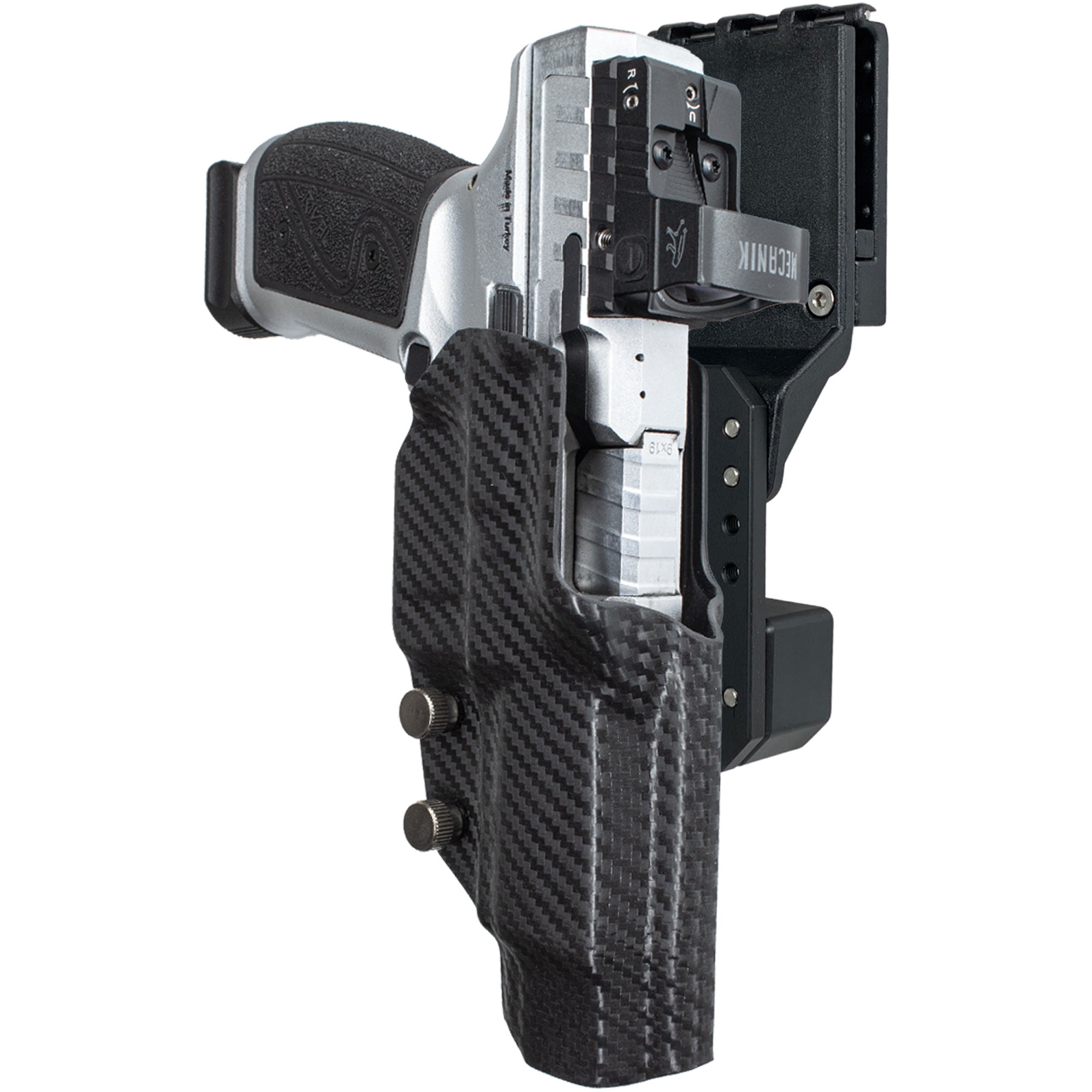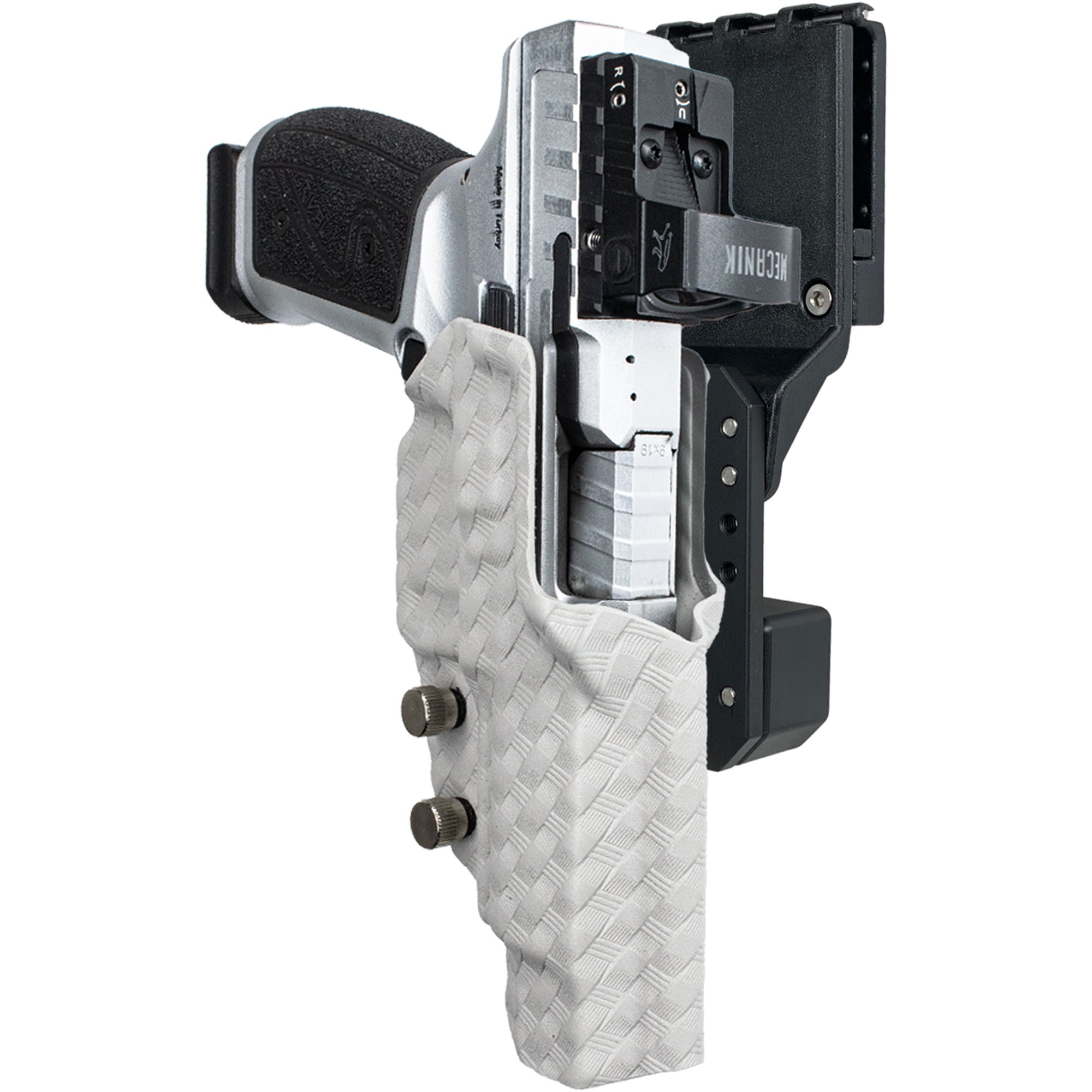 Designed, Manufactured & Ships from Sunrise, FL.
Junk
Took this to my second competition today only one teeny tiny little screw even a holding the top of the holster kept trying to tighten it but you can't see in there cuz the screw doesn't back out all the way as whether it's a x screw Philips head screw who knows kept trying to tighten it as I said second competition five draws and reinsertions that's it The screw finally popped and up into my gun luckily the tension was tight and I was able to save it from hitting the ground and probably losing $100 in fees and ammunition or more. Wait till I get a hold of these guys on Monday there better be a great fix or able to take this piece of junk back.
Canik SFx Rival-S Pro Competition Holster
Good enough. still good value for holster hanger included
Not exactly built for the rival-S seemed to be repurposed Canik Rival Polymer molds. The rival-S is bigger by a few millimeters top of slide and bottom of rail. I needed to file off material inside of the holster in order for it to fit. works well enough now
Package Contents
1X Belt Attachment - 1X Holster w/ Hardware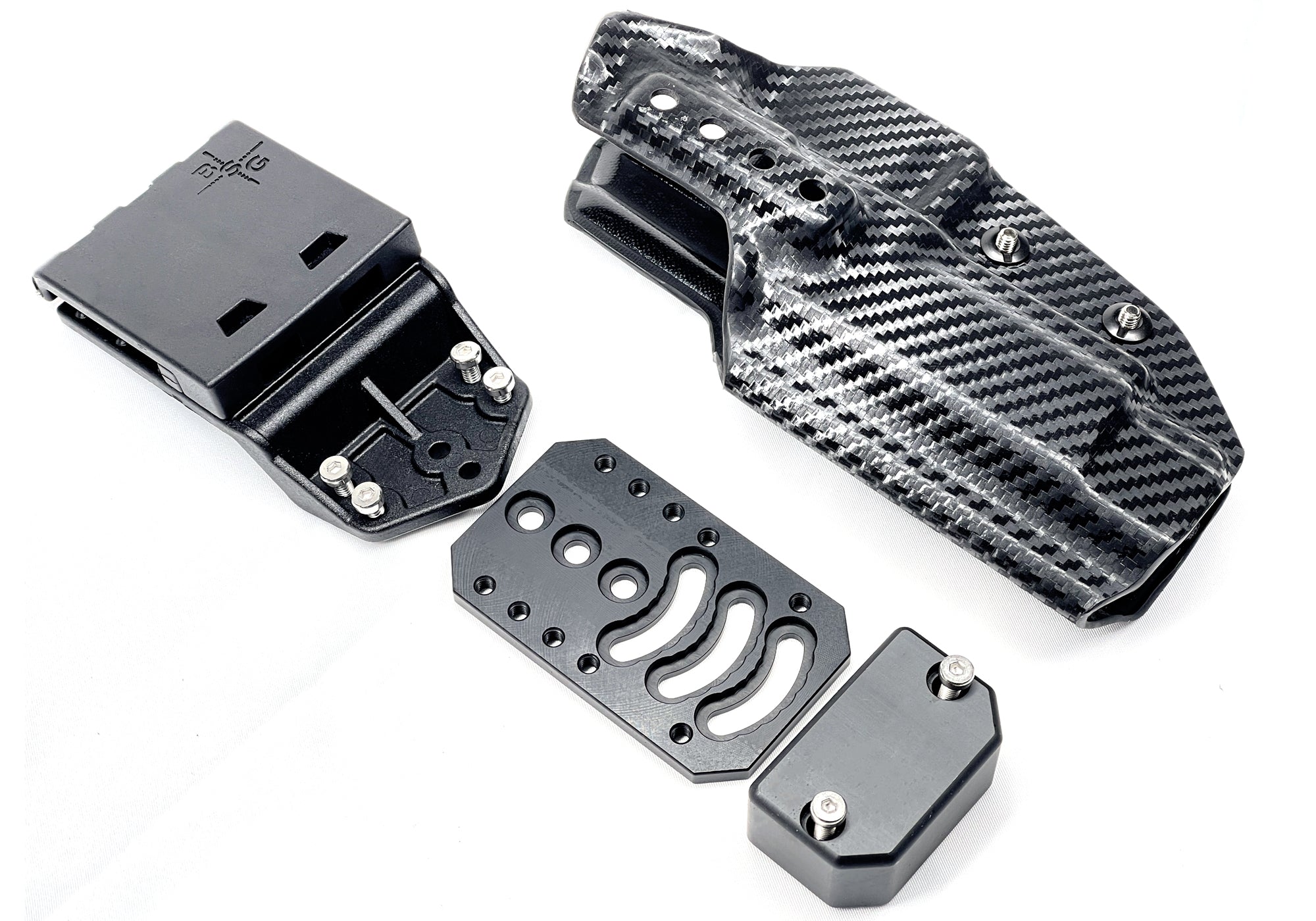 Precision Crafted Holster
Made to fit your firearm like a glove with adjustable retention thumb screws, 'cant', and ride height. Elevate your shooting game now.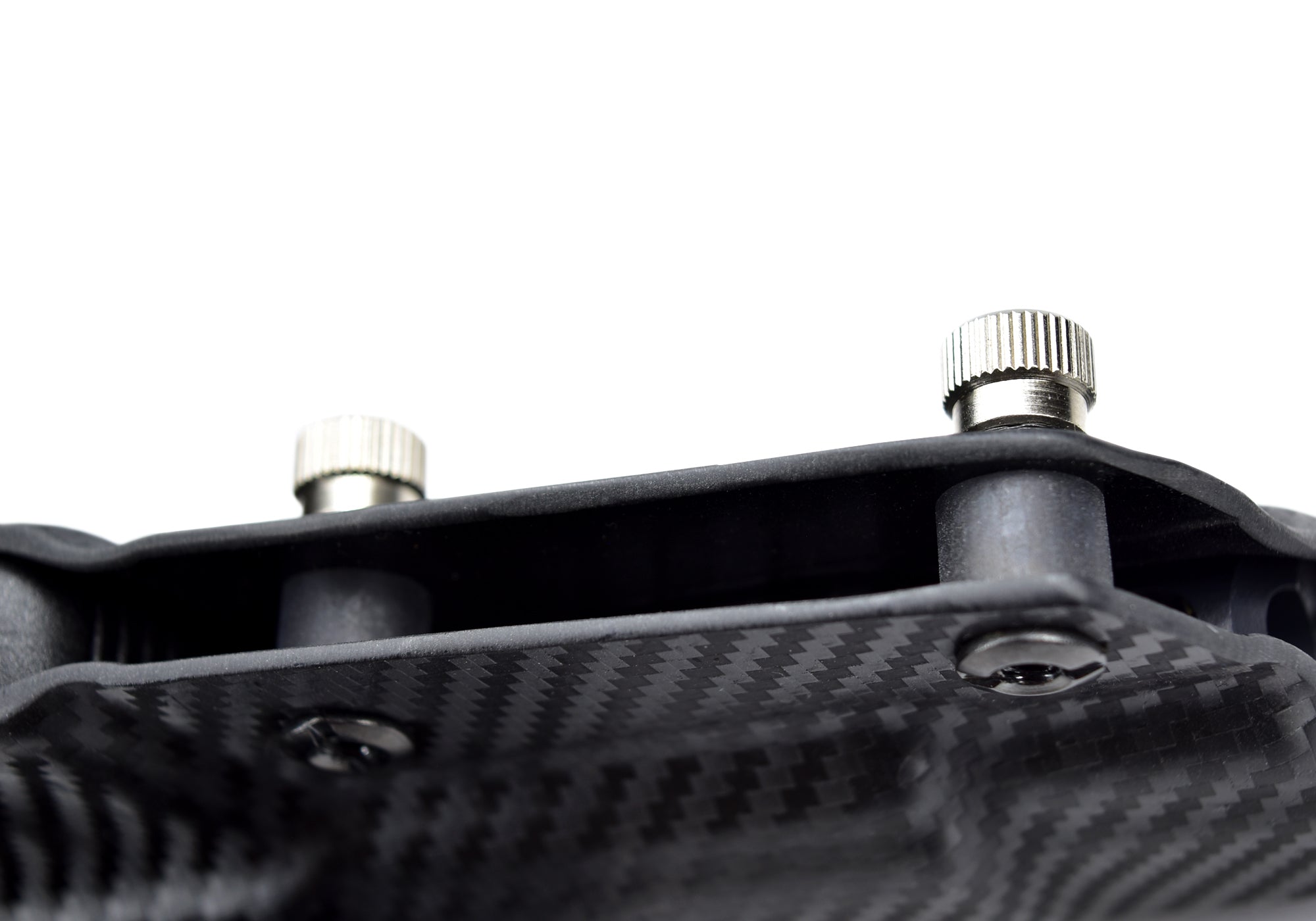 ADJUSTABLE RETENTION SCREWS
Adjust the firearm's retention level easily using the provided thumb screws while on the move.
COMPETITION READY
The competition cut allows the use of any slide-mounted optics from RMRs to SROs. The belt attachment is designed to work with 1.5'' to 1.75'' competition belts.
Model shown: Glock 17 Gen 4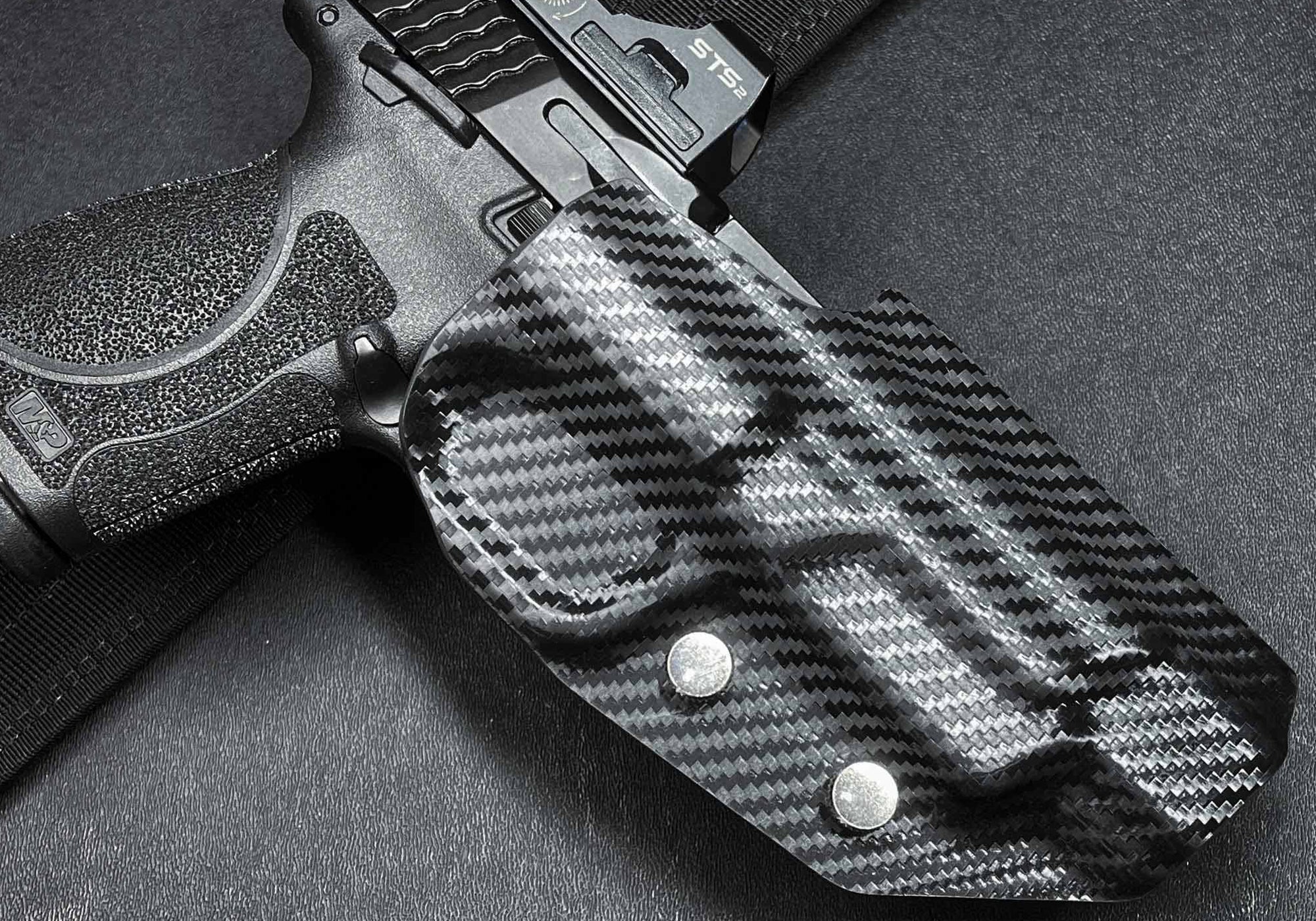 Designed with Competitive Shooters in Mind
Engineered to Conform with IPSC and USPSA Holster Regulations, the Pro Competition Holster Delivers Rule-Compliant Performance.
Model shown: Smith & Wesson M&P9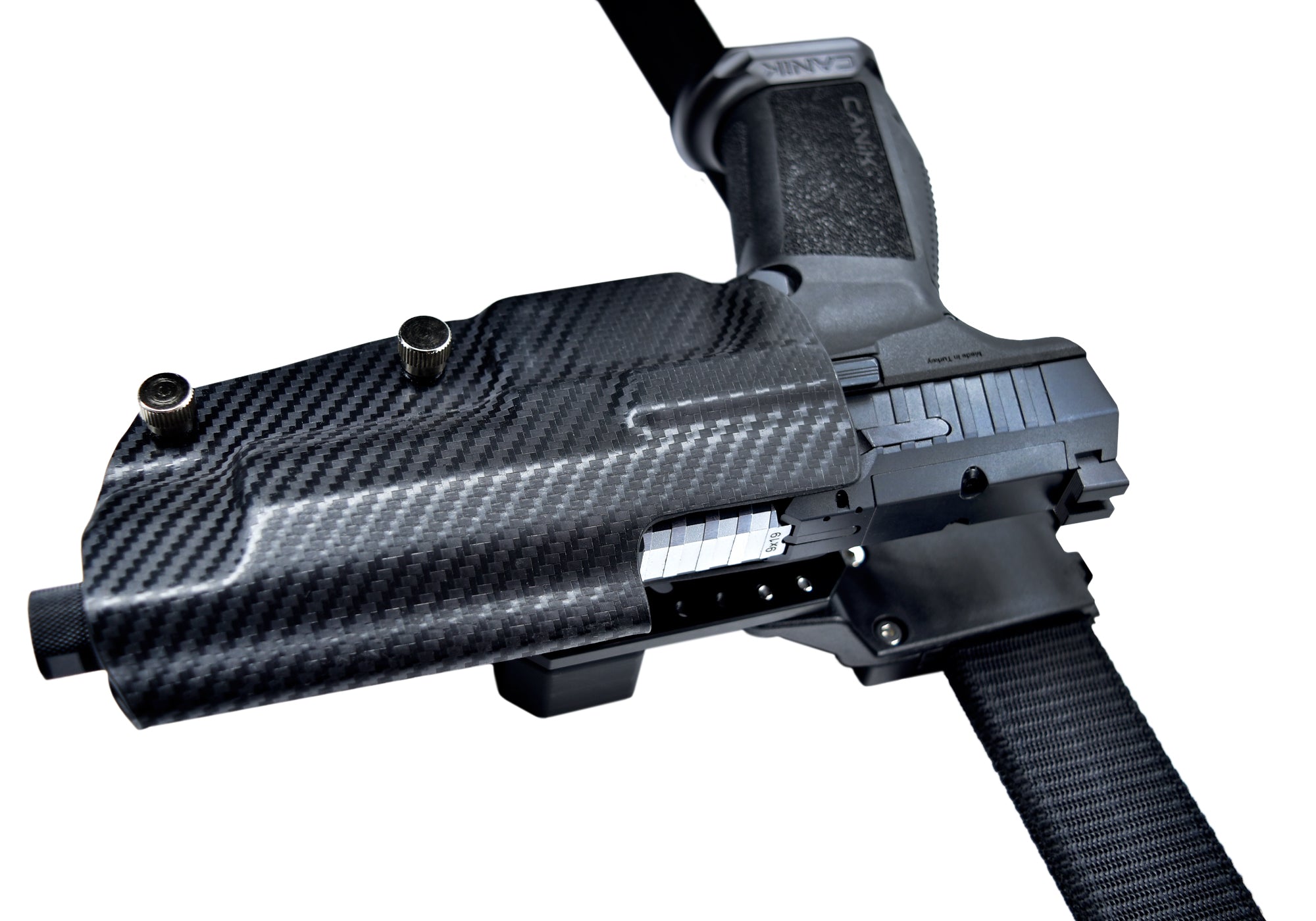 TAPERED/OPEN MUZZLE
The holster is tapered on the muzzle end to properly secure your firearm but it's open enough to allow the use of a threaded barrel.