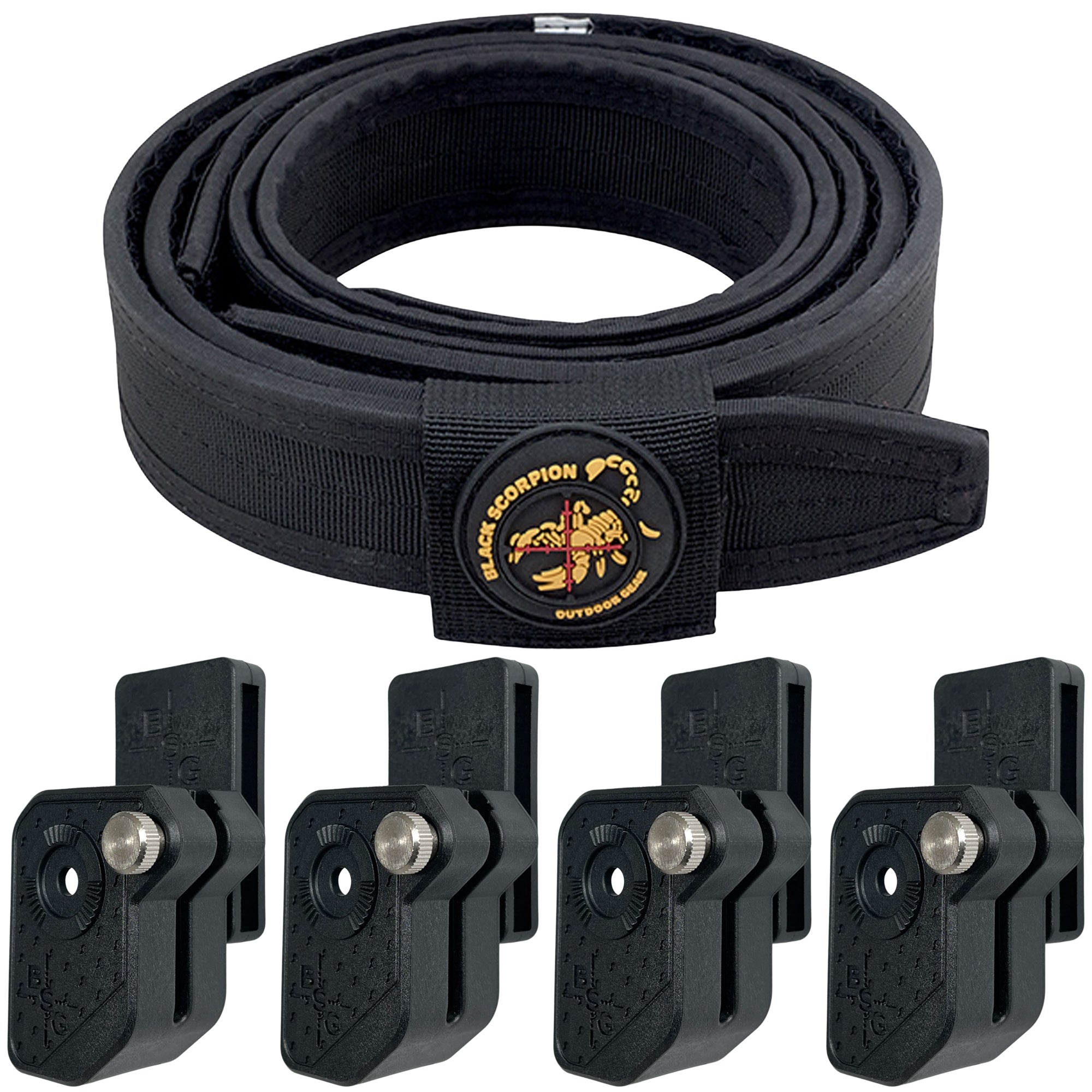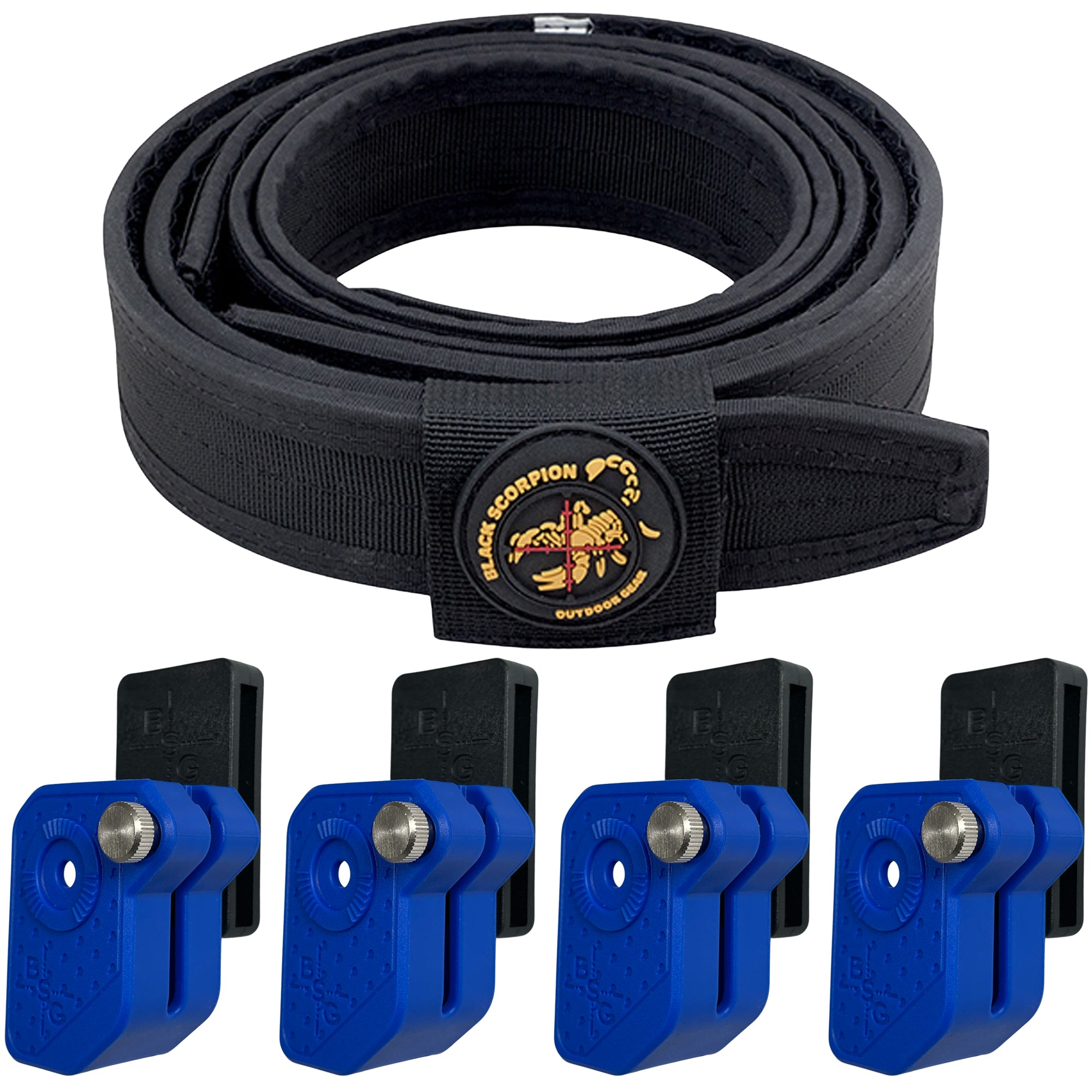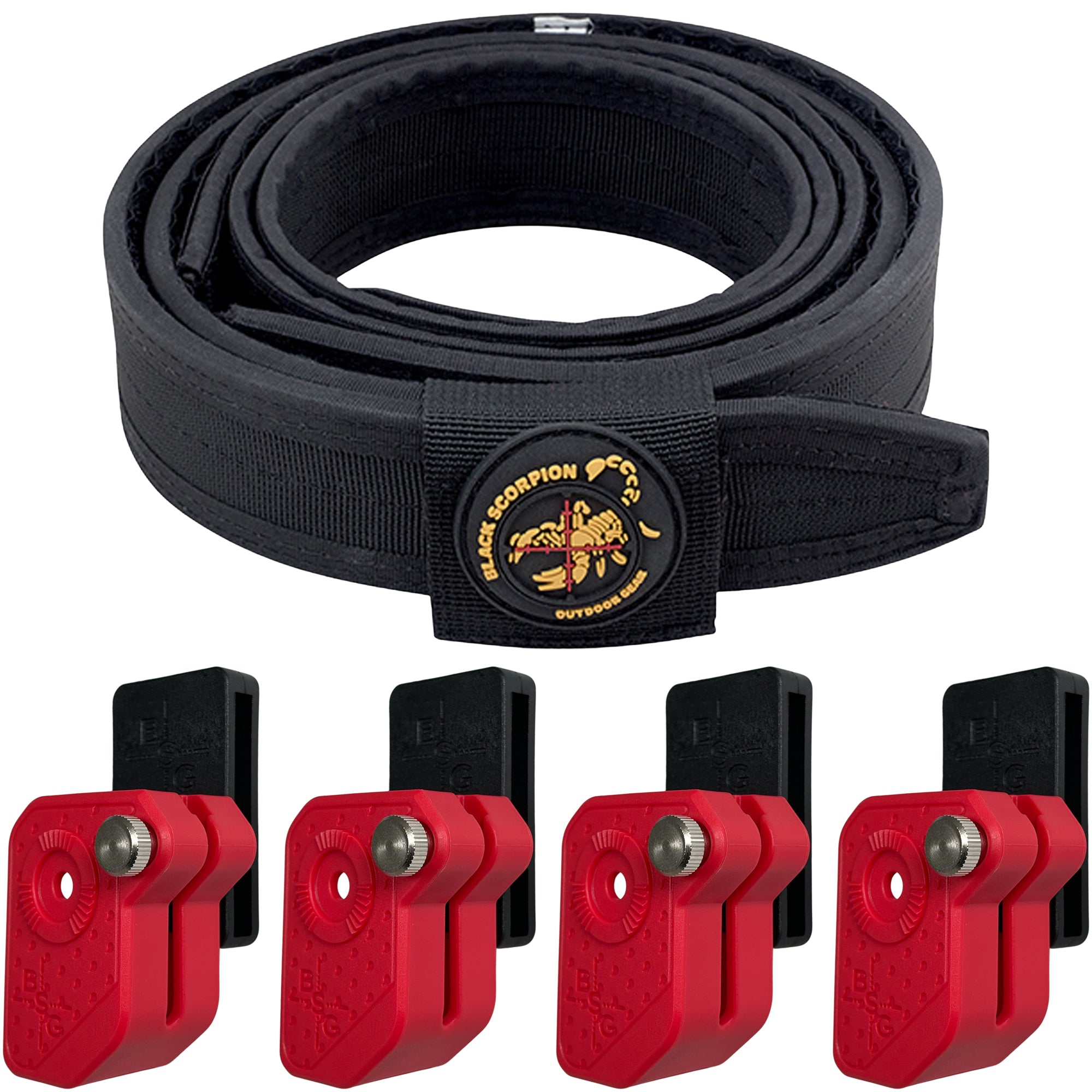 Competition Rig - 1 Pro HD Belt, 4 Ambidextrous Double Stack Mag Pouches
SKU: CO22-BTSBK-MPGMBK
---
SAME/NEXT DAY SHIPPING
Includes:
1x Pro HD Competition Belt
4x Ambidextrous Double Stack Mag Pouches
Designed specifically for competitive shooting, this ambidextrous double stack magazine pouch features a thumb screw and spring system that allows the user to adjust the retention level of the magazine, and a 360-degree angle adjustment. Fits most double-stack 9mm, .40 S&W magazines.
Line of duty discount: We proudly support our Military, Law Enforcement, and First Responders. Click HERE to obtain your 10% off discount code.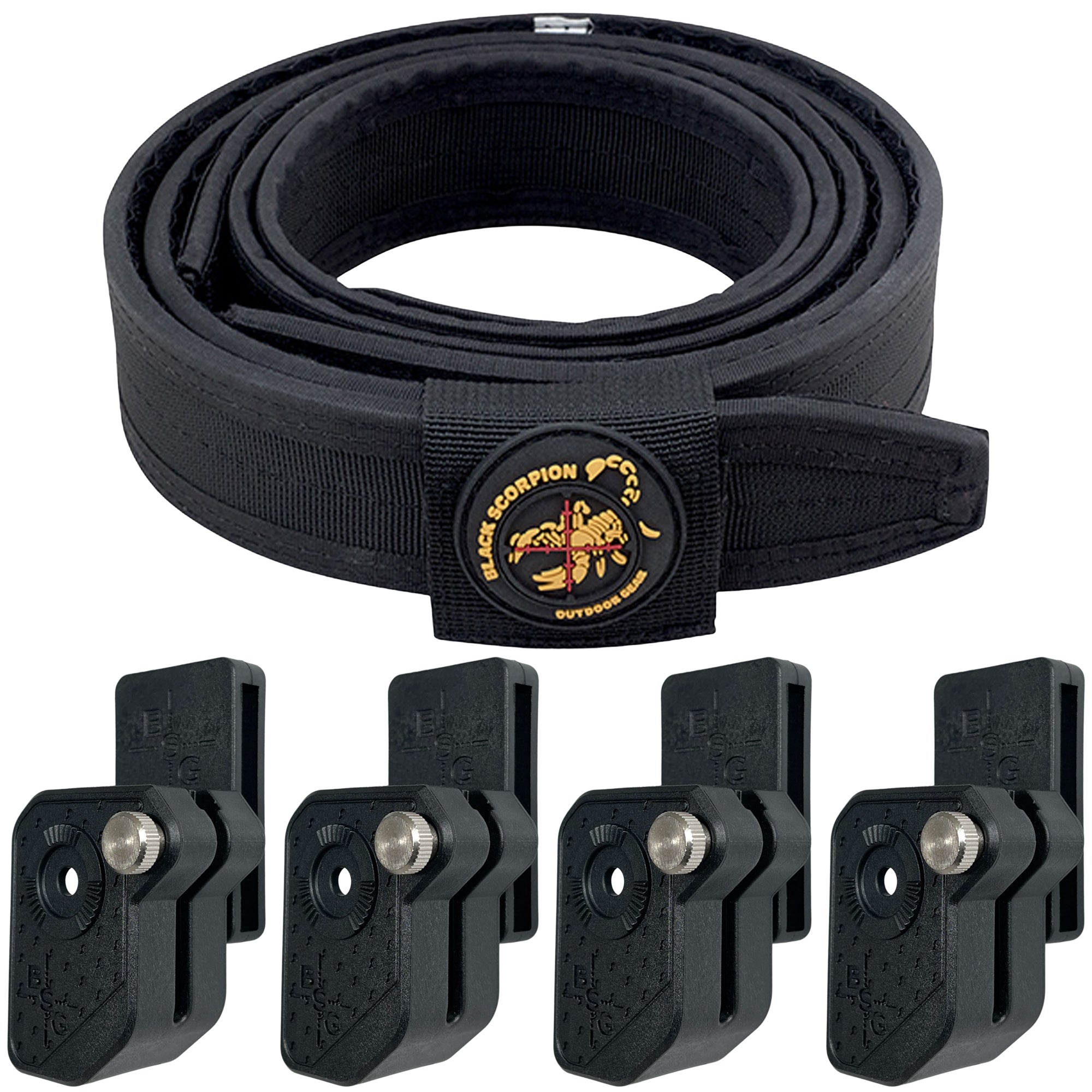 Competition Rig - 1 Pro HD Belt, 4 Ambidextrous Double Stack Mag Pouches
Sale price

$126.99
Regular price
Choose options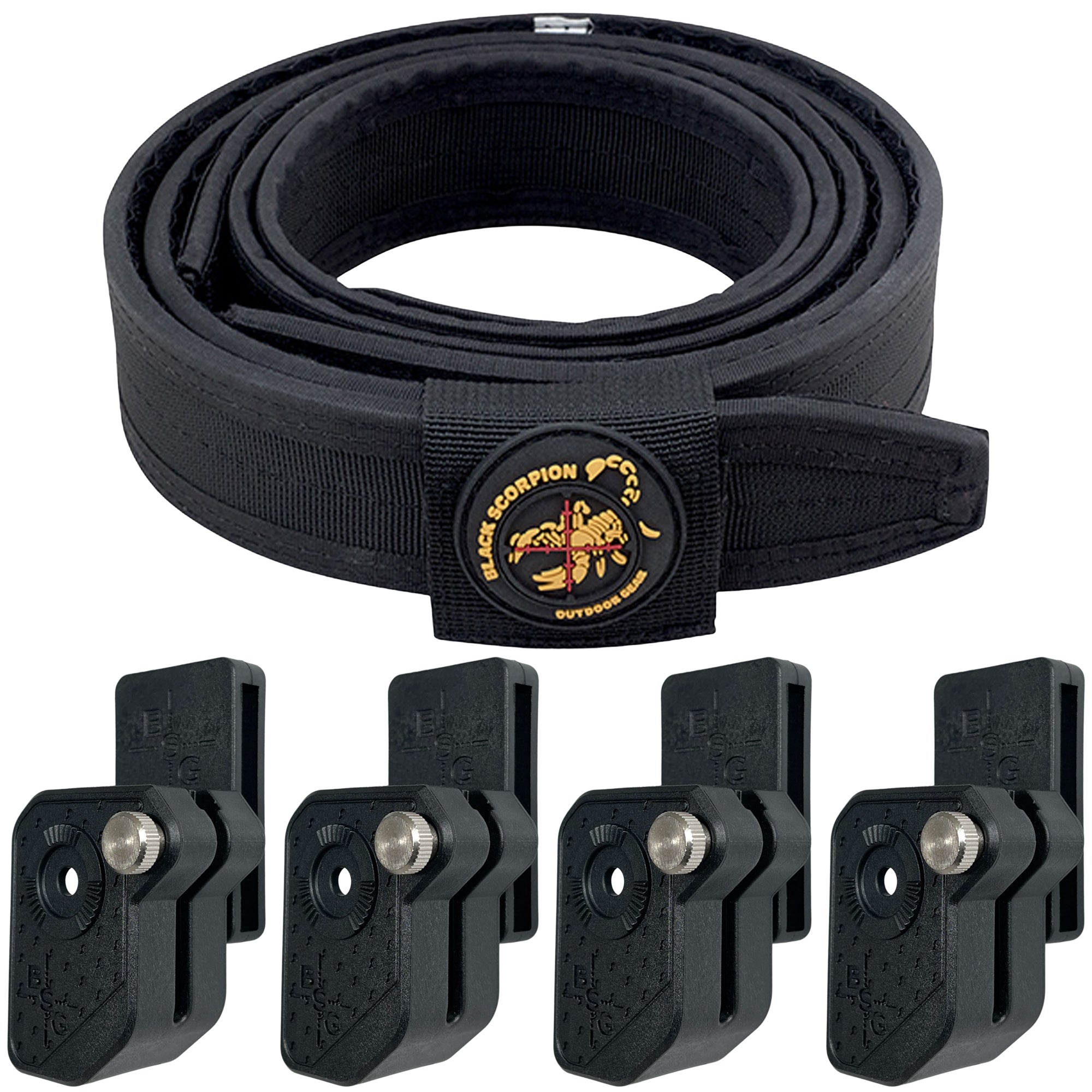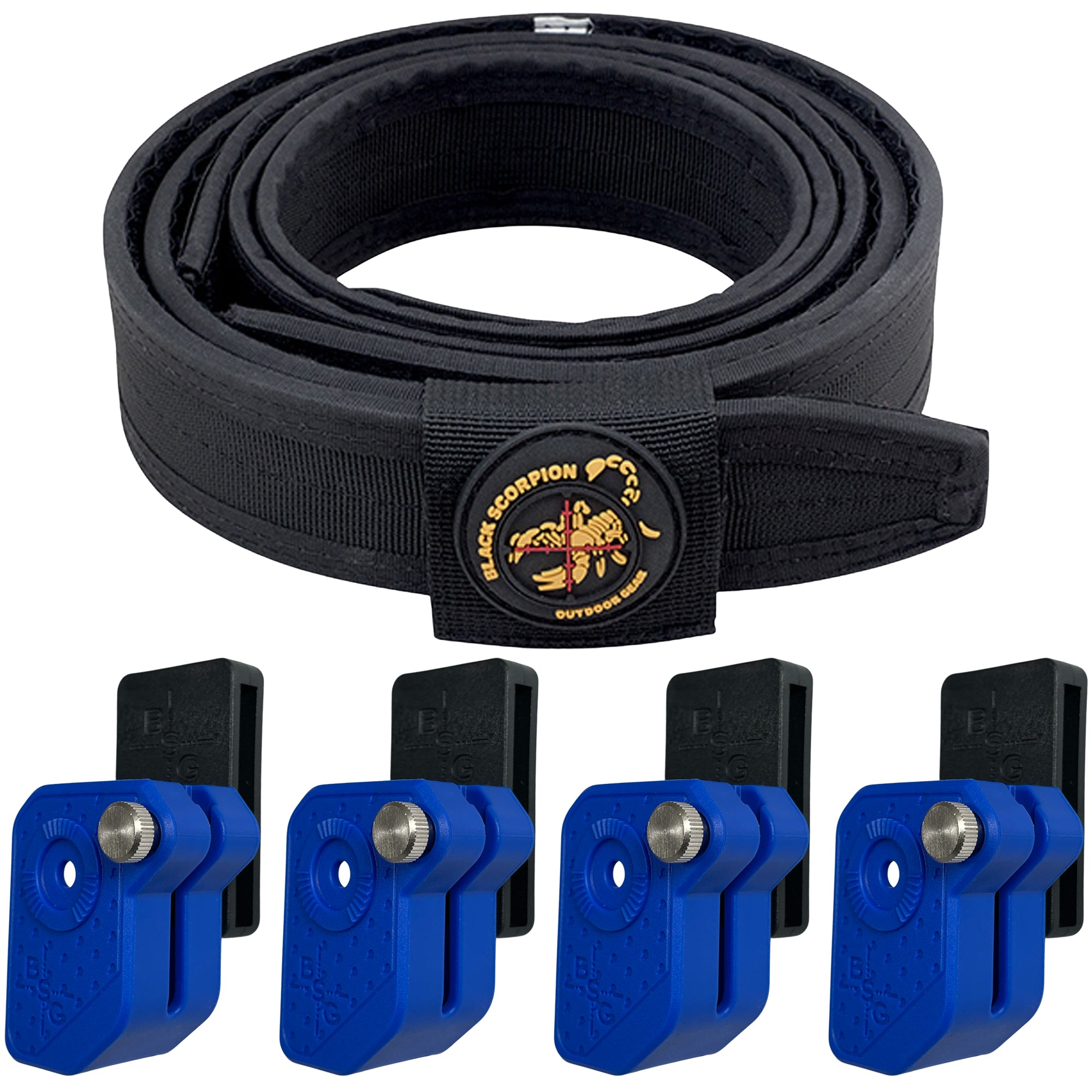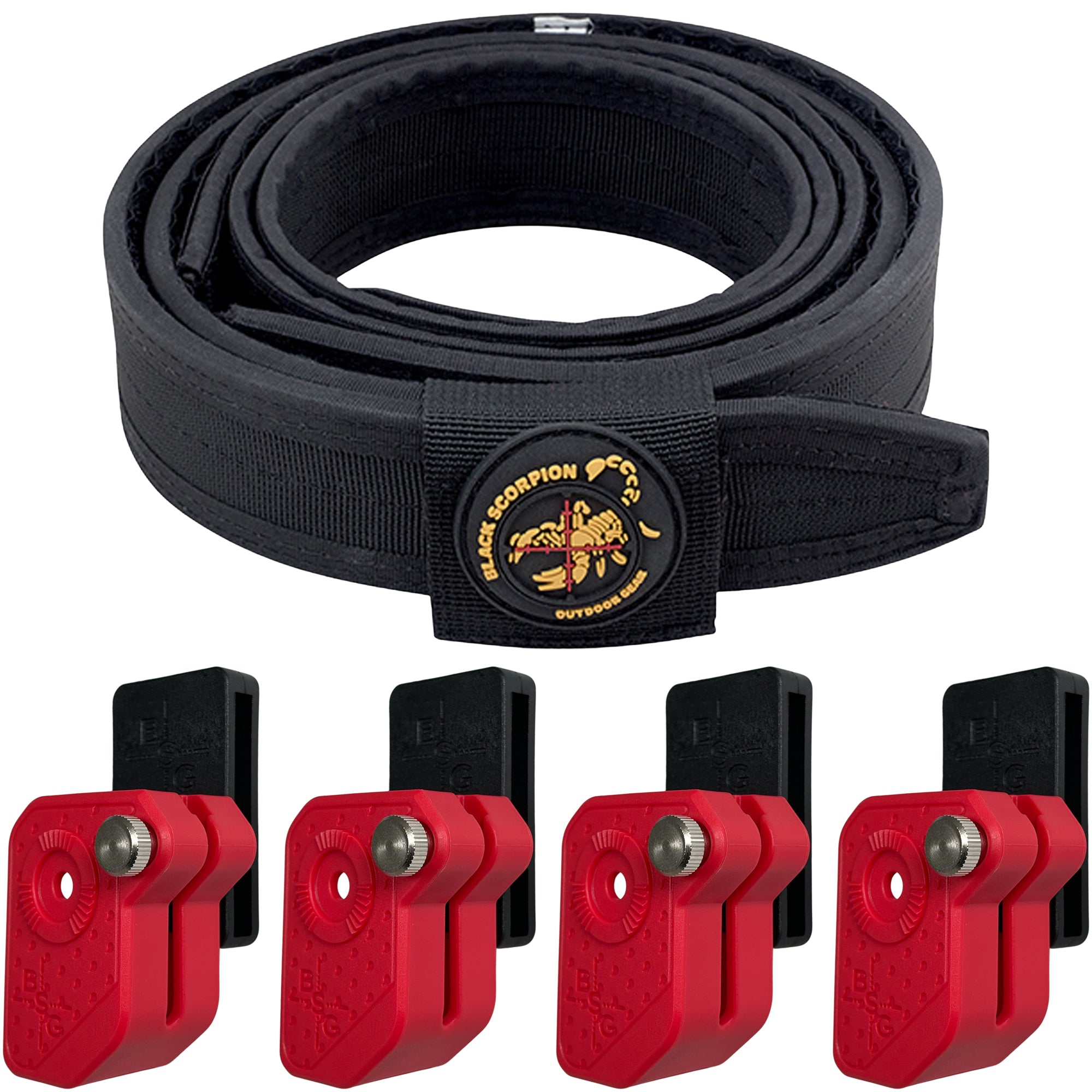 Great gear but the mag pouches could be better
Everything is great, except for the double stack mag pouches.
The spacer provided is needed to fit CZ mags but not when using Glock mags. Would be better if the adjustment screw was longer so both mags would fit with the provided ship OR if 2 shims were provided and then again there would be no need to remove it when using different mags.
The way it is made, the shim must be remove when changing from Glock to CZ shadow 2 for each mag pouches and it's annoying.
Other then that, everything is great!
Holster fit is perfect even with my aftermarket Glock slide. (Would like a smooth interior finish to prevent damaging the handgun over time.
Belt is a keeper too.
Great gear
I really like the belt and holster, the magazine holders are good but I'm a little disappointed because the thumb screws loosen and it's not a part you can use lok tite on, overall a great product
GREAT RIG!
Great competition rig, pretty difficult to get the mag pouches on, but at least you know they will stay in place. Definitely worth the money
BSG for the Win!
I wish I'd known about BSG a when I obtained my first CZ TSO - finding a holster that would accommodate the port side gas pedal was difficult and as a result I "settled" for a "custom design" out of the upper Midwest. Paper thin and not as well thought out as the BSC HD holster I am MUCH happier with now! I am so impressed with not only the construction but also the blitzkrieg fast shipping and delivery that upon obtaining my new CZ Czechmate I went ahead and ordered a complete BSG competition rig, holster, belt and mag pouches!
Holsters
Good fit exactly what I wanted