CZ Tactical Sport 2 Pro Heavy Duty Competition Holster
SKU: HCD1-USPSABS-CZTS2BKRH
The Pro Heavy Duty Competition Holster boasts an anodized aluminum belt attachment with an integrated 15mm spacer that forces the firearm to sit at a 90-degree angle. The Pro Heavy Duty Competition Holster is compatible with 1.5'' belts and offers thumb screws that allow you to adjust the firearm retention level along with angle and ride-height adjustability while still meeting IPSC and USPSA holster rules. The thermoformed 0.08'' Kydex shell is designed specifically for the advertised firearm. 

Compatible Model: CZ P10 Compact 4.02'' barrel - NOTE: Holster is not compatible with the Racing Green or Deep Bronze models.
CZ Tactical Sport 2 Pro Heavy Duty Competition Holster
Sale price

$118.99
Regular price
Choose options
PRO HEAVY DUTY COMPETITION HOLSTER FEATURES:
Designed to work with 1.5'' Competition Belts.
The low cut allows the use of any style of slide-mounted optic.
The included thumb screws allows you to tighten or loosen the firearm's retention.
The tapered open-end allows the use of threaded barrels.
Designed, Manufactured & Ships from Sunrise, FL.
Good stuff!
Llike the whole rig. Good build quality. Will take me some time to adjust to new gun and holster, used HK P7 M13 for 23 years in thumb break pancake leather holster, IPSC since 2014. This really nice holster and mag holders will make transition from striker fire to hammer fire easier. Don't have to worry about holster/ mag holders it just works! Really like it!
Perfect fit for stock CZ TS2
Almost a 5 star product. Fits perfect and love the off hip rigging. I have two small things I don't like. One is the bolts to secure to your belt should be on the opposite side IMO. That way you can secure the holster to your gun belt without having the holster be in the way. If it was from inside belt side it would be better. Second is if you have a gas pedal for your TS2 it will not fit in the holster. I had to put my stock slide release back on so it would work. Overall very good solid product and do recommend. Good value for the price.
great product, great service
great product, fits TS2 no problem. Holster design allows use of optic, I have SRO and holster doesn't interfere with it. I lost one of the screws that holds the side of the holster and support mailed it to me right away. Great service!
Question
Will this holster work for a TS2 Racing Green with the factory thumb rest? I have a BSG holster that requires the rest to be removed but it is an awesome holster, which is why I want another.
CZ TS2
Great holster! Holster met my expectations with perfect fit and works great with my CZ SP01 tactical also. I have one for my Beretta 92X performance as well. Definitely worth the money.
Package Contents
1X Belt Attachment - 1X Holster w/ Hardware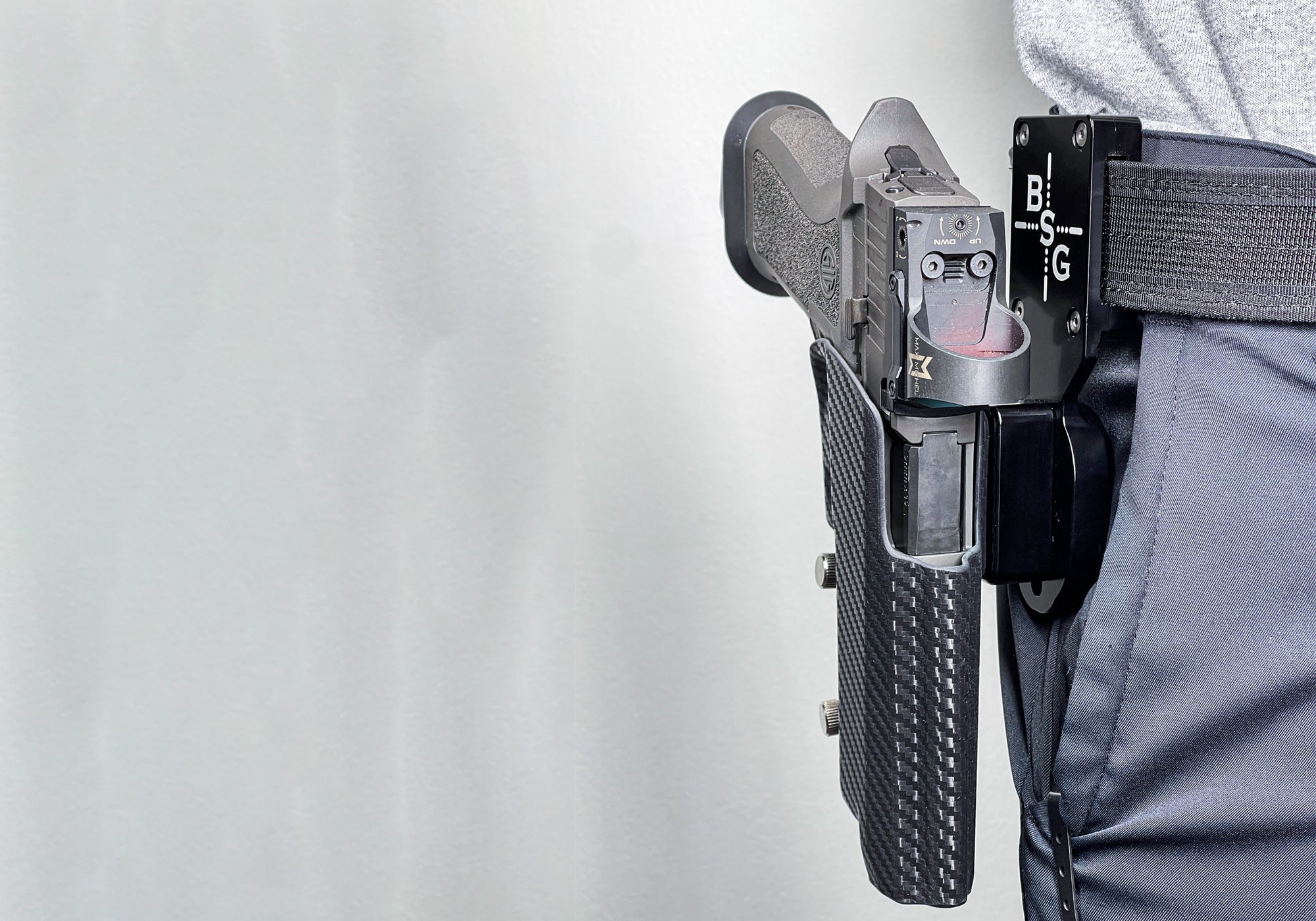 BORN TO COMPETE
The aluminum belt attachment has been engineered to excel in ensuring that your firearm remains securely positioned at a consistent 90-degree angle. This design feature not only enhances the overall stability of the firearm but also contributes to keeping the muzzle of the firearm away from your leg.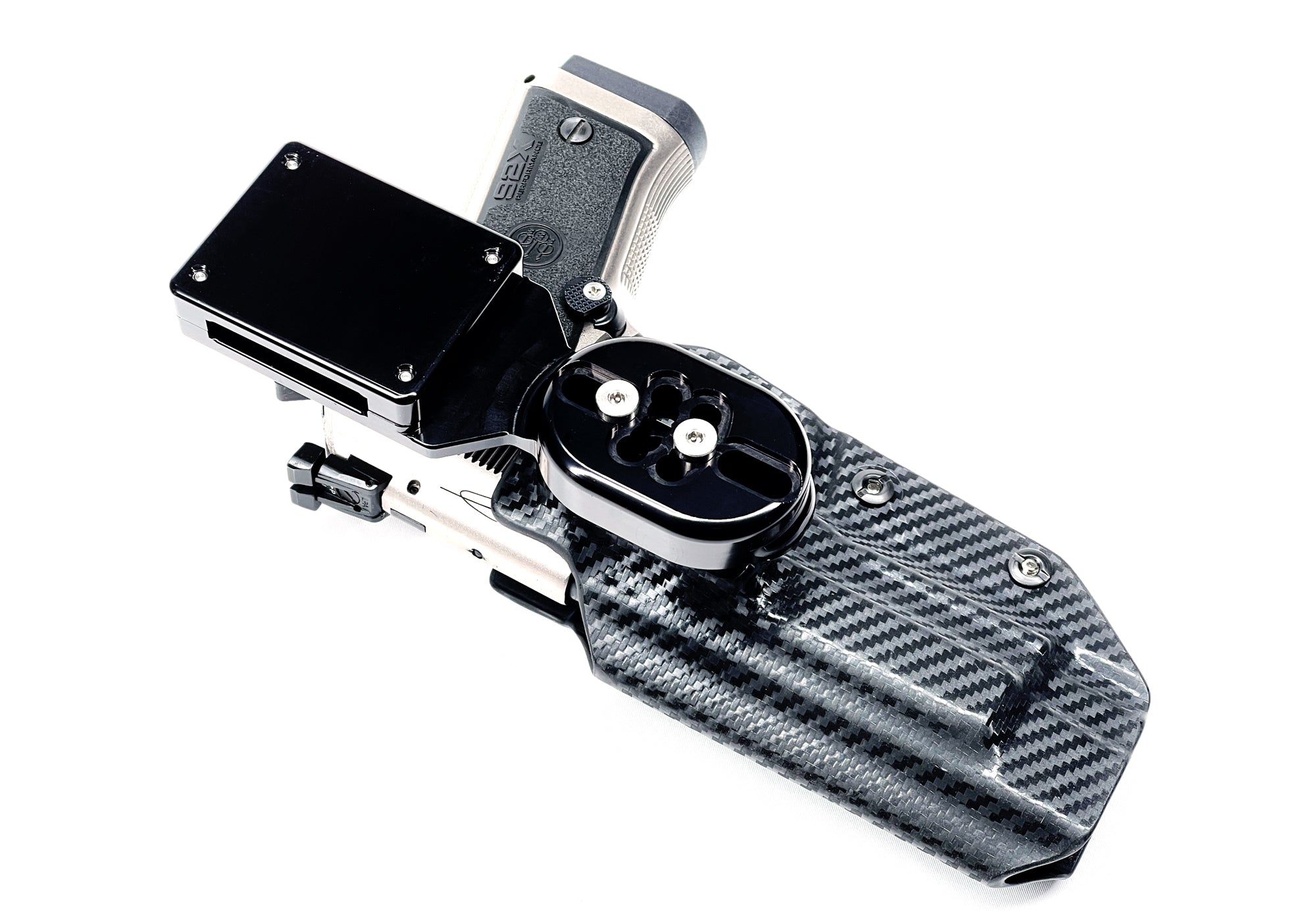 Craftsmanship Driven Competition Holster
Made to fit your firearm like a glove with adjustable retention thumb screws, 'cant', and ride height. Elevate your shooting game now.
Model shown: Beretta 92X Performance
Anodized Aluminum Belt Attachment
Aside from its good looks, the anodized finish increases corrosion resistance and improves heat dissipation for those long match days under the sun.
OPTICS READY
The competition cut allows the use of any slide-mounted optics from RMRs to SROs.
Model shown: Sig Sauer P320 X5 Legion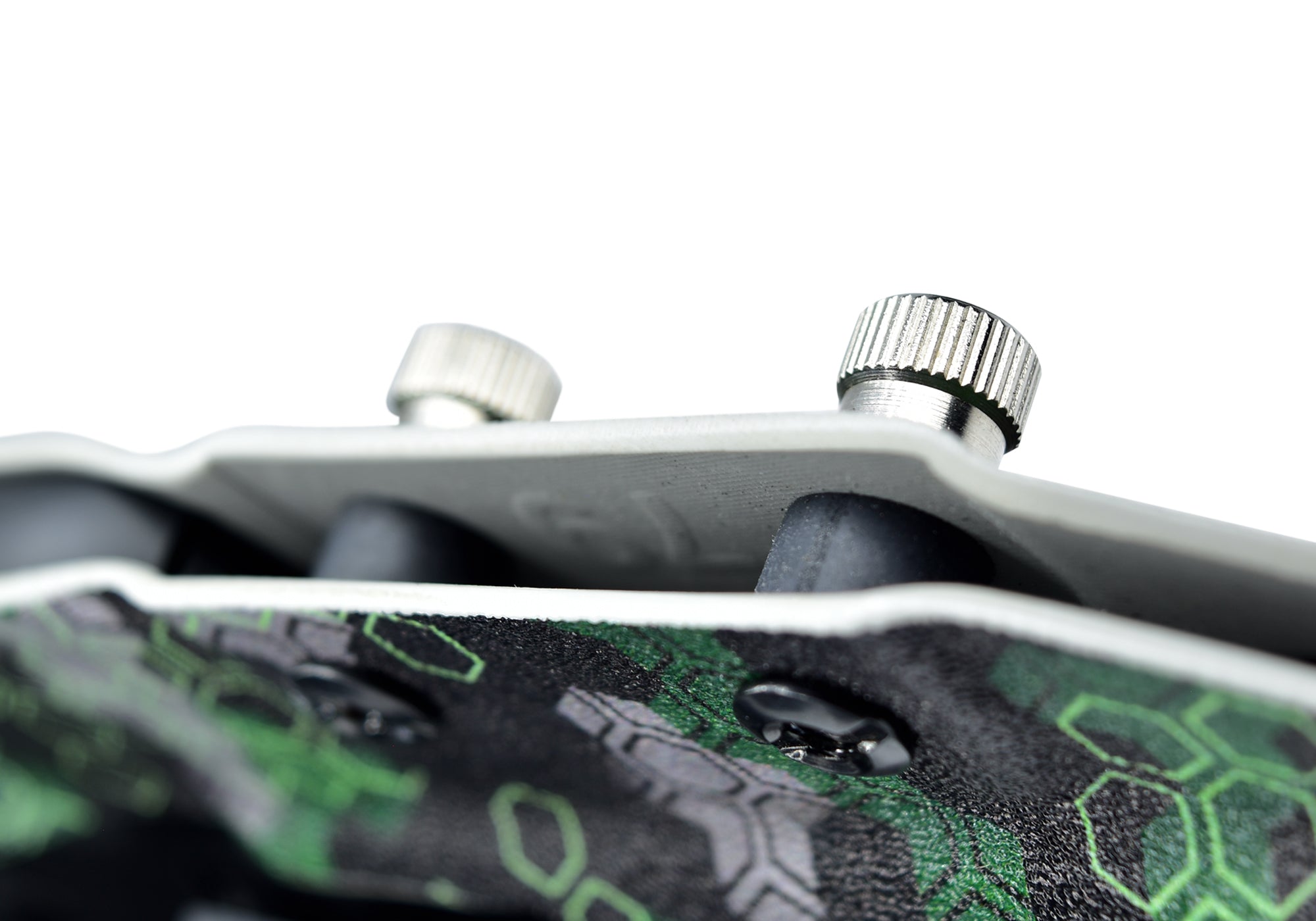 Tuneable Retention
Increase or decrease the level of retention on the go with the included thumb screws.
Designed with Competitive Shooters in Mind
Engineered to Conform with IPSC and USPSA Holster Regulations, the Pro Heavy Duty Competition Holster Delivers Rule-Compliant Performance.
Model shown: CZ Tactical Sport 2 Racing Green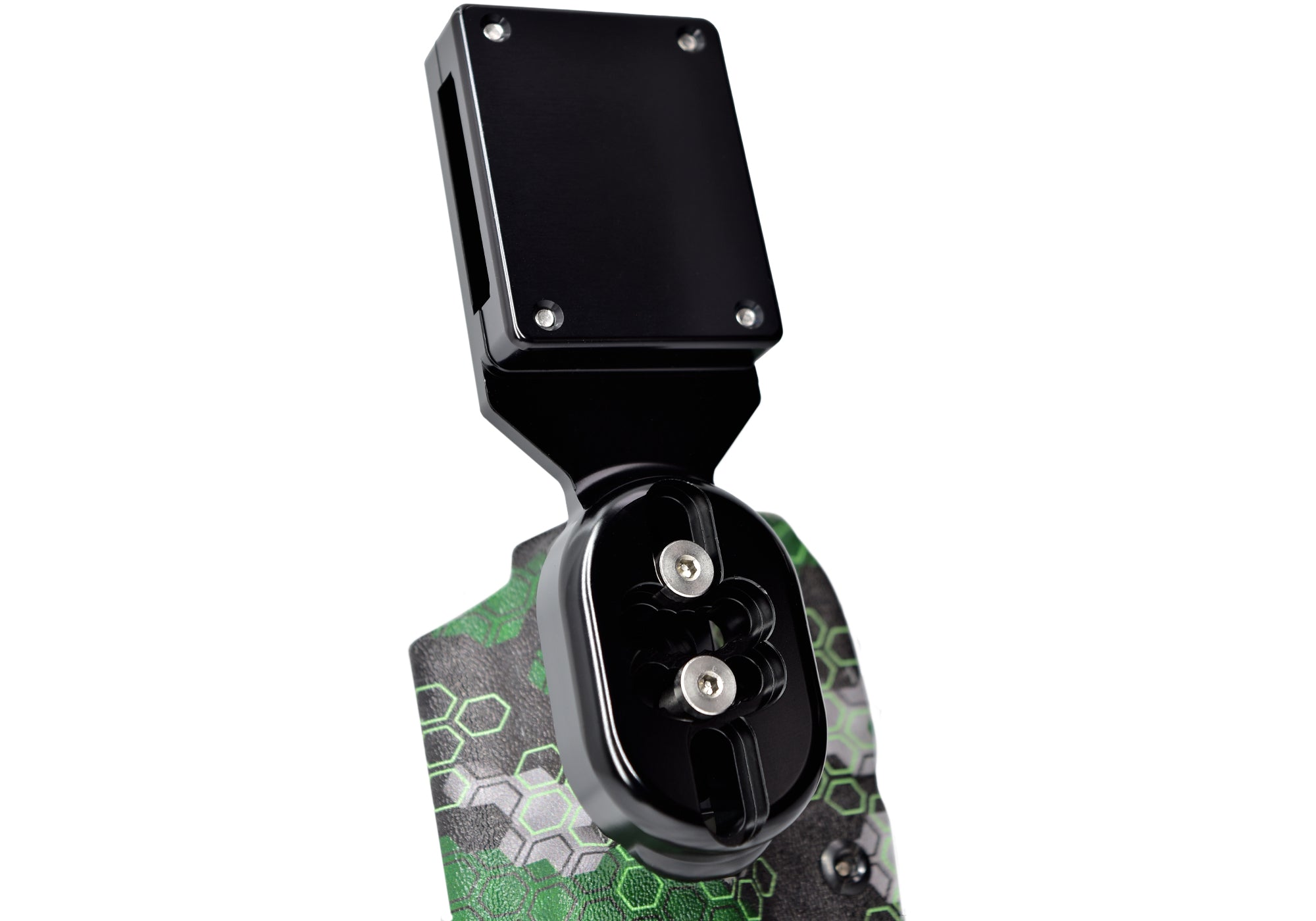 ADAPTS TO YOUR STYLE
Customize the height and angle to match your favored carrying position.