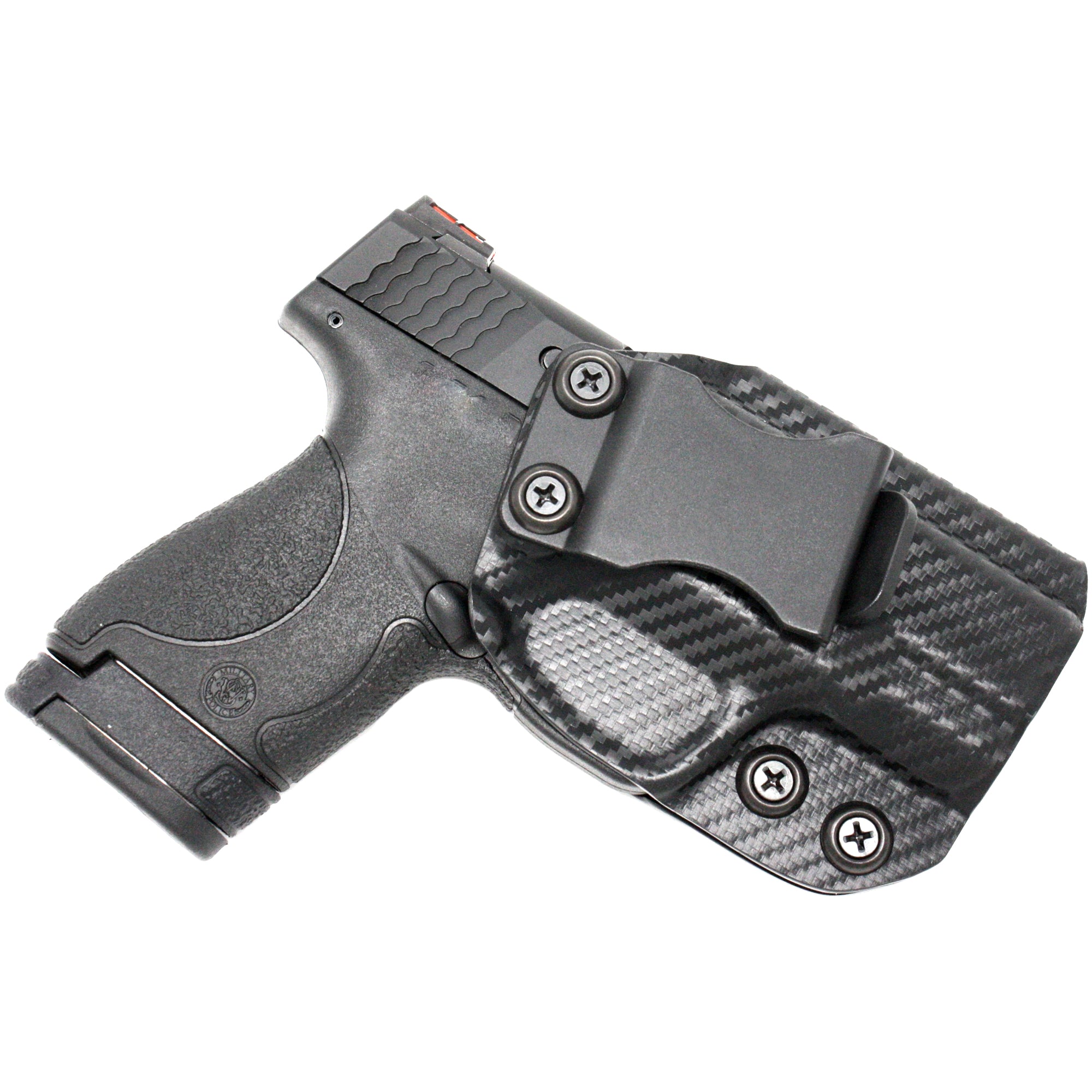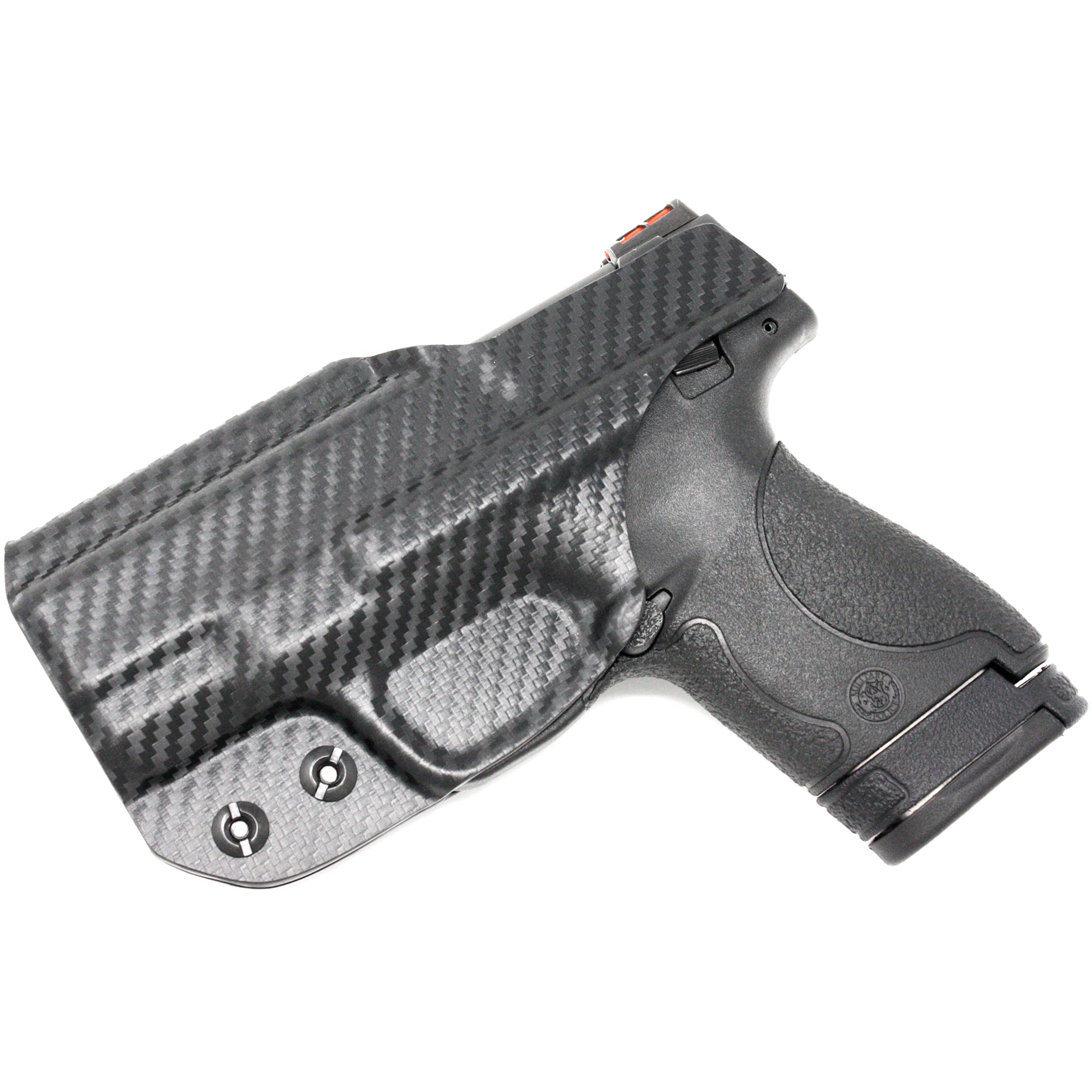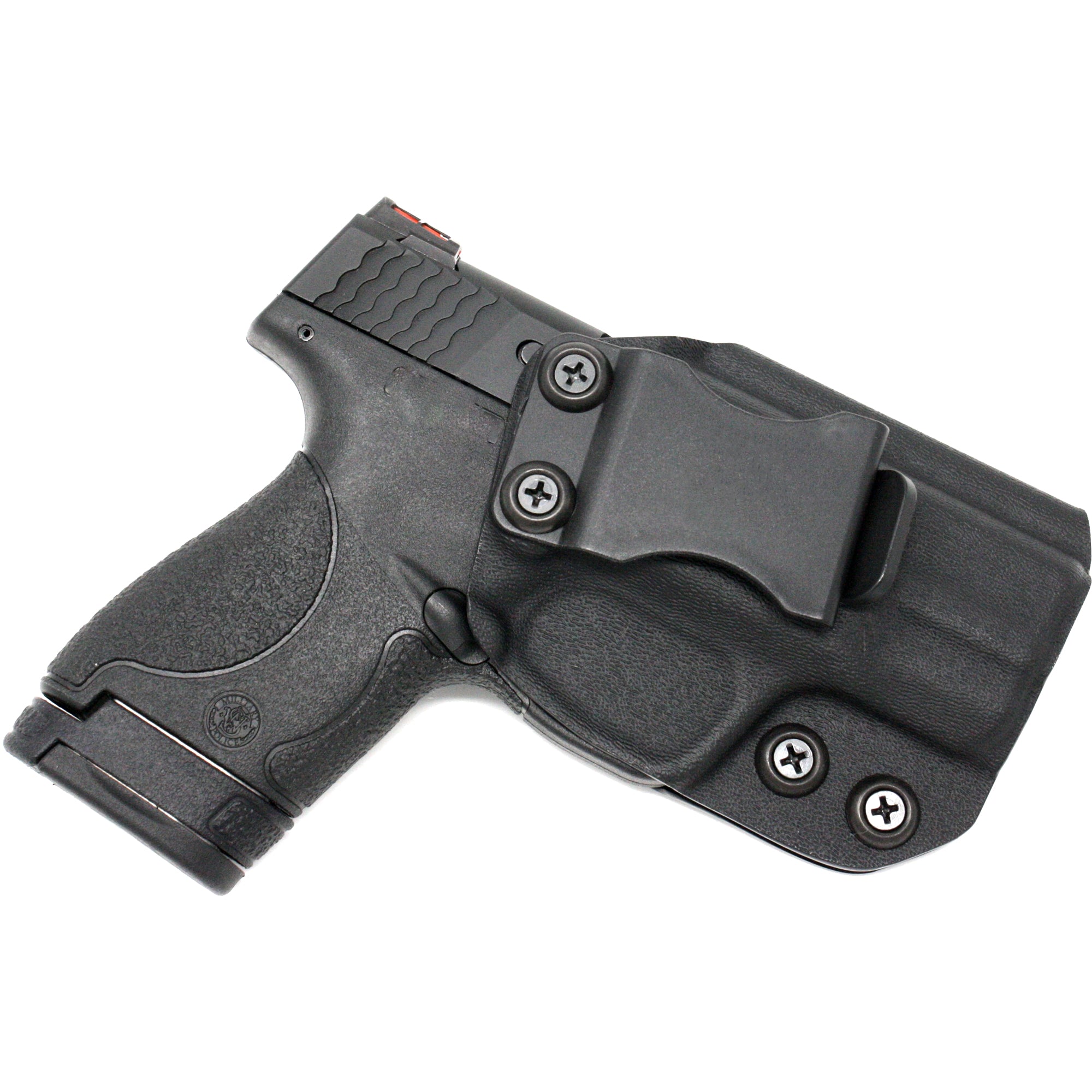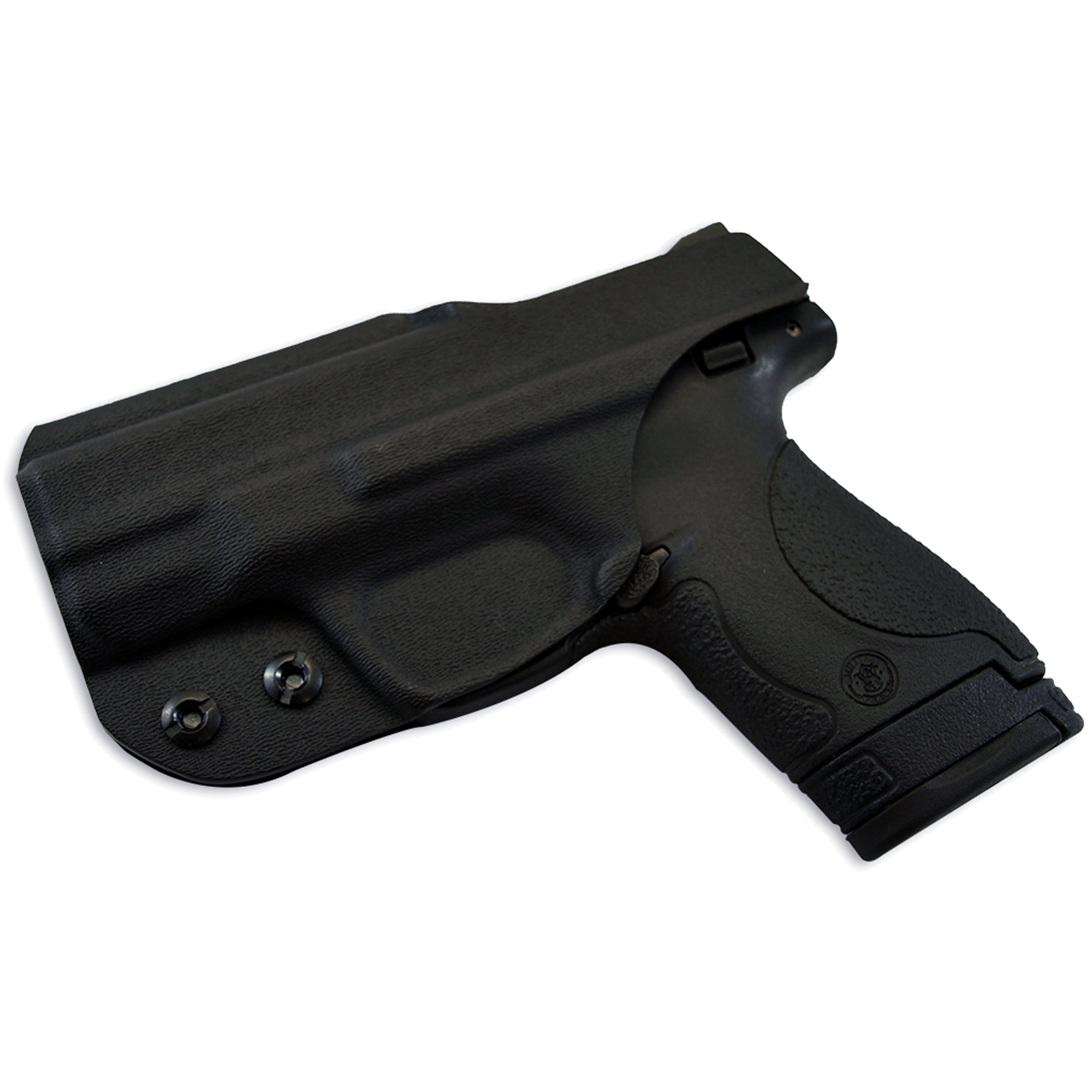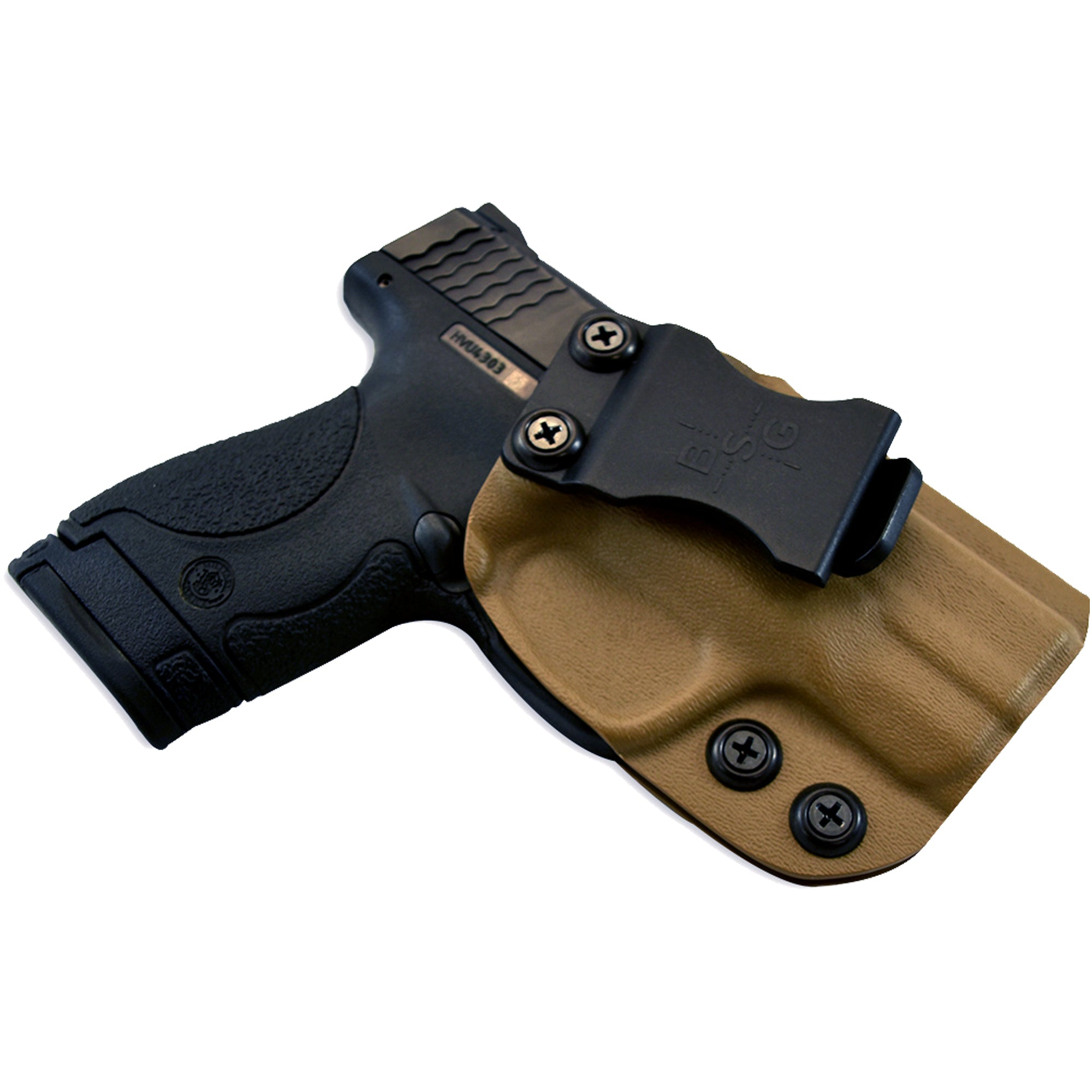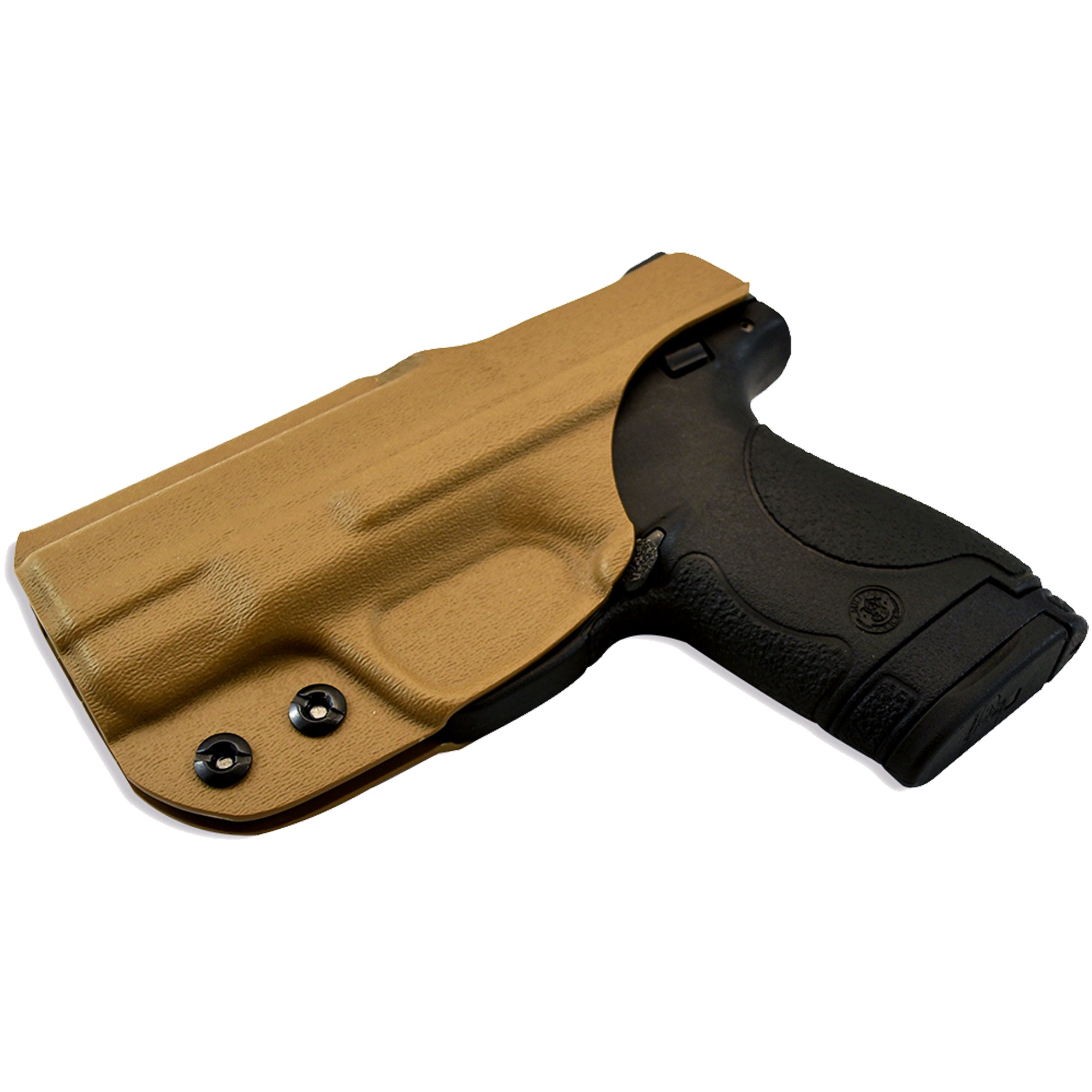 Smith & Wesson M&P Shield IWB Kydex Holster
SKU: HC11-IWB01-SCOSHIELD-CFRH
SHIPS SAME DAY | 1-3 DAY DELIVERY
(Orders by 1:00 PM EST)
Our IWB Kydex Holsters are crafted with attention to the smallest details. From our unique design to the stainless steel hardware, to the belt clip and to the specific shape of the handgun, we only offer the best of the best. These details are what will encourage you to use a Black Scorpion Gear IWB Holster every day. Our IWB Kydex Holsters are designed to be an ultra-concealable, minimalist, holster without any drawbacks. Each holster is formed to the firearm for a precise fit with low drag.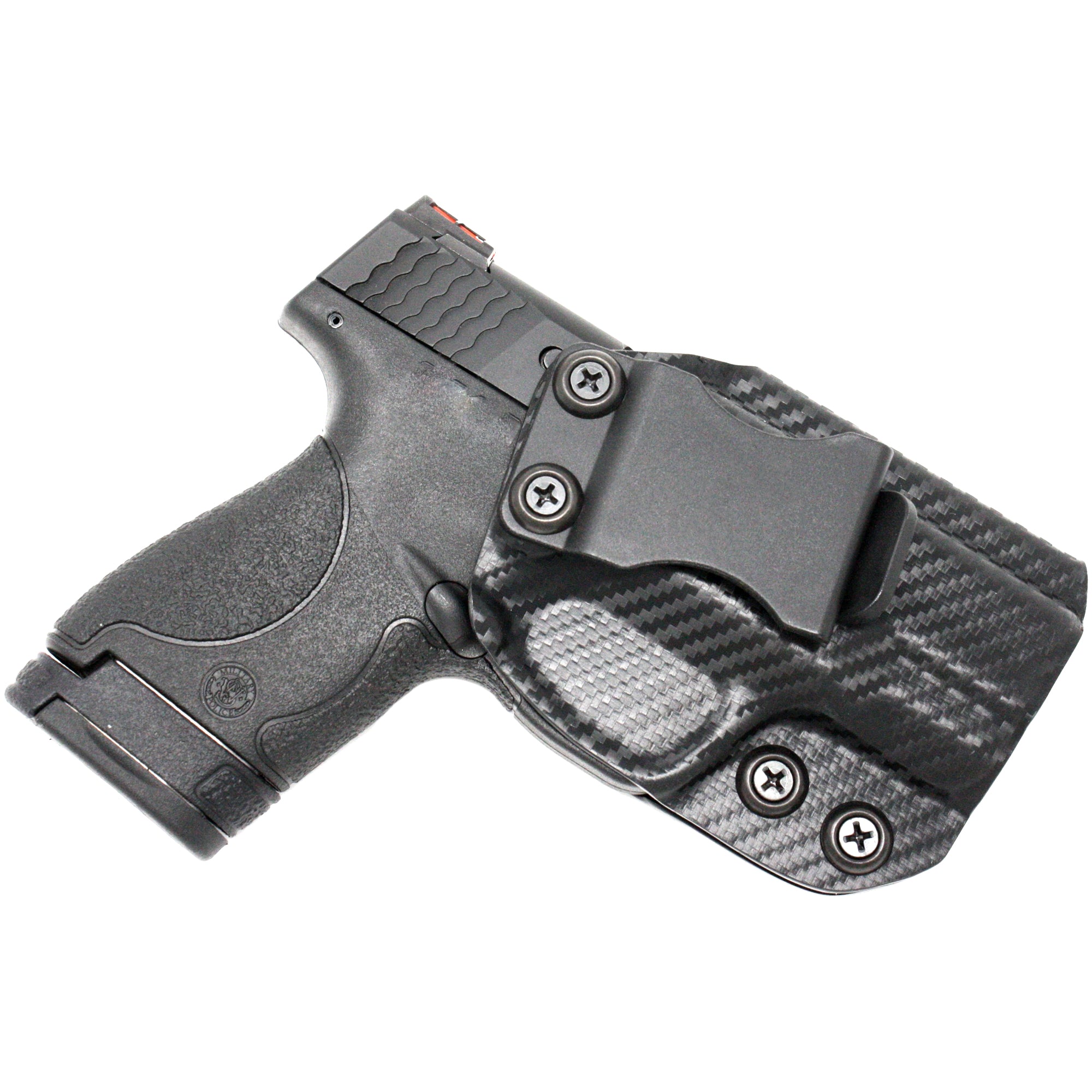 Smith & Wesson M&P Shield IWB Kydex Holster
Sale price

$34.99
Regular price
Choose options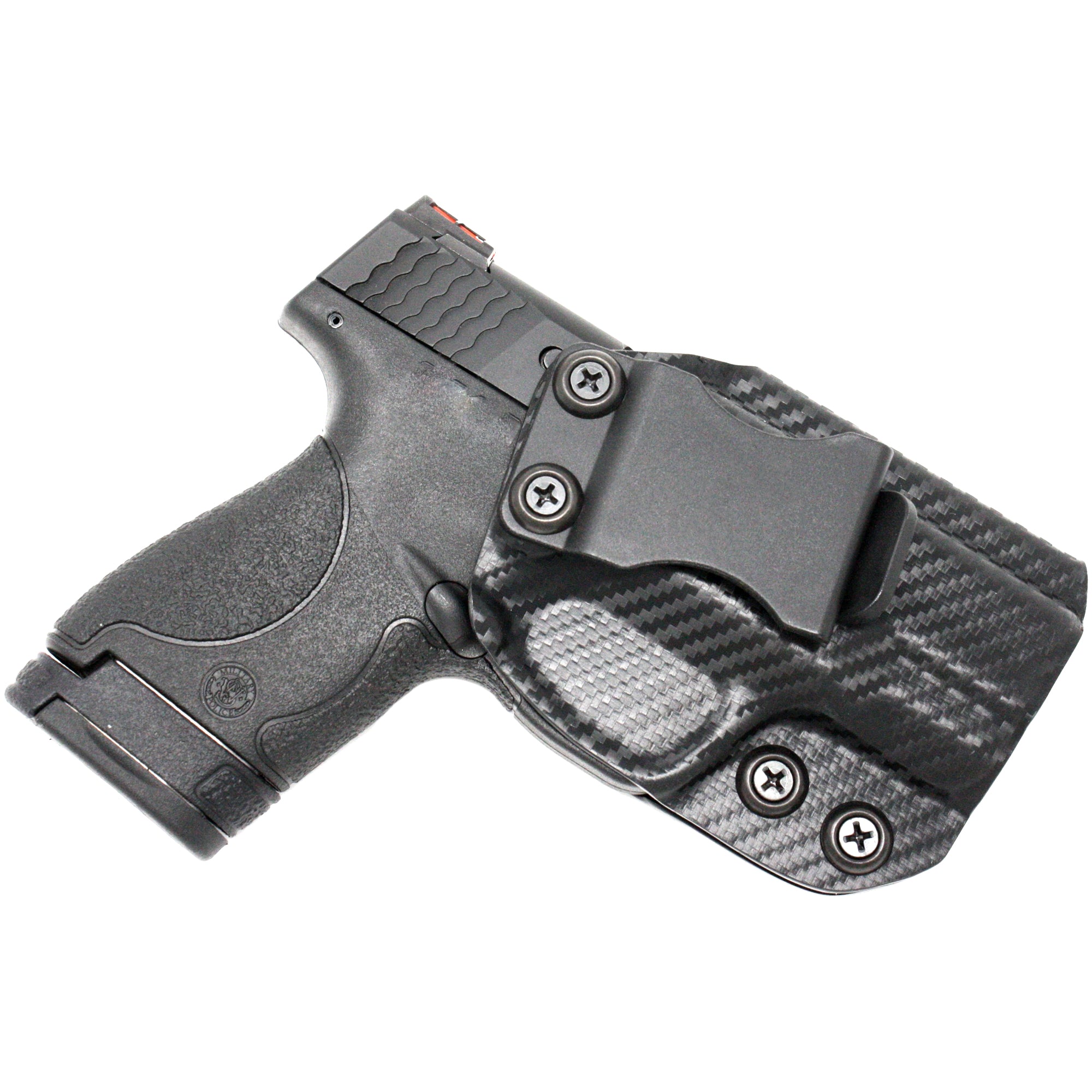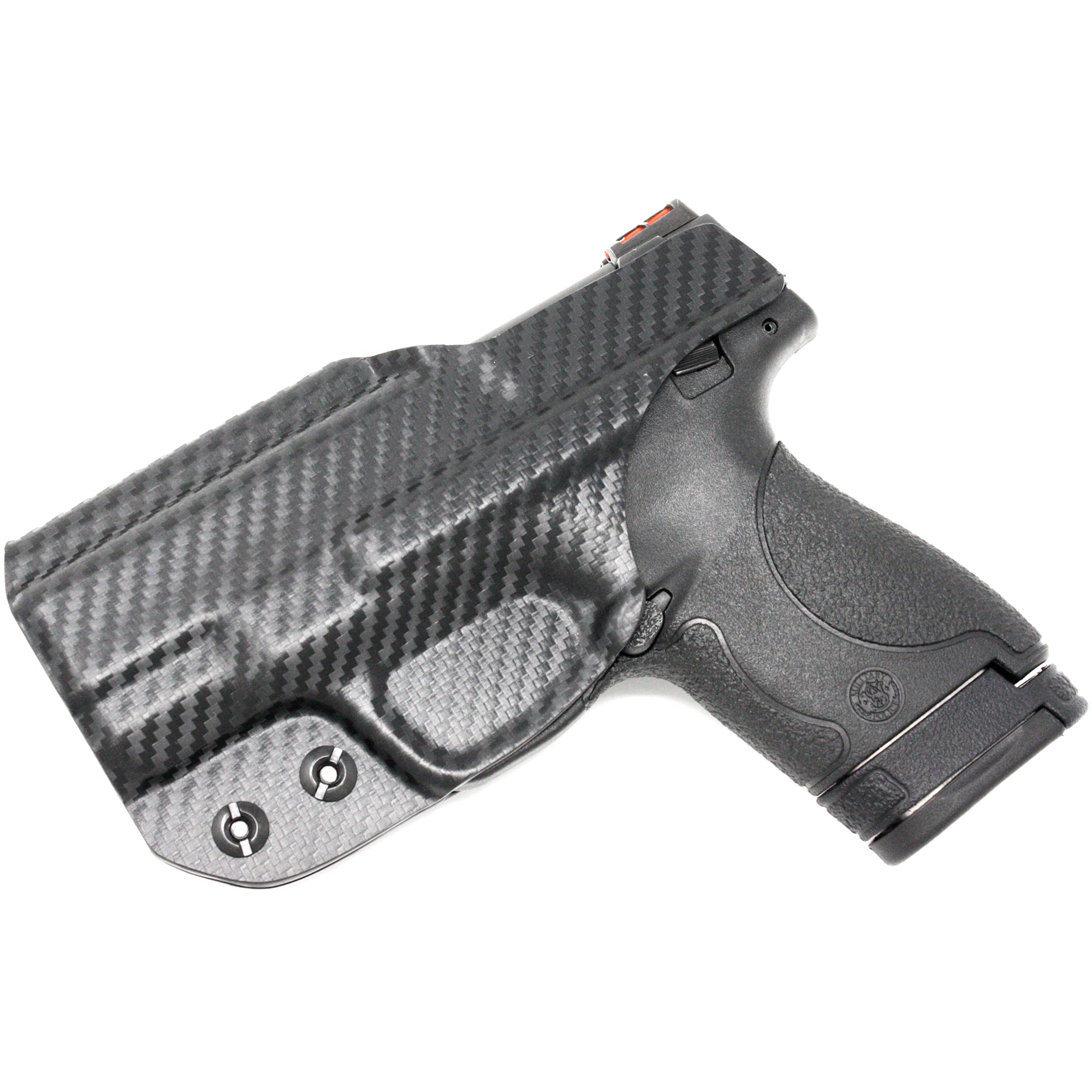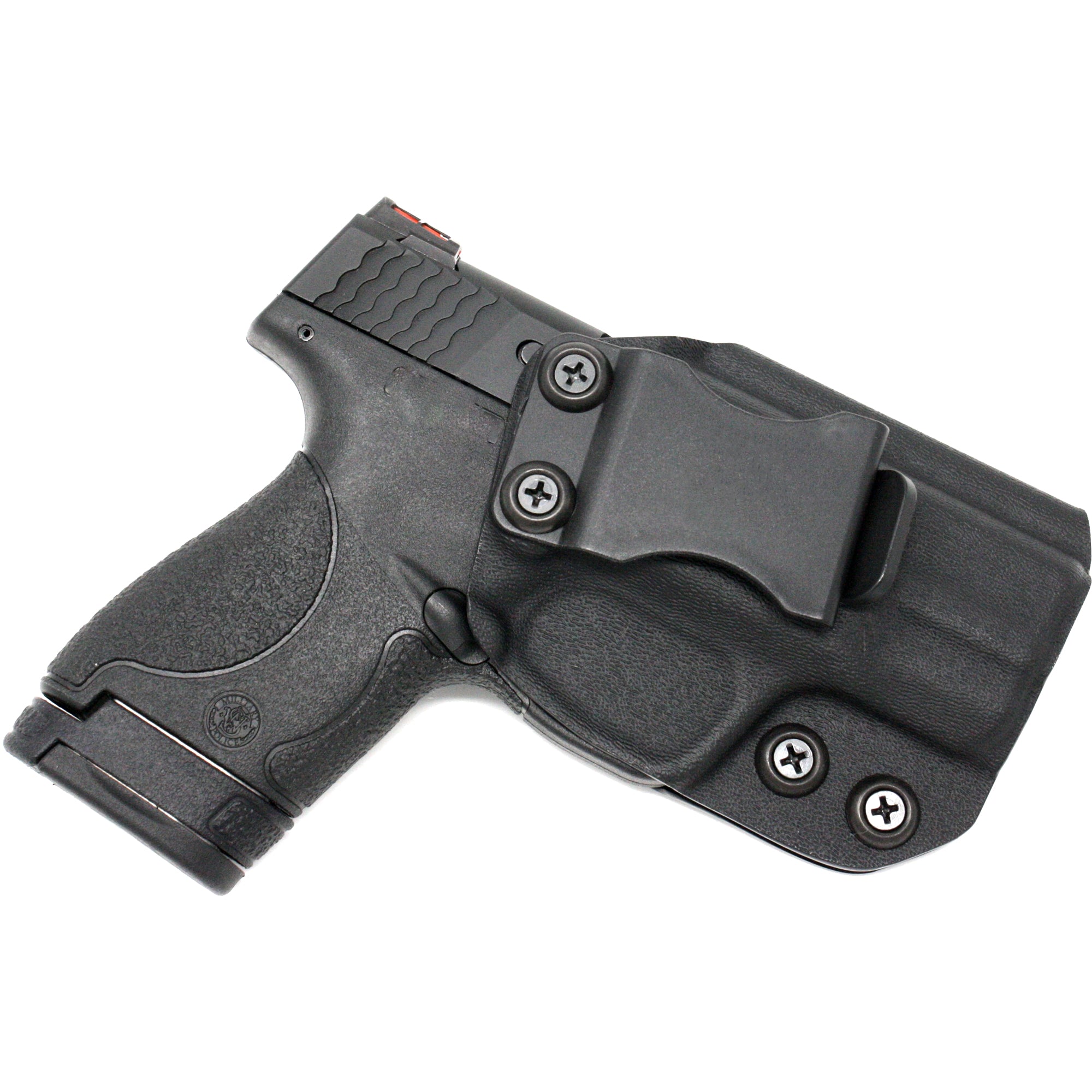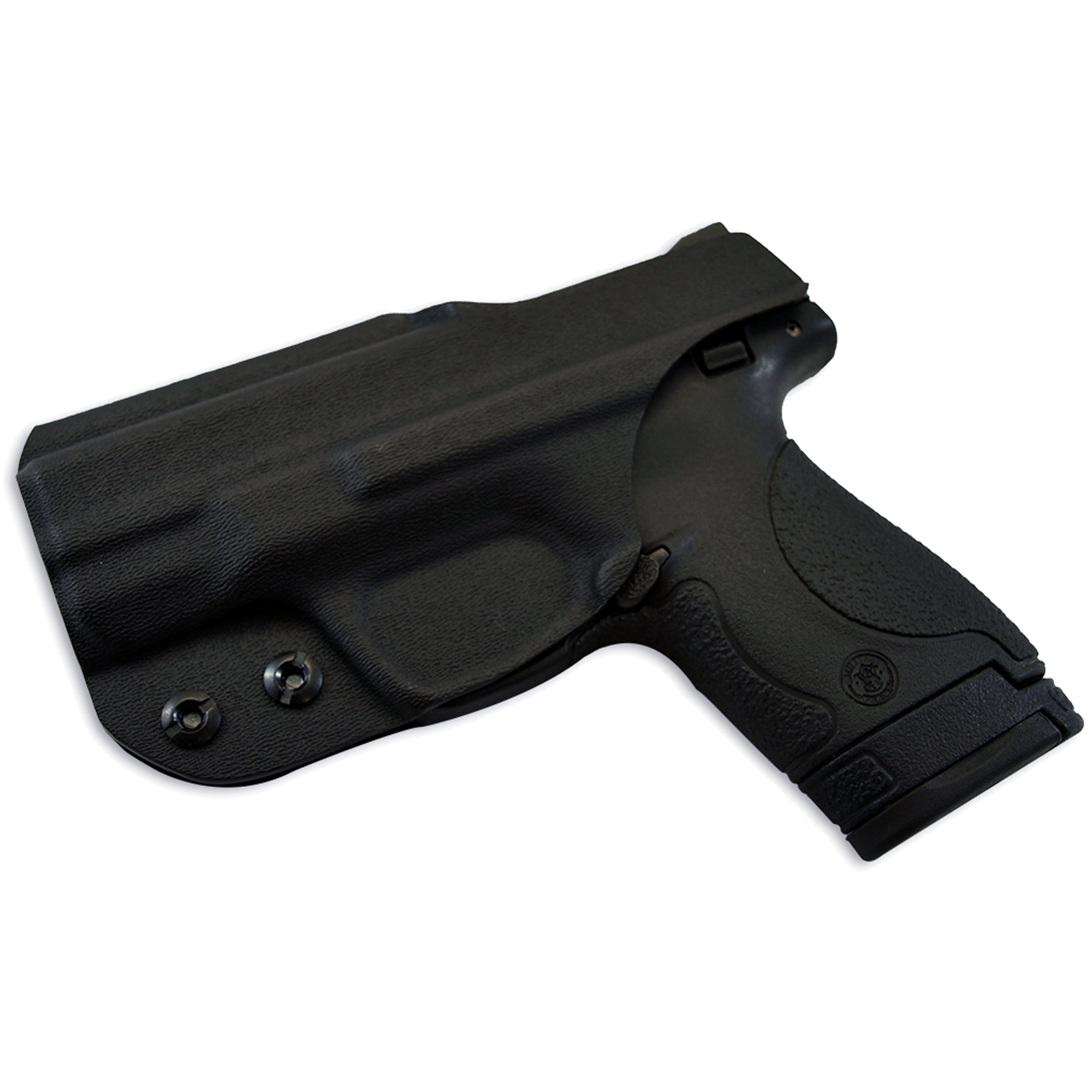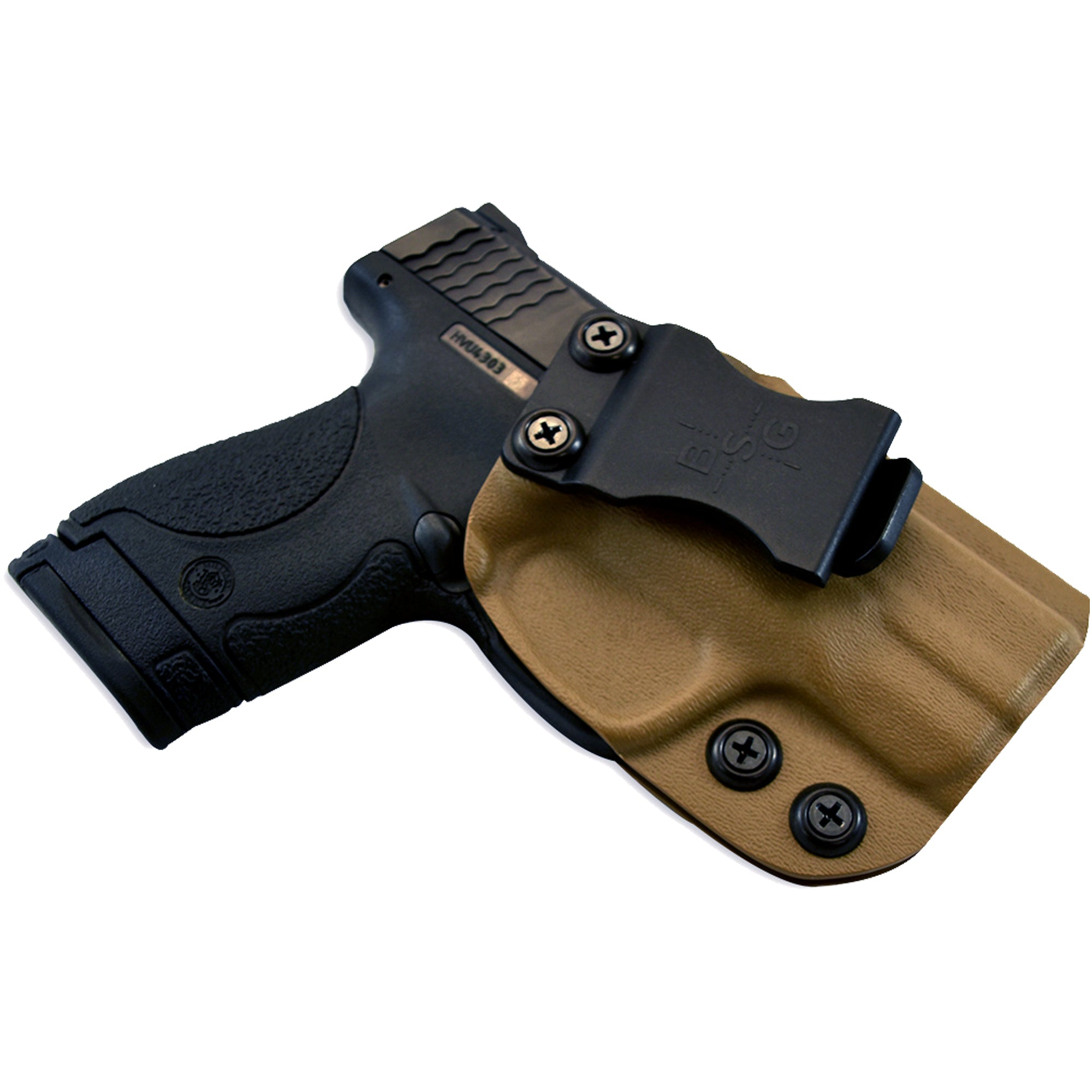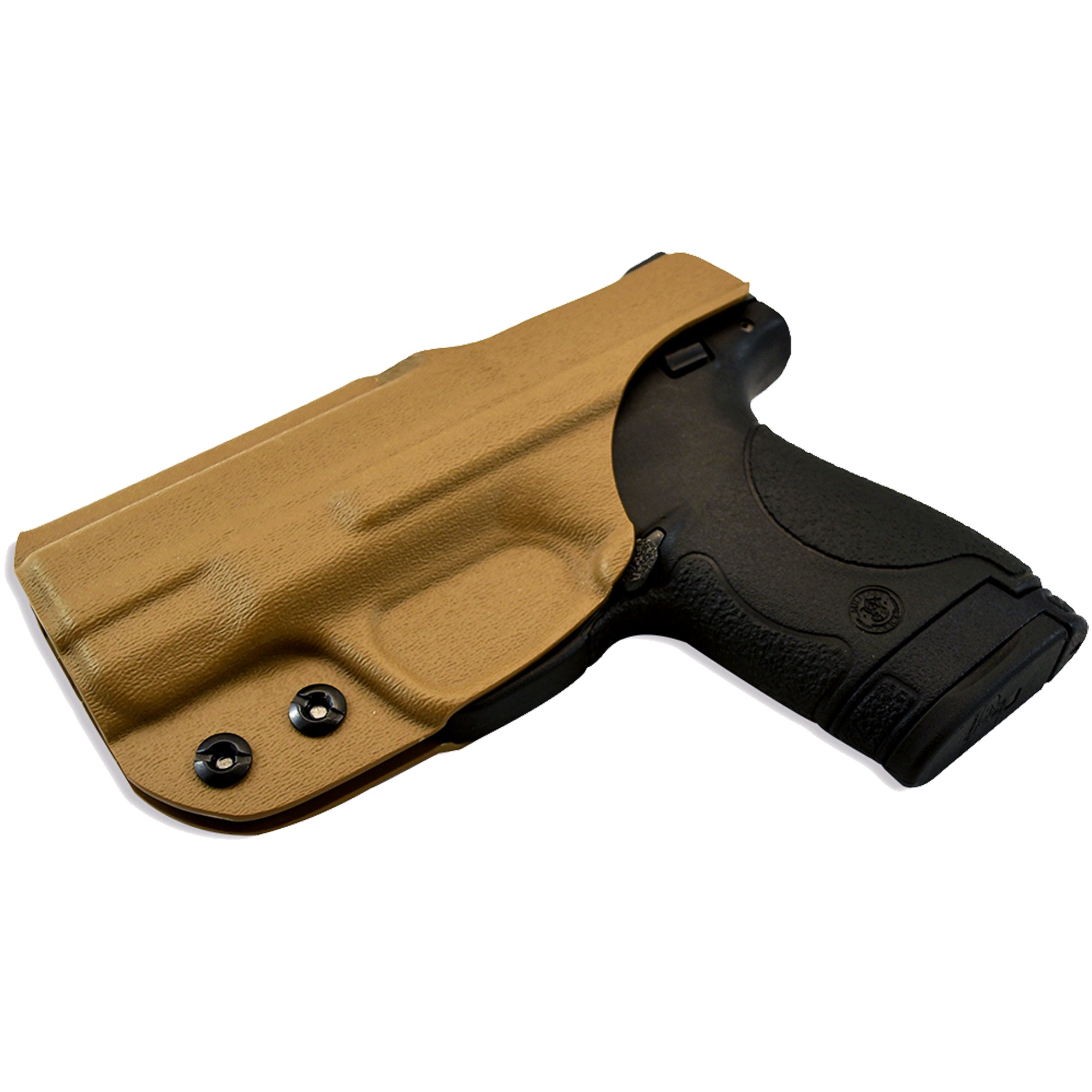 Designed, Manufactured & Ships from Sunrise, FL.
Amazing
A great fit. Very slim and comfortable
Nice little holster!
Perfect fit for concealed carry. Good quality super delivery. Will use Black Scorpion again.
Great Holster
This is my second holster purchase and I am extremely pleased with this holster. It fits my M&P Shield like a glove and has the positive click retention when holstering the pistol. I also purchased another for my Glock 26, but I noticed the Glock 26 version is a little sloppy. It seems like it has more friction retention instead of positive click retention. Has anyone experienced this issue with the Glock 26 low profile holster?
Update: I was able to resolve the issue with the holster by taking a heat gun to it and re-molding it around the trigger guard area. Now the holster is perfect and has the audible click when holstering turn gun.
Da Dawg Likes It
Perfect fit for the S&W Shield. Comfortable and priced right. Have for my Sig Sauer P365, and Walther PPS M1.
Genuine
Each time I've gone there for a holster, they have been quick, professional, courteous and genuine! Great place with great prices!
Package Contents
1X Holster w/ Belt Attachment Clip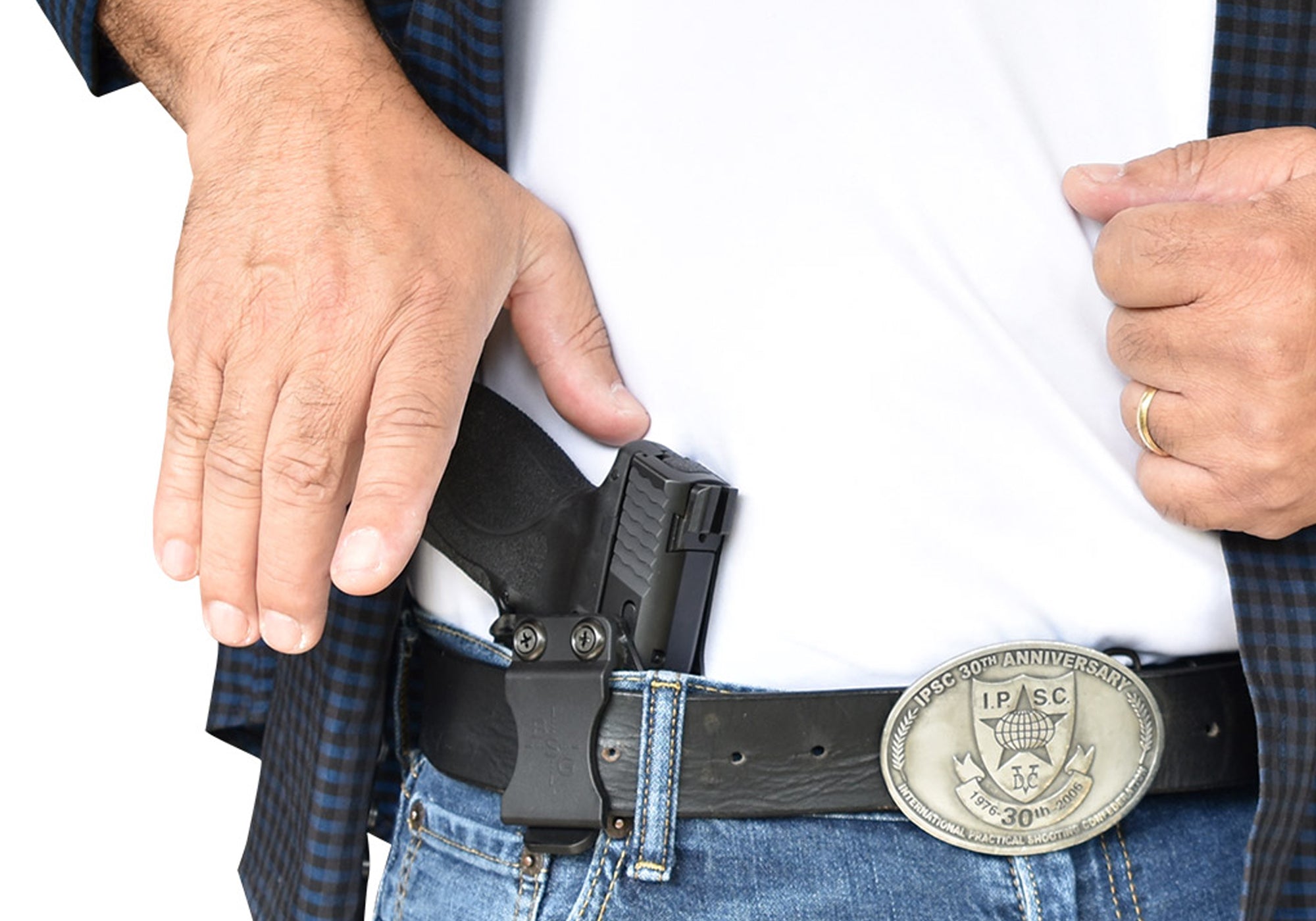 EASY TO CONCEAL, EASY TO ACCESS
The IWB Sweat Guard Holster includes a 1.5'' belt clip for convenient attachment to your belt. Crafted with the intention of providing a complete grasp of your firearm, this holster ensures quick accessibility during critical moments.
COMPLETELY PROTECTED
Tailored to envelop most of your firearm, the IWB Sweat Guard Holster proves to be an excellent option for firearms without an optic.
Various methods of utilization
The holster design enables the user to carry in the appendix position, on the strong side, at the hip, on the back, and in a cross draw configuration.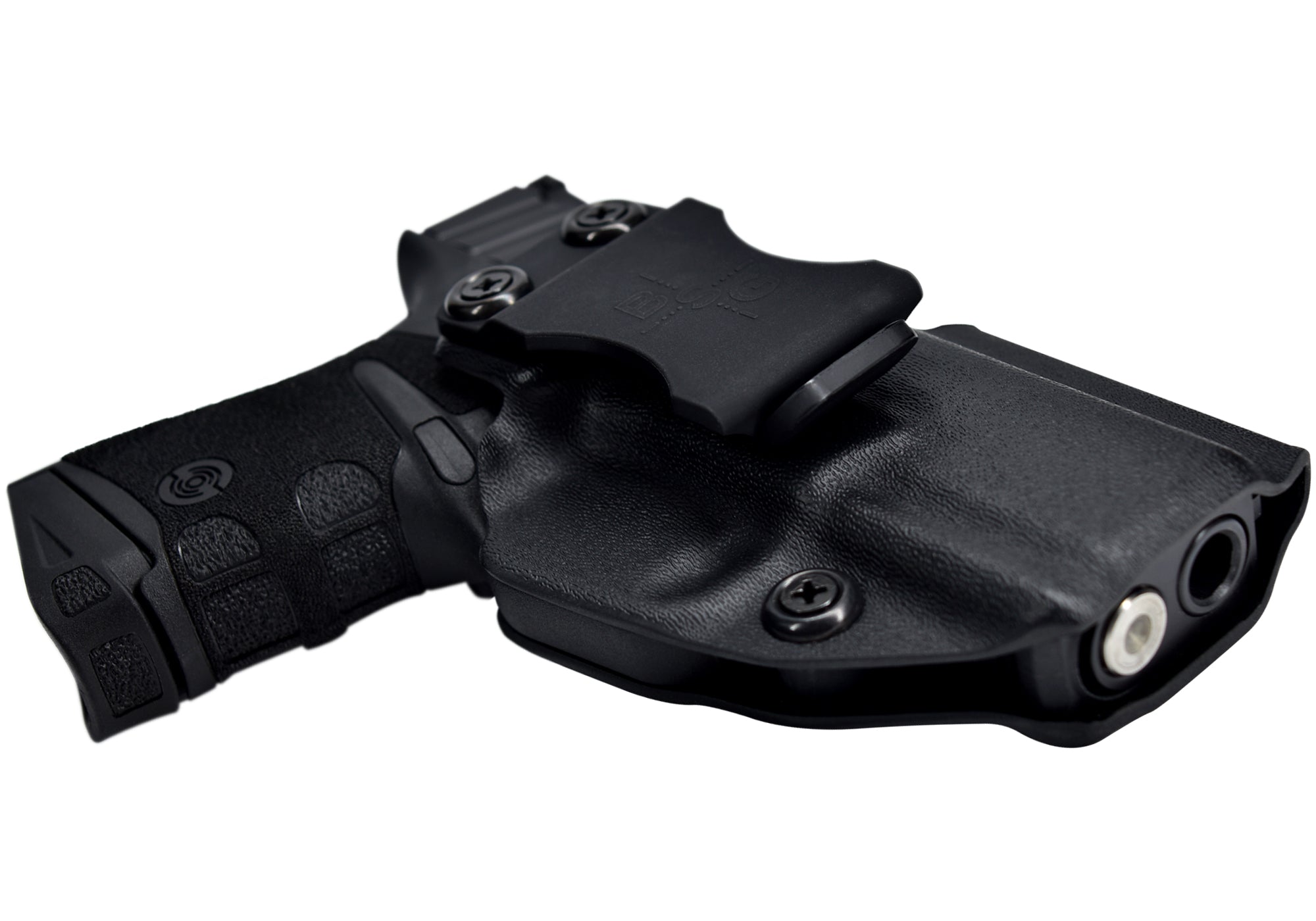 Tailored for a perfect fit
The IWB Sweat Guard Holster is made from a custom mold to match the shape of the listed compatible firearm.