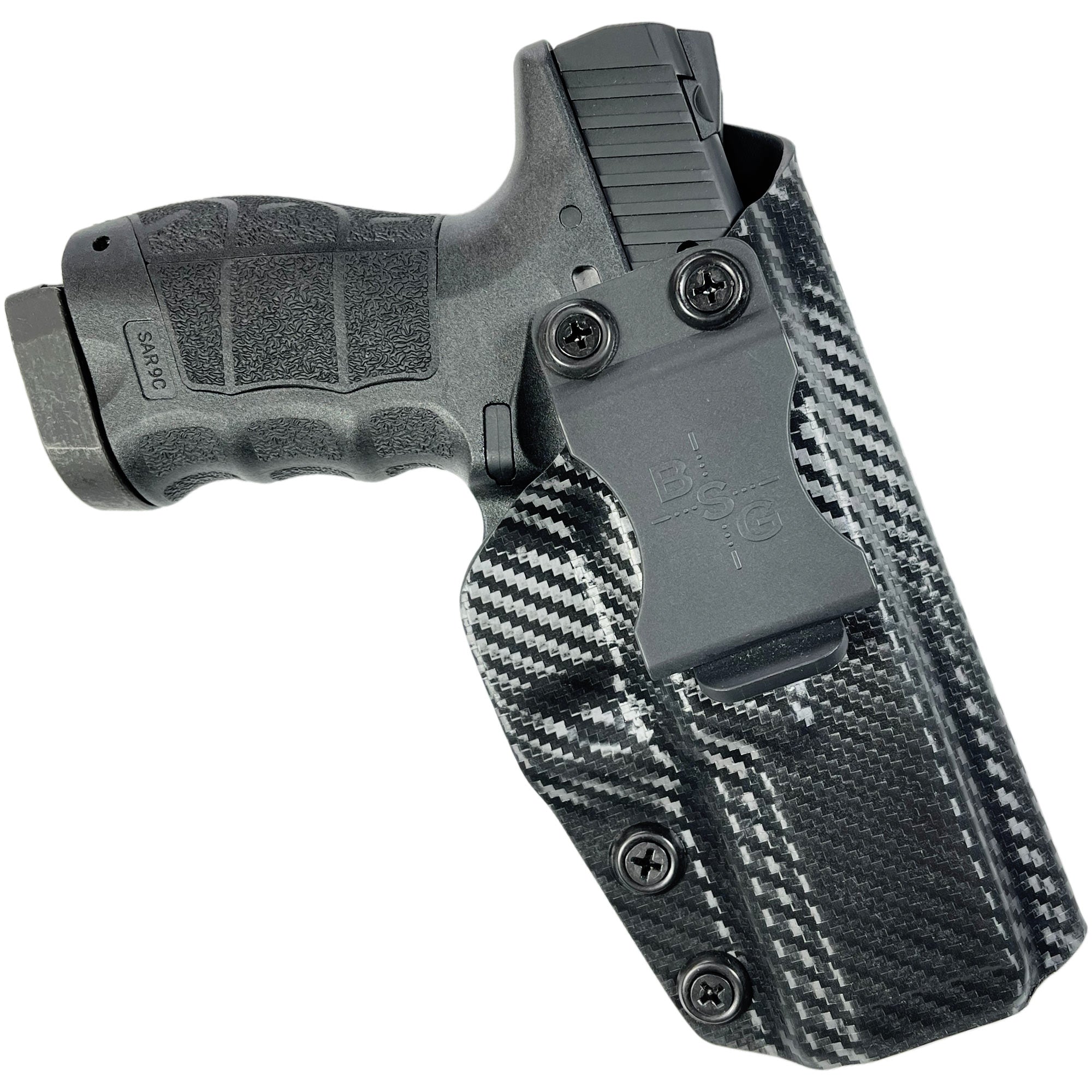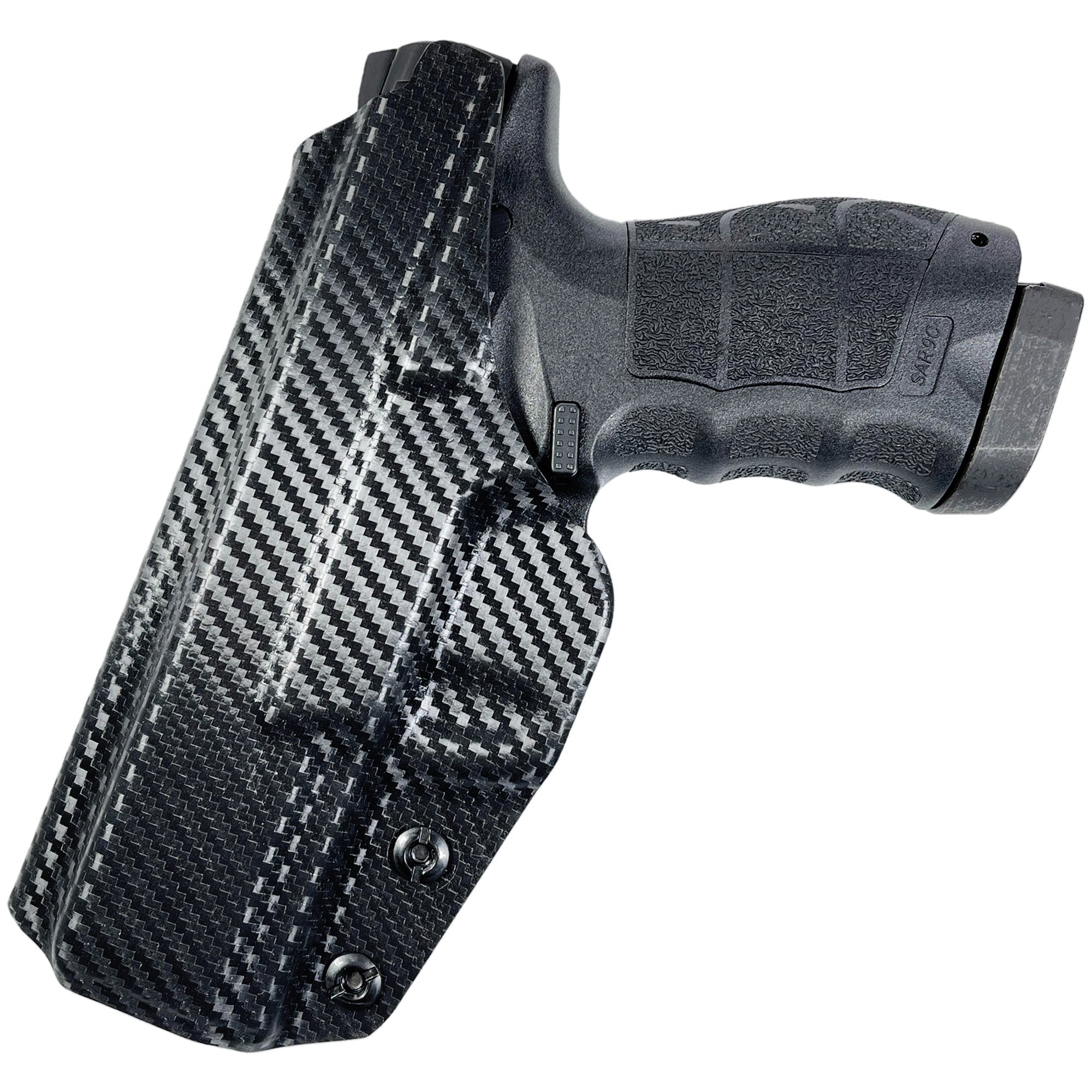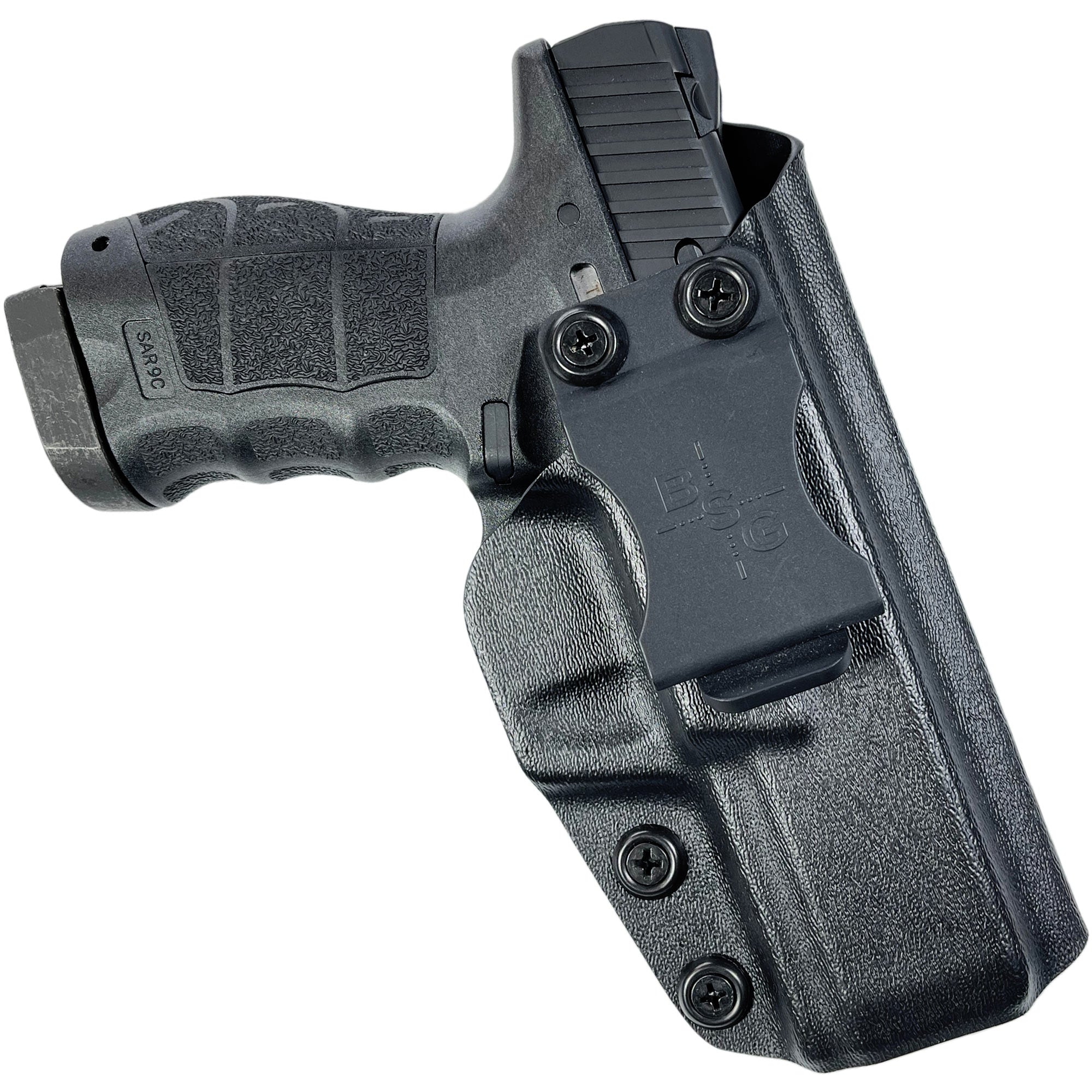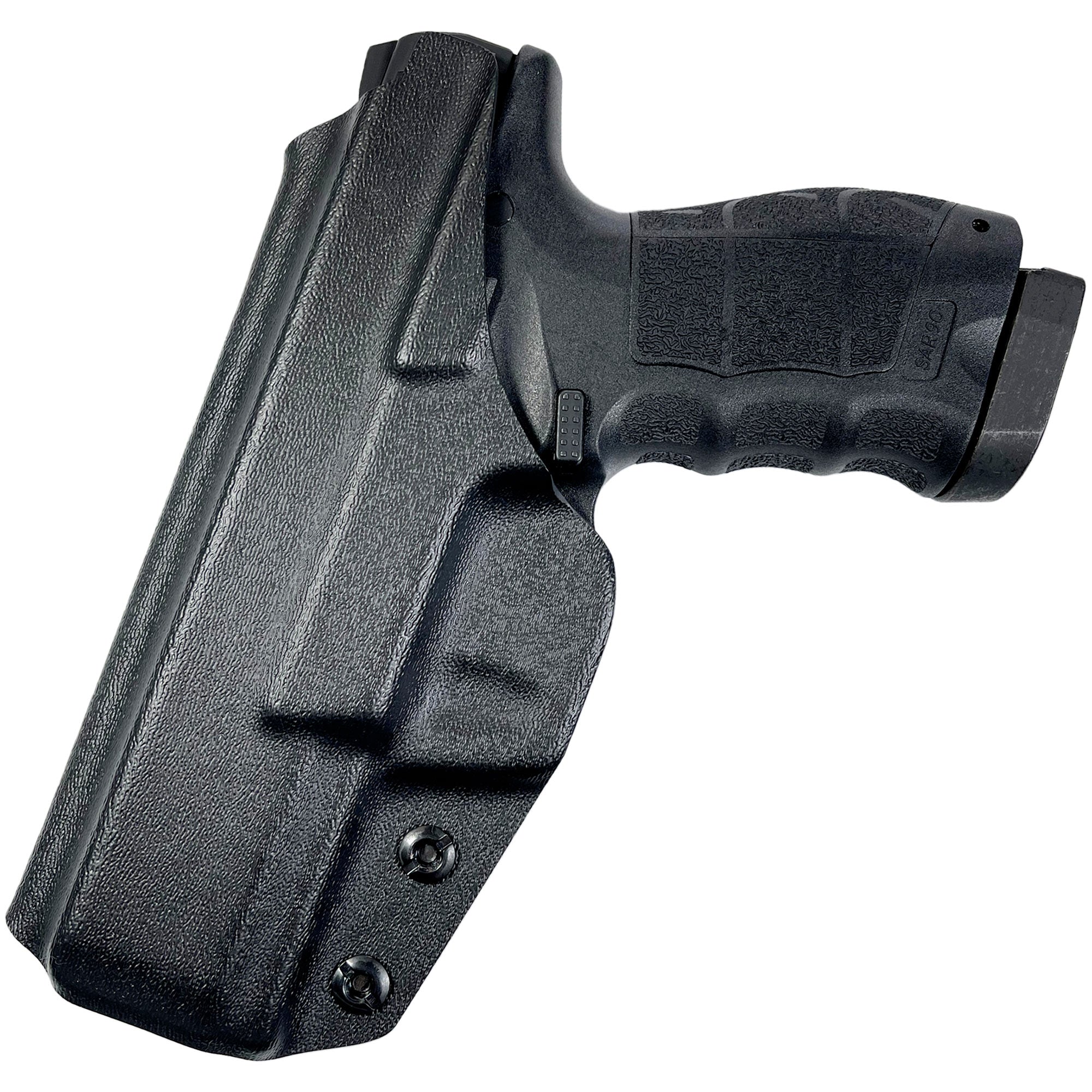 Sarsilmaz SAR9 C IWB Full Profile Holster
SKU: HC21-IWB01-SAR9C-CFRH
SHIPS SAME DAY | 1-3 DAY DELIVERY
(Order by 1:00 PM EST)
The Full Profile Holster protects your handgun by fully wrapping around it while still allowing you to have a safe and secure draw. The Full Profile Holster is ideal for stock guns without red dot sights.
Compatible Model: Sarsilmaz SAR9 C 4in barrel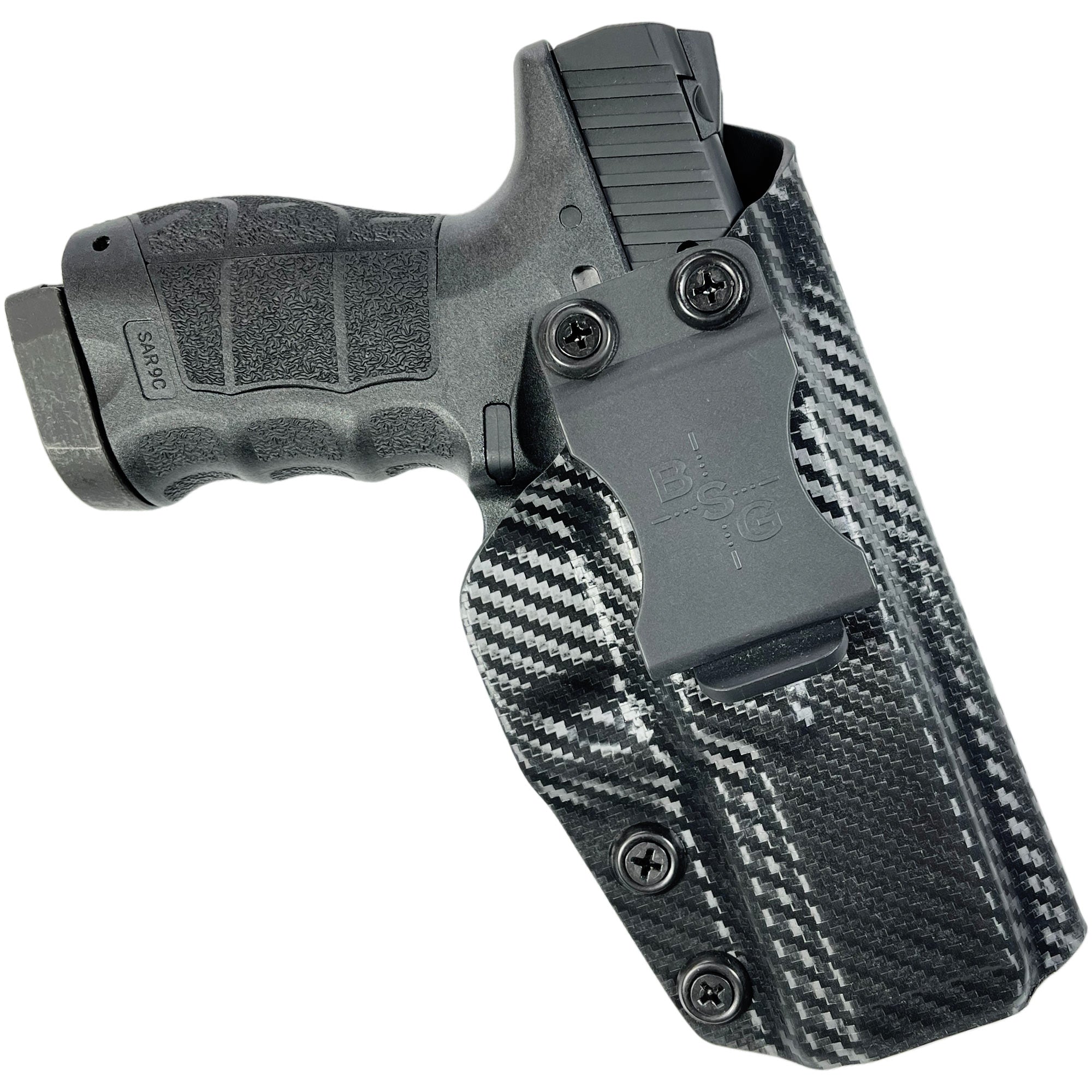 Sarsilmaz SAR9 C IWB Full Profile Holster
Sale price

$34.99
Regular price
Choose options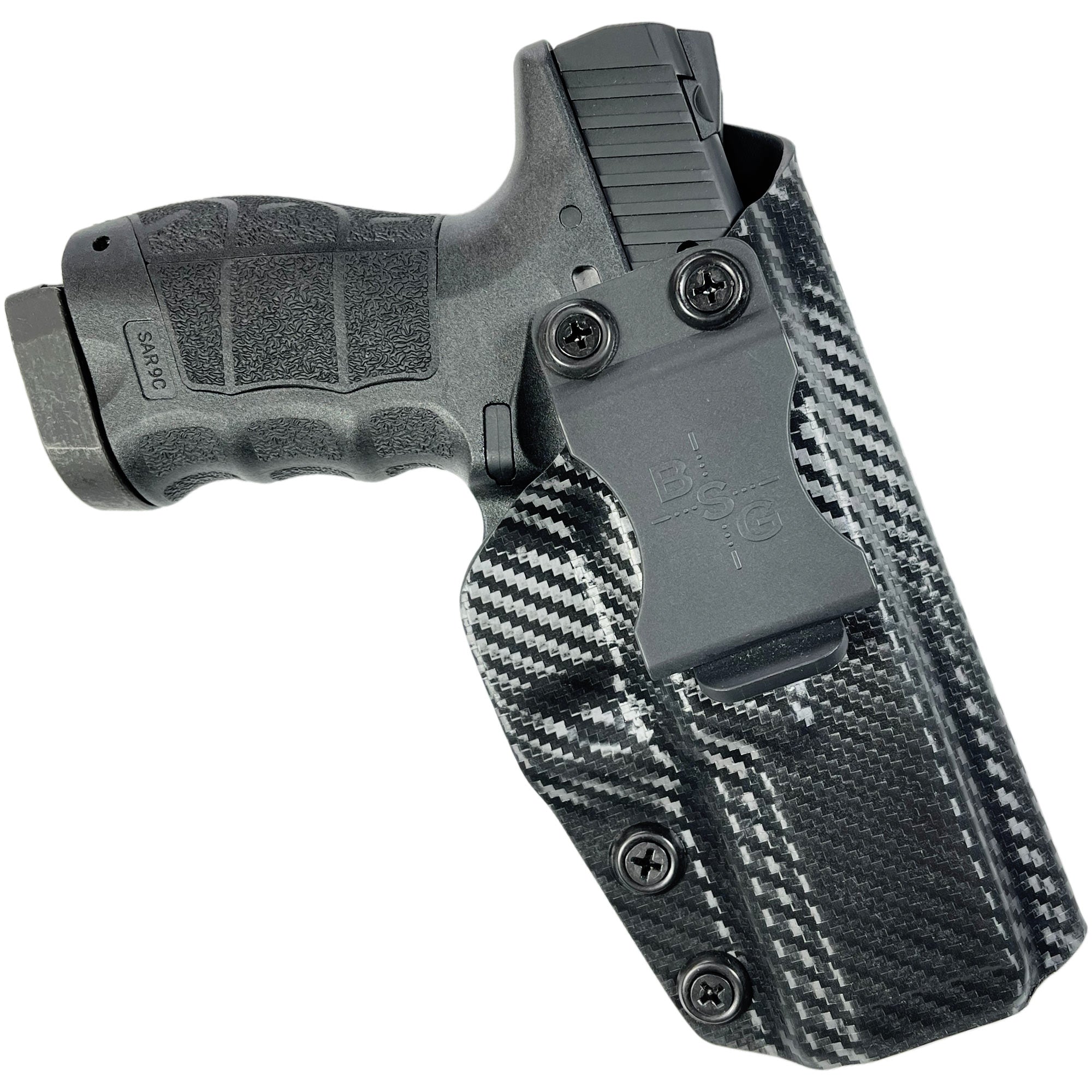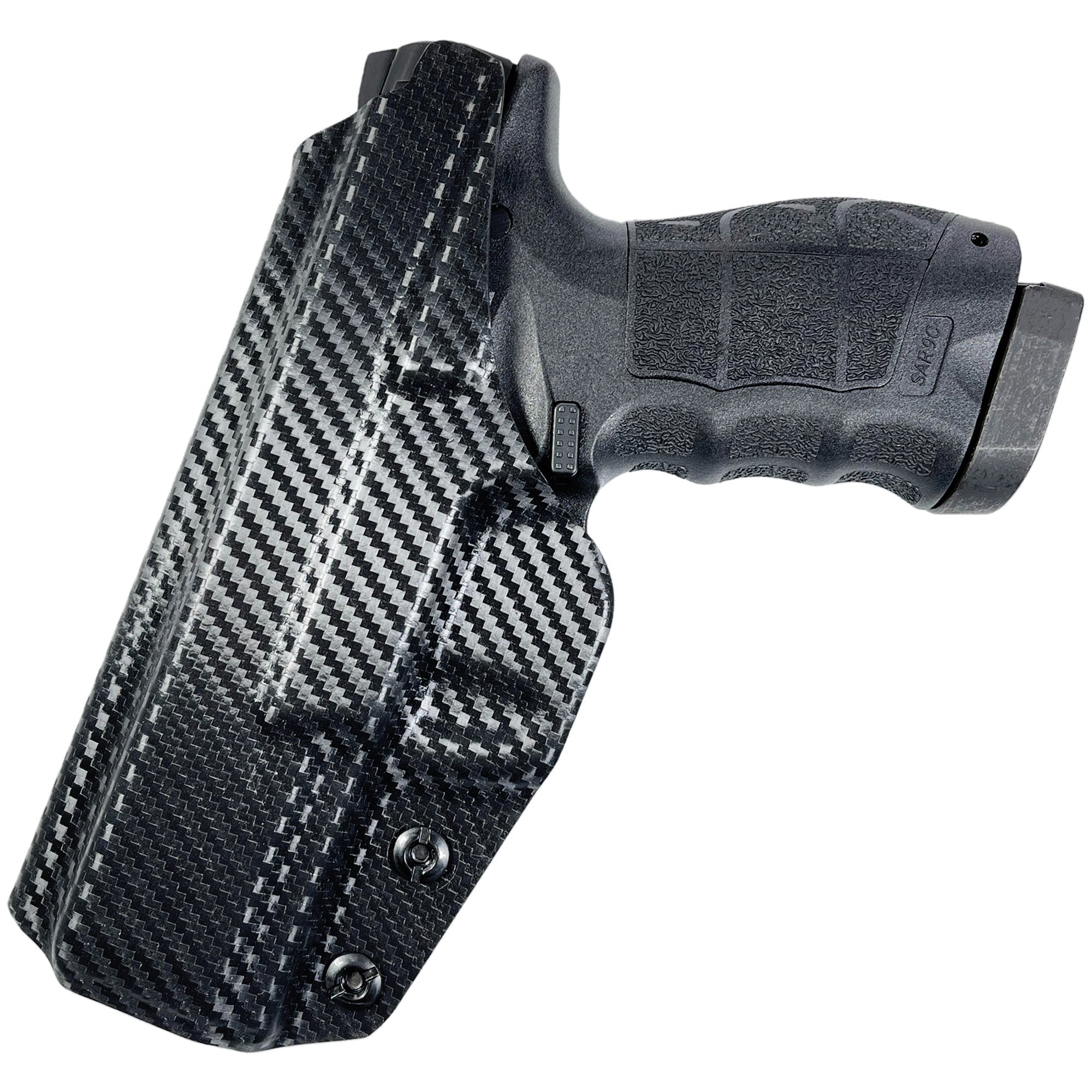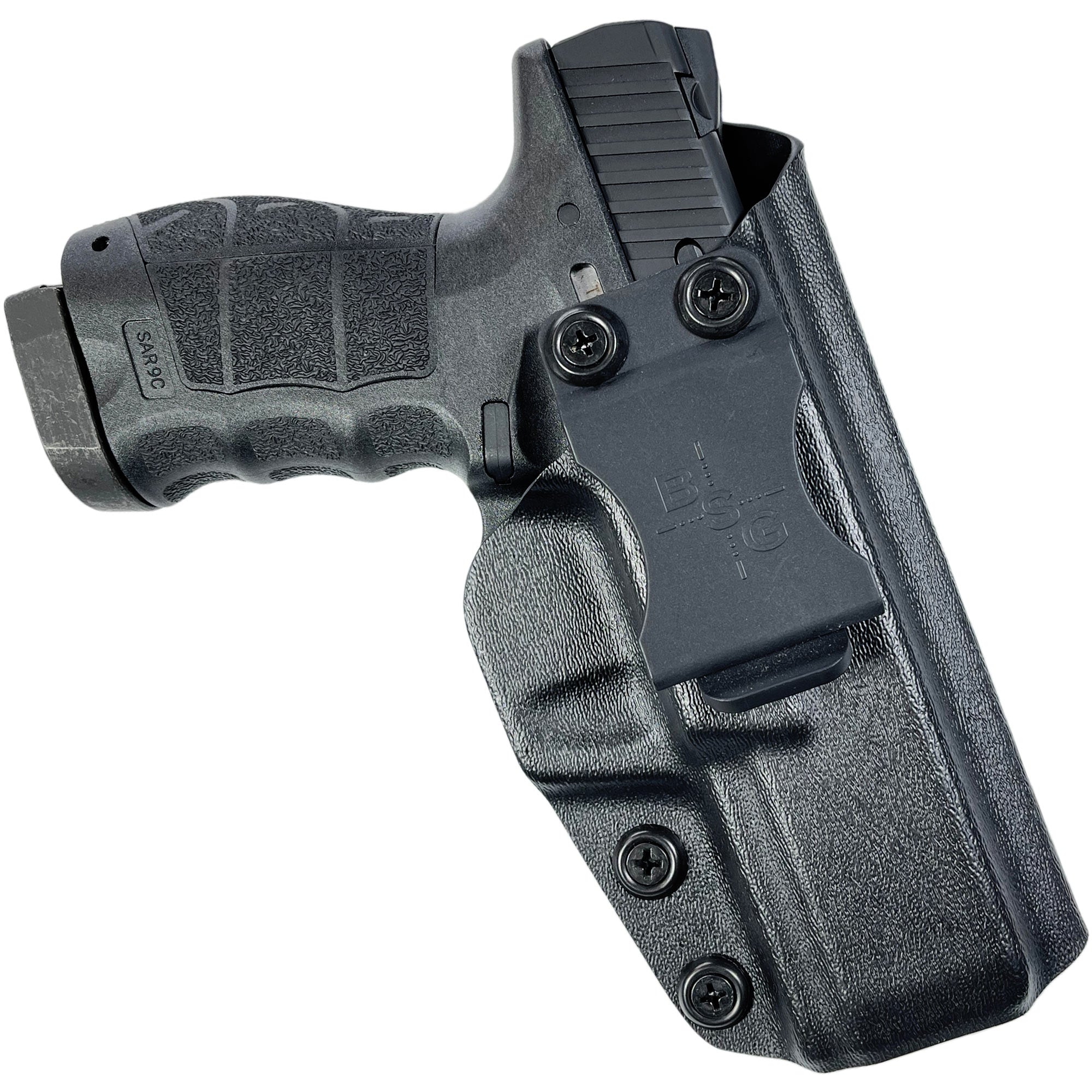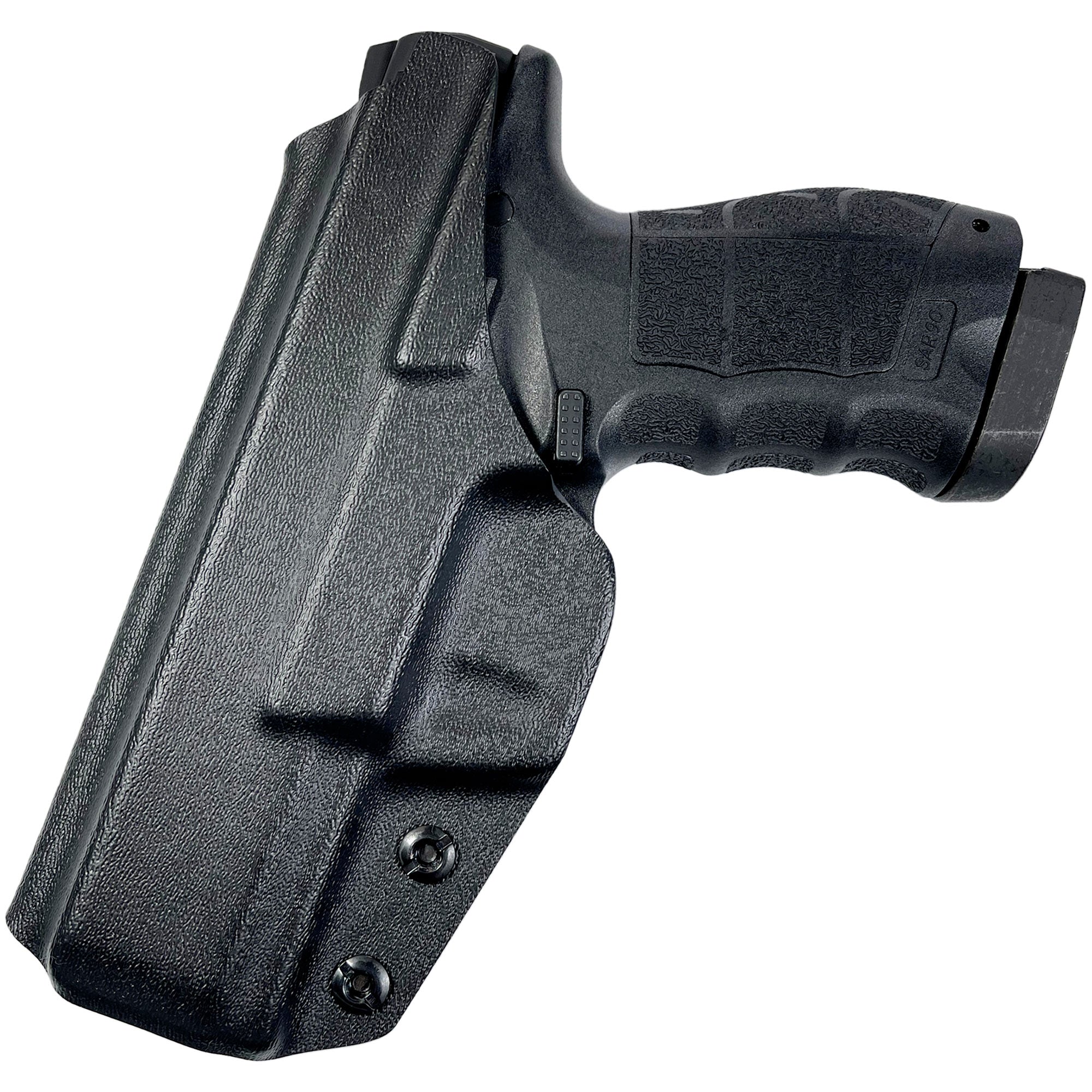 FULL PROFILE HOLSTER FEATURES:
The belt clip is designed to work with 1.5'' belts and offers the use ride-height and 'cant' customization.
The Full Profile Holster covers more than 90% of your firearm, making it ideal for iron sight lovers.
The Full Profile Holster is tapered on the muzzle end but open so you can use a threaded barrel.
Allows the use of aftermarket sights without compromising concealability.
Easily tighten or loosen the firearm's retention with a Phillips screw driver.
Designed, Manufactured & Ships from Sunrise, FL.
Nice Holster
This Sar 9c IWB Holster fit my gun perfect and it feels good on my body. Couldn't find this holster no other place but Black Scorpion Outdoor gear ! Got the carbon fiber holster in a few day and I'm very pleased with the brand !
Please make a SAR9C Left Handed Holster for us SouthPaws WE SHOOT SAR's TOO !!!!!!
Please make a Left Handed version of this SAR9C Holster. I LOVE MY SAR9C and want to carry it !!!!!!!!! Thank you..................
Sar 9c holster
It's hard to find holsters for the sar 9c I was so lucky to find one on here ordered it in the carbon fiber look and when it arrived it fit amazingly and it looked great definitely would recommend to anyone who's looking to buy one
Fits great and comfortable and I love the service I received
SAR9C
Great fitting holster for the SAR9C. There are not very many holsters on the market for this firearm at this time and I was pleasantly surprised to find one on your website at such a great price and after receiving it I was extremely impressed at the great fit and the adjustability of the angle and ride height!
Package Contents
1X Holster w/ Belt Attachment Clip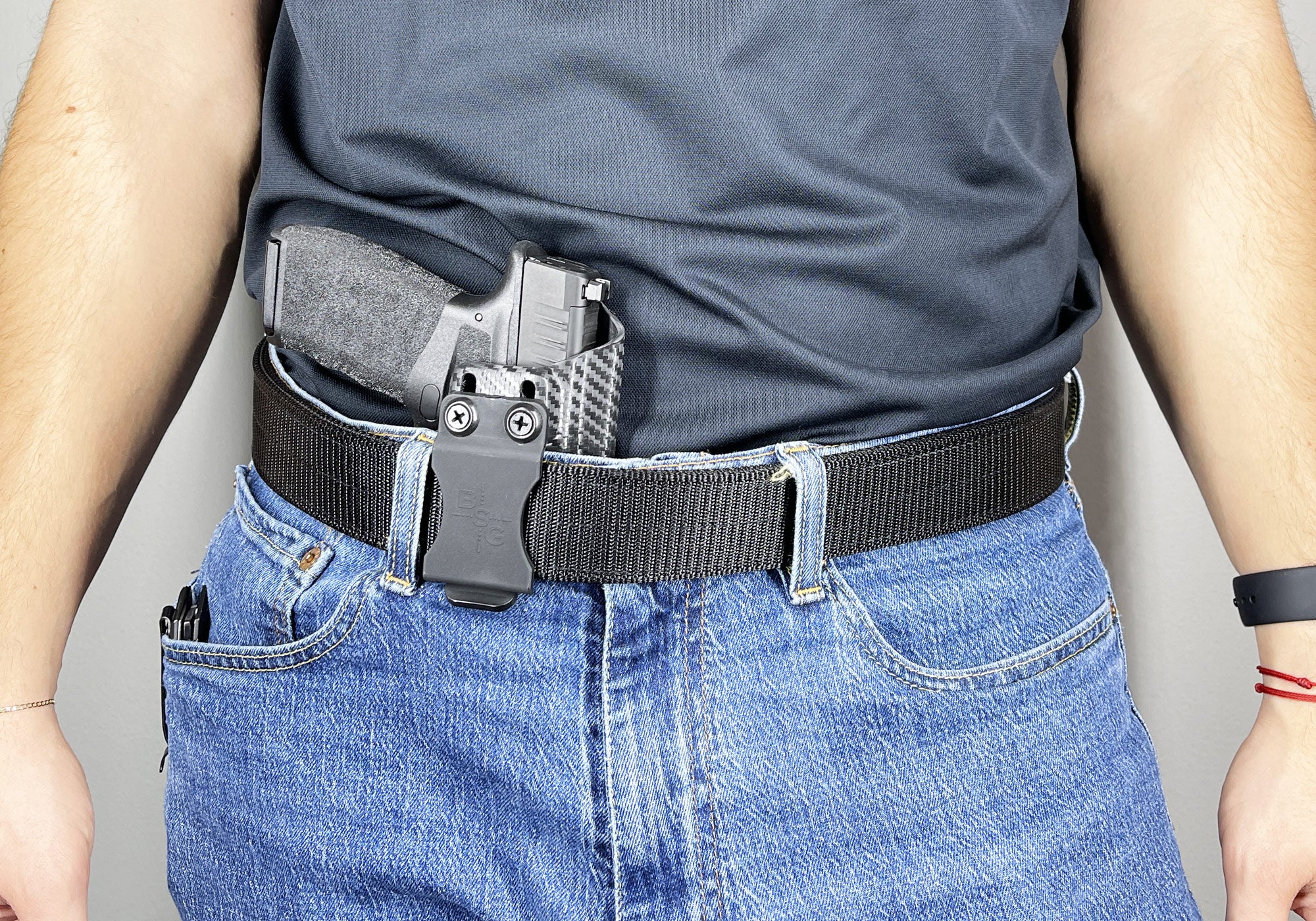 EASY TO CONCEAL, EASY TO ACCESS
The IWB Full Profile Holster includes a 1.5'' belt clip for convenient attachment to your belt. Crafted with the intention of providing a complete grasp of your firearm, this holster ensures quick accessibility during critical moments.
COMPLETELY PROTECTED
Tailored to envelop most of your firearm, the IWB Full Profile Holster proves to be an excellent option for firearms without an optic.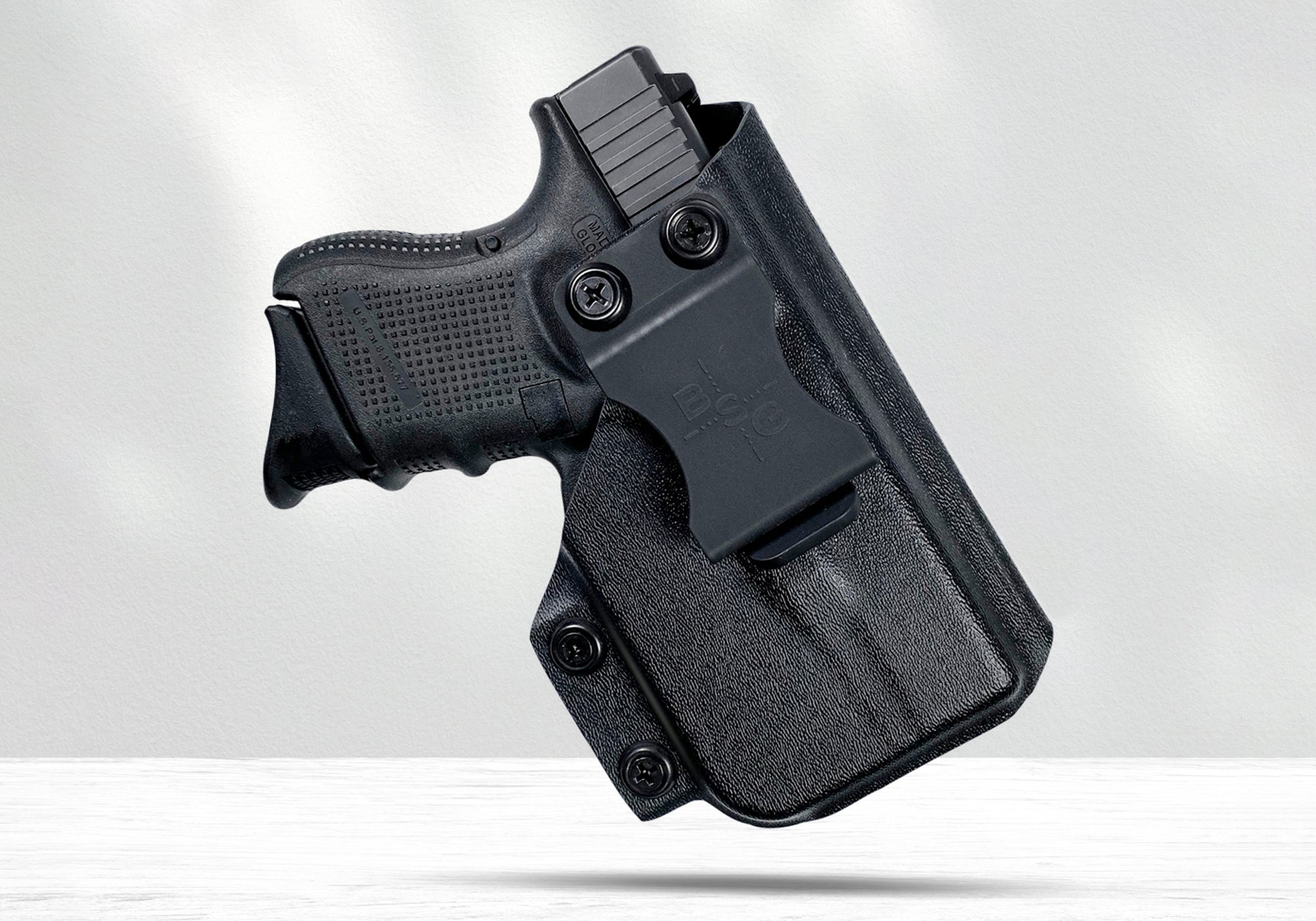 Various methods of utilization
The holster design enables the user to carry in the appendix position, on the strong side, at the hip, on the back, and in a cross draw configuration.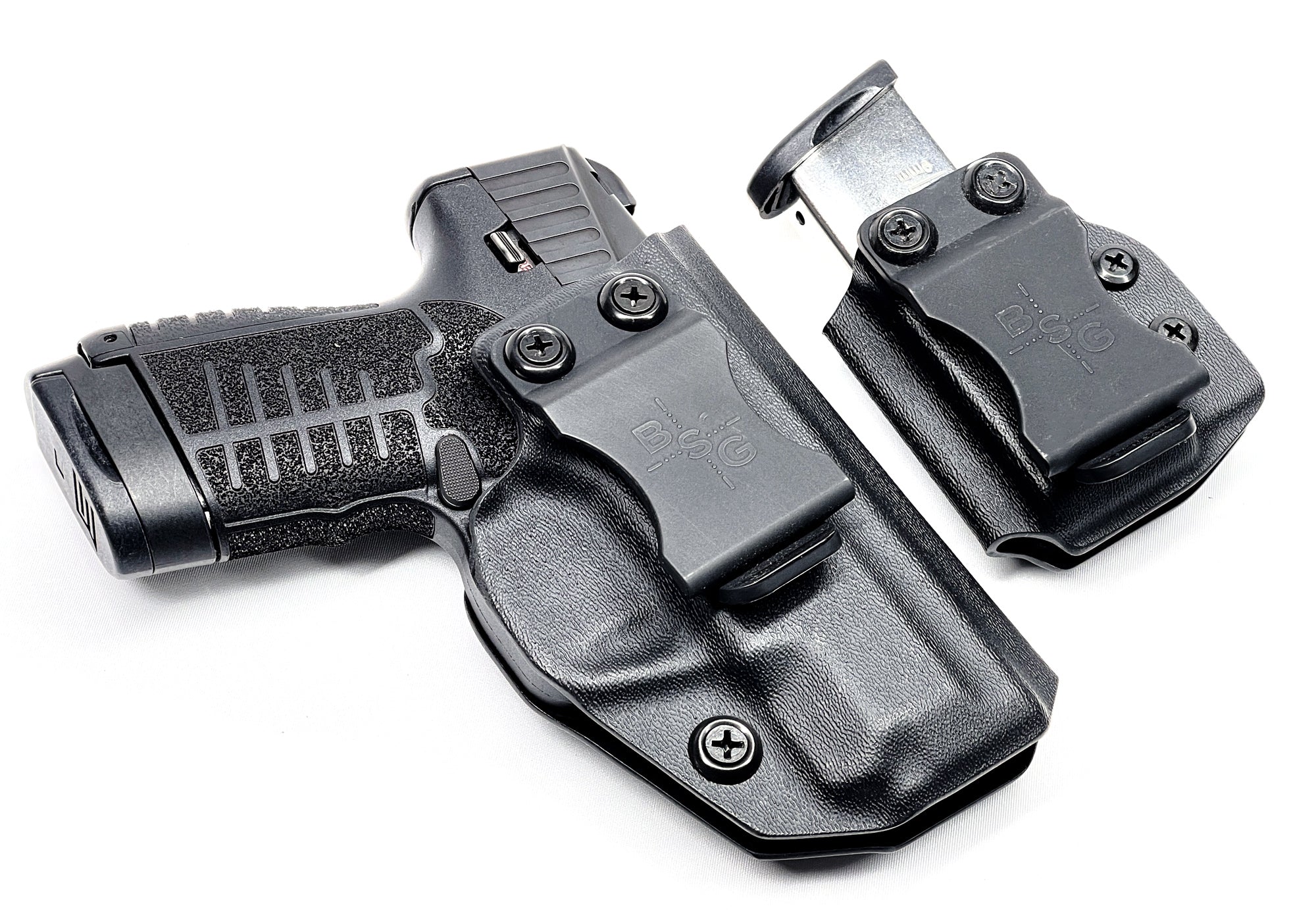 Tailored for a perfect fit