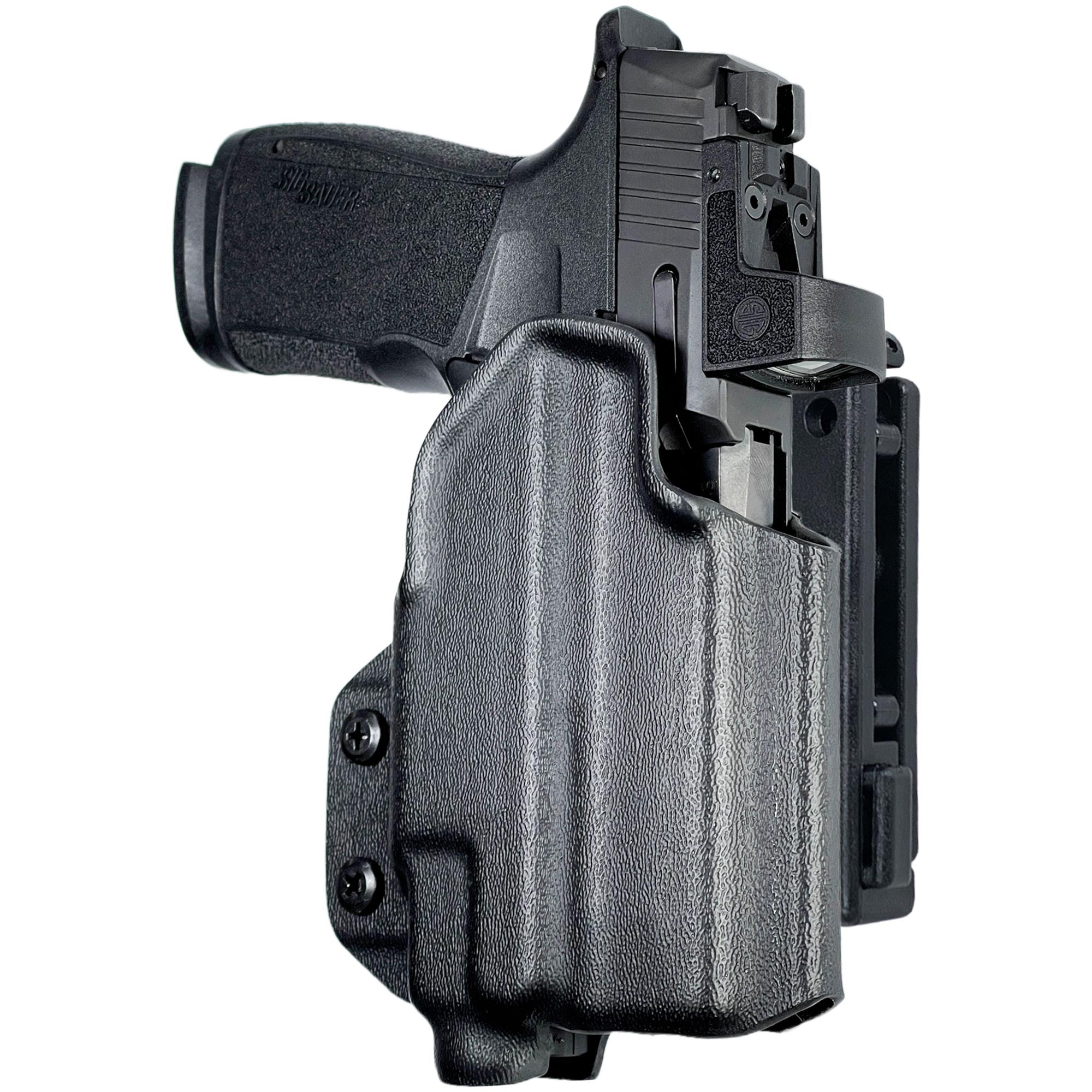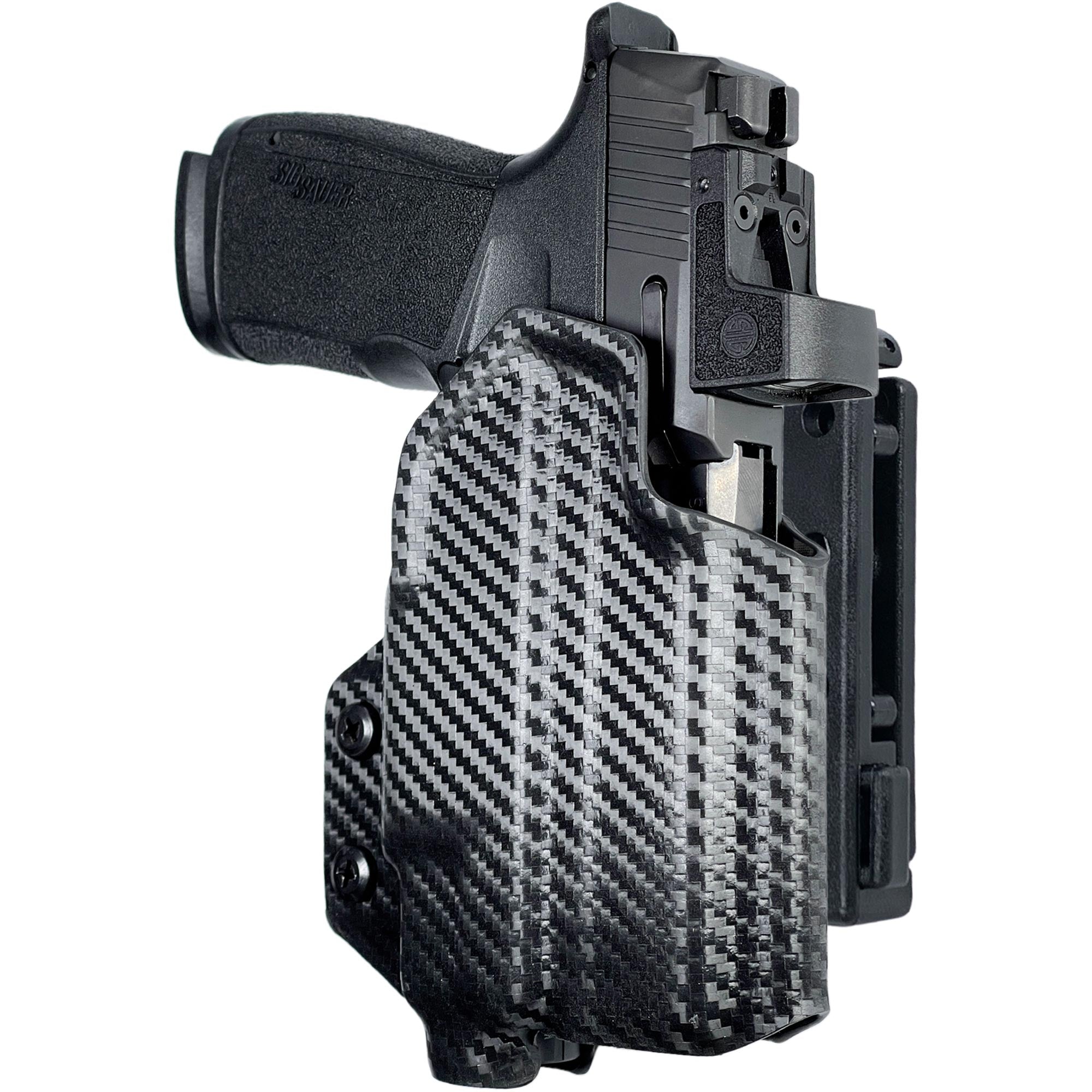 Sig Sauer P365 X-MACRO w/ TLR-7, TLR-8 Pro IDPA Competition Holster
SKU: HC03-IDPA-P365MACROTLR8-BKRH
---
SHIPS SAME DAY | 1-3 DAY DELIVERY
(Order by 2:00 PM EST)
Introducing the Pro IDPA Competition Holster, a versatile and reliable holster designed for both concealed carry and competitive shooting. Made from high-quality .8'' Kydex, this holster offers superior durability and strength to withstand even the most rigorous use.
The Pro IDPA Competition Holster features a unique belt attachment that can be adjusted to work with belts ranging from 1.5'' to 2'' in width, ensuring a secure and comfortable fit for all users. This holster is also compatible with any slide-mounted optic, making it an excellent choice for shooters who want to customize their setup for maximum precision and accuracy.
The cut of the Pro IDPA Competition Holster allows for a quick and precise draw, making it an excellent choice for competitive shooters who need to be fast on the draw. Additionally, the holster is tapered on the muzzle end but allows the use of a threaded barrel, ensuring maximum flexibility and compatibility.
Overall, the Pro IDPA Competition Holster is an excellent choice for anyone looking for a reliable, versatile, and high-quality holster for concealed carry or competitive shooting. Its adjustable belt attachment, compatibility with slide-mounted optics, and quick and precise draw make it a top choice for shooters who demand the best.
Compatible Model(s):  Sig Sauer P365 X-MACRO 3.1'' barrel using either a Streamlight TLR-7 or TLR-8. The holster is not compatible with the TLR-7 Sub.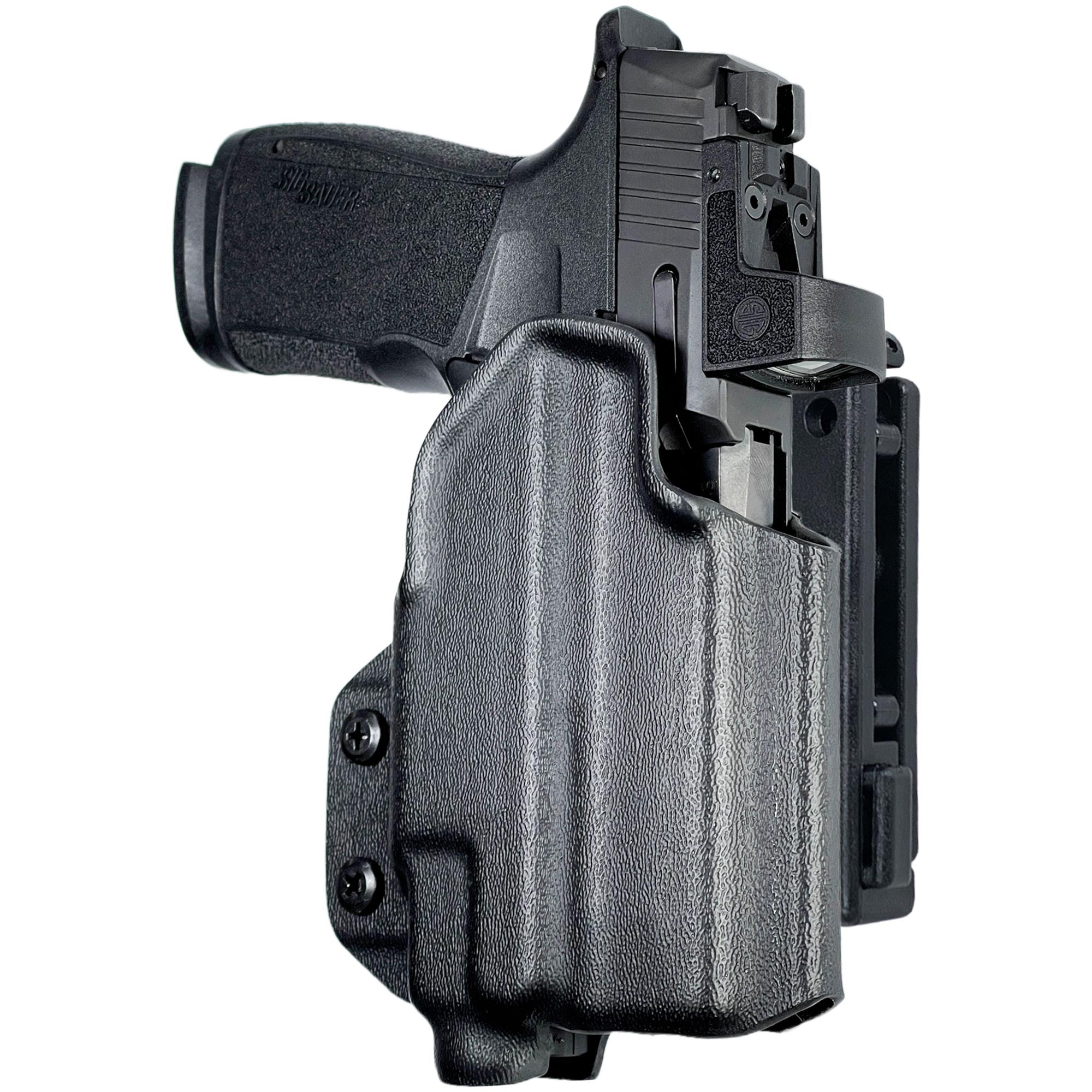 Sig Sauer P365 X-MACRO w/ TLR-7, TLR-8 Pro IDPA Competition Holster
Sale price

$56.99
Regular price
Choose options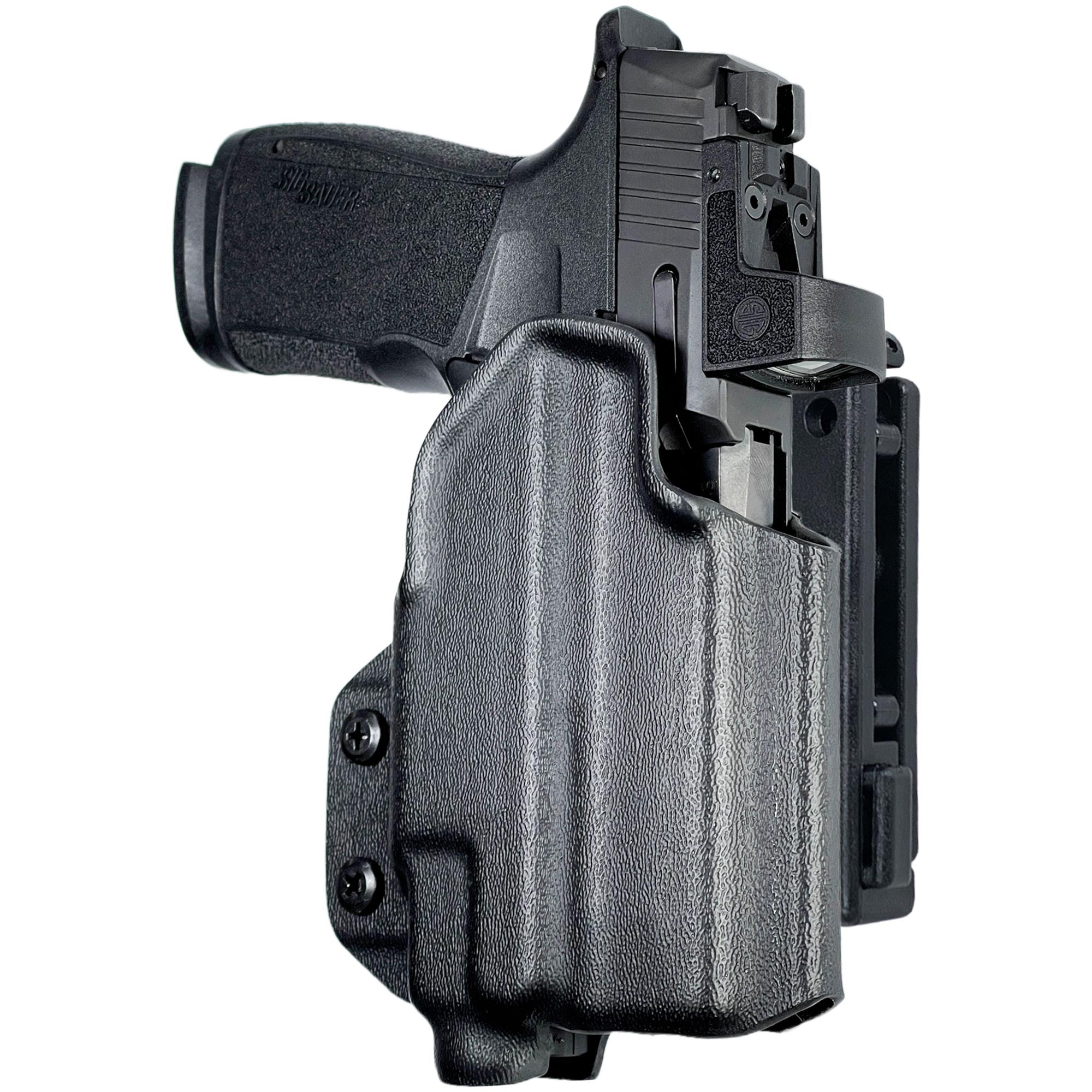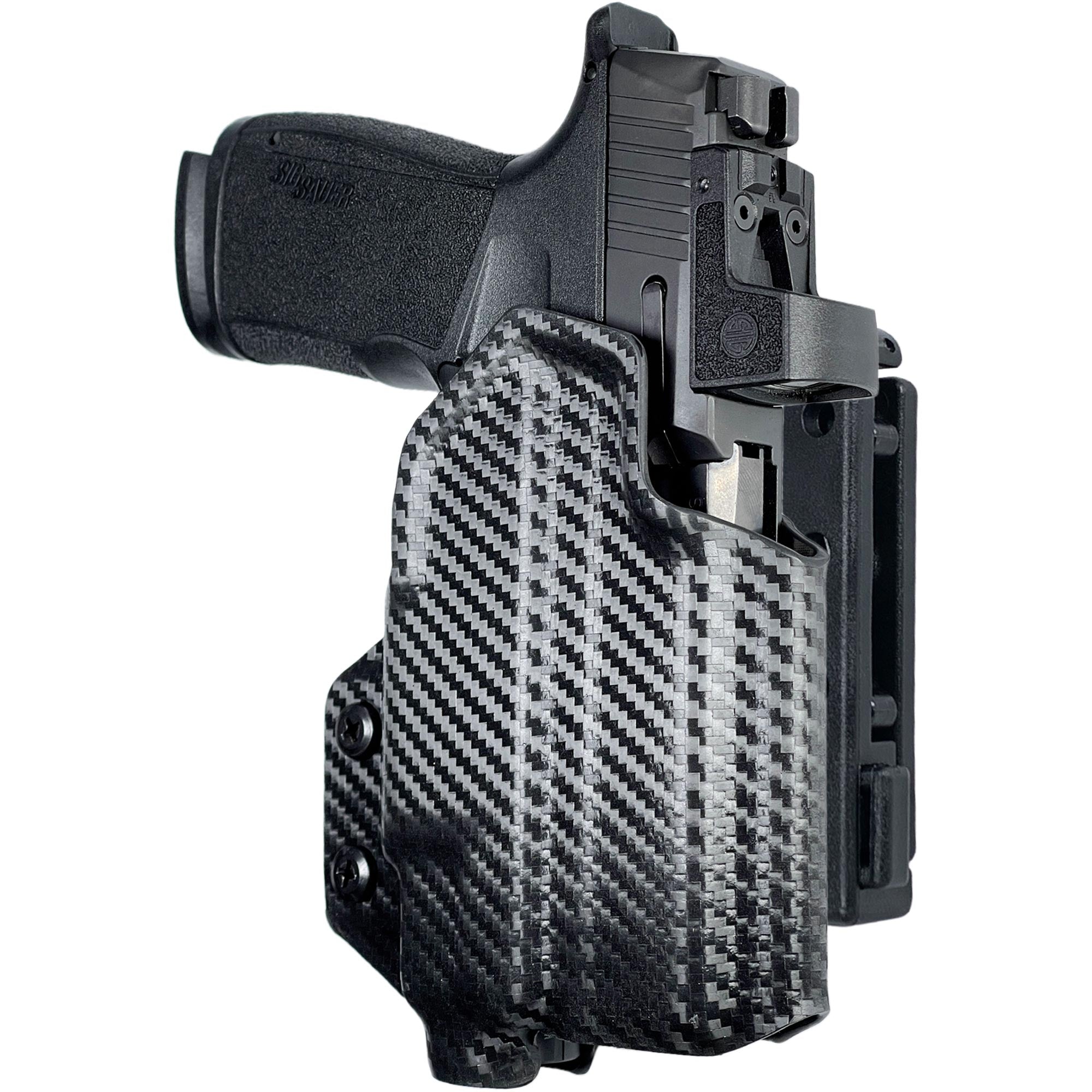 Very Happy. My 1st BS holster won't be my last
I bought another brand IWB holster for this pistol configuration and found it to be too form fitting. If I was positioned just right and the belt squeezed the holster, it was all but impossible to remove. I was able to fix it, but wanted an OWB holster for this same pistol and decided to look elsewhere.
I'm really happy with the BS holster. It's clearly designed for the draw. You can adjust the tension, but that does not cause it to hang on anything on the pistol.
I've very happy with the overall quality, fit and finish and I really like the way the edges are done at the opening. It's also not bulky like many of the light bearing holsters and would easily conceal under a light jacket or shirt.
There's just so many holster companies these days and the tendency is to go with what you know, or what you've heard of. Really glad I decided to try something new to me.
Works Great
My news Safariland QLS holster for my new Sig 365 X Macro 9mm works great. It fits perfectly with my Streamlight TLR-7 flashlight.
Good quality, does what it needs to. Comfort and adjustability are only issues
As stated in the title, the quality of the holster and materials is solid. Retention is adjustable and easily got it to hold my firearm securely. My only issues with it are comfort. If wearing the holster for moderately long durations of time, the clip that goes on your belt will dig into your hips and actually bruised my hip after wearing it for ~5-6 hours straight. I'm using a nexbelt so the belts rigidity isn't the issue. Only other small gripe is that you cant adjust where the belt camp is on the holster. There are extra holes on the holster but it can only be configured one way so no adjustability there.
Great holster
This holster is perfect holster for the gun and the tlr7a light. The only thing I changed is in 3D printed a plate that drops the holster to be as low as USPSA allows