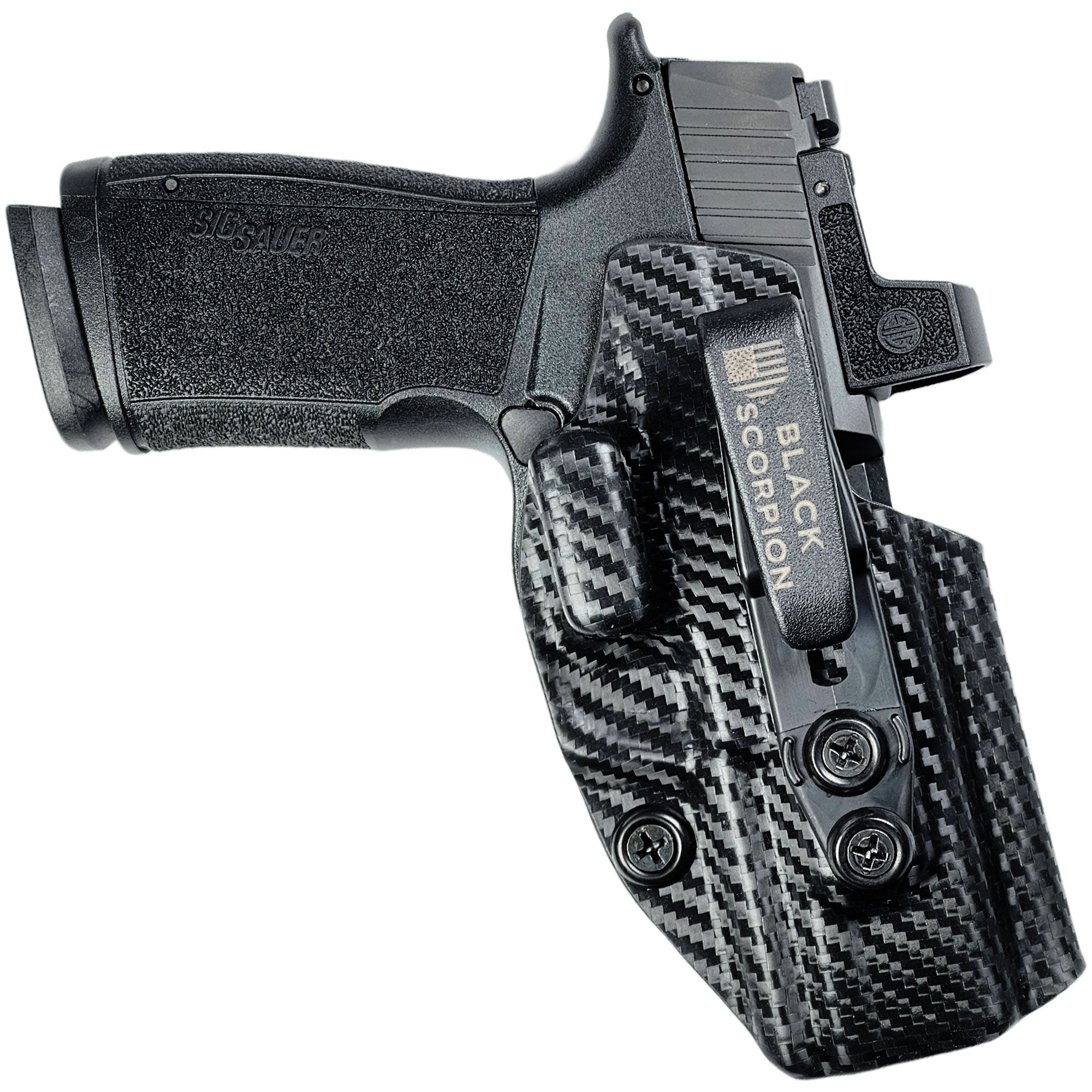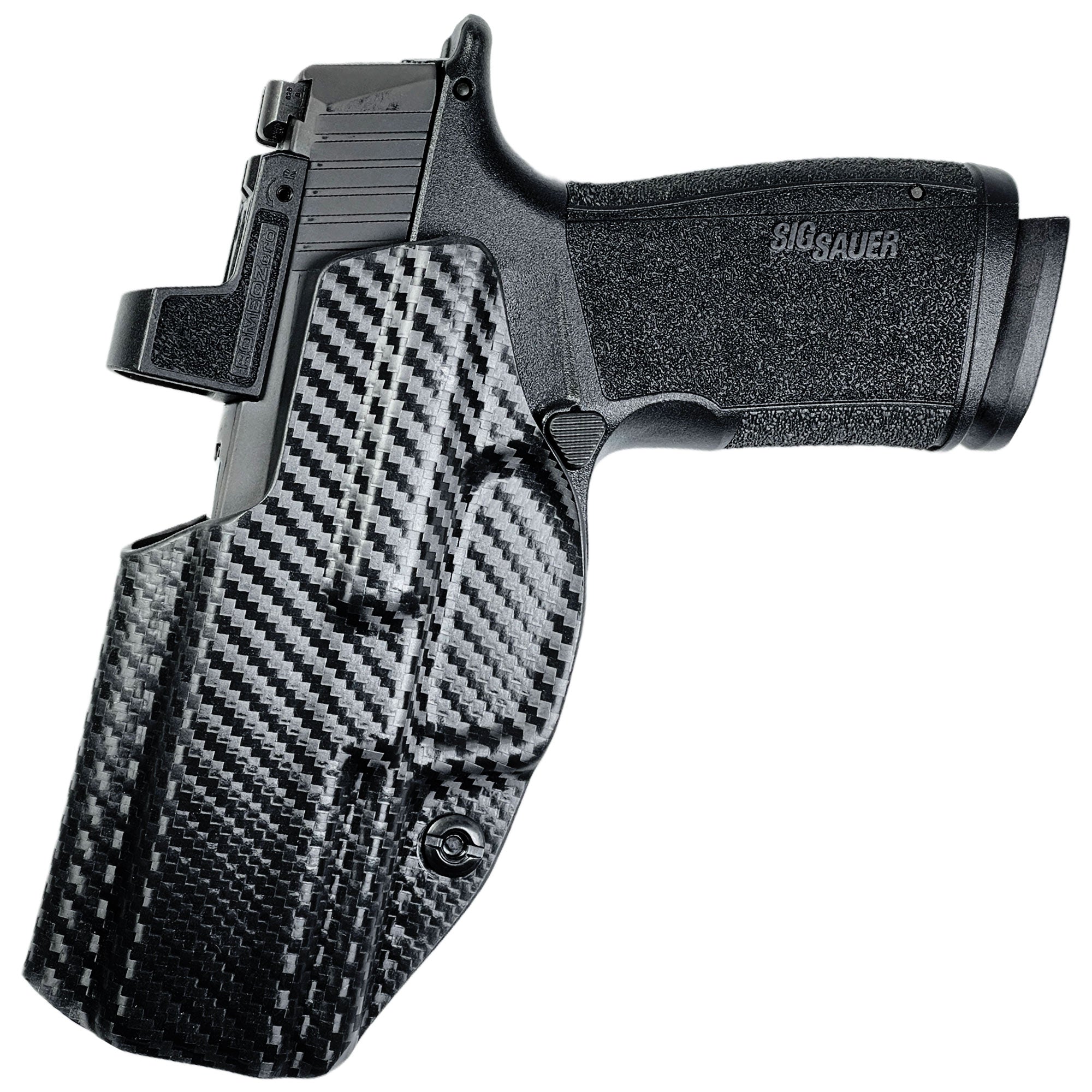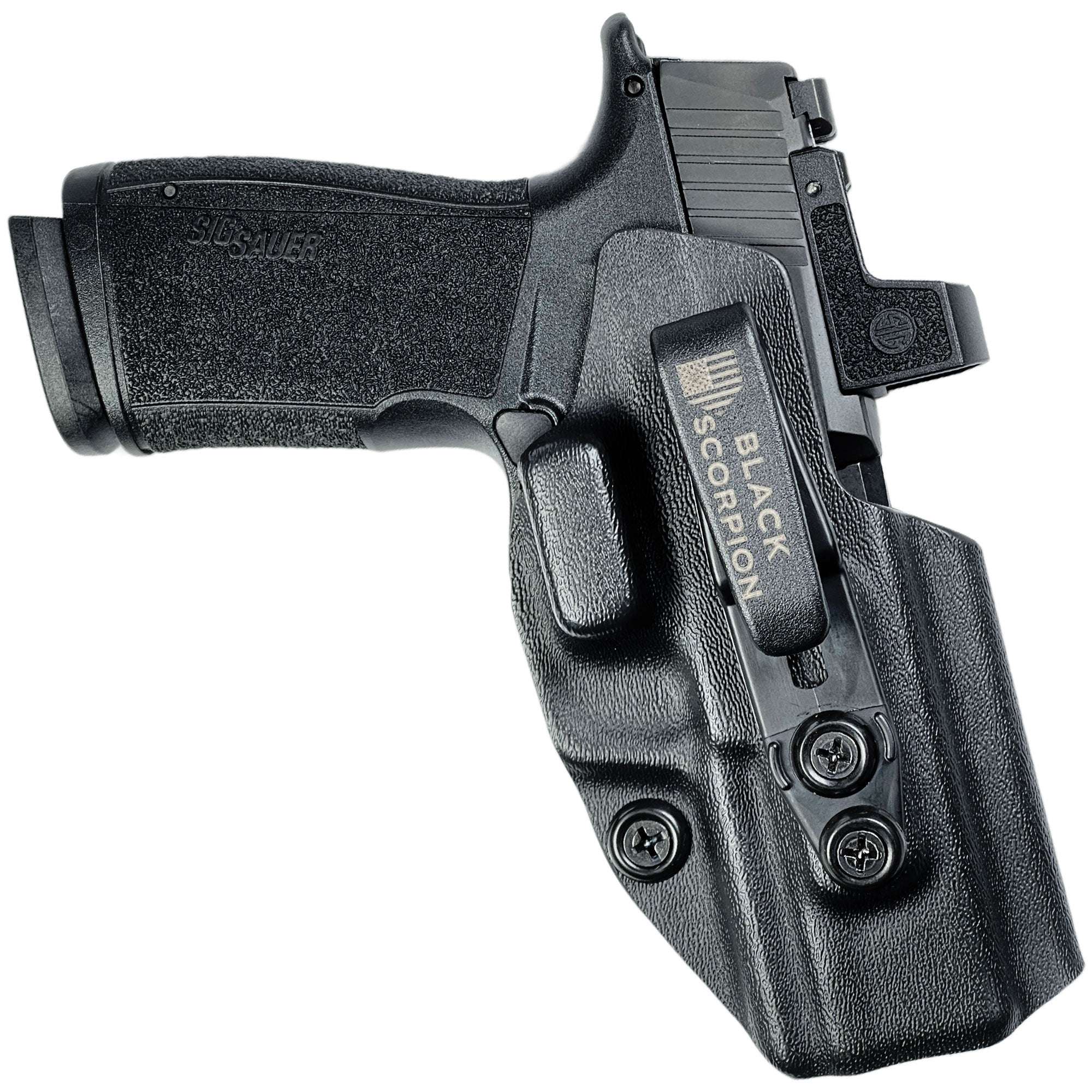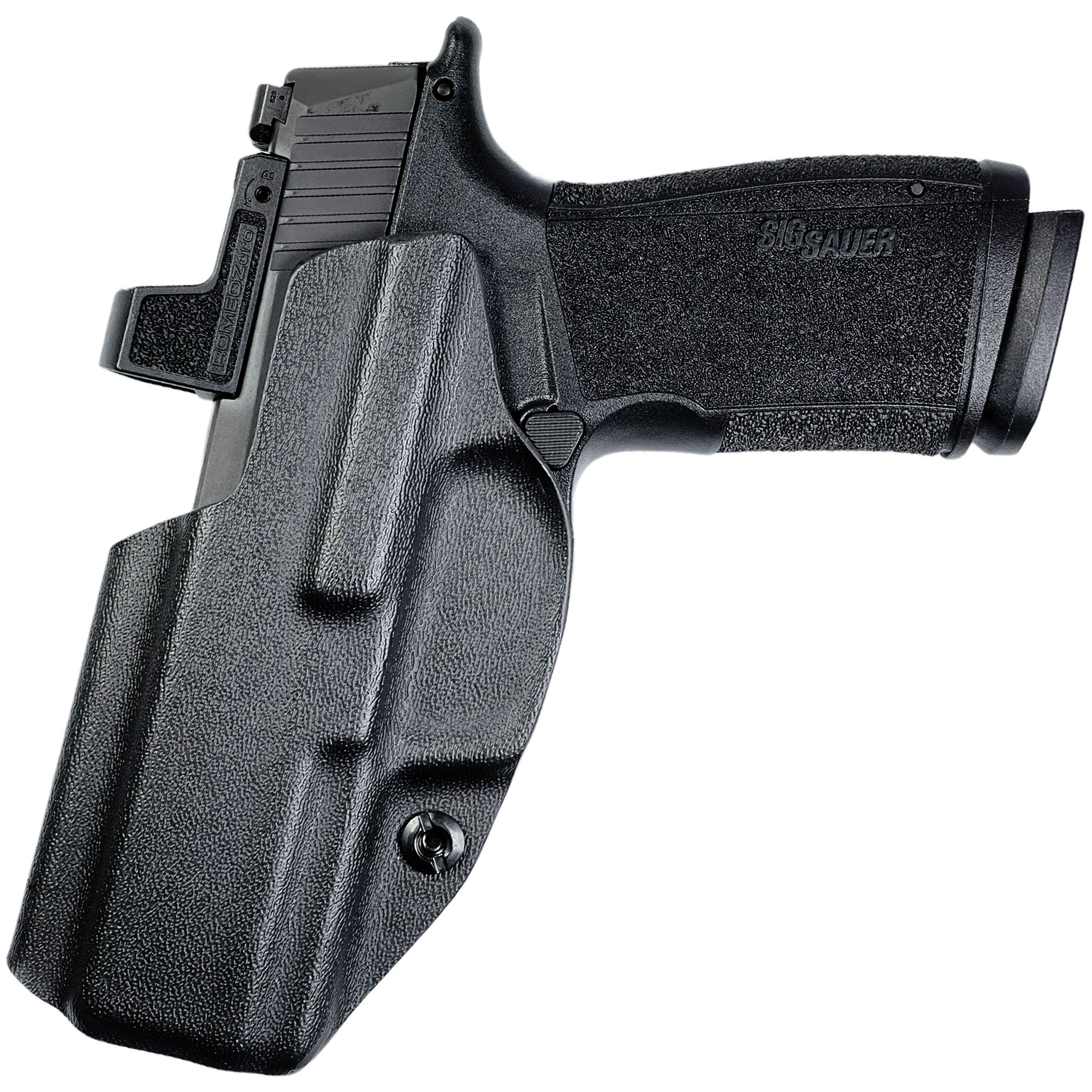 Sig Sauer P365 X-MACRO IWB Belt Wing Tuckable Holster
SKU: HC23-IWBTUCK-P365MACRO-CFRH
SAME/NEXT DAY SHIPPING
The Belt Wing Tuckable Holster offers a discreet way to appendix carry your gun. It is compatible with virtually any red-dot sight on the market and the open-muzzle design allows threaded barrels to pass. The protruded area on the trigger pushes against the backside of the user's belt in order to reduce printing.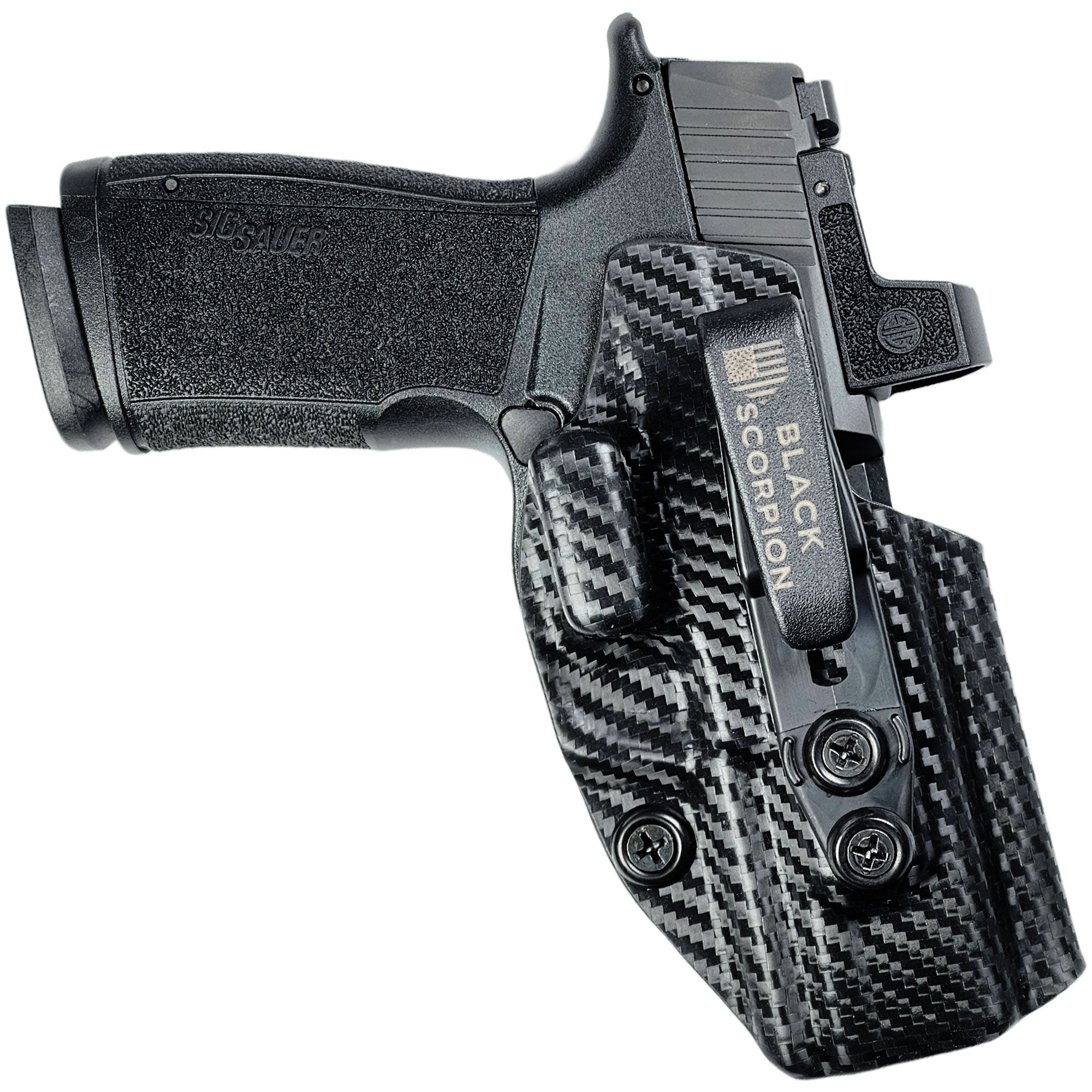 Sig Sauer P365 X-MACRO IWB Belt Wing Tuckable Holster
Sale price

$56.99
Regular price
Choose options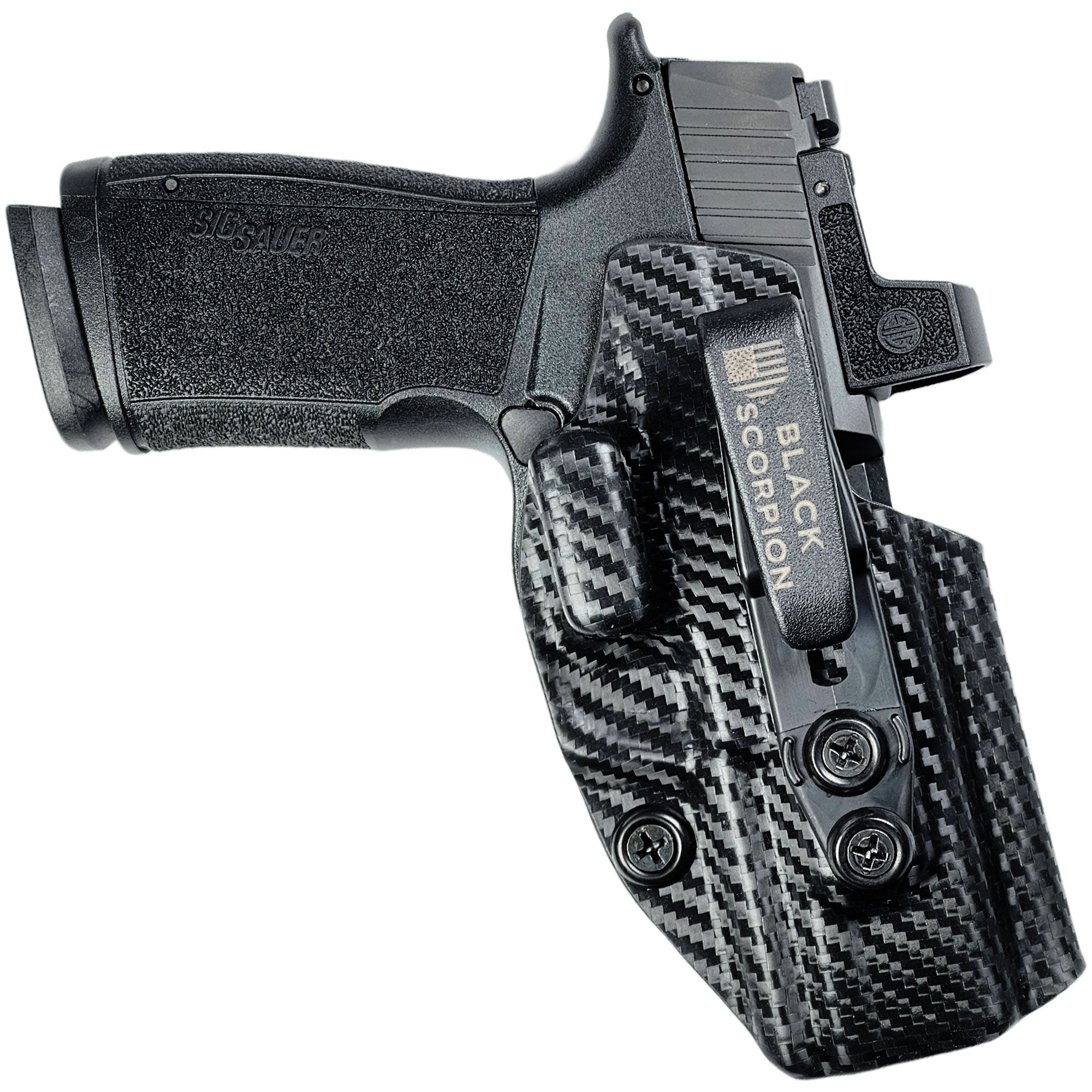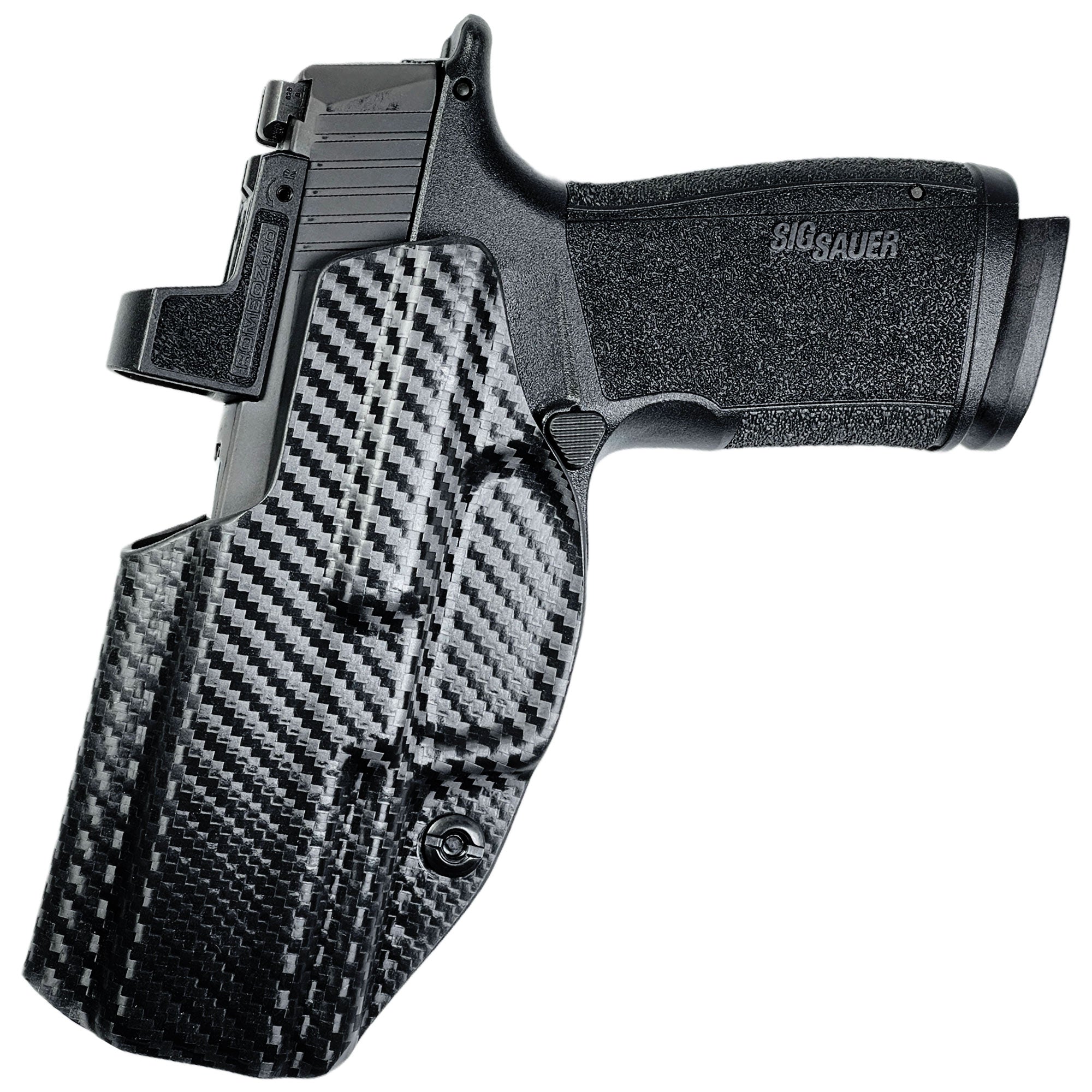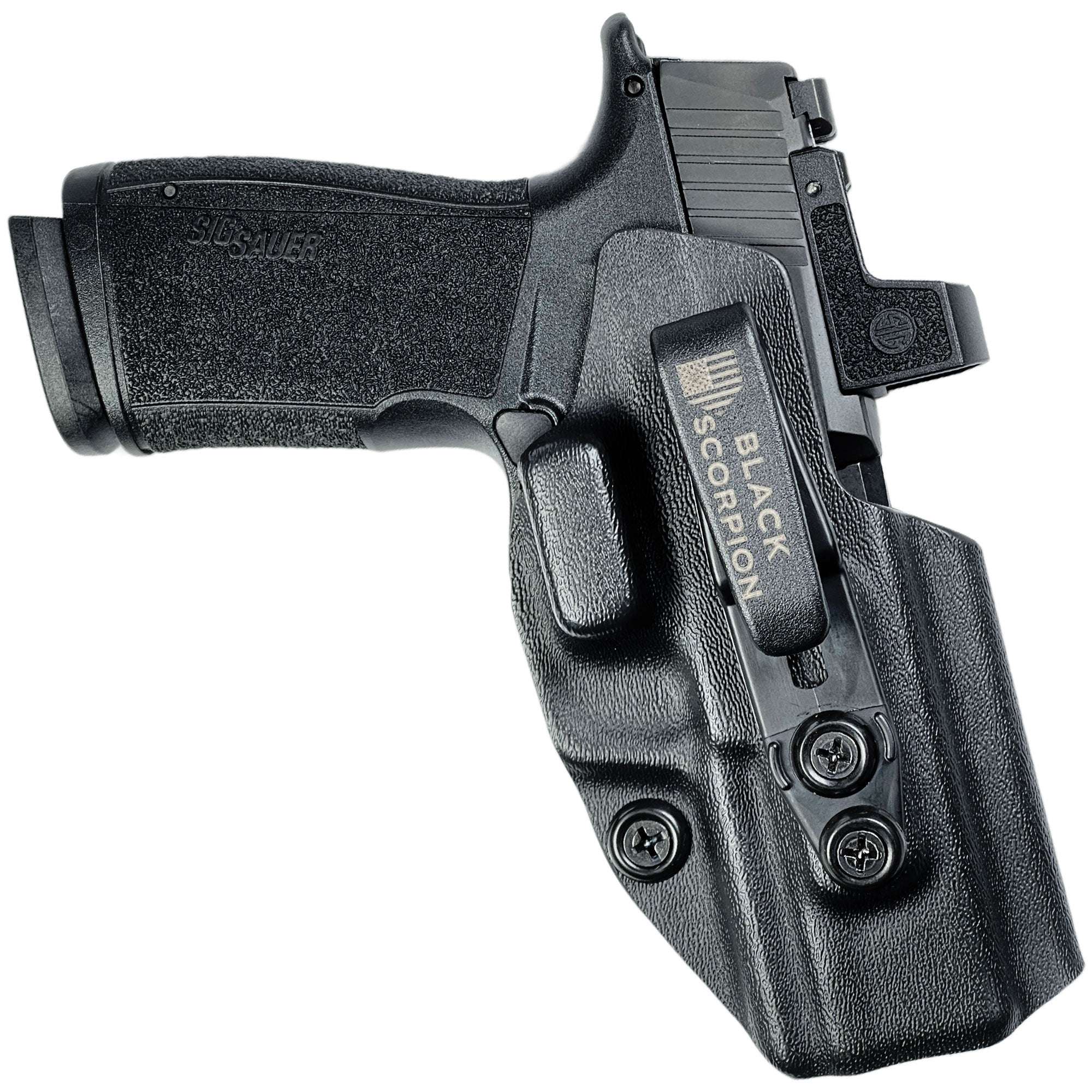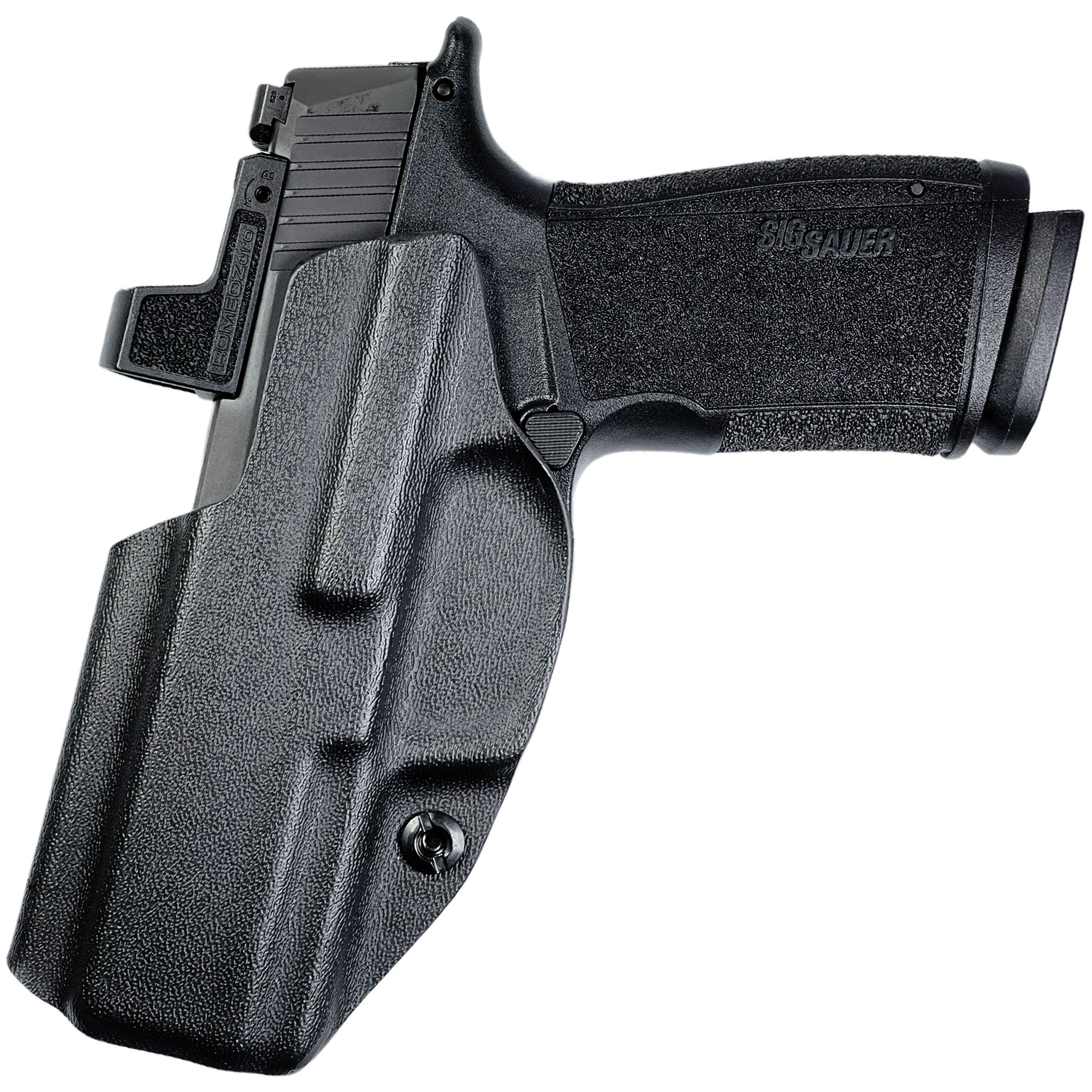 BELT WING TUCKABLE HOLSTER FEATURES:
The Belt Wing Tuckable Holster accommodates a wide range of optics, including RMRs and SROs, making it highly versatile.
The integrated "claw" elevates concealment by applying pressure against the rear of your belt, causing the firearm's grip to move closer to your body, effectively minimizing any visible outline or printing.
The Belt Wing Tuckable Holster provides the flexibility to customize the draw of your firearm by using adjustable retention screws, enabling you to adjust the level of tightness or looseness according to your preference.
The Belt Wing Tuckable Holster is tapered on the muzzle end but open to allow the use of threaded barrels.
The Belt Wing Tuckable Holster includes an elevated sight channel that accommodates aftermarket sights, all while preserving the sleek and inconspicuous profile of your firearm.
Designed, Manufactured & Ships from Sunrise, FL.
Perfect
I was skeptical ordering my holster online as I've never done so, but I'm 10/10 happy with the one I ordered. It feels nice wether I'm wearing cargo pants or gym shorts. It also looks extremely sleek paired with my P365 X-Macro Comp.
Great fit to the Pistol set up
I run a TRL-7 light on my Macro and the fit is perfect. Like with all Kydex only holsters you can get a little bit of discomfort in certain seating positions in the vehicle. With a tucked T-shirt this becomes not big deal but on warmer days I don't have the extra layer. I blame my excessive waistline more than the product. 😂.
I'm very happy with Black Scorpion products so far. I liked my first one well enough that I ordered this additional version so I can cerry with/without the light.
There is a problem!
Fits my weapon well bit as someone mentioned it pinches in at the top then it makes it extremely hard to reholster.
Wish I had bought the one without the red dot cut out.
Fabulous Holsetr
The fit and finish was superb, and a very comfortable fit. Will buy more for other guns, based on this holster's overall fit and finish, and very fast shipping as well.
Package Contents
1X Holster w/ Tuckable Belt Attachment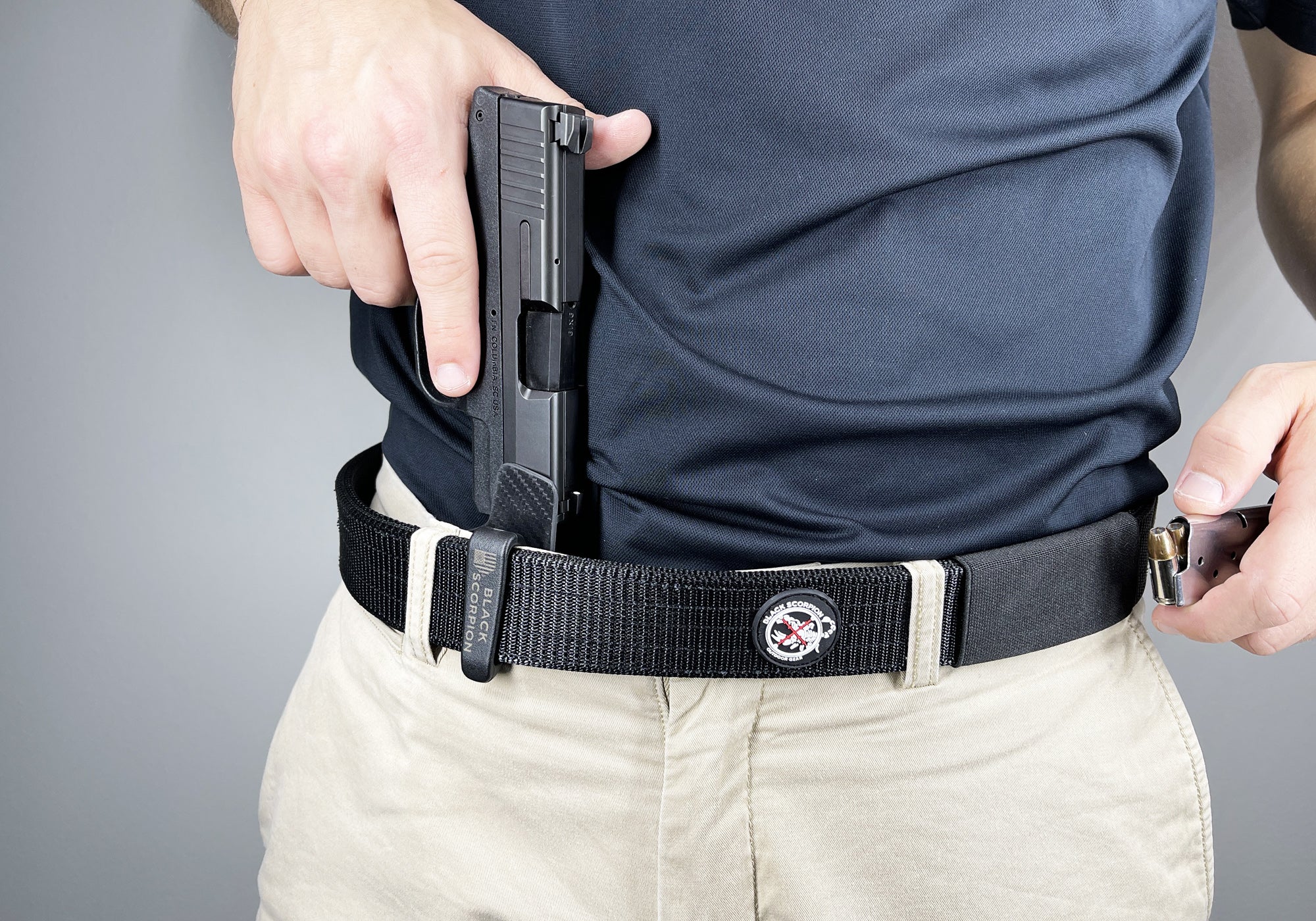 EASY TO CONCEAL, EASY TO ACCESS
The IWB Belt Wing Tuckable Holster includes a 1.5'' belt clip for convenient attachment to your belt. Crafted with the intention of providing a complete grasp of your firearm, this holster ensures quick accessibility during critical moments.
Holster model shown: FN 503 IWB Belt Wing Tuckable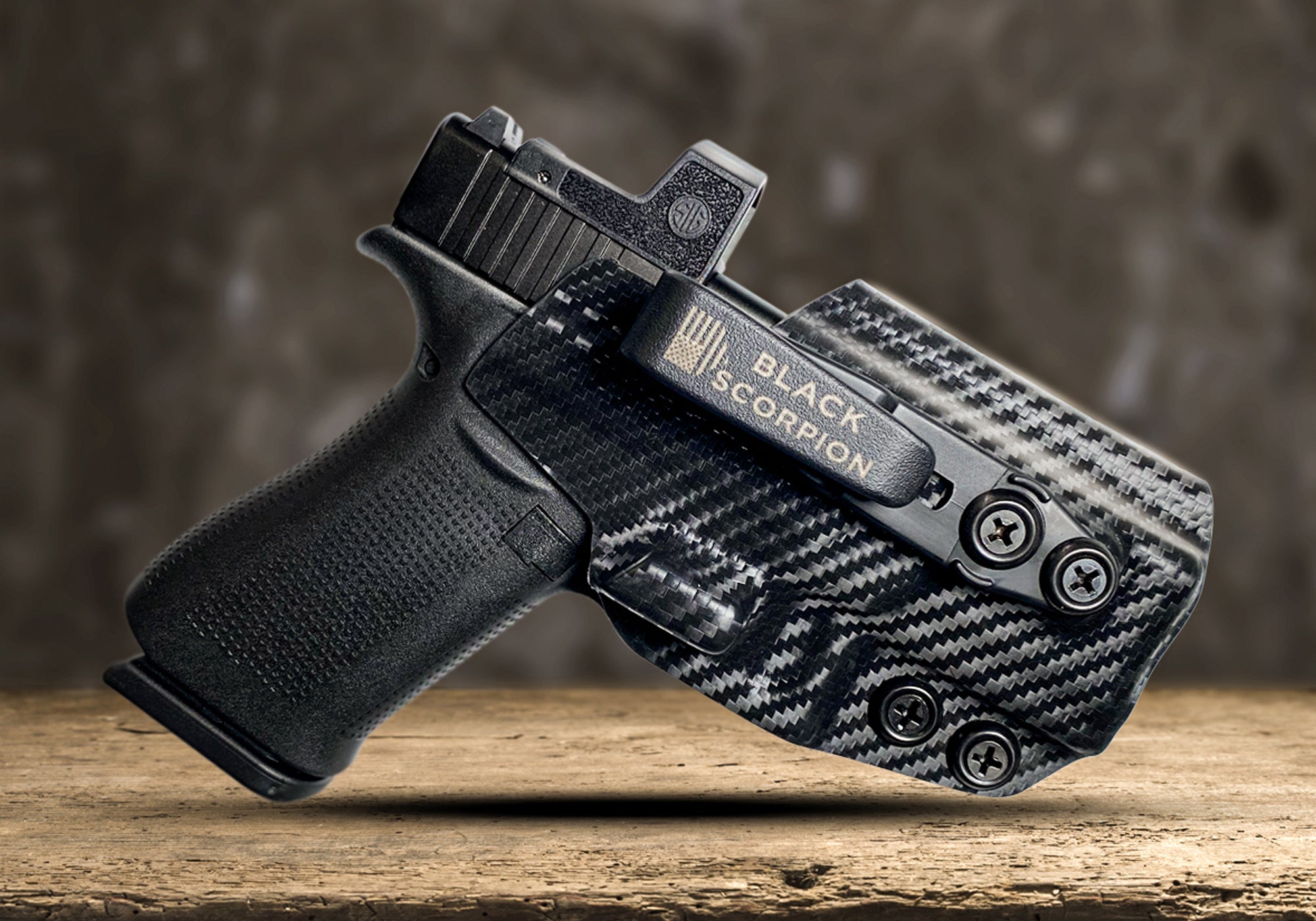 INTEGRATED CLAW & OPTICS READY
The IWB Belt Wing Tuckable Holster comes with a built-in claw that exerts pressure against the inner side of your belt. This action serves to bring the firearm's grip nearer to your body, effectively minimizing visibility. Additionally, the mid-rise sweat guard is designed to accommodate slide-mounted optics.
Holster model shown: Glock 43X MOS IWB Belt Wing Tuckable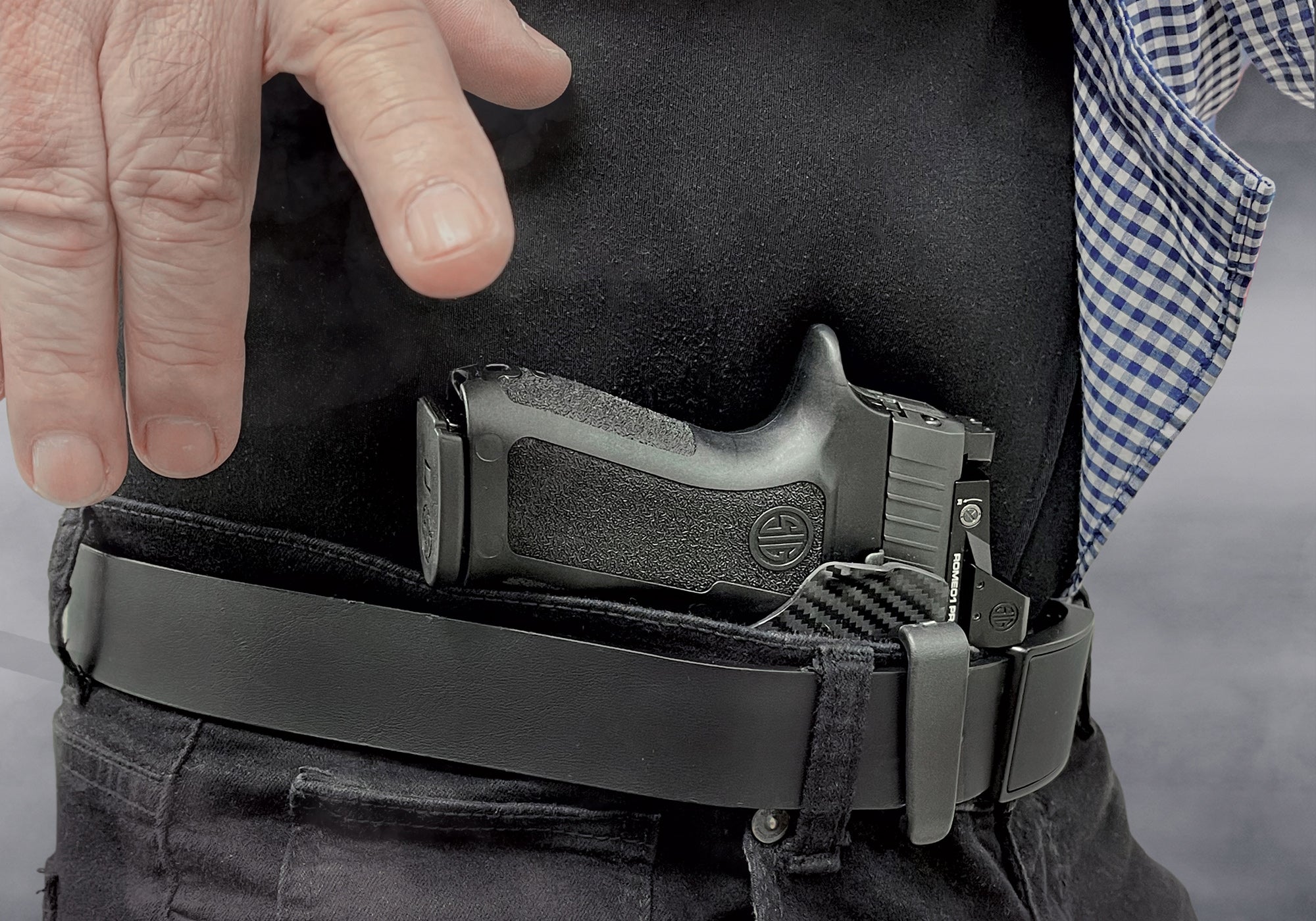 Your Absolute Go To
The IWB Belt Wing Tuckable Holster is meticulously designed to cater to red-dot optics, effortlessly accommodating popular models like the RMR and SRO. It ensures an impeccable blend of comfort and precision fit. This covert Inside the Waist Band holster can be tucked, making both your firearm and holster seamlessly vanish beneath your attire.
Holster model shown: Sig Sauer P320 Compact IWB Belt Wing Tuckable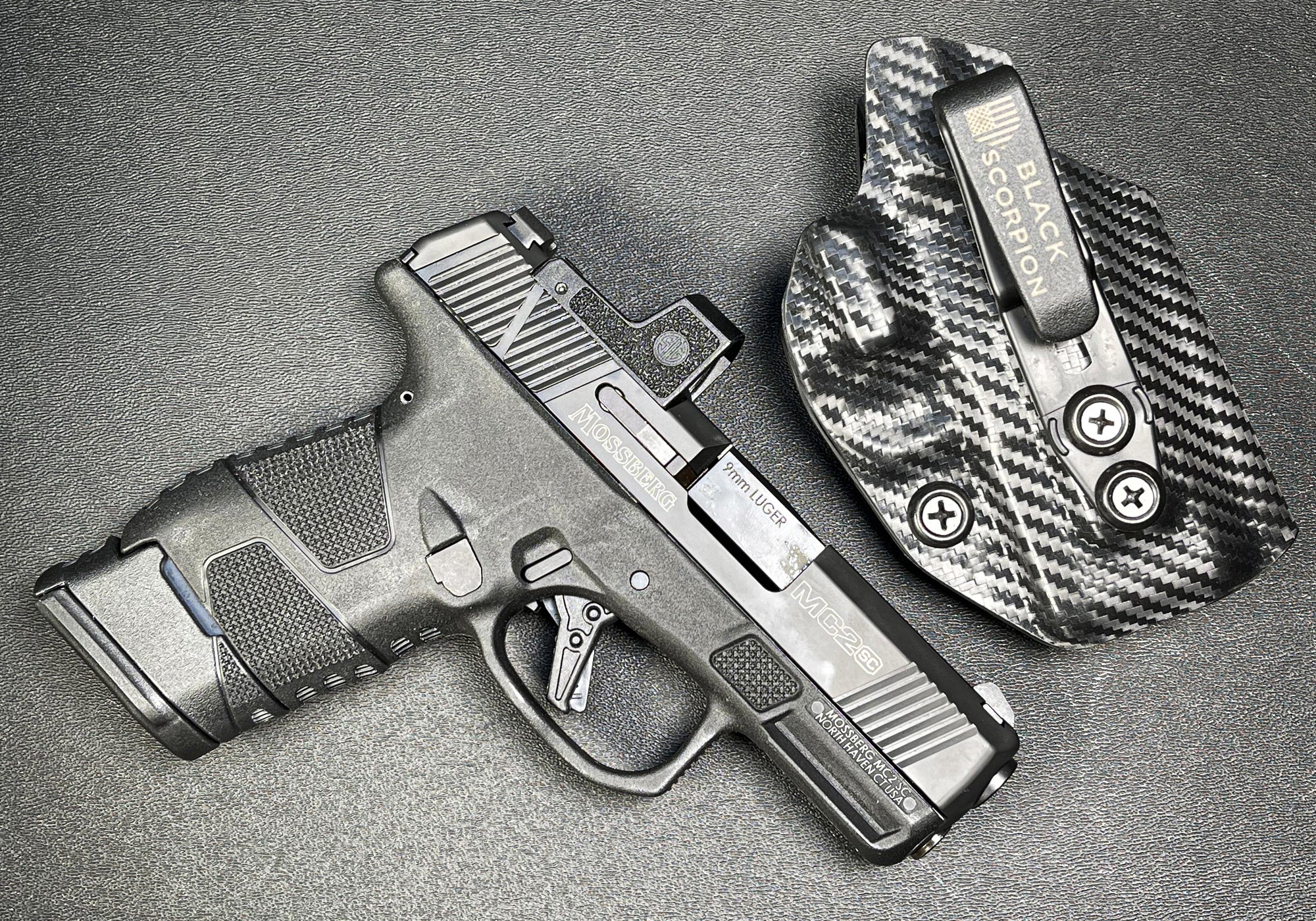 Tailored for a perfect fit