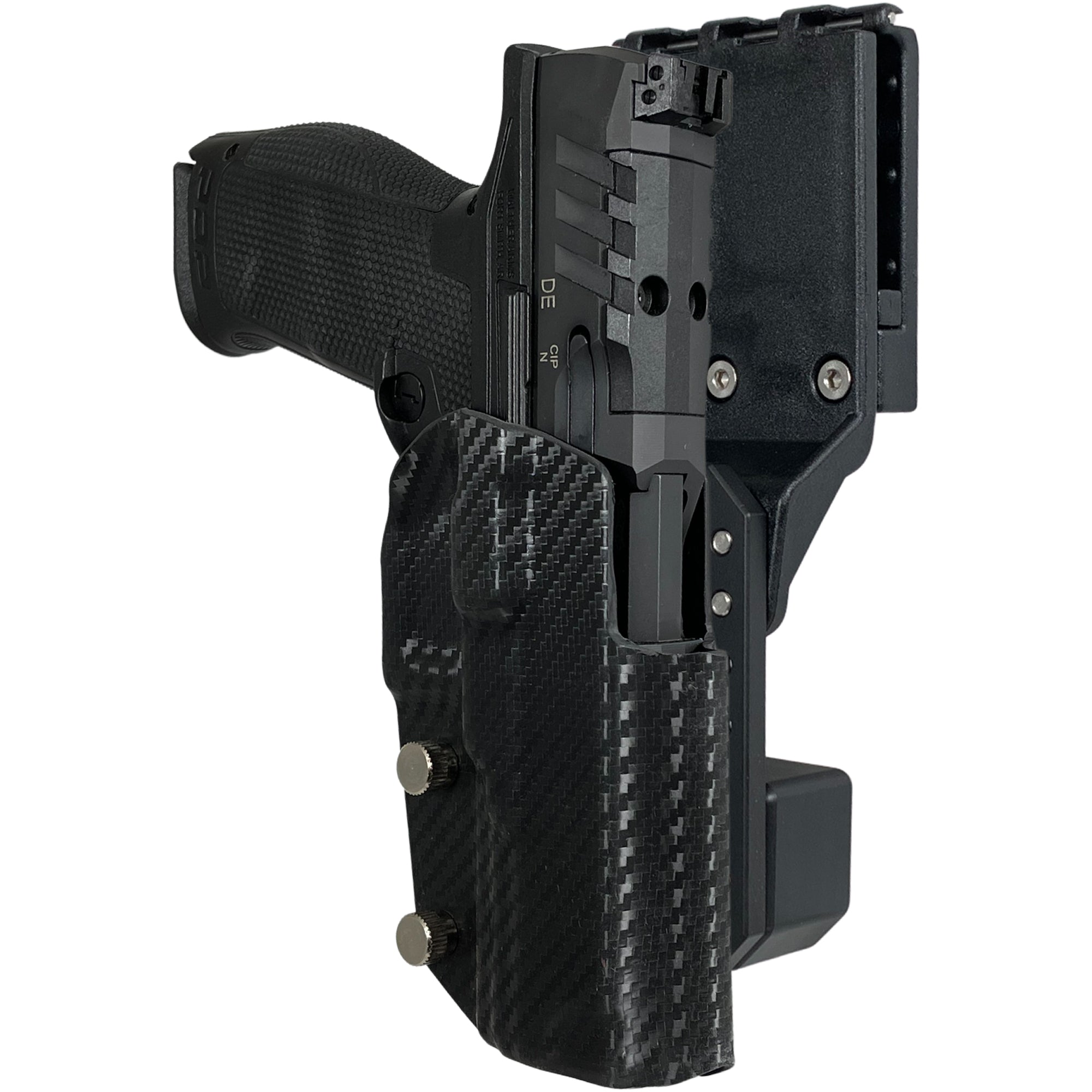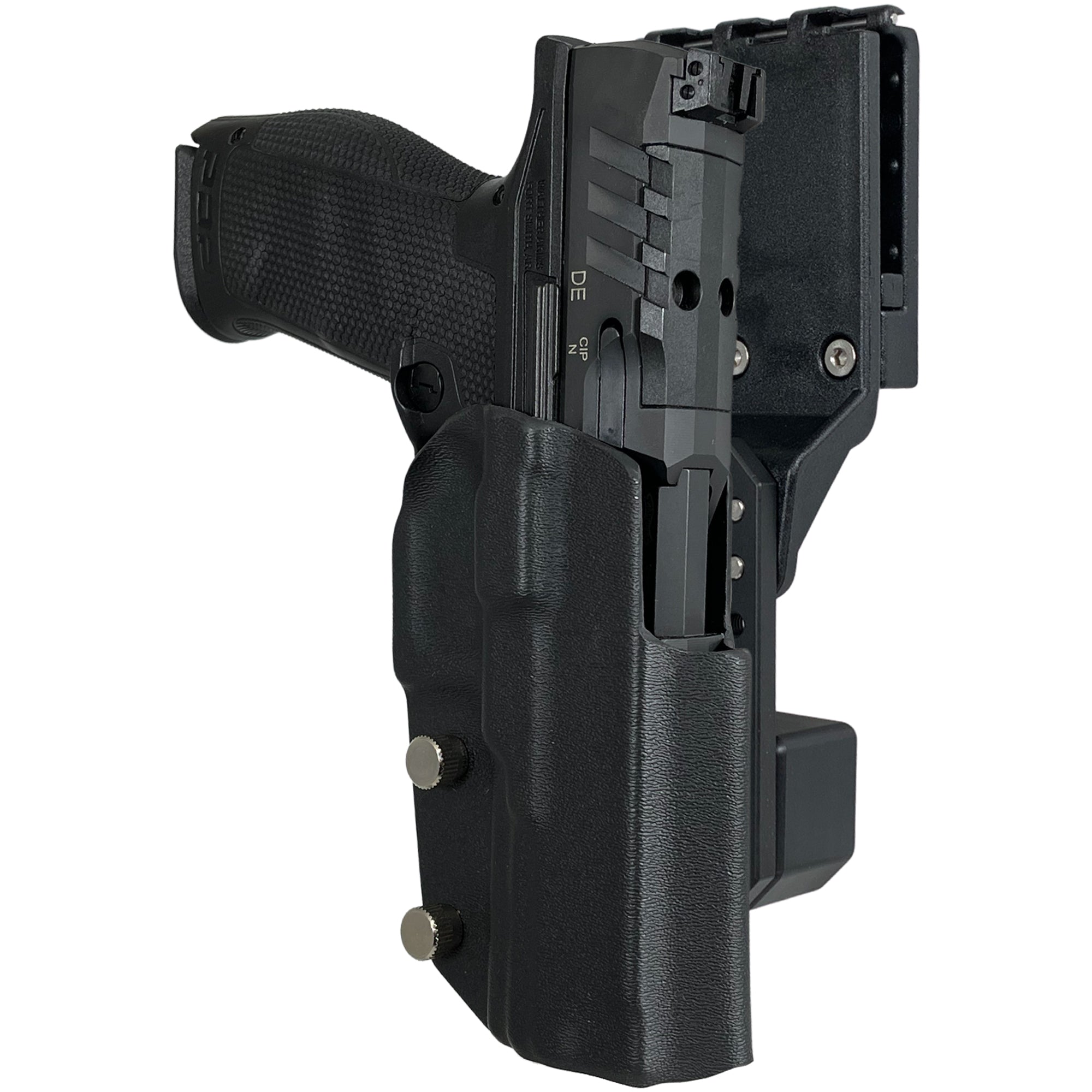 Walther PDP 4.5'' Pro Competition Holster
SKU: HC04-USPSA-WALTHERPDPCFRH
SAME/NEXT DAY SHIPPING
Designed for sport shooting, the Pro Competition Holster is an outside the waistband drop-and-offset holster that can be adjusted to the user's preferred angle and height. this holster is approved in 3Gun, IPSC, and USPSA.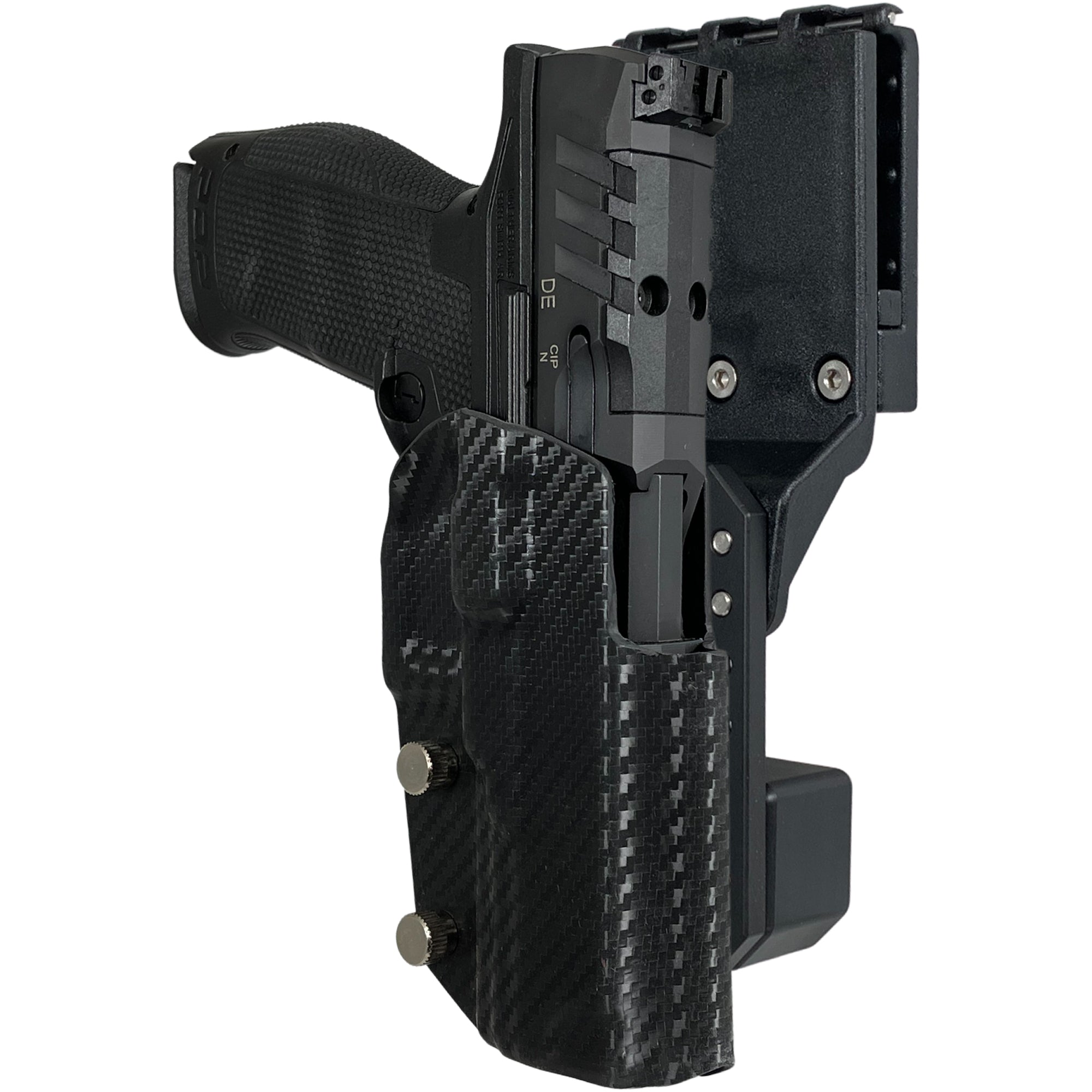 Walther PDP 4.5'' Pro Competition Holster
Sale price

$95.99
Regular price
Choose options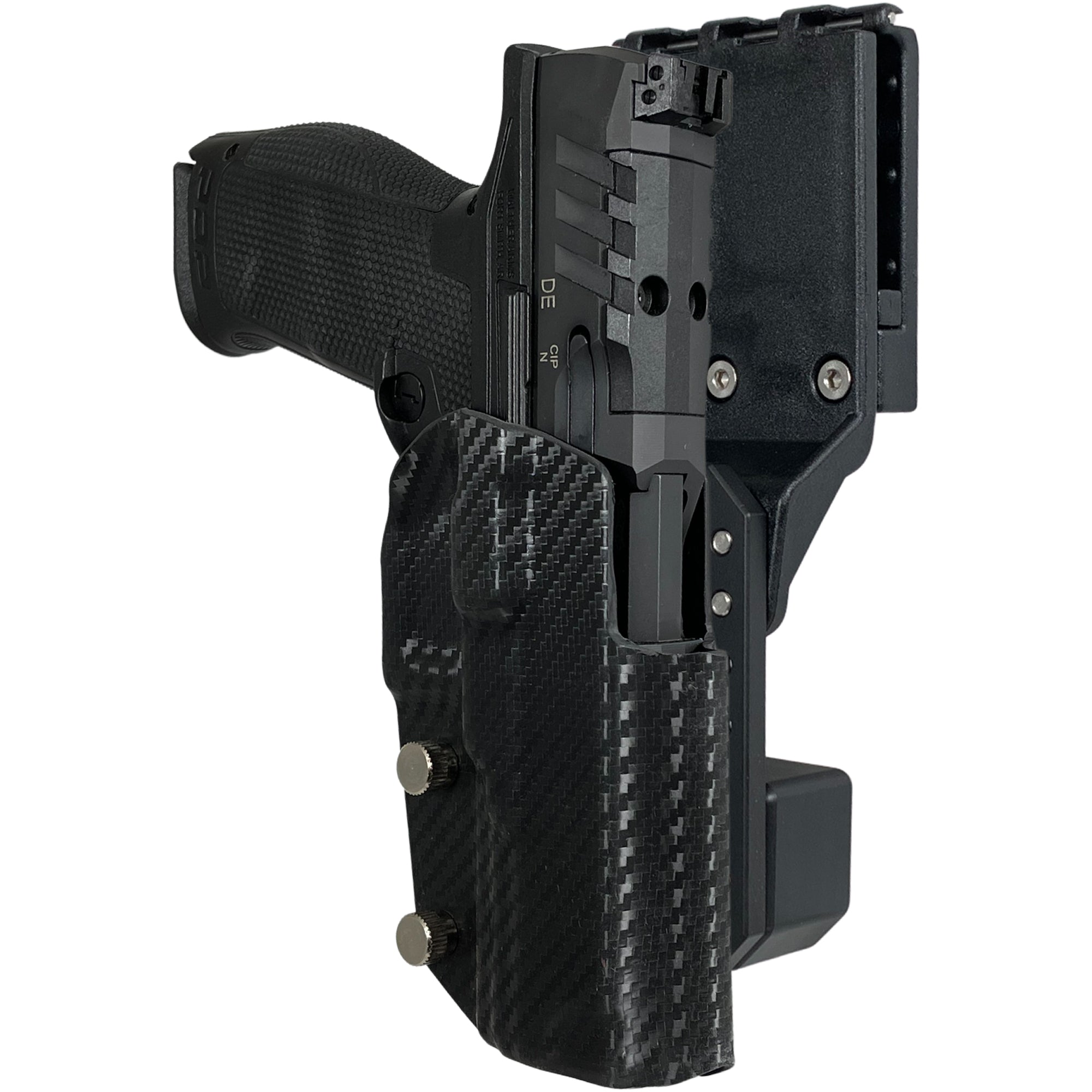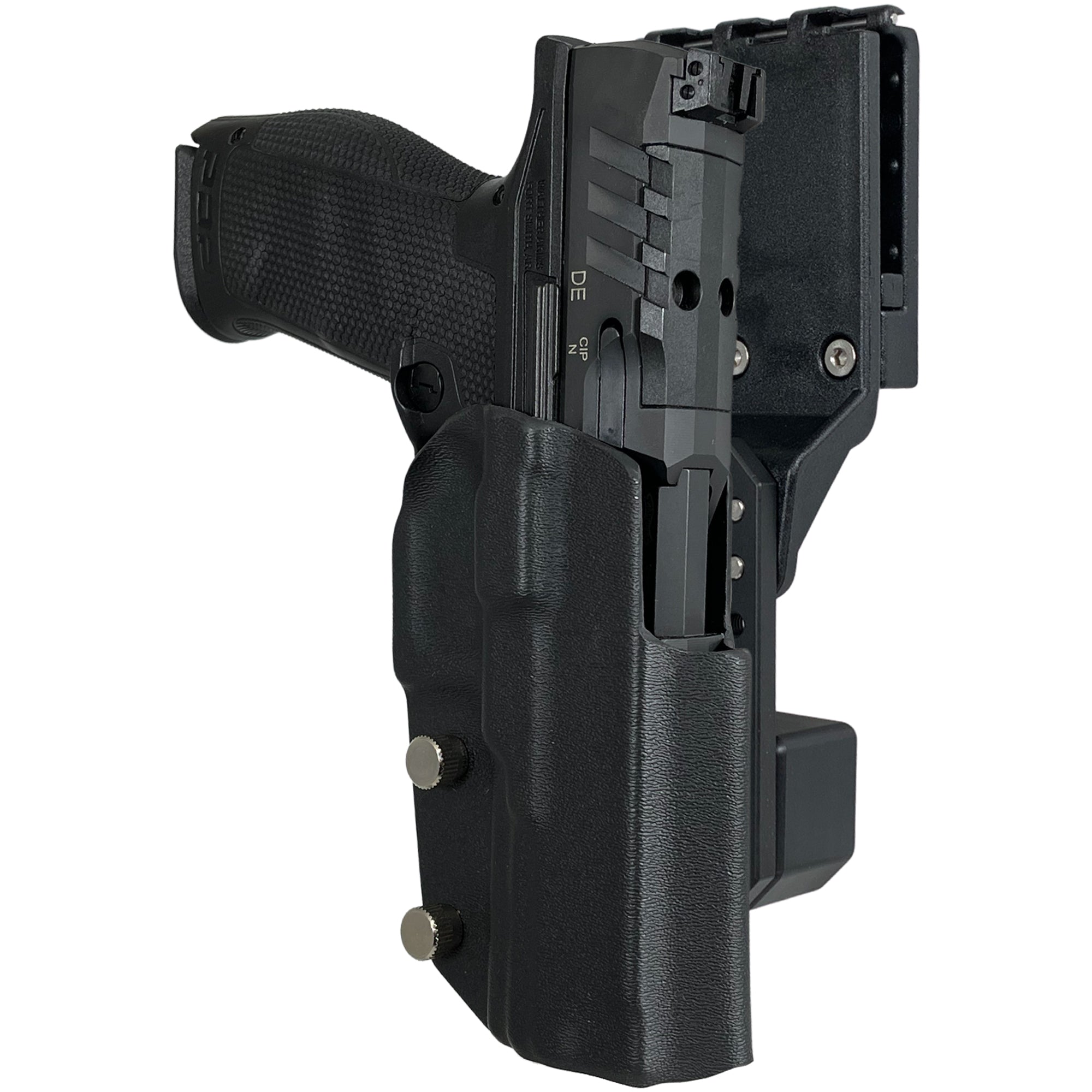 Designed, Manufactured & Ships from Sunrise, FL.
Great Competition Holster
The Competition Holster is well made and my PDP fits perfectly.
Shipping was quick.
A very good Seller.
Good Product, Customer Service Lacking
The holster I ordered is cool. Easy to put on my tac belt. My buddy lent me a belt and mag caters from these guys too. Not sure I like the Velcro. Besides that, I wanted to buy a sticker to put on my safe but didn't see any. I messaged them online and was told all orders ship with stickers. Cool. Get my order, no sticker. I message them again, no response. Ive emailed twice and still haven't gotten a response. This makes me nervous if I had a real problem with my order. Not being responsive after being responsive is a red flag. Not sure I'd order from again.
Solid Piece of Kit...
Positives: Well made, materials seem to be high quality, position is good, adjustability is nice to have, easy to become comfortable using
Negative: Position of belt clip hits thumb if you reference your pant leg during the draw...it is a training issue, but something to know going in
Great holster with nice offset and drop
The company filled my order incorrectly, but once notified were quite nice and very prompt about replacing/exchanging it for the correct product. The Pro Competition holster is really nice...very sturdy, high quality, sits at the perfect place on my hip, and fits the gun perfectly. My only issue is that I wish it had the same push-button-opening belt attachment as the Pro IDPA holster... this holster's belt attachment is screwed down so the belt has to be threaded instead of being able to be put on with the belt already buckled. A minor inconvenience, but having this would make the holster perfect.
This is my second order with Black Scorpion and I'll keep coming back. I highly recommend them.
Package Contents
1X Belt Attachment - 1X Holster w/ Hardware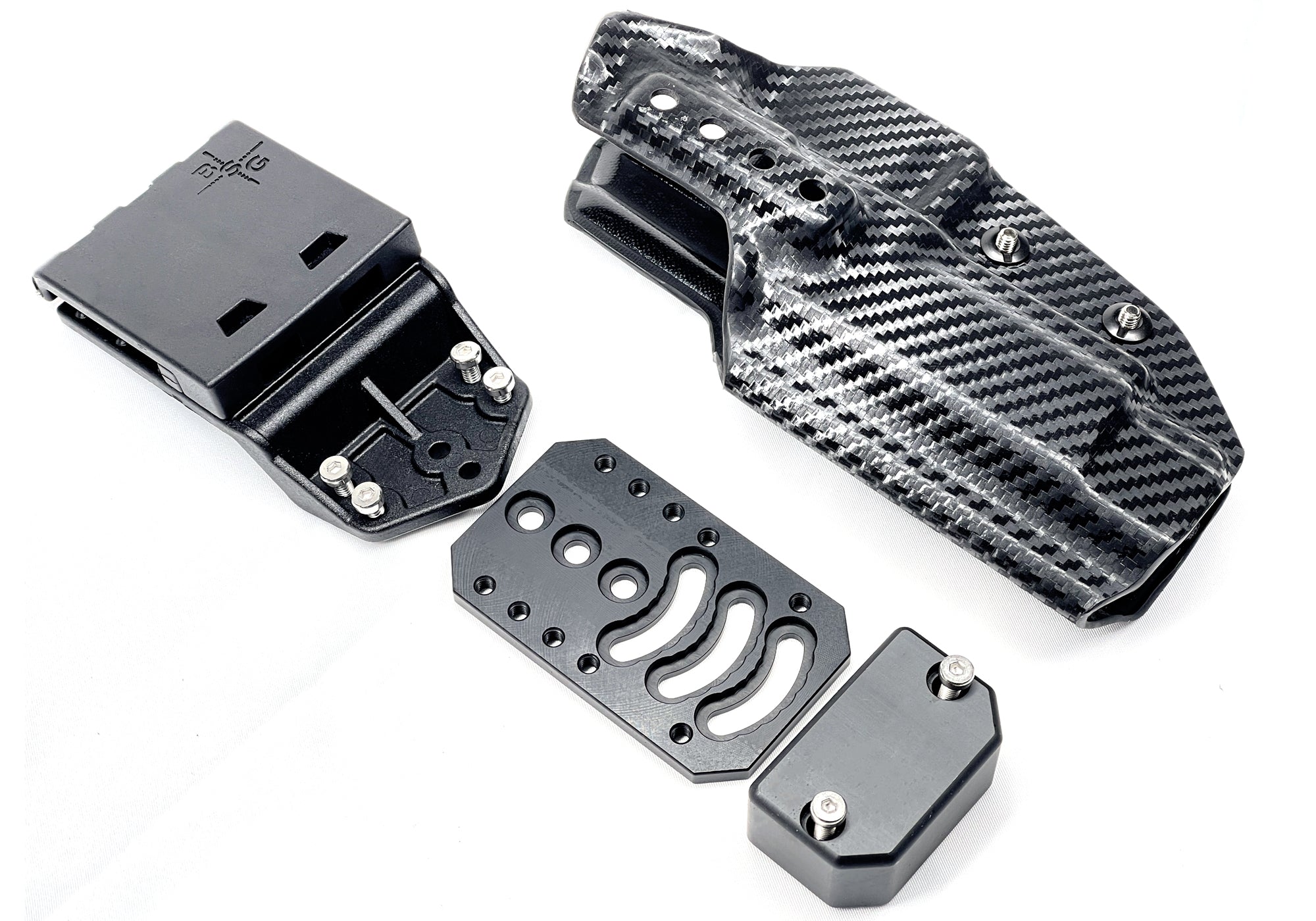 Precision Crafted Holster
Made to fit your firearm like a glove with adjustable retention thumb screws, 'cant', and ride height. Elevate your shooting game now.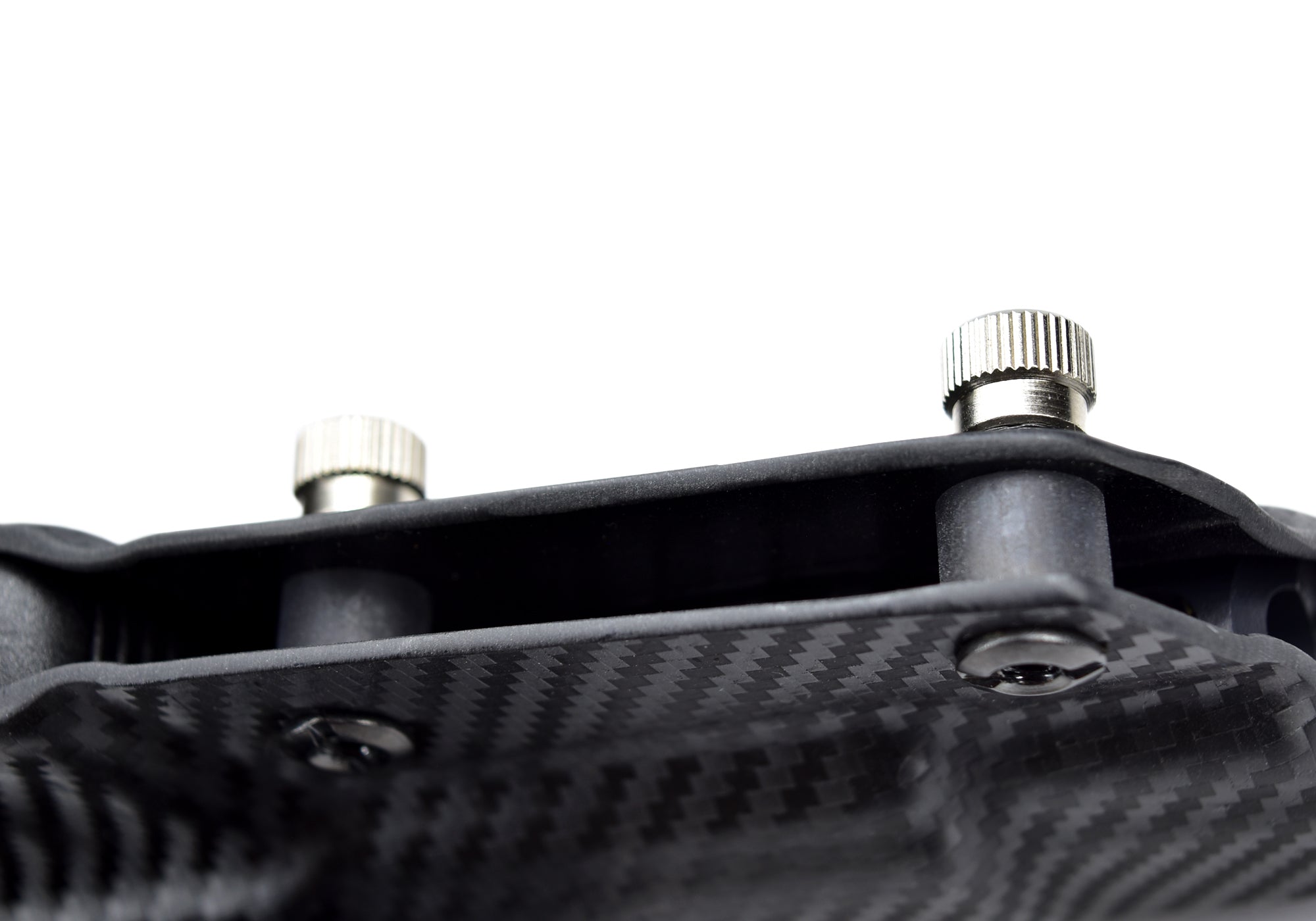 ADJUSTABLE RETENTION SCREWS
Adjust the firearm's retention level easily using the provided thumb screws while on the move.
COMPETITION READY
The competition cut allows the use of any slide-mounted optics from RMRs to SROs. The belt attachment is designed to work with 1.5'' to 1.75'' competition belts.
Model shown: Glock 17 Gen 4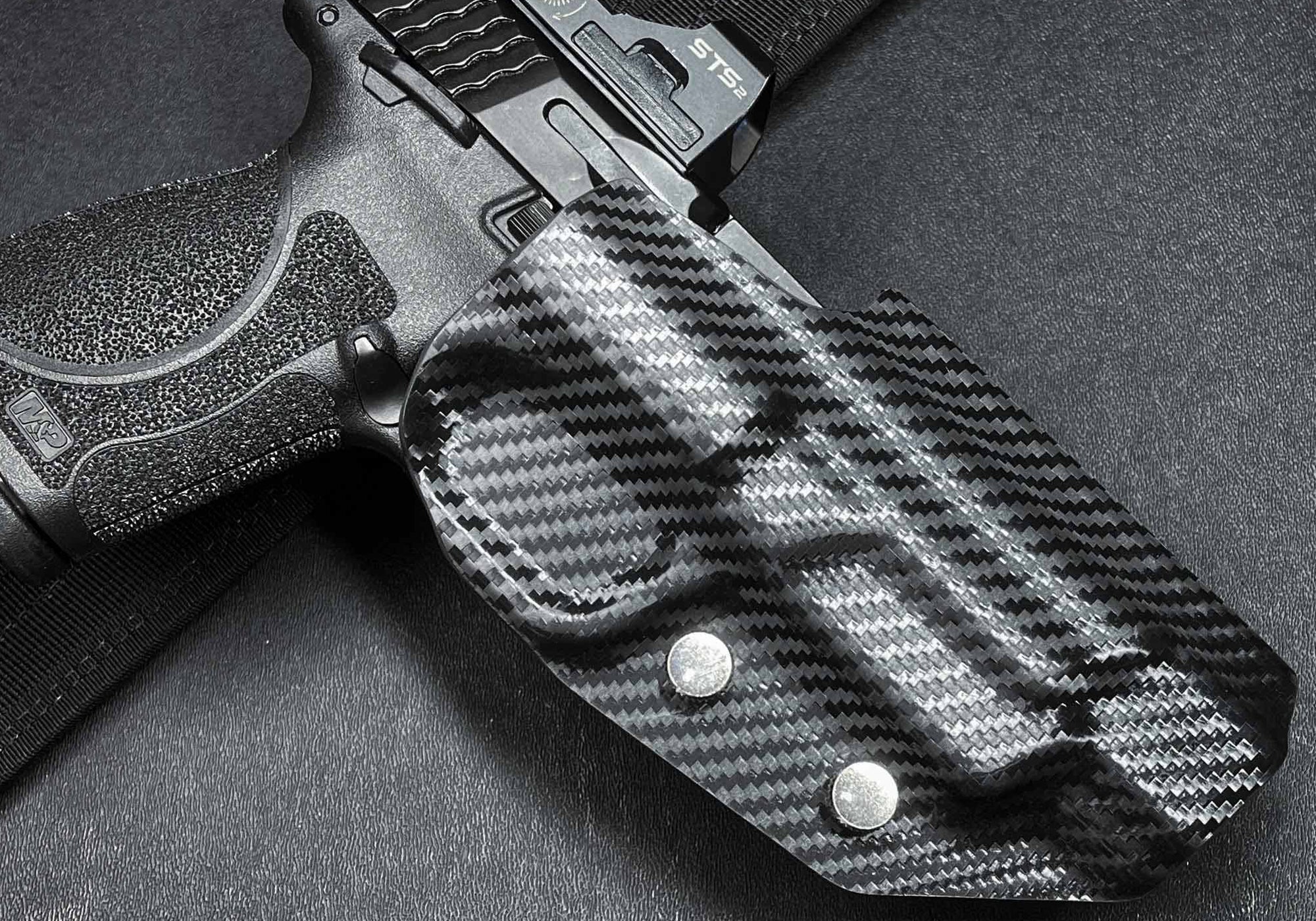 Designed with Competitive Shooters in Mind
Engineered to Conform with IPSC and USPSA Holster Regulations, the Pro Competition Holster Delivers Rule-Compliant Performance.
Model shown: Smith & Wesson M&P9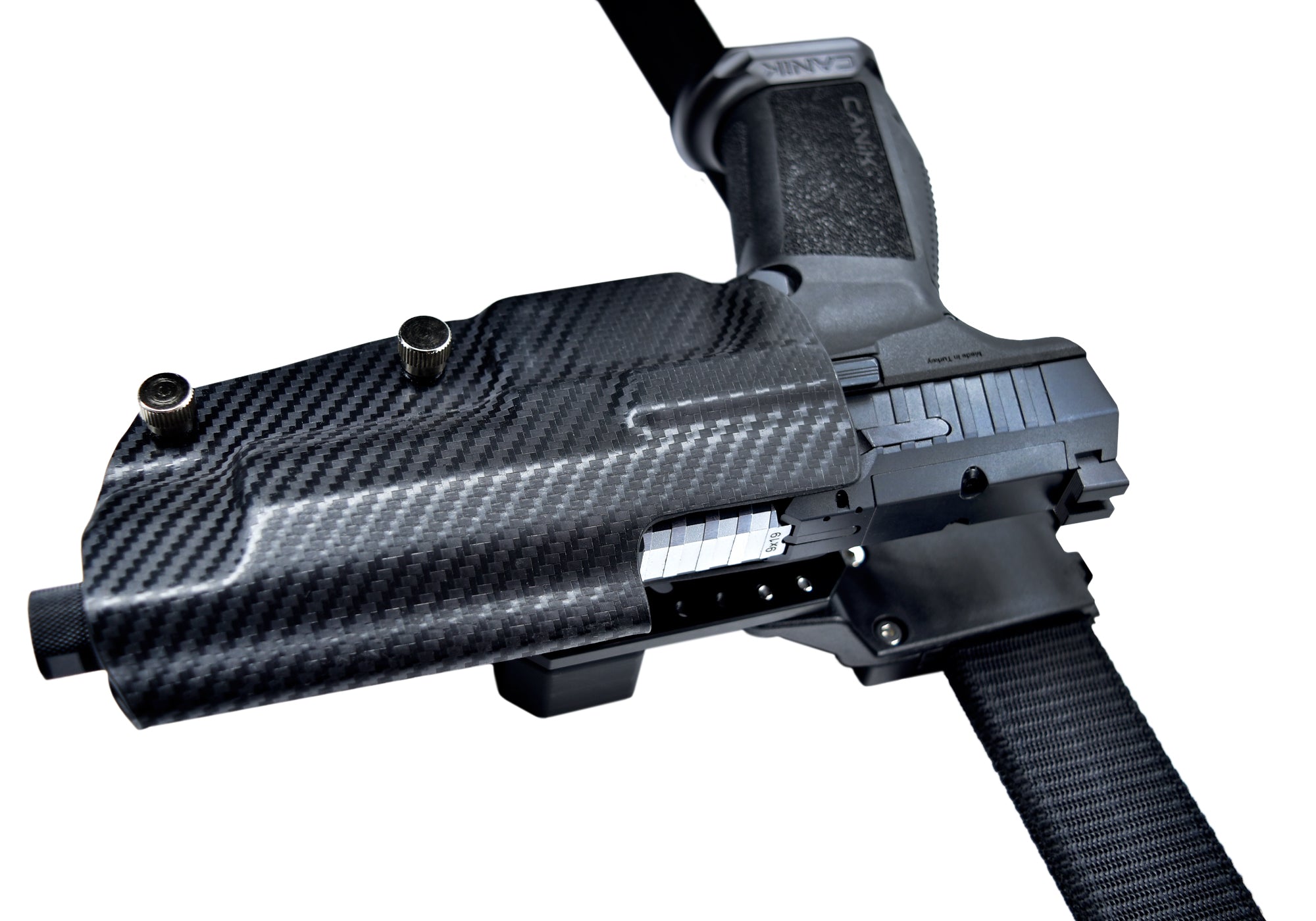 TAPERED/OPEN MUZZLE
The holster is tapered on the muzzle end to properly secure your firearm but it's open enough to allow the use of a threaded barrel.