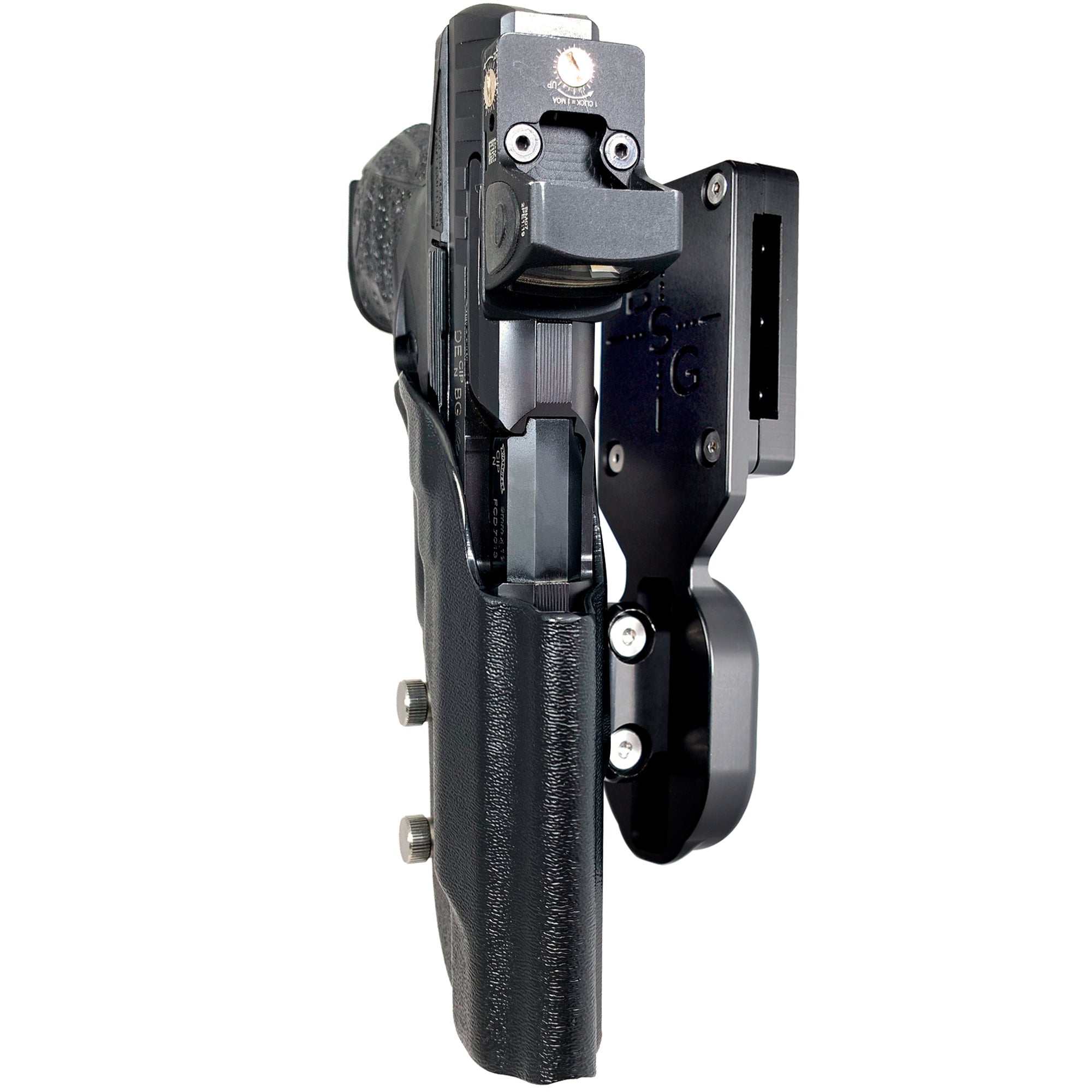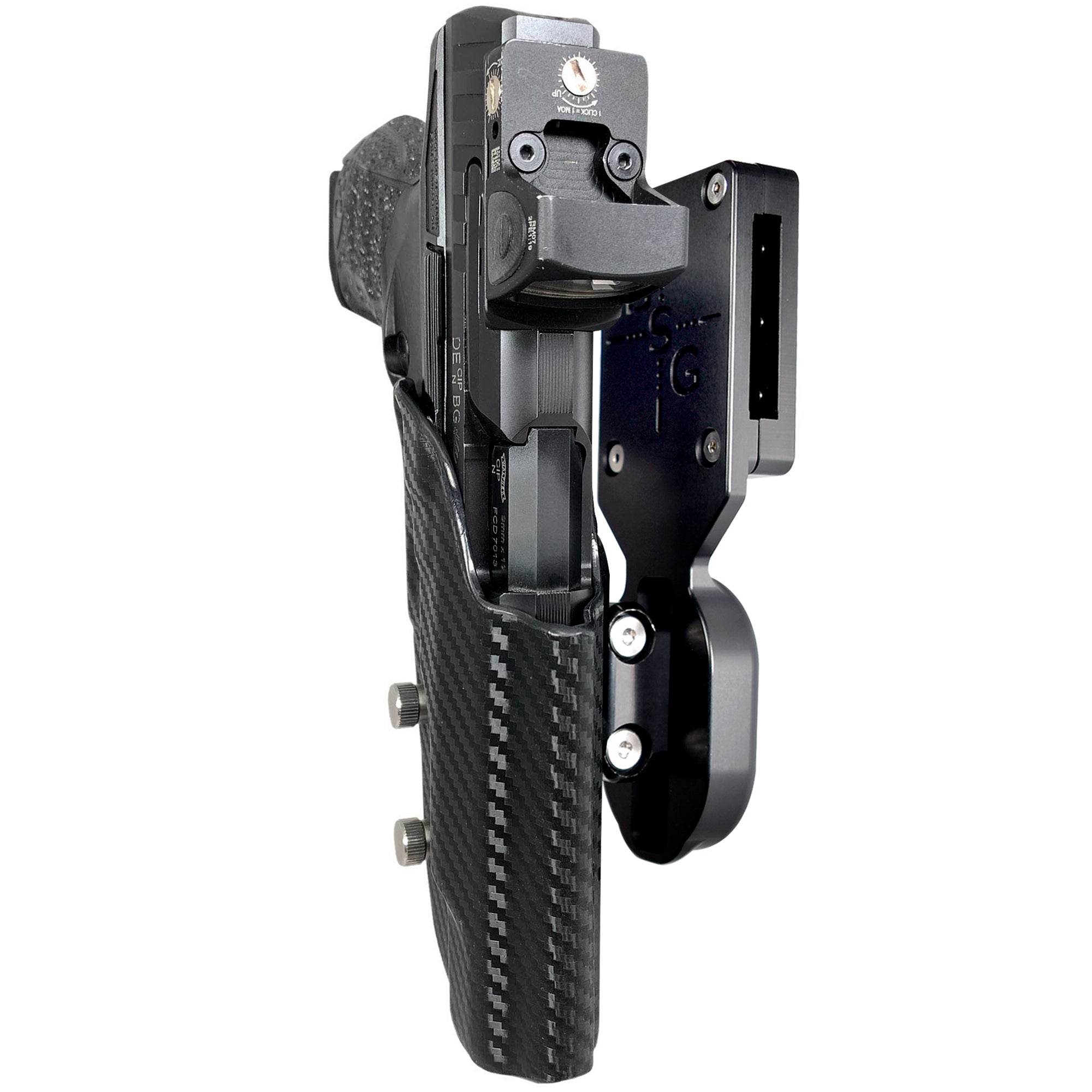 Walther Q5 Match Polyframe Pro Ball Joint Competition Holster
SKU: HC27-PROBJ-Q5-BKRH
---
Unleash your shooting potential with the Pro Ball Joint Competition Holster, an exceptional companion meticulously crafted for discerning shooters. Designed to elevate your performance on the range, this holster embodies a perfect blend of cutting-edge features and unwavering reliability.
Features:
• Matte Black Anodized Aluminum Belt Attachment: Constructed from premium-grade aluminum, our matte black anodized belt attachment is specifically designed to integrate with 1.5'' competition belts seamlessly. The robust build ensures long-lasting durability, while the sleek finish adds a touch of sophistication to your gear.
• Adjustable Ride-Height for Optimal Comfort: With a 2.3'' slot, our innovative belt attachment empowers you to fine-tune the ride height according to your preferences. Achieve the perfect balance between accessibility and comfort, enhancing your agility and allowing you to react swiftly in critical moments.
• Aluminum Ball Joint for Unparalleled Flexibility: The crowning feature of our Pro Ball Joint Competition Holster is the aluminum ball joint mechanism, revolutionizing holster adjustability. Seamlessly customize the angle of your holster to adapt to any shooting style, ensuring optimal draw and presenting the ultimate advantage in any shooting competition.
• Premium Kydex Holster Shell: Crafted from .08'' Kydex, renowned for its durability and ruggedness, the holster shell guarantees exceptional strength and reliability. Its low-cut design allows for effortless access to your firearm, enabling quick and efficient draws with remarkable ease.
• Manually Adjustable Retention Screws: Tailor the retention level to suit your individual needs with our intuitive manually adjustable retention screws. Achieve the perfect balance of security and quick-draw ability, ensuring your firearm is firmly in place while providing a seamless, natural draw motion.
• Enhanced Compatibility: We understand the importance of versatility in the competitive shooting arena. That's why our Pro Ball Joint Competition Holster accommodates any optic, empowering you to pair your firearm with your preferred sighting system. Additionally, the tapered but open muzzle end accommodates threaded barrels, allowing for greater adaptability.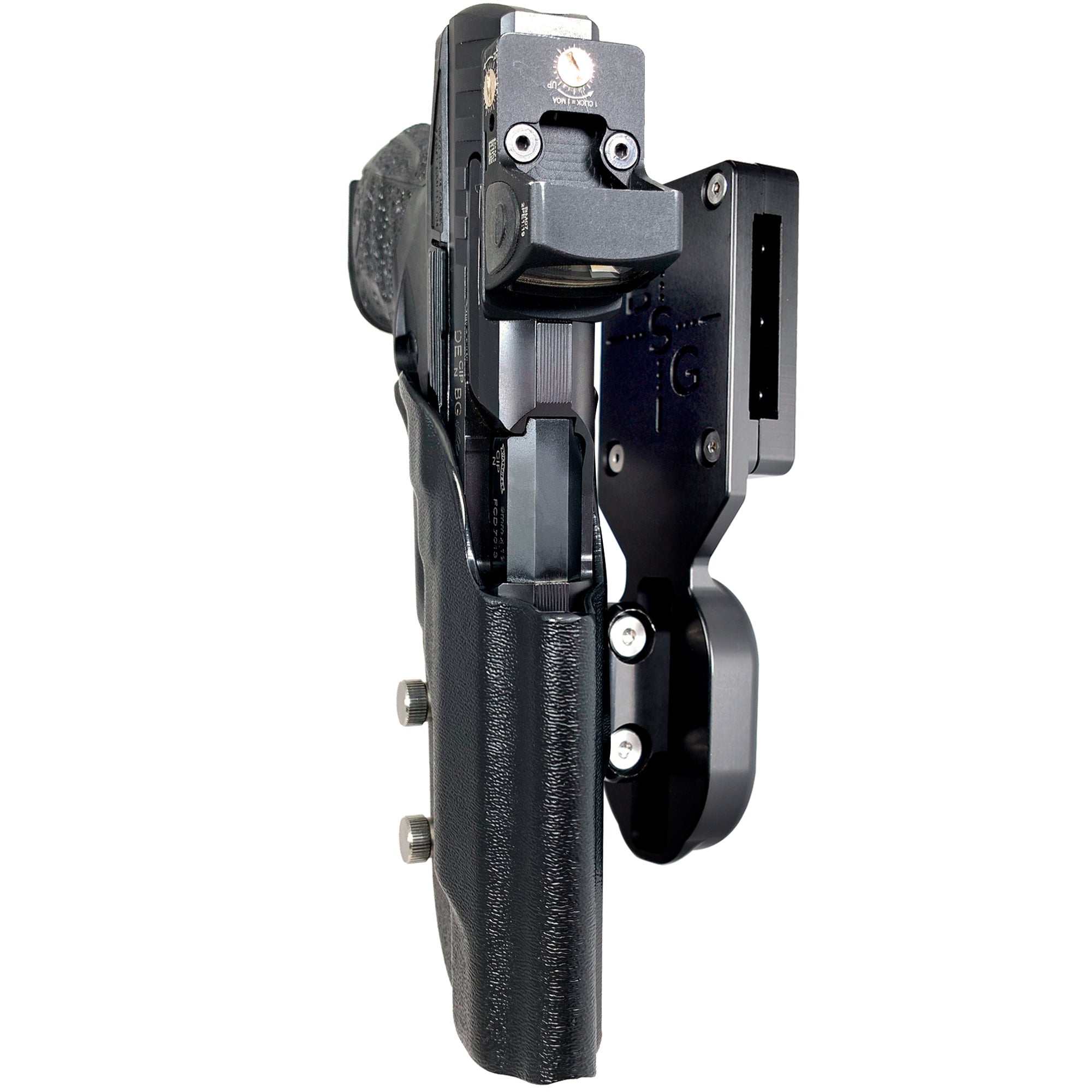 Walther Q5 Match Polyframe Pro Ball Joint Competition Holster
Sale price

$149.99
Regular price
Choose options